Air Backwash Efficiency on Organic Fouling of UF Membranes Applied to Shellfish Hatchery Effluents
1
Aix Marseille Univ, CNRS, Centrale Marseille, M2P2 UMR 7340, Equipe Procédés Membranaires (EPM), Europôle de l'Arbois, BP80, Pavillon Laennec, Hall C, 13545 Aix en Provence CEDEX, France
2
Laboratoire Sécurisation des Productions en Conchyliculture, Station Ifremer de Bouin, Polder des Champs, 85230 Bouin, France
3
SUEZ–aquasource®, 20, avenue Didier Daurat, 31029 Toulouse CEDEX 04, France
*
Author to whom correspondence should be addressed.
Received: 27 June 2018 / Revised: 11 July 2018 / Accepted: 17 July 2018 / Published: 23 July 2018
Abstract
Among all the techniques studied to overcome fouling generated in dead-end filtration, the injection of air during backwashes proved to be the most effective. Indeed, shear stress engendered by the two-phase flow enhanced particle removal on membrane surface. This work aims to study the injection of air to drain the membranes before backwash. Firstly, the efficiency of this backwash procedure was evaluated during the ultrafiltration of seawater on a semi industrial pilot plant using different operating conditions. Then, the treatment of seawater, doped with oyster gametes to simulate the filtration of shellfish hatchery effluents, was performed to confirm the hydraulic performance of the air backwash. Indeed, the release of gametes, expulsed by exotic bivalves in the natural environment, could be a risk for the biodiversity preservation. The impact of air backwash on the integrity of oocytes and spermatozoa was identified using flow cytometry and microscopic analyses. When oyster gametes were added, their retention by ultrafiltration was validated. The impact of air backwash on these species viability was a significant information point for the implementation of this process on shellfish production farms.
View Full-Text
►

▼

Figures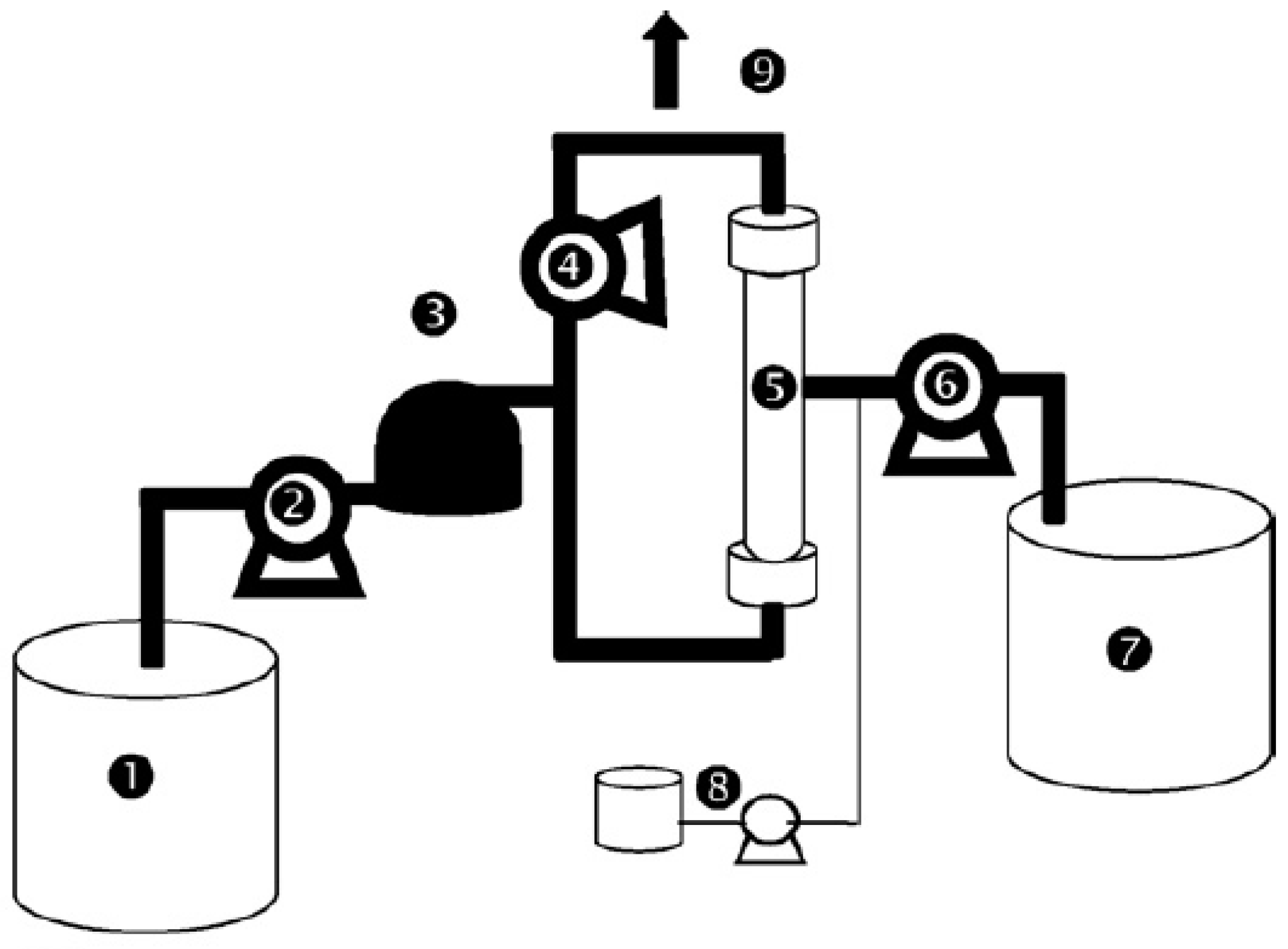 Figure 1
This is an open access article distributed under the
Creative Commons Attribution License
which permits unrestricted use, distribution, and reproduction in any medium, provided the original work is properly cited (CC BY 4.0).

Share & Cite This Article
MDPI and ACS Style
Cordier, C.; Stavrakakis, C.; Sauvade, P.; Coelho, F.; Moulin, P. Air Backwash Efficiency on Organic Fouling of UF Membranes Applied to Shellfish Hatchery Effluents. Membranes 2018, 8, 48.
Note that from the first issue of 2016, MDPI journals use article numbers instead of page numbers. See further details here.
Related Articles
Comments
[Return to top]