Genome Size Unaffected by Variation in Morphological Traits, Temperature, and Precipitation in Turnip
1
Key Laboratory for Plant Diversity and Biogeography of East Asia, Kunming Institute of Botany, Chinese Academy of Sciences, Kunming 650201, China
2
Germplasm Bank of Wild Species, Kunming Institute of Botany, Chinese Academy of Sciences, Kunming 650201, China
3
Institute of Tibetan Plateau Research at Kunming, Kunming Institute of Botany, Chinese Academy of Sciences, Kunming 650201, China
*
Author to whom correspondence should be addressed.
Received: 11 December 2018 / Revised: 30 December 2018 / Accepted: 4 January 2019 / Published: 11 January 2019
Abstract
Genome size (GS) was proposed as proxy for gross phenotypic and environmental changes in plants. GS organismal complexity is an enigma in evolutionary biology. While studies pertaining to intraspecific GS variation are abundant, literatures reporting the adaptive significance of GS are largelymissing. During food shortage,
Brassica rapa
var.
rapa
(turnip) is used as food and fodder for sustaining the livelihood of residents in the Qinghai Tibetan Plateau (QTP), which is also known as "the roof of the world". Thus, climatic extremities make this region a natural environment to test adaptive significance of GS variation in turnip landraces. Therefore, from the QTP and its adjacent regions (the Hengduanshan and the Himalayas), we investigated adaptive evolution of GS in turnip landraces. Tuber diameter of turnip landraces was found to be significantly correlated with most of the environmental factors. GS was also shown not to be associated with morphological traits, temperature, and precipitation. Moreover, principal component analyses based on the whole dataset trisected the landraces into three distinct populations based on landrace usage—Hengduanshan, QTP, and the Himalayas. Nonetheless, our cumulative dataset showed evidence of adaptation of turnip landrace to different environments throughnonassociated genomic and phenomic plasticity.
View Full-Text
►

▼

Figures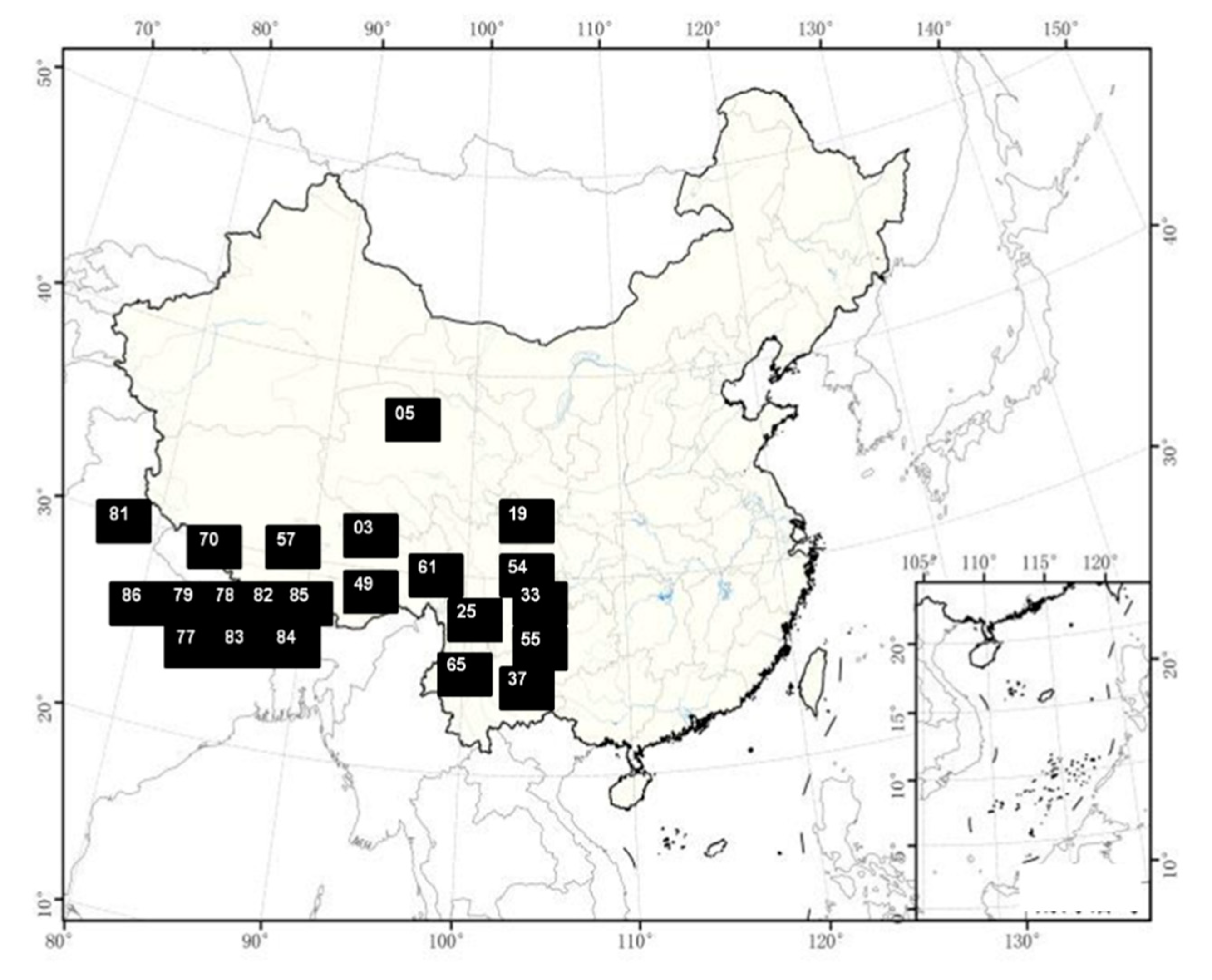 Figure 1
This is an open access article distributed under the
Creative Commons Attribution License
which permits unrestricted use, distribution, and reproduction in any medium, provided the original work is properly cited (CC BY 4.0).
Supplementary materials
Supplementary File 1:

ZIP-Document (ZIP, 1177 KB)

Externally hosted supplementary file 1
Doi: Not applicable
Link: http://Not applicable
Description: Supplementary Table 1 Information of collection site and variation in plant phenotypic and genomic characteristics of 22 turnip landraces. Supplementary Table 2 Results of correlation analyses between morphological and genome size characteristics. Supplementary Table 3 Results of correlation analyses between environment and phenotypic, reproductive and genomic features. Supplementary Fig 1. Step by step gating regime for representative flow cytometry data for two agroclimates shown in this investigation. Panel a-c: Turnip originating from Qinghai-Tibetan Plateau (KTRG-B-05) co-processed with Glycine max 'Polanka' (a) bi-parametric dot plot for Forward Scatter (FSC) and Side Scatter (SSC) showing the location of nuclei and isolated cells, (b) bi parametric dot plot for forward scatter and propidium iodide florescence (FL2A) channel showing location of the propidium iodide stained nuclei of turnip and G. max. (c) flow cytometric histogram showing the peak of turnip (KTRG-B-05) and G. max in internal standardization. Panel d-f: Turnip originating from Himalayas (KTRG-B-86) co-processed with G. max (d) bi parametric dot plot of FSC-SSC, (e) biparametric dot plot of FL2A-FSC, (f) histogram showing the prodium iodide peaks of turnip and G. max. Panel g-i: Co-processing of two landraces originating from Himalayas and Qinghai Tibetan Plateau showing true intraspecific difference in genome size. (g) dot plot of FSC-SSC, (h) dot plot showing gating regime of propidium iodide stained nuclei of KTRG-B-05/KTRG-B-86. (i) histogram showing fluorescence intensity of co-chopped landraces (KTRG-B-05 and KTRG-B-86) showing true intraspecific difference in genome size

Share & Cite This Article
MDPI and ACS Style
Basak, S.; Sun, X.; Wang, G.; Yang, Y. Genome Size Unaffected by Variation in Morphological Traits, Temperature, and Precipitation in Turnip. Appl. Sci. 2019, 9, 253.
Note that from the first issue of 2016, MDPI journals use article numbers instead of page numbers. See further details here.
Related Articles
Comments
[Return to top]