An Effective Delivery System of Sitagliptin Using Optimized Mucoadhesive Nanoparticles
1
Department of Pharmacy Practice, College of Clinical Pharmacy, King Faisal University, Al-Ahsa 31982, Saudi Arabia
2
Department of Pharmaceutical Sciences, College of Clinical Pharmacy, King Faisal University, Al-Ahsa 31982, Saudi Arabia
3
Department of Biomedical Sciences, College of Medicine, King Faisal University, Al-Ahsa 31982, Saudi Arabia
*
Authors to whom correspondence should be addressed.
Received: 12 May 2018 / Revised: 18 May 2018 / Accepted: 21 May 2018 / Published: 24 May 2018
Abstract
Sitagliptin (MK-0431), is a potent oral hypoglycemic drug that is used for treating type 2 diabetes mellitus. However, the short half-life of sitagliptin requires patients to take a high dose of 50 mg twice per day, and the fraction of sitagliptin reversibly bound to plasma proteins is as low as 38%. In addition, it was reported that approximately 79% of sitagliptin is excreted unchanged in the urine for elimination without metabolism. Thus, a better delivery system is needed to improve the benefits of sitagliptin in patients. The drug content and percentage yield were found to be 73 ± 2% and 92 ± 2%, respectively. The optimized sitagliptin nanoparticle sizes were between 350–950 nm, and the surfaces were smooth and nearly spherical in shape. In addition, the optimized sitagliptin nanoparticles have an indicated excellent bioadhesion property of (6.1 ± 0.5 h). The swelling of the nanoparticles is 168 ± 15%. The pattern of sitagliptin release from the mucoadhesive nanoparticles follows the Korsmeyer-Peppas model. More importantly, the extended sitagliptin retention time, of up to 12 h in the gastrointestinal tract, suggests that the optimized mucoadhesive nanoparticle formulation is more efficient, and has a greater potential to be used for oral delivery compared to the conventional sitagliptin administration in the drug solution. This is the first developed delivery system using the optimized mucoadhesive nanoparticles to enhance the effectiveness of sitagliptin.
View Full-Text
►

▼

Figures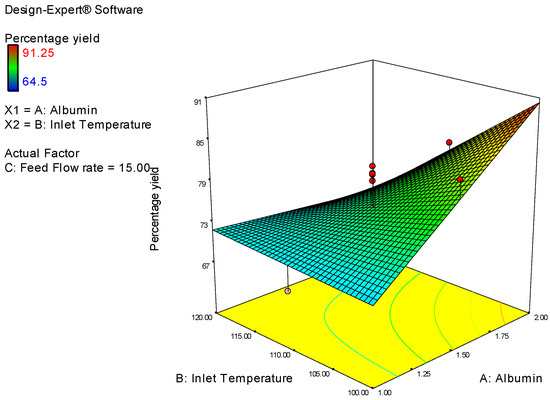 Figure 1
This is an open access article distributed under the
Creative Commons Attribution License
which permits unrestricted use, distribution, and reproduction in any medium, provided the original work is properly cited (CC BY 4.0).

Share & Cite This Article
MDPI and ACS Style
Haq Asif, A.; Harsha, S.; Hodalur Puttaswamy, N.; E. Al-Dhubiab, B. An Effective Delivery System of Sitagliptin Using Optimized Mucoadhesive Nanoparticles. Appl. Sci. 2018, 8, 861.
Note that from the first issue of 2016, MDPI journals use article numbers instead of page numbers. See further details here.
Related Articles
Comments
[Return to top]