Development of Surface-Modified Polyacrylonitrile Fibers and Their Selective Sorption Behavior of Precious Metals
1
Department of Bioprocess Engineering, Chonbuk National University, Jeonju 561-756, Korea
2
School of Chemical Engineering, Chonbuk National University, Jeonju 561-756, Korea
*
Authors to whom correspondence should be addressed.
Academic Editor: Mohamed Khayet
Received: 6 November 2016 / Revised: 15 November 2016 / Accepted: 17 November 2016 / Published: 25 November 2016
(This article belongs to the Section
Materials
)
Abstract
The purpose of this study was to design a powerful fibrous sorbent for recovering precious metals such as Pd(II) and Pt(IV), and moreover for identifying its selectivity toward Pd(II) or Pt(IV) from a binary metal solution. For the development of the sorbent, polyacrylonitrile (PAN) was selected as a model textile because its morphological property (i.e., thin fiber form) is suitable for fast adsorption processes, and a high amount of PAN has been discharged from industrial textile factories. The PAN fiber was prepared by spinning a PAN–dimethylsulfoxide mixture into distilled water, and then its surface was activated through amidoximation so that the fiber surface could possess binding sites for Pd(II) and Pt(IV). Afterwards, by Fourier-transform infrared (FT-IR) and scanning electron microscopy (SEM) analyses, it was confirmed that the amidoximation reaction successfully occurred. The surface-activated fiber, designated as PAN–oxime fiber, was used to adsorb and recover precious metals. In the experiment results, it was clearly observed that adsorption capacity of PAN–oxime fiber was significantly enhanced compared to the raw material form. Actually, the raw material does not have sorption capacity for the metals. In a comparison study with commercial sorbent (Amberjet™ 4200), it was found that adsorption capacity of PAN–oxime was rather lower than that of Amberjet™ 4200, however, in the aspects of sorption kinetics and metal selectivity, the new sorbent has much faster and better selectivity.
View Full-Text
►

▼

Figures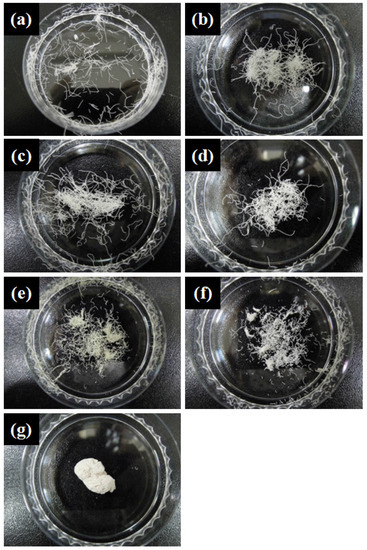 Figure 1
This is an open access article distributed under the
Creative Commons Attribution License
which permits unrestricted use, distribution, and reproduction in any medium, provided the original work is properly cited (CC BY 4.0).

Share & Cite This Article
MDPI and ACS Style
Lim, A.; Song, M.-H.; Cho, C.-W.; Yun, Y.-S. Development of Surface-Modified Polyacrylonitrile Fibers and Their Selective Sorption Behavior of Precious Metals. Appl. Sci. 2016, 6, 378.
Note that from the first issue of 2016, MDPI journals use article numbers instead of page numbers. See further details here.
Related Articles
Comments
[Return to top]