Lanthanides and Actinides in Humic Acids of Soils and Paleosols of Forest-Steppe Conditions in the Southern Urals
1
Laboratory of Biogeocenology, Institute of Soil Science and Agrochemistry of Siberian Branch of Russian Academy of Sciences, Novosibirsk 630000, Russia
2
Institute of Natural Sciences and Mathematics, Ural Federal University named after the First President of Russia BN Yeltsin, Ekaterinburg 620000, Russia
3
Department of Geology, Institute of Natural Resources, Tomsk Polytechnic University, Tomsk 634000, Russia
4
Scientific and Educational Center for Research on the Problems of Nature and Man, Chelyabinsk State University, Chelyabinsk 454000, Russia
*
Author to whom correspondence should be addressed.
Received: 19 January 2018 / Revised: 25 February 2018 / Accepted: 6 March 2018 / Published: 13 March 2018
Abstract
This article analyzes the lanthanum, cerium, samarium, europium, terbium, ytterbium, lutetium, uranium, and thorium content in humic acids within soil and paleosol surface horizons from the southern steppe in the Southern Urals. Research demonstrates similar accumulation levels of these elements in paleosols isolated from both the active medium between 3.6 and 3.3 thousand years ago and in recent background soils. Despite the lack of significant differences, research has shown a growing content among the rarest metals in the series "the buried paleosols–man-modified paleosols of settlement–recent background soils". Research has detected the lowest content of La, Ce, Sm, Eu, Yb, Lu, and Th in preparations of humic acids of recent background soils. This reveals a close content to most elements in humic acids of paleosols buried under barrows and ancient settlement paleosols. Additionally, it indicates the virtual absence of anthropogenic impact on binding lanthanides and actinides by humic acids in ancient times. The contribution of humic acids into the common pool for each element was evaluated using a special approach. Research showed that there was less than half the share of elements associated by humic acids of paleosols than in the recent background chernozems in the total pool of lanthanides and actinides. This article considers the prospects of using humic acids of recent and ancient soils in identifying behavioral patterns of metal complexes through time.
View Full-Text
►

▼

Figures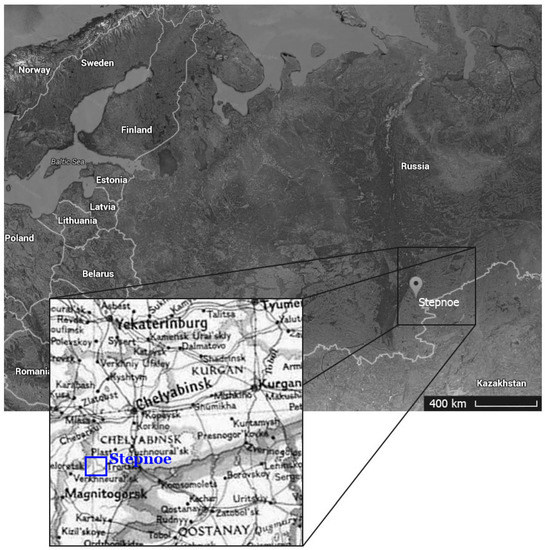 Figure 1
This is an open access article distributed under the
Creative Commons Attribution License
which permits unrestricted use, distribution, and reproduction in any medium, provided the original work is properly cited (CC BY 4.0).

Share & Cite This Article
MDPI and ACS Style
Dergacheva, M.; Nekrasova, O.; Rikhvanov, L.; Zdanovich, D. Lanthanides and Actinides in Humic Acids of Soils and Paleosols of Forest-Steppe Conditions in the Southern Urals. Geosciences 2018, 8, 97.
Note that from the first issue of 2016, MDPI journals use article numbers instead of page numbers. See further details here.
Related Articles
Comments
[Return to top]