Open Access This article is
freely available
re-usable
Article
A Methodology for Long-Term Monitoring of Climate Change Impacts on Historic Buildings
1
Norwegian Institute for Cultural Heritage Research, Storgata 2, 0155 Oslo, Norway
2
Faculty of Architecture and Design, Department of Architecture and Technology, Norwegian University of Science and Technology, Alfred Getz vei 3, 7491 Trondheim, Norway
3
Department of Art History, Uppsala University, 752 36 Uppsala, Sweden
*
Author to whom correspondence should be addressed.
Received: 9 July 2018 / Accepted: 27 September 2018 / Published: 4 October 2018
Abstract
:
A new methodology for long-term monitoring of climate change impacts on historic buildings and interiors has been developed. This paper proposes a generic framework for how monitoring programs can be developed and describes the planning and arrangement of a Norwegian monitoring campaign. The methodology aims to make it possible to establish a data-driven decision making process based on monitored decay related to climate change. This monitoring campaign includes 45 medieval buildings distributed over the entirety of Norway. Thirty-five of these buildings are dated to before 1537 and include wooden buildings as well as 10 medieval churches built in stone while the remaining 10 buildings are situated in the World Heritage sites of Bryggen, in Bergen on the west coast of Norway, and in Røros, which is a mining town in the inland of the country. The monitoring is planned to run for 30 to 50 years. It includes a zero-level registration and an interval-based registration system focused on relevant indicators, which will make it possible to register climate change-induced decay at an early stage.
Keywords:
climate change; long-term monitoring; Norwegian protected buildings; medieval buildings; zero status; warning report
Author Contributions
Conceptualization: A.H., C.B., G.L., and T.B. Methodology: all the authors. Investigation of the state-of-the-art: T.B., G.L., and C.B. Writing—original draft preparation: All the authors. Writing—review and editing: All the authors. Project administration: A.H.
Funding
We are grateful to the Riksantikvaren—Norwegian Directorate for Cultural Heritage for funding the project: Environmental monitoring of the impact of climate change on protected buildings—Miljøovervåkning av konsekvensene av klimaendringene på fredete bygninger (2017–2026). Project Number SAKSNR 15/02185.
Conflicts of Interest
The funders had no role in the design of the study, in the collection, analyses, or interpretation of data, in the writing of the manuscript, or in the decision to publish the results.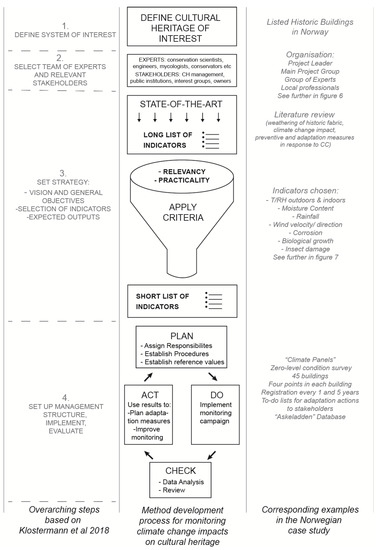 Figure 1. A generic framework for developing monitoring programs targeting specific cultural heritage objects. The first column shows the overarching steps (adapted from Klostermann et al., 2018), the second column shows the method development process for monitoring climate change impacts on cultural heritage, and the third column shows corresponding examples in the Norwegian case study.
Figure 2. Positions of climate panels (red dot) and reference points (blue squares) in Skoger Old Church.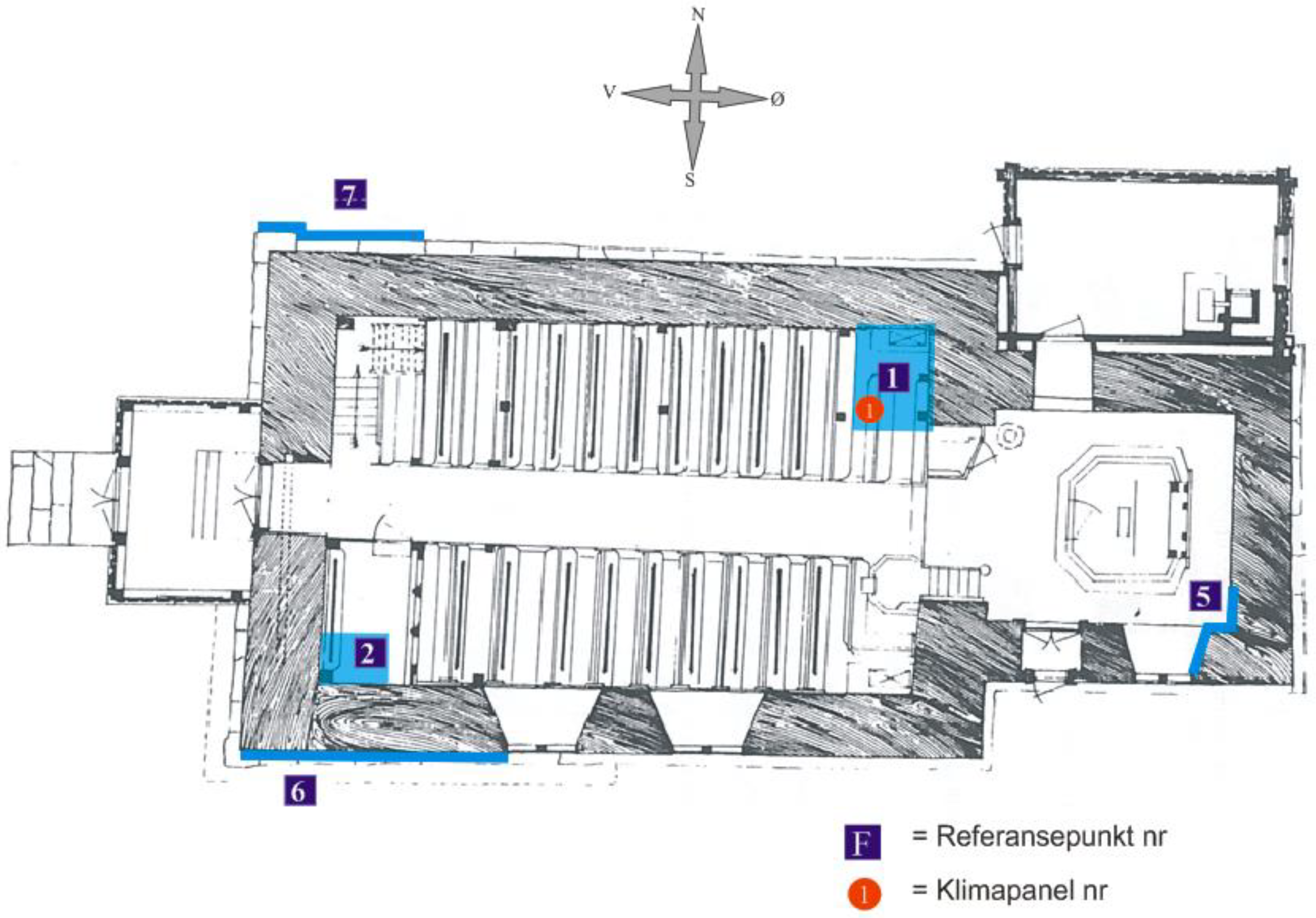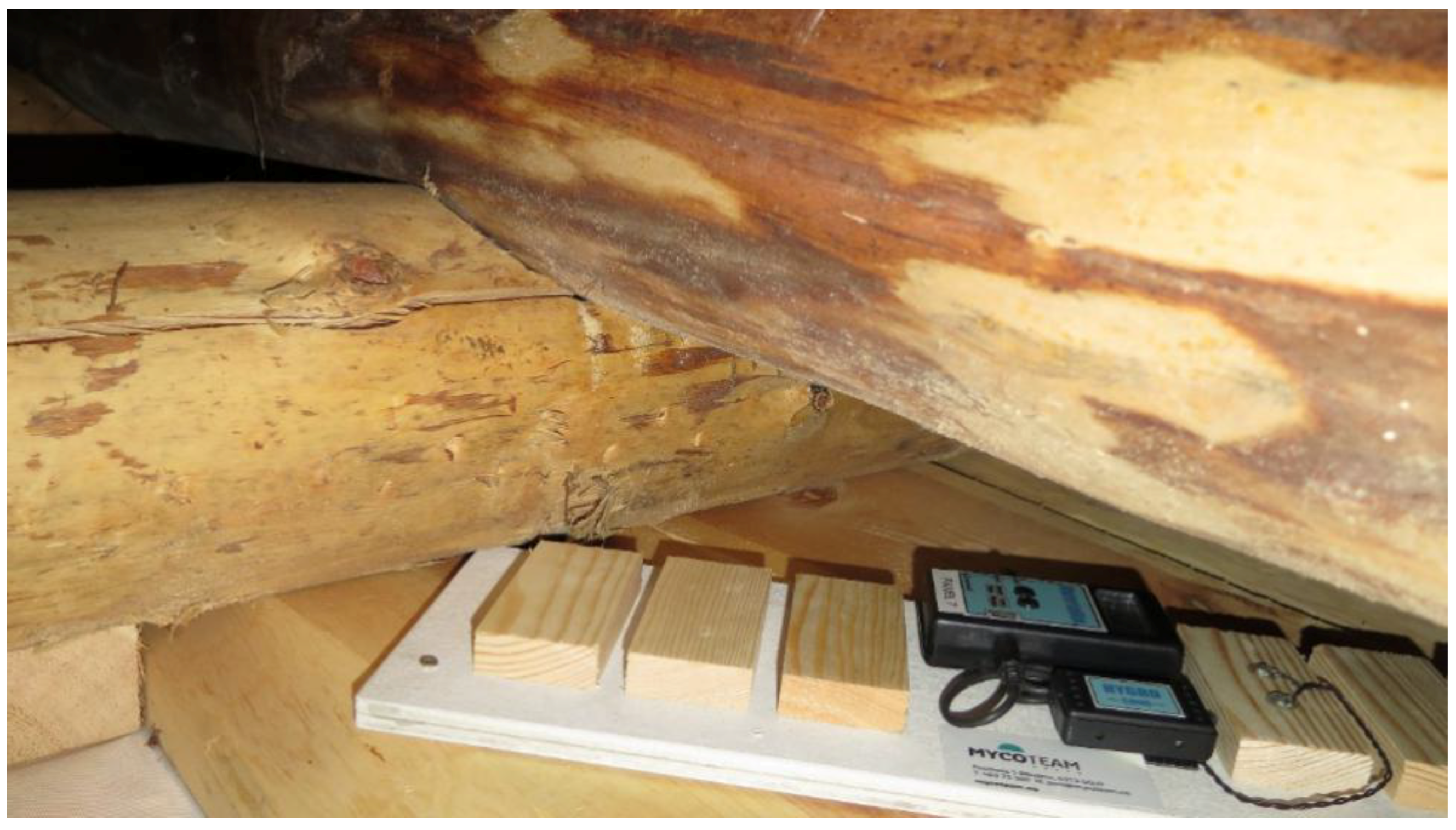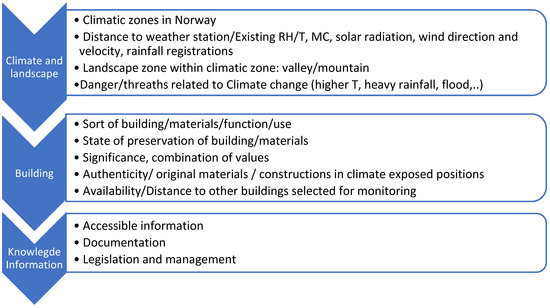 Figure 4. Criteria for the selection of buildings. RH = Relative Humidity, T = Temperature, and MC = Moisture Content.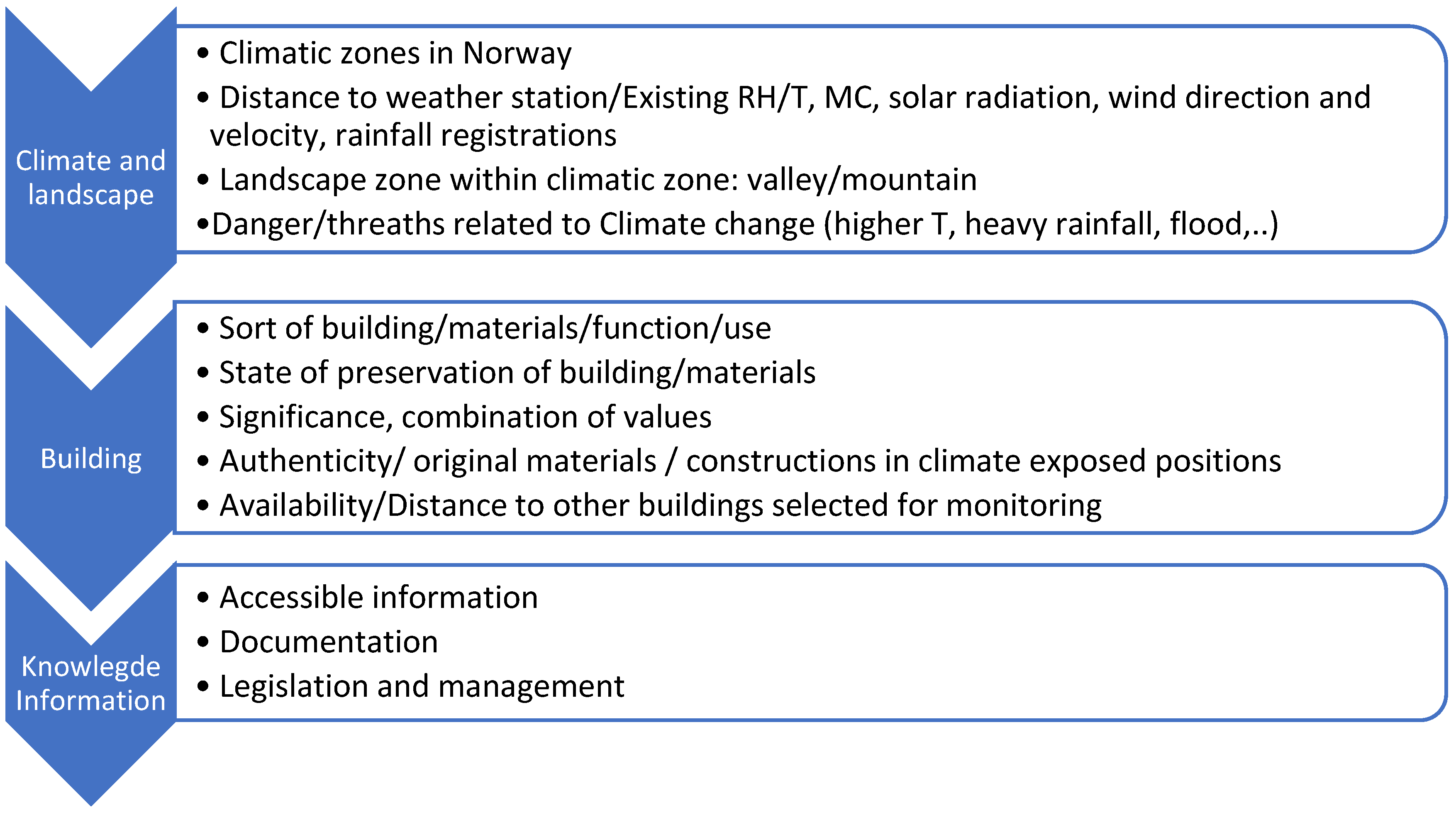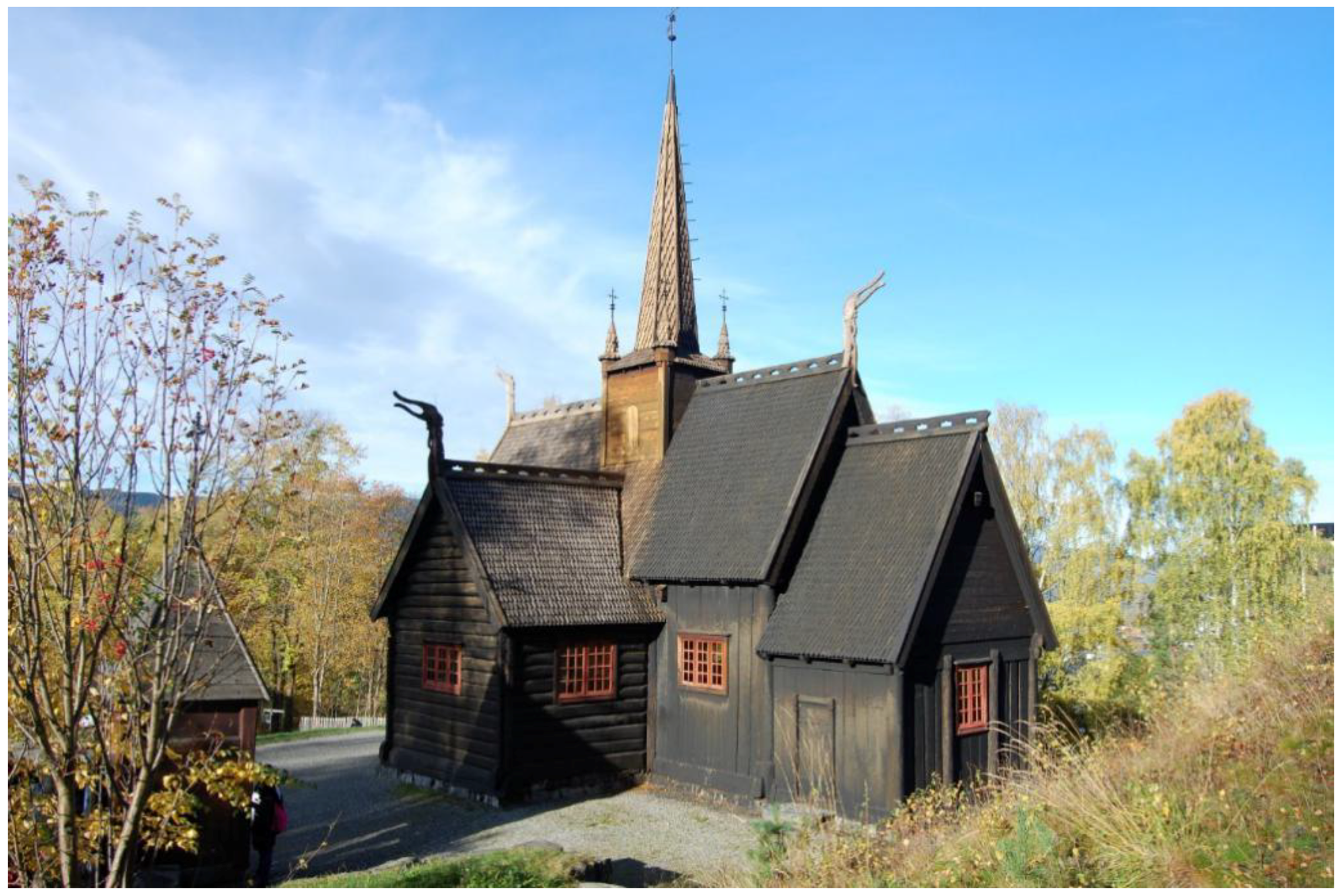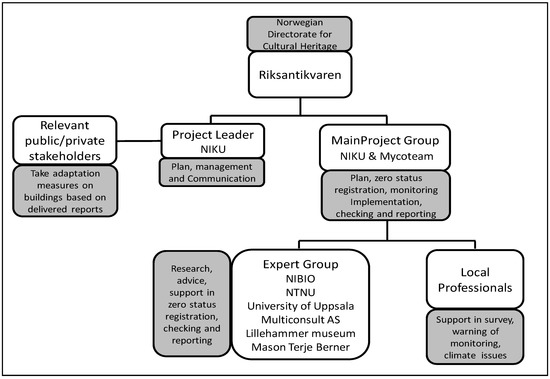 Figure 6. Organigram of the monitoring program: Environmental monitoring of the impact of climate change on protected buildings—Miljøovervåkning av konsekvensene av klimaendringene på fredete bygninger (2017–2026). Project Number SAKSNR 15/02185 funded by Riksantikvaren—Norwegian Directorate for Cultural Heritage. White Boxes: Responsible body/person. Grey Boxes: Set of tasks.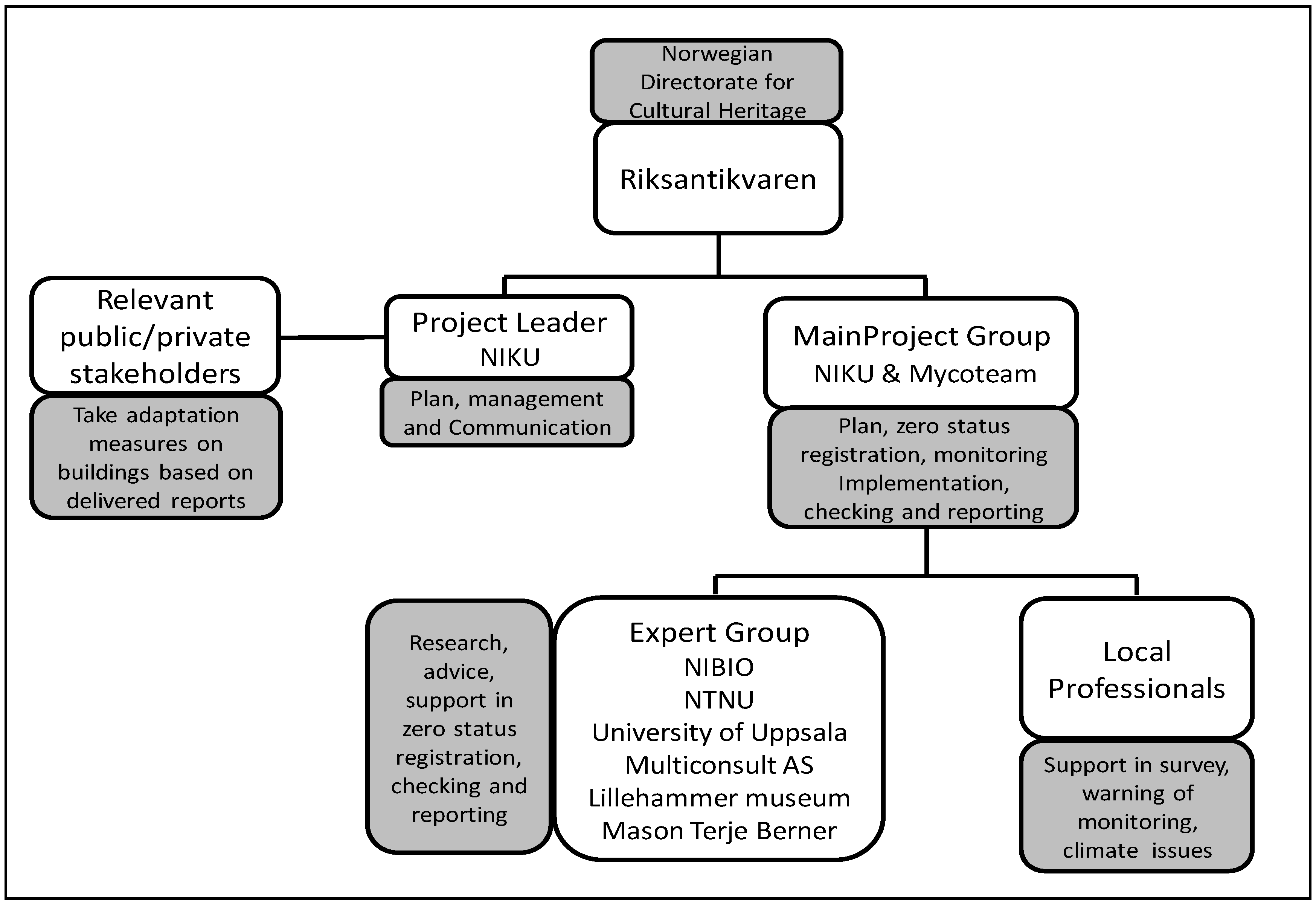 Figure 7. Setup of the indicators used in the long-term monitoring program to assess the impact of climate change on historic buildings.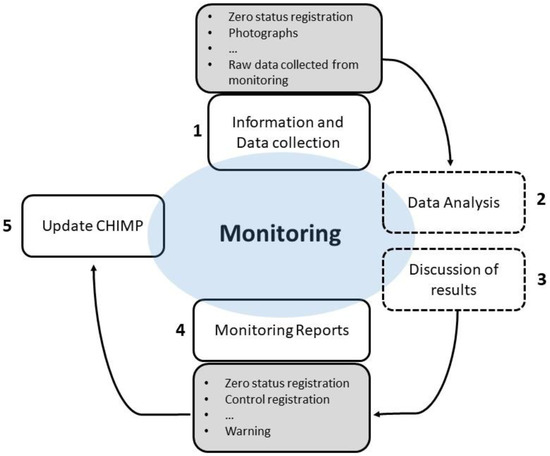 Figure 8. Incorporation of a long-term monitoring program in a Cultural Heritage Integrated Management Plan (CHIMP). Transparent boxes with solid border: information, data, and report publicly available in the official database of the Directorate for Cultural Heritage in Norway named "Askeladden." Boxes with dashed border: information available internally in the main project group. Gray boxes: examples of information, data, and reports within the monitoring program.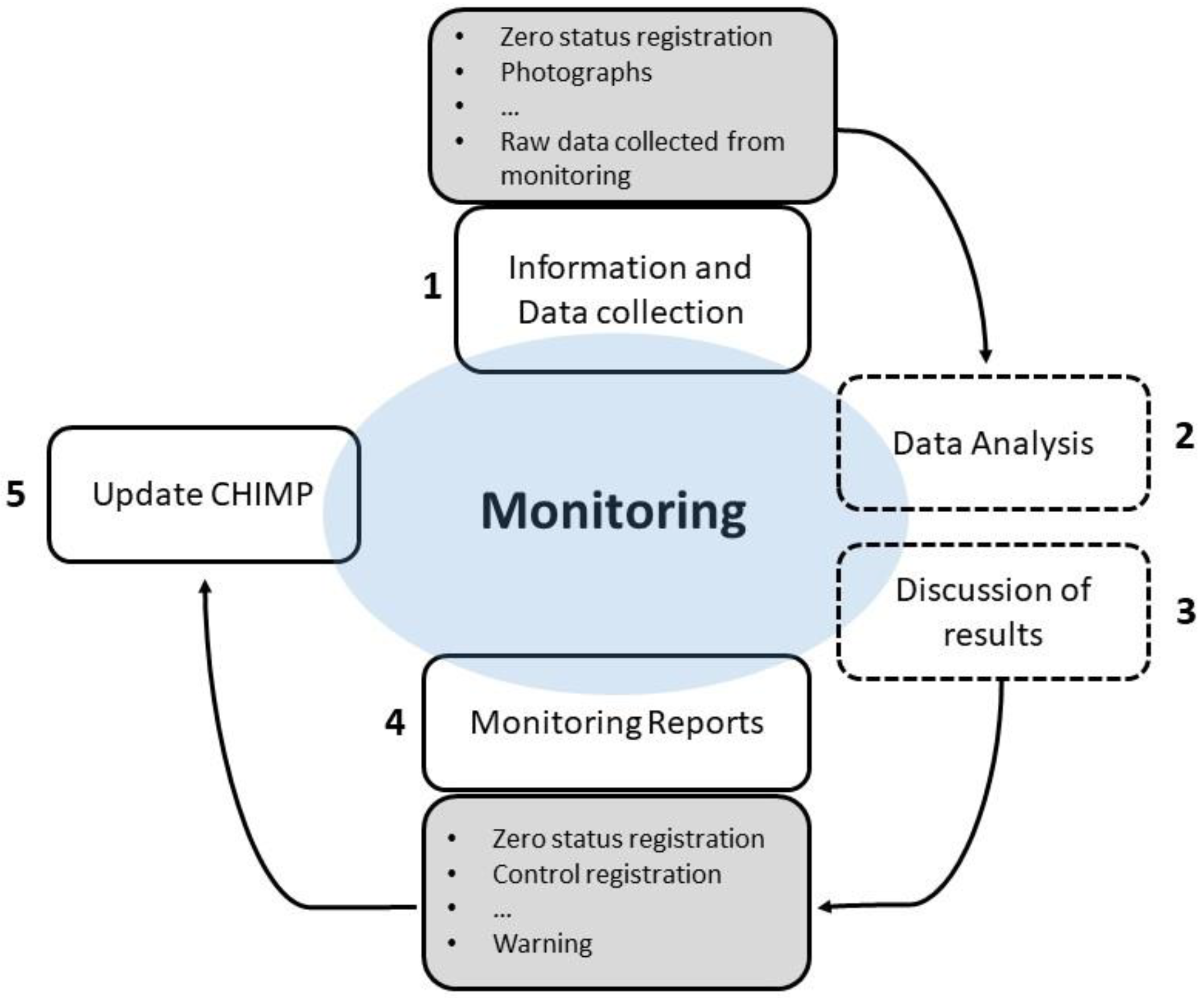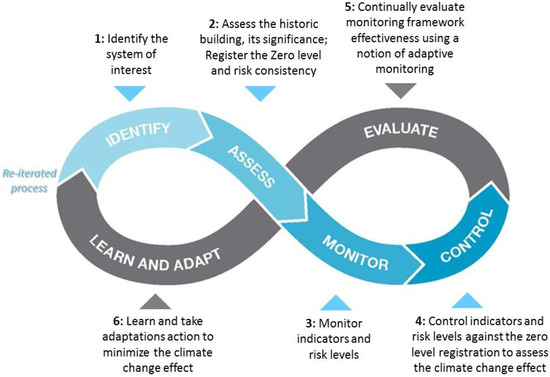 Figure 9. Through a closer connection between monitoring and adaptation, the risk assessment and preservation of cultural heritage values will improve.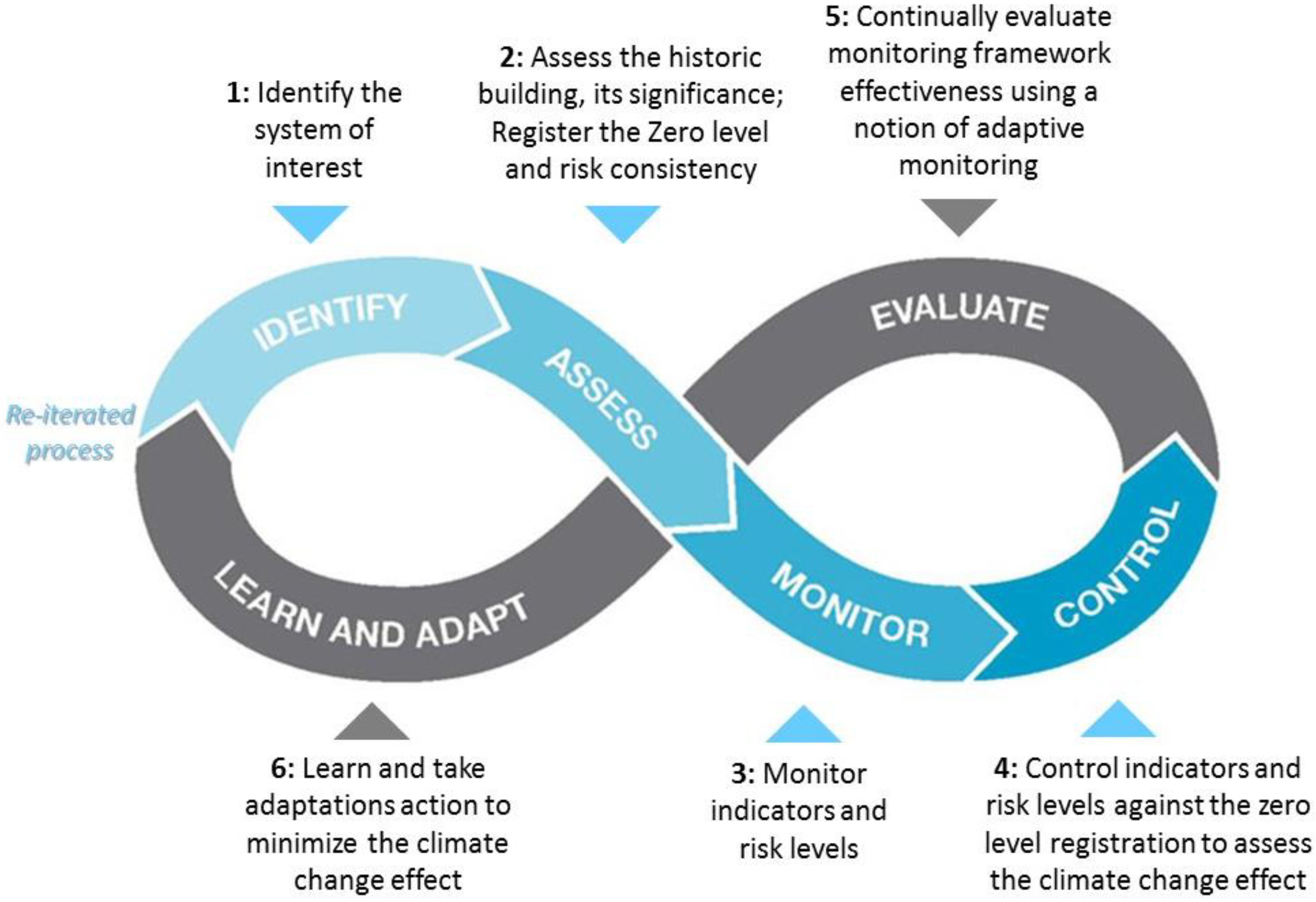 | | Questions |
| --- | --- |
| System of interest | 1. Is the description of the monitoring context based on a transparent and structured overview of: |
| | a. Current and future climate (preferably on the basis of downscaled climate models)? |
| | b. Important climate impacts on socio-economic and environmental systems including exposure and sensitivity? |
| | c. Socio-economic and environmental vulnerabilities? |
| Indicators | 2. What indicators are selected for monitoring and evaluation? |
| Responsible organization | 3. Which organization(s) is/are responsible for monitoring? |
| | 4. What financial and other resources are available to the organization for monitoring? |
| | 5. What are the arrangements that provide legitimacy and credibility for the monitoring? |
| Procedures | 6. Are information needs and monitoring objectives clearly described? |
| | 7. Are monitoring procedures clearly specified including data collection and reporting? |
| | 8. Do the procedures prescribe stakeholder involvement and, if so, where in the monitoring process? |
| | 9. Is the notion of adaptive monitoring incorporated? |
General Challenges for Monitoring
Proposed Solutions
Useful information: salient and context sensitive to specific information demands.

Involve stakeholders to check information needs.

Research mechanisms in system(s) of interest.

Technical quality of indicators: accurate, valid, precise, robust, meet SMART criteria. (SMART stands for: Specific, Measurable, Assignable, Realistic, Time related)

Use/develop review procedures.

Use existing indicators/data sources.

Research physical mechanisms in system(s) of interest.

Communicative value and efficiency of indicators: simple and straightforward to understand.

Test communicative value of indicators.

Use existing well-known indicators.

Credible production of information: unbiased, legitimate, transparent, objective/independent.

Scientifically sound methods.

Independent operation of the monitoring organization.

Monitoring must be feasible: availability of data and limited financial and human resources.

Limit the set of indicators.

Use existing datasets.

Evaluate usefulness of indicators.

© 2018 by the authors. Licensee MDPI, Basel, Switzerland. This article is an open access article distributed under the terms and conditions of the Creative Commons Attribution (CC BY) license (http://creativecommons.org/licenses/by/4.0/).