Endangered Exotic Pets on Social Media in the Middle East: Presence and Impact
School of Animal and Veterinary Sciences, The University of Adelaide, Mudla Wirra Road, Roseworthy, SA 5371, Australia
*
Author to whom correspondence should be addressed.
Received: 21 June 2019
/
Revised: 14 July 2019
/
Accepted: 20 July 2019
/
Published: 24 July 2019
Simple Summary
The exotic pet trade is impacted by social media via greater accessibility to photos and videos including these species and the increasing popularity of online animal marketplaces. The social media presence of public figures owning exotic pets has a major influence on exotic species demand. This study aimed to investigate exotic pet popularity, featured species on social media in the Middle East, and public perception of the animals spotlighted by public figures. We discuss the impact of such on the exotic pet trade and possible solutions to this issue. Male public figures from the United Arab Emirates predominated in the collected data, with most posts sourced from Instagram®. Eighty-five percent of the species displayed on social media posts were Convention on International Trade in Endangered Species of Wild Fauna and Flora (CITES) Appendix I- and II-listed, including big cats, birds of prey, and great apes. Through an investigation of social media posts of public figures in the Middle East, we found that there was an overall positive audience reception toward endangered exotic pets. Geographic region, social media platform, animal species, and animal age all influenced the results. We recommend improving public education and awareness of wildlife conservation and laws regarding exotic pet possession to combat the idolization of the exotic pet industry.
The popularization of exotic pets on celebrity social media in the Middle East has led to questionable impacts on exotic pet demand and threats to species conservation. The objective of this study was to identify exotic animal species featured on Middle Eastern celebrity social media account posts, the public perception of those posts, and their potential impacts on exotic pet demand and conservation (for global-scale extrapolation). Public social media accounts of highly influential persons from oil-rich Middle Eastern regions were manually investigated to evaluate subject demographics, species features, and post information (likes, comments) between January 2017 and August 2018. Twenty-five subjects possessed active social media accounts, from which 418 social media posts were extracted based on their inclusion of a privately owned exotic animal. SPSS Version 25 was used for frequency and descriptive analyses of these posts, in addition to comment analyses to evaluate quantitative (emojis) and qualitative (text) audience perceptions from a total of 10 social media posts of CITES Appendix I- or II-listed species. A greater frequency of positive than negative comments was observed (
n
= 8017), demonstrating the higher likelihood of social media promotion rather than negation of the exotic pet trade. Public education on wildlife conservation and exotic animal trade risks is imperative for successful conservation and welfare protection.
View Full-Text
►

▼

Show Figures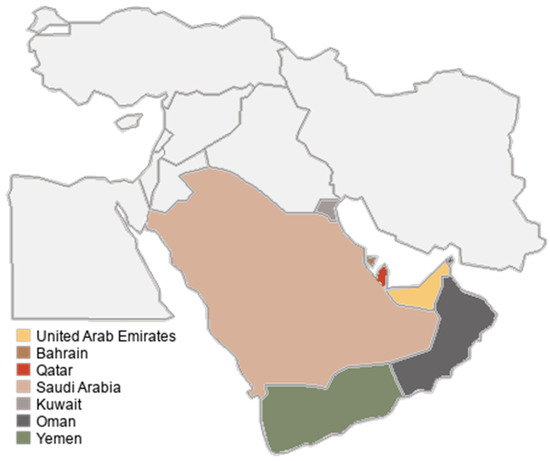 Figure 1
This is an open access article distributed under the
Creative Commons Attribution License
which permits unrestricted use, distribution, and reproduction in any medium, provided the original work is properly cited.

MDPI and ACS Style
Spee, L.B.; Hazel, S.J.; Dal Grande, E.; Boardman, W.S.J.; Chaber, A.-L. Endangered Exotic Pets on Social Media in the Middle East: Presence and Impact. Animals 2019, 9, 480. https://doi.org/10.3390/ani9080480
AMA Style
Spee LB, Hazel SJ, Dal Grande E, Boardman WSJ, Chaber A-L. Endangered Exotic Pets on Social Media in the Middle East: Presence and Impact. Animals. 2019; 9(8):480. https://doi.org/10.3390/ani9080480
Chicago/Turabian Style
Spee, Leonarda B., Susan J. Hazel, Eleonora Dal Grande, Wayne S.J. Boardman, and Anne-Lise Chaber. 2019. "Endangered Exotic Pets on Social Media in the Middle East: Presence and Impact" Animals 9, no. 8: 480. https://doi.org/10.3390/ani9080480
Note that from the first issue of 2016, MDPI journals use article numbers instead of page numbers. See further details
here
.