The Human-Animal Relationship in Australian Caged Laying Hens
1
Animal Welfare Science Centre, Faculty of Veterinary and Agricultural Sciences, University of Melbourne, Parkville, Victoria 3010, Australia
2
Department of Jobs, Precincts and Regions, Agriculture Research Victoria, Hamilton, Victoria 3300, Australia
*
Author to whom correspondence should be addressed.
Animals 2019, 9(5), 211; https://doi.org/10.3390/ani9050211 (registering DOI)
Received: 9 April 2019 / Revised: 29 April 2019 / Accepted: 29 April 2019 / Published: 2 May 2019
Simple Summary
Stockperson behaviour can influence fear of humans and welfare of farm animals. This study observed the human-animal relationship (HAR) in 19 Australian caged laying hen flocks to determine whether stockperson behaviour was associated with behavioural indicators of fear of humans and stress in caged laying hens. The average avoidance response of each flock toward an approaching human was assessed using two behavioural tests, and stress was measured using the concentration of corticosterone in an egg sample collected immediately prior to these observations. Stockperson behaviour was observed for 2 days in each flock and compared to hen fear. Unexpectedly, no relationships were found between the observed stockperson behaviour and avoidance of humans in the hens, but flocks were more productive when they showed less avoidance of humans, and when stockpeople made less noise in the laying house. This suggests that stockperson behaviour and hen fear may influence productivity, but there was no evidence that any effect of fear on productivity was caused by stockperson behaviour. Unexpectedly, the most fearful flocks also had the lowest stress levels. These results clearly need further research to be fully understood but could not confirm the existence of the HAR on caged egg farms in Australia.
Abstract
Studies on farm animals have shown relationships between stockperson attitudes and behaviour and farm animal fear, stress and productivity. This study investigated how the avoidance behaviour of Australian commercial caged laying hens may be related to stockperson behaviour, albumen corticosterone, and the number of weeks producing within 5% of peak egg production. Nineteen laying houses were assessed over 3 days. Fear of humans in hens, based on their avoidance response to an unfamiliar human, was assessed using two behavioural tests. Albumen corticosterone concentrations were measured from egg samples collected immediately prior to behavioural testing. Stockperson attitudes were assessed using a questionnaire and stockperson behaviour was observed over 2 days. Productivity records for each laying house were also obtained. The duration of peak production was negatively related to both noise made by the stockperson and hen avoidance. No relationship between stockperson behaviour or attitudes and hen avoidance was found, but stockpeople with negative attitudes made more noise. In conclusion, this study could not confirm a relationship between stockperson behaviour and hen avoidance behaviour for Australian caged laying hens. However, this study did confirm a relationship between hen avoidance behaviour, albumen corticosterone concentration, and the duration of peak egg production.
View Full-Text
►

▼

Figures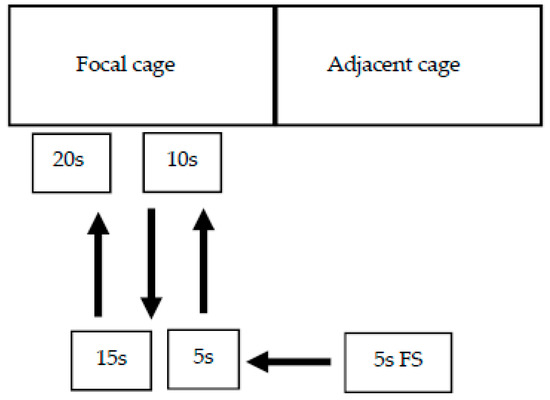 Figure 1
This is an open access article distributed under the
Creative Commons Attribution License
which permits unrestricted use, distribution, and reproduction in any medium, provided the original work is properly cited (CC BY 4.0).
Share & Cite This Article
MDPI and ACS Style
Edwards, L.E.; Coleman, G.J.; Butler, K.L.; Hemsworth, P.H. The Human-Animal Relationship in Australian Caged Laying Hens. Animals 2019, 9, 211.
Note that from the first issue of 2016, MDPI journals use article numbers instead of page numbers. See further details here.
Related Articles
Comments
[Return to top]