Use of Foaming Disinfectants and Cleaners to Reduce Aerobic Bacteria and Salmonella on Poultry Transport Coops
1
Poultry Science Department, Texas A&M AgriLife Research & Extension, Texas A&M System, College Station, TX 77843, USA
2
USDA, Agricultural Research Service, SPARC, College Station, TX 77840, USA
3
Sanderson Farms, Laurel, MS 39443, USA
*
Author to whom correspondence should be addressed.
Received: 2 September 2018 / Revised: 16 October 2018 / Accepted: 18 October 2018 / Published: 2 November 2018
Simple Summary
Chicken coops are rarely washed and can soil poultry carcasses with fecal bacteria that may make people sick. Our laboratory applied two commercially available products to experimentally contaminated coops. One product contained bleach, potassium hydroxide and a foaming agent. The other product contained vinegar and hydrogen peroxide and was mixed with a detergent. Both products were applied using a firefighting apparatus known as a compressed air foam system (CAFS). These materials were washed away using a garden hose or pressure washer as the treatments called for. Surface swabs were collected prior to and after each treatment to determine the reduction of bacteria on the surface, which would be an indicator of sanitation. We found that both treatments significantly made the surface cleaner when compared to water alone. The application of these products via a CAFS may be a practical and expedient way to clean and disinfect poultry cages.
Abstract
Transport coops are infrequently washed and have been demonstrated to cross-contaminate broiler carcasses. We hypothesized that peracetic acid or a chlorinated cleaner, commonly used within poultry processing plants, can also be used to disinfect transport coops when applied via a compressed air foam system (CAFS). A mixture of fresh layer manure and concentrated
Salmonella
Typhimurium (ST) was evenly applied to the floors of four pre-cleaned transport coops and allowed to dry for thirty minutes. Treatments consisted of a (1) water rinse only, (2) product application with a water rinse, (3) product application followed by power washing and (4) power washing followed by application of product. Each foaming treatment was applied with a compressed air foam system and allowed 10 min of contact time. Samples were aseptically collected from the transport coops prior to and following treatment using a sterile 2 × 2-inch stainless steel template and a gauze swab pre-enriched with buffered peptone water. The chlorinated cleaner significantly (
p
< 0.05) reduced aerobic bacteria and ST by 3.18 to 4.84 logs across application methods. The peroxyacetic acid (PAA) disinfectant significantly (
p
< 0.05) reduced aerobic bacteria and ST by 3.99 to 5.17 logs across application methods. These data indicate that a compressed air foam system may be used in combination with a commercially available cleaner or disinfectant to reduce aerobic bacteria and ST on the surfaces of commercial poultry transport coops.
View Full-Text
►

▼

Figures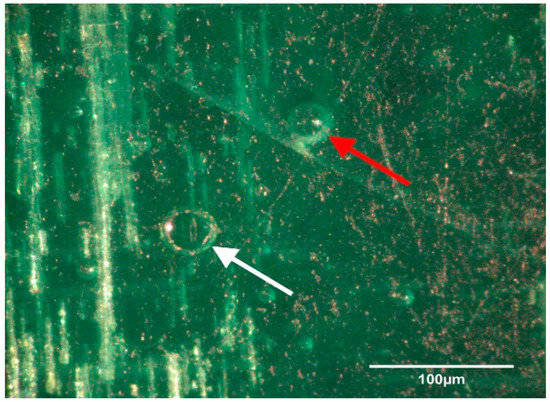 Figure 1
This is an open access article distributed under the
Creative Commons Attribution License
which permits unrestricted use, distribution, and reproduction in any medium, provided the original work is properly cited (CC BY 4.0).

Share & Cite This Article
MDPI and ACS Style
Hinojosa, C.; Caldwell, D.; Byrd, J.; Droleskey, R.; Lee, J.; Stayer, P.; Resendiz, E.; Garcia, J.; Klein, S.; Caldwell, D.; Pineda, M.; Farnell, M. Use of Foaming Disinfectants and Cleaners to Reduce Aerobic Bacteria and Salmonella on Poultry Transport Coops. Animals 2018, 8, 195.
Note that from the first issue of 2016, MDPI journals use article numbers instead of page numbers. See further details here.
Related Articles
Comments
[Return to top]