Environmental Enrichment in Kennelled Pit Bull Terriers (
Canis lupus familiaris

)

Anglia Ruskin University, East Road, Cambridge CB1 1PT, UK

*

Author to whom correspondence should be addressed.

Academic Editor: Clive J. C. Phillips

Received: 30 September 2016 / Revised: 16 March 2017 / Accepted: 19 March 2017 / Published: 23 March 2017
Simple Summary
Rescue shelters, although set-up with good intentions, may lead to poor welfare of the animals that they house, especially when the shelter organisation is under-resourced. This study therefore investigated the behavioural effects of cheap and locally accessible objects added to the cages of rescued Pit Bull Terrier type dogs in the Philippines to determine whether it is possible for shelter organisations with limited funds and staffing to improve the welfare of their dogs with minimal additional pressure on their time and financial budgets. The addition of enrichment (coconuts; cardboard bed; or cardboard partition) to the dogs' kennels positively affected their behavior but no one treatment was better at achieving this result. The results therefore suggest that it is possible for under-resourced rescue shelters to use cheap, locally available objects to improve the welfare of dogs in their care.
Abstract
Although social enrichment can be considered beneficial in helping dogs cope with the kennel environment, when taking individual needs into account, it places a large demand on the carers and may not be appropriate in under-resourced kennels. Some kennels are also designed in such a way that there is too much social interaction, in that individuals cannot choose to distance themselves from conspecifics. This study therefore aimed to assess the effects of easily accessible enrichment on the behaviour of kennelled Pit Bull Terrier type dogs rescued from a dog-fighting ring in the Philippines. Thirty-six dogs were allocated to one of three treatment groups following a matched-subject design: (i) cardboard bed provision; (ii) coconut provision; and (iii) visual contact with dogs housed in adjacent cages obstructed with cardboard partitions. Behavioural diversity and the duration and frequency of individual behaviours were analysed using linear mixed-effect models. Yawning frequencies and time spent lying down and sitting decreased during treatment. No particular treatment was more influential in these behavioural changes. In conclusion, enrichment, regardless of type, affected the dogs' behaviour, with some effects depending on the sex of the dogs. Therefore, it is possible to cheaply and sustainably enrich the lives of dogs living in highly constrained environments, however, further research is required to refine the methods used.
View Full-Text
►

▼

Figures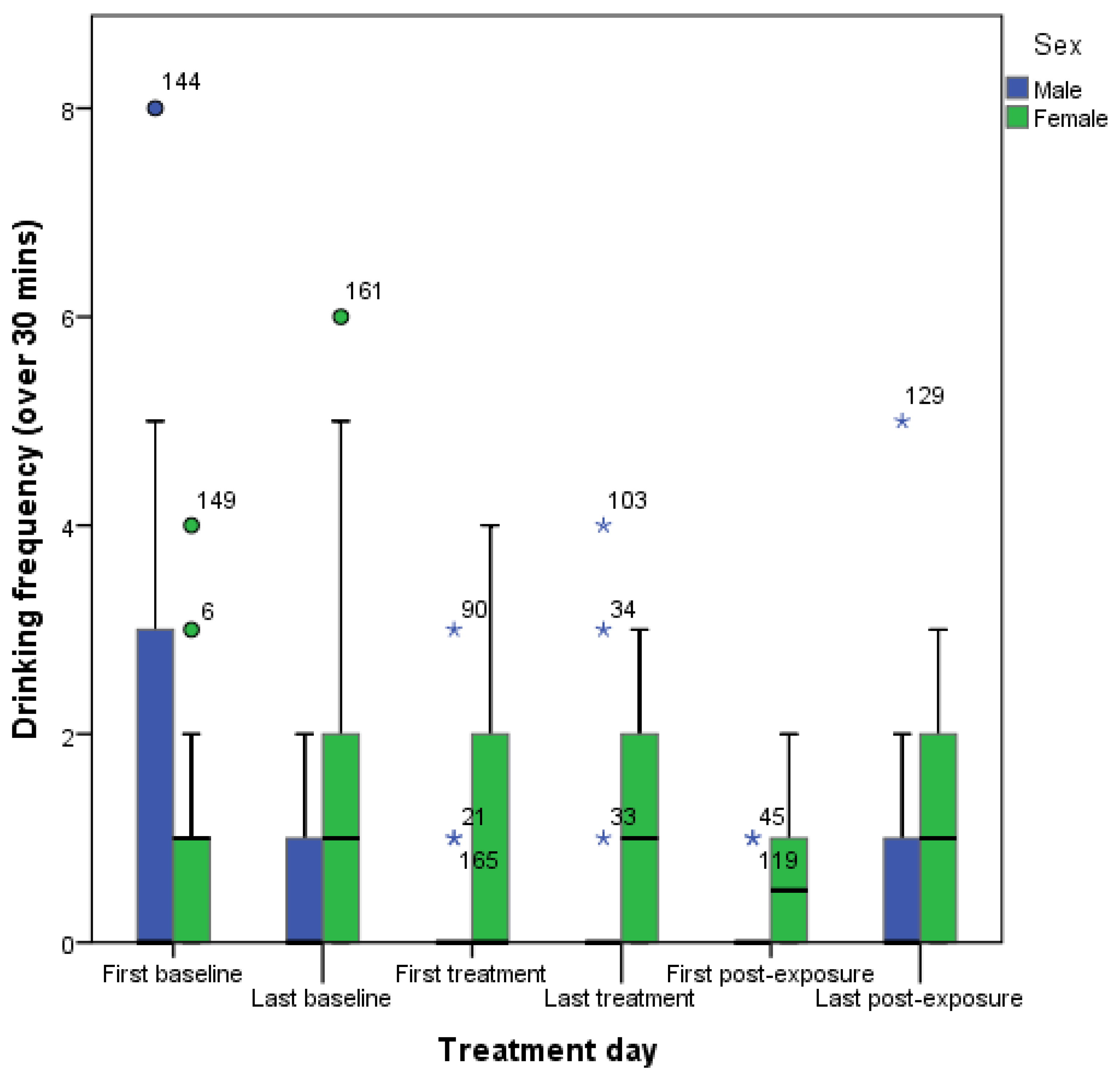 Figure 1
This is an open access article distributed under the
Creative Commons Attribution License
which permits unrestricted use, distribution, and reproduction in any medium, provided the original work is properly cited (CC BY 4.0).

Share & Cite This Article
MDPI and ACS Style
Kiddie, J.; Bodymore, A.; Dittrich, A. Environmental Enrichment in Kennelled Pit Bull Terriers (Canis lupus familiaris). Animals 2017, 7, 27.
Note that from the first issue of 2016, MDPI journals use article numbers instead of page numbers. See further details here.
Related Articles
Comments
[Return to top]