VetCompass Australia: A National Big Data Collection System for Veterinary Science
1
Sydney School of Veterinary Science, Faculty of Science, University of Sydney, Sydney, NSW 2006, Australia
2
School of Life and Environmental Sciences, Faculty of Science, University of Sydney, Sydney, NSW 2006, Australia
3
Charles Perkins Centre and School of Life and Environmental Sciences, University of Sydney, Sydney, NSW 2006, Australia
4
Faculty of Veterinary and Agricultural Sciences, University of Melbourne, Werribee, VIC 3030, Australia
5
School of Computing and Information Systems, University of Melbourne, Parkville, VIC 3010, Australia
6
School of Veterinary Science, University of Queensland, Gatton, QLD 4343, Australia
7
Child Health Research Centre, University of Queensland, South Brisbane, QLD 4101, Australia
8
School of Animal and Veterinary Sciences, University of Adelaide, Roseworthy, SA 5371, Australia
9
Faculty of Veterinary and Agricultural Sciences, University of Melbourne, Parkville, VIC 3010, Australia
10
School of Animal and Veterinary Science, Faculty of Science, Charles Sturt University, Wagga, NSW 2650, Australia
11
School of Veterinary and Life Sciences, Murdoch University, Murdoch, WA 6150, Australia
12
College of Public Health, Medical and Veterinary Science, James Cook University, Townsville, QLD 4811, Australia
13
Pathobiology and Population Services, Royal Veterinary College, University of London, Hertfordshire AL9 7TA, UK
14
Information and Communications Technology, University of Sydney, NSW 2006, Australia
*
Author to whom correspondence should be addressed.
Received: 4 August 2017 / Revised: 20 September 2017 / Accepted: 21 September 2017 / Published: 26 September 2017
Abstract
VetCompass Australia is veterinary medical records-based research coordinated with the global VetCompass endeavor to maximize its quality and effectiveness for Australian companion animals (cats, dogs, and horses). Bringing together all seven Australian veterinary schools, it is the first nationwide surveillance system collating clinical records on companion-animal diseases and treatments. VetCompass data service collects and aggregates real-time, clinical records for researchers to interrogate, delivering sustainable and cost-effective access to data from hundreds of veterinary practitioners nationwide. Analysis of these clinical records will reveal geographical and temporal trends in the prevalence of inherited and acquired diseases, identify frequently prescribed treatments, revolutionize clinical auditing, help the veterinary profession to rank research priorities, and assure evidence-based companion-animal curricula in veterinary schools. VetCompass Australia will progress in three phases: (1) roll-out of the VetCompass platform to harvest Australian veterinary clinical record data; (2) development and enrichment of the coding (data-presentation) platform; and (3) creation of a world-first, real-time surveillance interface with natural language processing (NLP) technology. The first of these three phases is described in the current article. Advances in the collection and sharing of records from numerous practices will enable veterinary professionals to deliver a vastly improved level of care for companion animals that will improve their quality of life.
View Full-Text
►

▼

Figures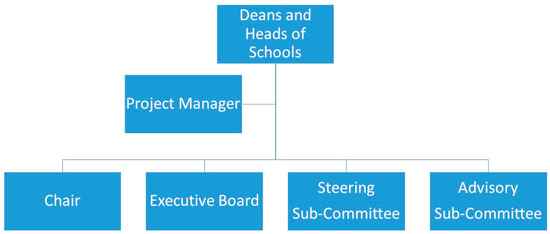 Figure 1
This is an open access article distributed under the
Creative Commons Attribution License
which permits unrestricted use, distribution, and reproduction in any medium, provided the original work is properly cited (CC BY 4.0).

Share & Cite This Article
MDPI and ACS Style
McGreevy, P.; Thomson, P.; Dhand, N.K.; Raubenheimer, D.; Masters, S.; Mansfield, C.S.; Baldwin, T.; Soares Magalhaes, R.J.; Rand, J.; Hill, P.; Peaston, A.; Gilkerson, J.; Combs, M.; Raidal, S.; Irwin, P.; Irons, P.; Squires, R.; Brodbelt, D.; Hammond, J. VetCompass Australia: A National Big Data Collection System for Veterinary Science. Animals 2017, 7, 74.
Note that from the first issue of 2016, MDPI journals use article numbers instead of page numbers. See further details here.
Related Articles
Comments
[Return to top]