Validation of the Equine Behaviour Assessment and Research Questionnaire (E-BARQ): A New Survey Instrument for Exploring and Monitoring the Domestic Equine Triad
1
Sydney School of Veterinary Science, University of Sydney, Camperdown, NSW 2006, Australia
2
Equine Sciences Program, Colorado State University, Fort Collins, CO 80523, USA
3
Equine Department, Hartpury University, Gloucester GL19 3BE, UK
4
Equitation Science International, 3 Wonderland Ave, Tuerong, VIC 3915, Australia
5
School of Veterinary Medicine, University of Pennsylvania, Philadelphia, PA 19104, USA
*
Author to whom correspondence should be addressed.
Received: 5 October 2020 / Revised: 24 October 2020 / Accepted: 26 October 2020 / Published: 28 October 2020
Simple Summary
The Equine Behaviour Assessment and Research Questionnaire (E-BARQ) is an online questionnaire collecting information from horse-owners and riders on their horses' training, management and behaviour. In order to compare different populations of domestic equids—for example, according to their breed, discipline, training or management type—it is important that the questionnaire administered to participants has been validated and found to be reliable. The questionnaire must reflect a true assessment of the horse's behaviour, and, when taken by different users or the same user over time, the results should remain consistent. This article describes the process of validating the E-BARQ questionnaire, using three separate procedures. The results confirmed that the E-BARQ represents a standardised and validated behavioural assessment tool for horses.
The Equine Behaviour Assessment and Research Questionnaire (E-BARQ) was developed to obtain quantitative data on the domestic equine triad: training, management and behaviour. It can be taken repeatedly, thus collecting longitudinal data to enable evaluation of how changes in a horse's training and management are reflected in that horse's behaviour over time and how these changes can impact horse welfare in the longer term. Questionnaire validation and reliability were tested by determining (a) whether an owner's subjective ratings of their horse's problematic behaviours or undesirable temperament traits were reflected in the questionnaire scores obtained for that horse (construct validity), (b) whether two respondents, equally familiar with a particular horse, reported comparable scores for that horse through the questionnaire (inter-rater reliability), and (c) whether the same respondent, scoring the same horse after a known interval of time, recorded similar responses (intra-rater reliability). Construct validity testing of 1923 responses showed significant alignment between owners' reported experience of focal horses' behaviour and those horses' E-BARQ scores, with scores varying from 1.13 to 1.34 for ridden horse behaviour (all
p
< 0.001) and from 1.06 to 1.43 for non-ridden horse behaviour (all
p
< 0.001). Inter-rater reliability testing of ten horse–rider pairs revealed that 203 of the 215 question items were significantly aligned (
p
< 0.001) when tested by two independent raters. Of the remaining 19 items, four had fair alignment (ĸ = 0.174–0.316;
p
= 0.281) and ten items, largely related to whether the horse shows behavioural signs related to anxiety when taken away from home, did not align (ĸ = 0;
p
= 1). Intra-rater reliability tests showed that the responses significantly aligned on all 215 question items tested (
p
< 0.001). The results of these tests confirmed the construct validity and reliability of E-BARQ as a standardised behavioural assessment tool for horses.
View Full-Text
►

▼

Show Figures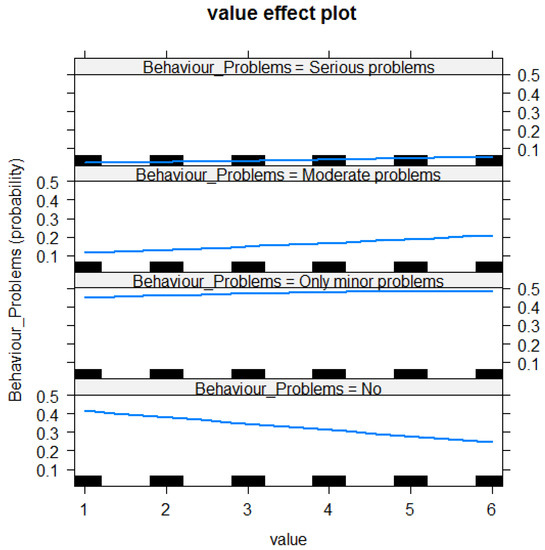 Figure 1
This is an open access article distributed under the
Creative Commons Attribution License
which permits unrestricted use, distribution, and reproduction in any medium, provided the original work is properly cited

MDPI and ACS Style
Fenner, K.; Matlock, S.; Williams, J.; Wilson, B.; McLean, A.; Serpell, J.; McGreevy, P. Validation of the Equine Behaviour Assessment and Research Questionnaire (E-BARQ): A New Survey Instrument for Exploring and Monitoring the Domestic Equine Triad. Animals 2020, 10, 1982.
Show more citation formats
Show less citations formats
Note that from the first issue of 2016, MDPI journals use article numbers instead of page numbers. See further details
here
.