Sexual Dimorphism and Breed Characterization of Creole Hens through Biometric Canonical Discriminant Analysis across Ecuadorian Agroecological Areas
1
Escuela Superior Politécnica de Chimborazo, Facultad de Ciencias Pecuarias, EC060155 Riobamba, Ecuador
2
Department of Genetics, Faculty of Veterinary Sciences, University of Córdoba, 14071 Córdoba, Spain
3
Animal Breeding Consulting, S.L., Córdoba Science and Technology Park Rabanales 21, 14071 Córdoba, Spain
4
Centro Agropecuario Provincial de Córdoba, Diputación Provincial de Córdoba, 14071 Córdoba, Spain
*
Author to whom correspondence should be addressed.
Received: 10 November 2019 / Revised: 16 December 2019 / Accepted: 18 December 2019 / Published: 22 December 2019
Simple Summary
The first step towards the protection and valorization of the genetic resources of a country is their definition. Although Ecuadorian zootechnical species are very diverse, they are scarcely characterized, and hence the efforts towards their protection are not as fruitful as they could be. The present paper approaches the biometric characterization of the Creole hen population in Ecuador through the study of sexual dimorphism and the differentiation of an agroecologically-based structured population using fourteen zoometric measures as differentiation criteria. Highlands region provinces of Cotopaxi and Tungurahua were the most zoometrically distant from the rest. However, Morona Santiago province population in the Amazonian region slightly differs from those in Guayas, Chimborazo and Bolívar in the Coastal and Highlands regions, respectively. The dual-purpose nature of Ecuadorian Creole hen resources enables the implementation of breeding programs that seek meeting a wider scope of public demands, through the definition of the agroecologically-based breed differentiated production of local hen eggs and meat.
Despite Ecuador having a wide biodiversity of zootechnical species, characterization studies of these genetic resources are scarce. The objective of this research was to perform the biometric characterization of the Creole hen population through 14 quantitative zoometric measures. We evaluated 207 hens and 37 roosters from Ecuador's three agro-ecological regions: the Sierra (highlands) region (Bolivar, Chimborazo, Tungurahua and Cotopaxi provinces); the Costa (coastal) region (Guayas); and the Oriente Amazonian region (Morona Santiago). Sexual dimorphism was assessed using one-way analysis of variance (ANOVA). Body dimensions were generally significantly higher for males (
p
< 0.05), especially for length of head, beak, neck, dorsum, tarsus, thigh, leg, and middle finger. Then, individuals were biometrically clustered into populations after a stepwise canonical discriminant analysis (CDA) computing interpopulation Mahalanobis distances. Agroecologically-based structured populations were identified when zoometrical criteria were used to classify the animals. Cotopaxi and Tungurahua provinces were reported to be the most distant from the rest, with a slight differentiation of the Morona Santiago province population from those in Guayas, Chimborazo and Bolívar. Conclusively, Ecuadorian Creole hens were higher than longer contrasting light hen breeds, which favors their dual-purpose aptitude. Hence, the development of selection programs aimed at Ecuadorian differentiated entity of production of eggs and meat across agro-ecological areas is feasible.
View Full-Text
►

▼

Show Figures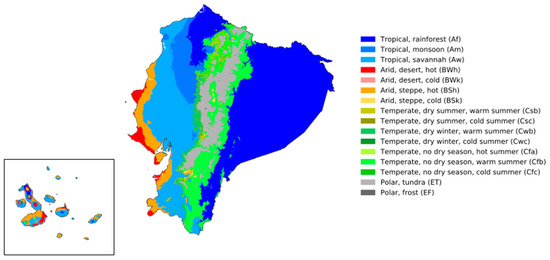 Figure 1
This is an open access article distributed under the
Creative Commons Attribution License
which permits unrestricted use, distribution, and reproduction in any medium, provided the original work is properly cited

MDPI and ACS Style
Toalombo Vargas, P.A.; Navas González, F.J.; Landi, V.; León Jurado, J.M.; Delgado Bermejo, J.V. Sexual Dimorphism and Breed Characterization of Creole Hens through Biometric Canonical Discriminant Analysis across Ecuadorian Agroecological Areas. Animals 2020, 10, 32.
Show more citation formats
Show less citations formats
Note that from the first issue of 2016, MDPI journals use article numbers instead of page numbers. See further details
here
.