Formation Mechanisms for Entry and Exit Defects in Bobbin Friction Stir Welding
1
Department of Mechanical Engineering, University of Canterbury, Christchurch 8140, New Zealand
2
Advanced Manufacturing Centre, Faculty of Manufacturing Engineering, Universiti Teknikal Malaysia Melaka, 76100 Durian Tunggal, Melaka, Malaysia
*
Author to whom correspondence should be addressed.
Received: 29 November 2017 / Revised: 29 December 2017 / Accepted: 3 January 2018 / Published: 5 January 2018
Abstract
Bobbin friction stir welding (BFSW) is an innovative variant for the solid state welding process whereby a rotating symmetrical tool causes a fully penetrated bond. Despite the process development, there are still unknown variables in the characterization of the process parameters which can cause uncontrolled weld defects. The entry zone and the exit zone consist of two discontinuity-defects and removing them is one of the current challenges for improving the weld quality. In the present research, the characteristic features of the entry and exit defects in the weld structure and formation mechanism of them during the BFSW processing was investigated. Using stacked layers of multi-colour plasticine the material flow, analogous to metal flow, can be visualised. By using different colours as the path markers of the analogue model, the streamline flow can be easily delineated in the discontinuity defects compared with the metal welds. AA6082-T6 aluminium plates and multi-layered plasticine slabs were employed to replicate the entry-exit defects in the metal weld and analogue samples. The fixed-bobbin tool utilized for this research was optimized by adding a thread feature and tri-flat geometry to the pin and closed-end spiral scrolls on both shoulder surfaces. Samples were processed at different rotating and longitudinal speeds to show the degree of dependency on the welding parameters for the defects. The analogue models showed that the entry zone and the exit zone of the BFSW are affected by the inhomogeneity of the material flow regime which causes the ejection or disruption of the plastic flow in the gap between the bobbin shoulders. The trial aluminium welds showed that the elimination of entry-exit defects in the weld body is not completely possible but the size of the defects can be minimized by modification of the welding parameters. For the entry zone, the flow pattern evolution suggested formation mechanisms for a sprayed tail, island zone and discontinuity-channel. For the exit zone a keyhole-shaped discontinuity is discussed as a structural defect.
View Full-Text
►

▼

Figures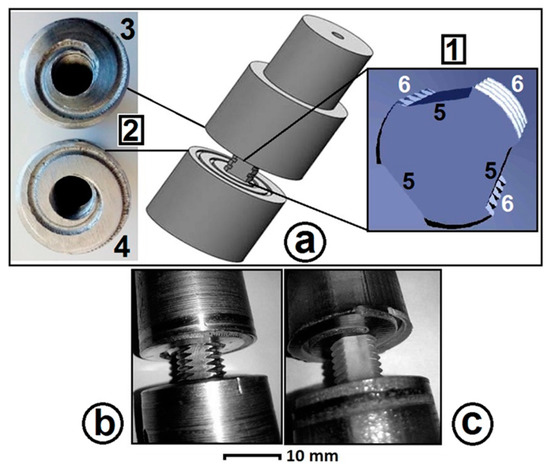 Figure 1
This is an open access article distributed under the
Creative Commons Attribution License
which permits unrestricted use, distribution, and reproduction in any medium, provided the original work is properly cited (CC BY 4.0).

Share & Cite This Article
MDPI and ACS Style
Tamadon, A.; Pons, D.J.; Sued, K.; Clucas, D. Formation Mechanisms for Entry and Exit Defects in Bobbin Friction Stir Welding. Metals 2018, 8, 33.
Note that from the first issue of 2016, MDPI journals use article numbers instead of page numbers. See further details here.
Related Articles
Comments
[Return to top]