Open Access This article is
freely available
re-usable
Article
Decrease in Hydrogen Embrittlement Susceptibility of 10B21 Screws by Bake Aging
1
Instrument Center, National Cheng Kung University, Tainan 70101, Taiwan
2
Department of Materials Science and Engineering, National Cheng Kung University, Tainan 70101, Taiwan
*
Author to whom correspondence should be addressed.
Academic Editor: Hugo F. Lopez
Received: 11 July 2016 / Accepted: 26 August 2016 / Published: 31 August 2016
Abstract
:
The effects of baking on the mechanical properties and fracture characteristics of low-carbon boron (10B21) steel screws were investigated. Fracture torque tests and hydrogen content analysis were performed on baked screws to evaluate hydrogen embrittlement (HE) susceptibility. The diffusible hydrogen content within 10B21 steel dominated the fracture behavior of the screws. The fracture torque of 10B21 screws baked for a long duration was affected by released hydrogen. Secondary ion mass spectroscopy (SIMS) result showed that hydrogen content decreased with increasing baking duration, and thus the HE susceptibility of 10B21 screws improved. Diffusible hydrogen promoted crack propagation in high-stress region. The HE of 10B21 screws can be prevented by long-duration baking.
Keywords:
low-carbon boron steel; hydrogen embrittlement; baking; secondary ion mass spectroscopy
1. Introduction
Hydrogen can be introduced into low-carbon steel screws during production processes such as acid pickling and electroplating. Screws are susceptible to hydrogen embrittlement (HE). HE has been observed in structural beams, vehicle axles and fasteners that would cause a serious damage for life and property [
1
,
2
]. Reducing HE susceptibility to prevent brittle fractures is an important issue.
Various methods have been proposed for preventing HE in screws, such as processing improvements [
3
], thermal treatments [
4
,
5
], and material modification [
6
]. In industry, quenching and tempering heat treatment is commonly used to prevent HE in low-carbon steel screws [
5
]. When quenched steel is heated below the austenite transformation temperature, martensite transforms into cementite and ferrite, enhancing steel toughness. The hydrogen atoms in a metal can be divided into diffusible hydrogen and non-diffusible hydrogen [
2
]. Non-diffusible hydrogen is usually located at interphase boundaries or in dislocations and is not easily removed. This type of hydrogen atom can form hydrogen traps that limit the movement of hydrogen atoms, enhancing HE resistance [
7
]. In contrast, diffusible hydrogen can freely move, and easily accumulates to form hydrogen molecules which damage the host material. Some reports have indicated that hydrogen atoms within a material can be released by long-duration baking, reducing HE susceptibility [
8
,
9
]. Hwang et al. reported that adding particular elements to low-carbon steel can enhance the hardenability of steel [
10
].
The present study uses low-carbon boron (10B21) steel screws to investigate the baking effects on the HE susceptibility. Tempering and baking treatments are used to serve as improvement plans for the HE of 10B21 screws. Secondary ion mass spectroscopy (SIMS) is used for detecting hydrogen within the material [
11
]. The advantage of SIMS is that hydrogen and the various isotopes of elements can be detected. However, the study for hydrogen detecting of high-strength low-carbon steel by SIMS has never been reported. The hydrogen concentrations in 10B21 screws are detected to investigate the relation between baking effect and HE susceptibility.
2. Materials and Methods
2.1. Material Preparation
Commercial 10B21 steel was used in the present study. The chemical composition of the steel is summarized in
Table 1
. The steel was extruded to form a wire rod (Φ = 5.5 mm) after spheroidizing annealing. Self-drilling screws were then formed via cold forging. The screws were austenitized at 950 °C for 30 min in an air furnace, and quenched in water. Then, the quenched screws were tempered at 260 °C for 30 min in a salt bath. The heat-treated screws were acid-pickled, and then electroplated with zinc (
Figure 1
a). The screws were then baked at 215 °C for various durations (0–16 h) in an oven to estimate HE susceptibility.
2.2. Twist-Off Strength and Hydrogen Embrittlement Testing
For the twist-off strength test, a torque spanner (KING TONY, Taichung, Taiwan) was sed as the testing tool. A high-carbon steel sleeve (
Figure 1
b) (Self-Made, Tainan, Taiwan) was used to ensure that the screws were maintained in a vertical orientation and simultaneously received a tensile stress when the screws were fractured. The screws with the high-carbon steel sleeves were fastened to a steel plate, indicating that the screw was received a torque force and tensile force in the meantime (
Figure 1
c). The torque force was increased with increments of 0.5 N·m until the screws fractured, and acquired the fracture torque (mechanical properties). To examine the effect of hydrogen on HE susceptibility of screws, HE testing was performed in accordance with ANSI/ASME B 18.6.4. Screws with pre-stress of 60% or 80% (16 or 22 N·m) of the maximum twist-off strength were fastened to a steel plate, and held for 24 h. After that, the screws were loosened and checked for HE. Finally, the twist-off strength testing was carried out on non-fractured screws.
The microstructures of the screw specimens were observed using optical microscopy (OLYMPUS, Tokyo, Japan). The microhardness profile was measured through different cross-section along the screws using a Rockwell-C hardness machine (MITUTOYO, Kanagawa, Japan). To investigate the effects of baking on dehydrogenation, the hydrogen content in the screws was measured with SIMS using a CAMECA IMS-6f analyzer (CAMECA, Genevilliers, France) with a Cs+ primary beam. The liquid nitrogen was used in sample chamber to minimize the hydrogen background. After twist-off strength testing, the fracture surfaces of the screws were examined using high-resolution scanning electron microscopy (HR-SEM) (HITACHI, Tokyo, Japan).
4. Conclusions
This study investigated the effects of heat treatment on the HE susceptibility of 10B21 screws. After quenching and tempering treatment, 10B21 screws maintained their high hardness, and thus had high HE susceptibility. Baking treatment promoted the effusion of hydrogen within the material, which decreased the fracture torque of the 10B21 screws. When a continuous pre-stress was applied to the 10B21 screws, hydrogen-induced brittle fracture was the most serious for unbaked screws. Excess hydrogen caused the screws to lose the plastic deformation. For baked screws, the diffusible hydrogen was released, decreasing HE susceptibility. SIMS results confirmed that hydrogen concentration in the screw material decreased after baking treatment. 10B21 screws baked for a sufficient duration had a ductile fracture surface and low HE susceptibility.
Acknowledgments
The authors are grateful to Ministry of Science and Technology (MOST) Instrument Center at National Cheng Kung University (NCKU) and MOST, Taiwan for financially supporting this study under Grant No. MOST 104-2221-E-006-027.
Author Contributions
Fei-Yi Hung and Truan-Sheng Lui conceived and designed the experiments; Chien-Hao Tseng performed the experiments; Fei-Yi Hung, Truan-Sheng Lui and Chien-Hao Tseng analyzed the data; Fei-Yi Hung, Truan-Sheng Lui and Kuan-Jen Chen contributed reagents/materials/analysis tools; Kuan-Jen Chen wrote the paper.
Conflicts of Interest
The authors declare no conflict of interest.
Abbreviations
The following abbreviations are used in this manuscript:
| | |
| --- | --- |
| 10B21 | low-carbon boron steel |
| HE | hydrogen embrittlement |
| SIMS | secondary ion mass spectroscopy |
| OM | optical microscope |
| HR-SEM | high-resolution scanning electron microscopy |
Figure 1. Schematic diagram of (a) self-drilling screw, (b) sleeve, and (c) twist-off strength and HE testing.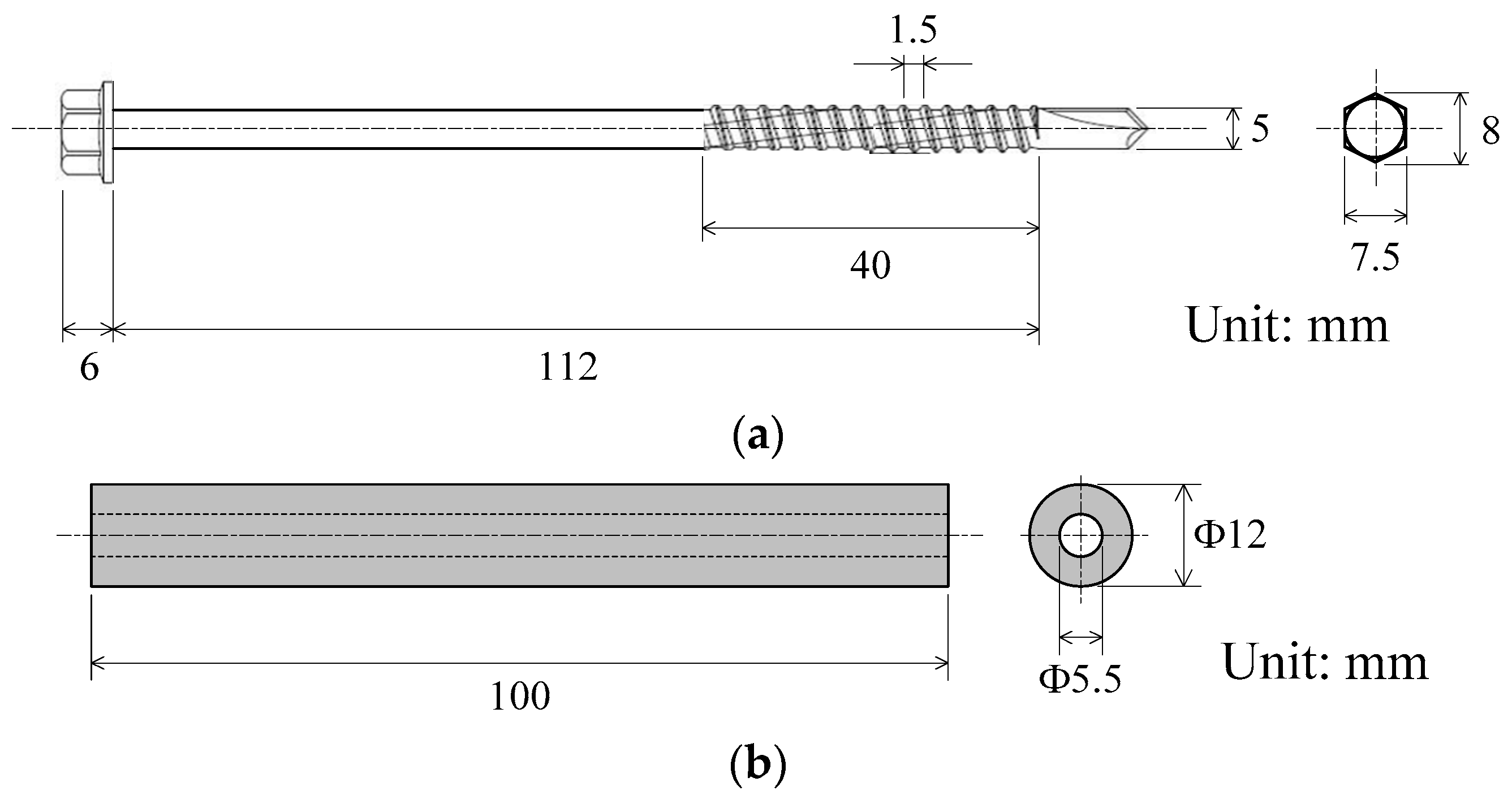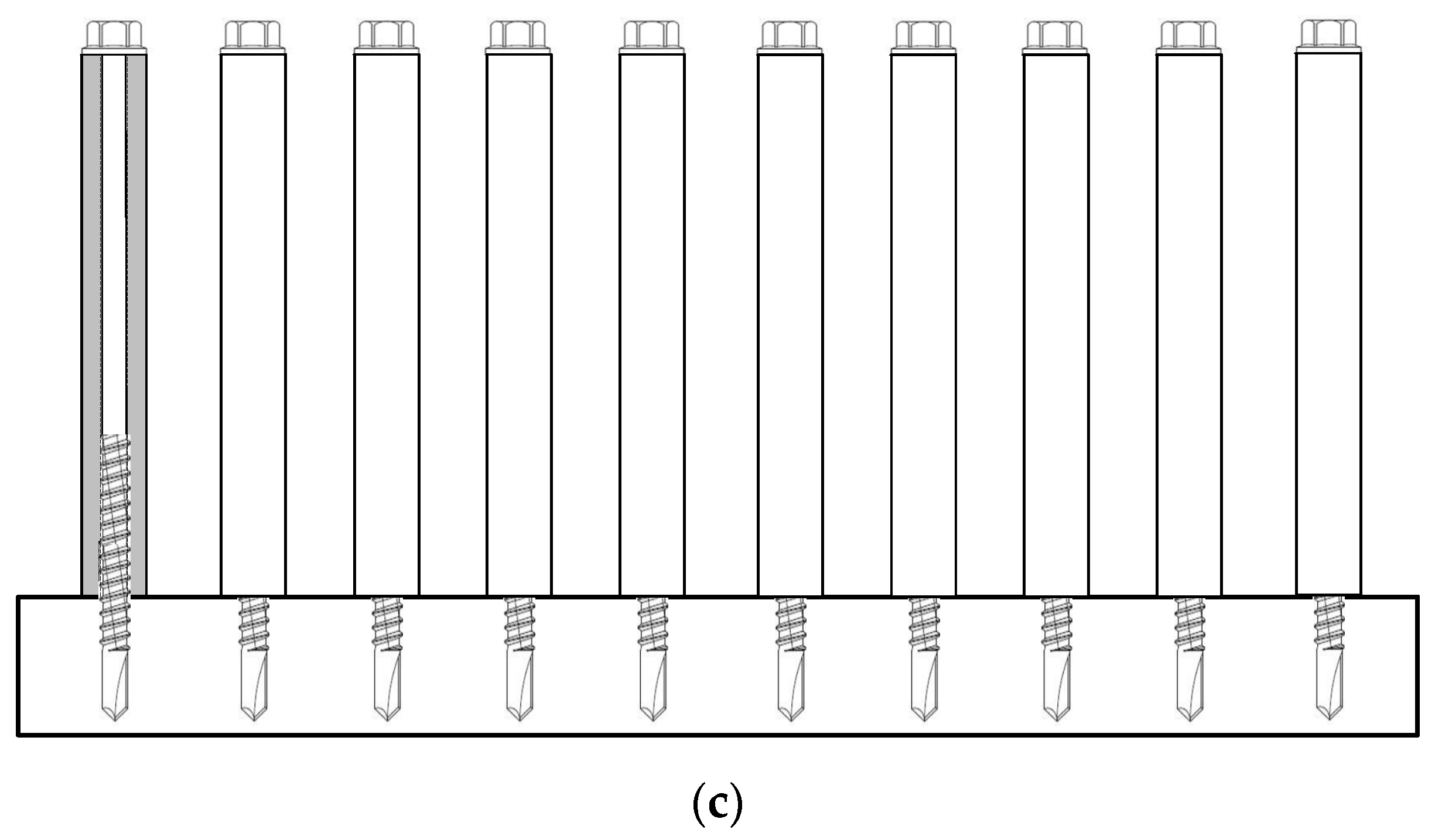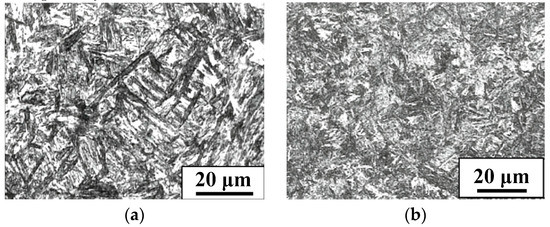 Figure 2. Microstructure metallograph of screw specimen after (a) quenching and (b) quenching and tempering.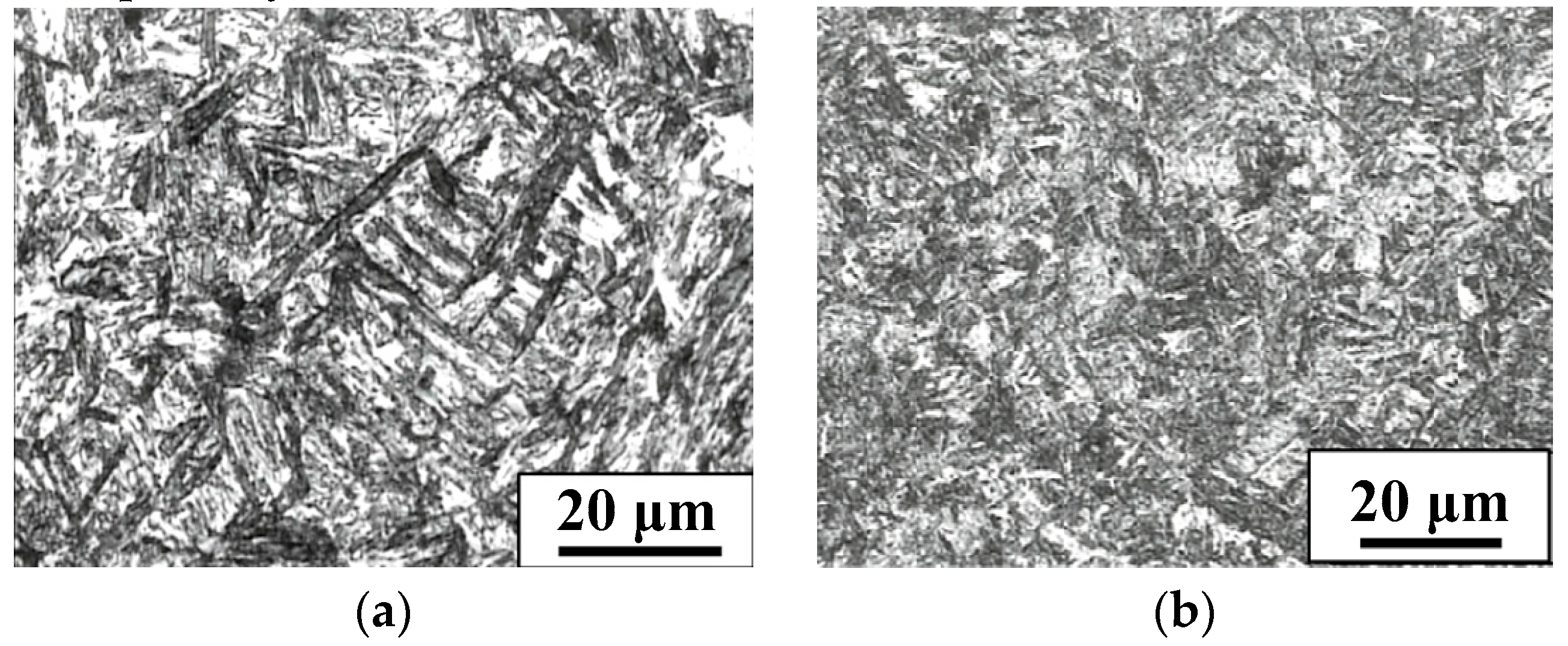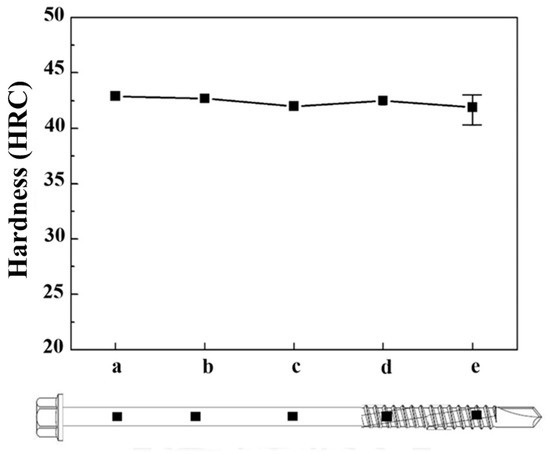 Figure 3. Microhardness profile of 10B21 screw (points at 15-mm intervals) (a–e indicated different cross-section positions along the screw).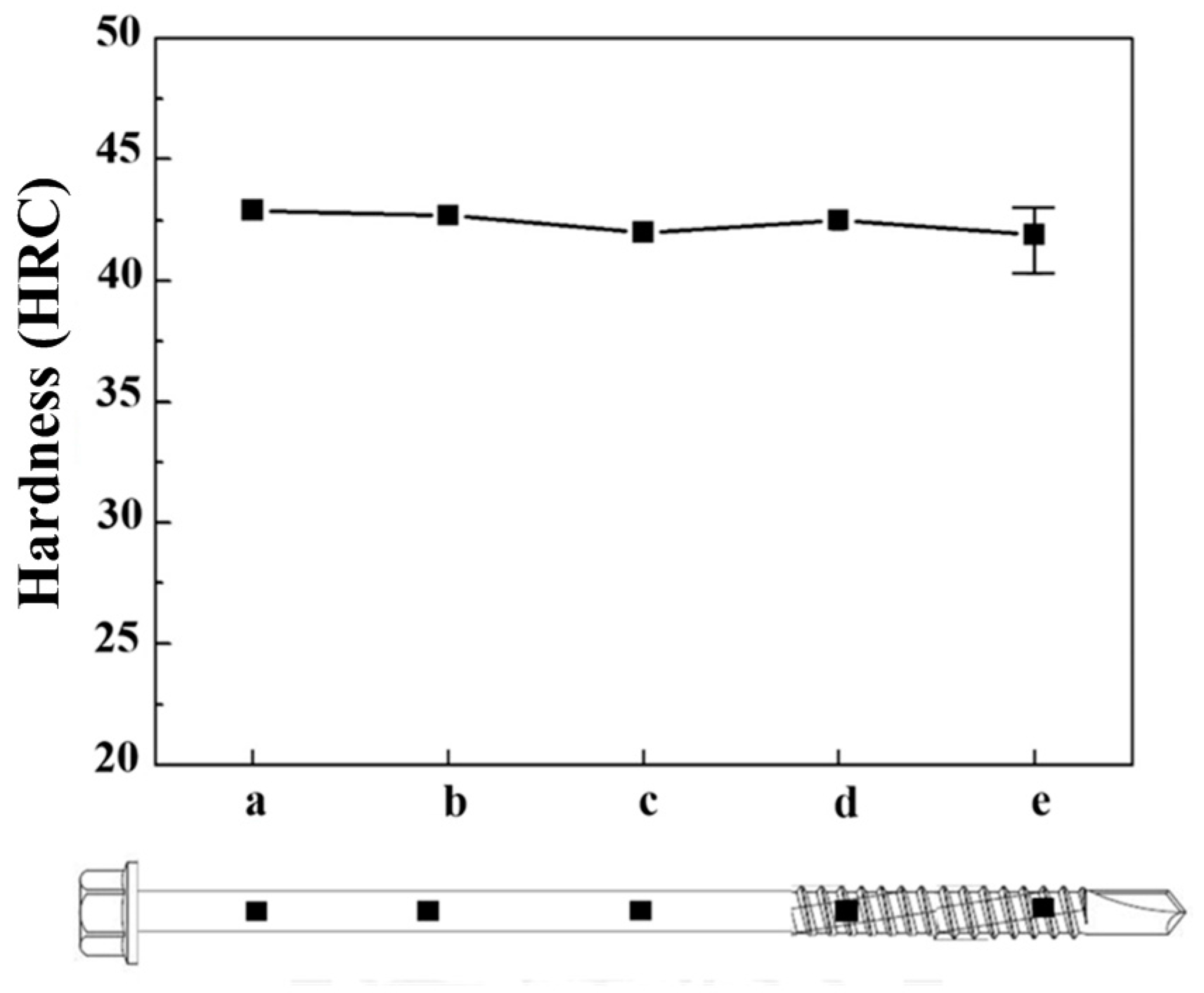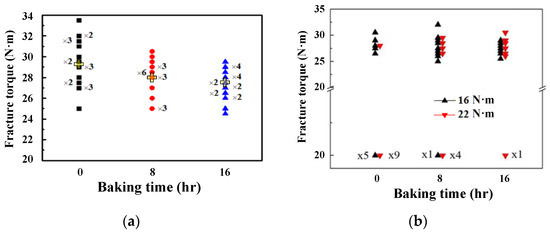 Figure 4. (a) Twist-off strength (cross symbol: average fracture torque; ×2: 2 screws; ×3: 3 screws, the rest by analogy) and (b) HE testing results of 10B21 screws baked for various durations (×5: 2 screws; ×9: 9 brittle fracture screws, the rest by analogy).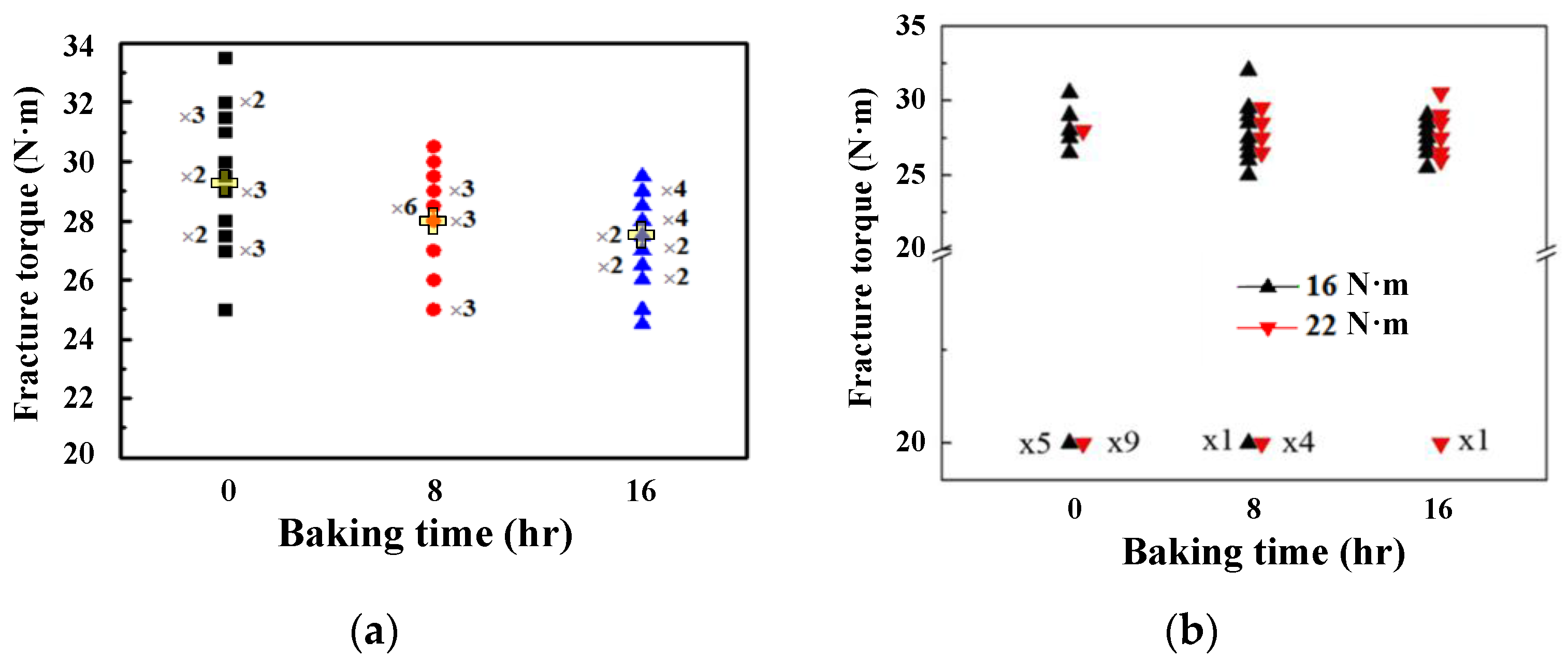 Figure 5. A depth profile of Hydrogen content in 10B21 steel after baking at 215 °C for different durations.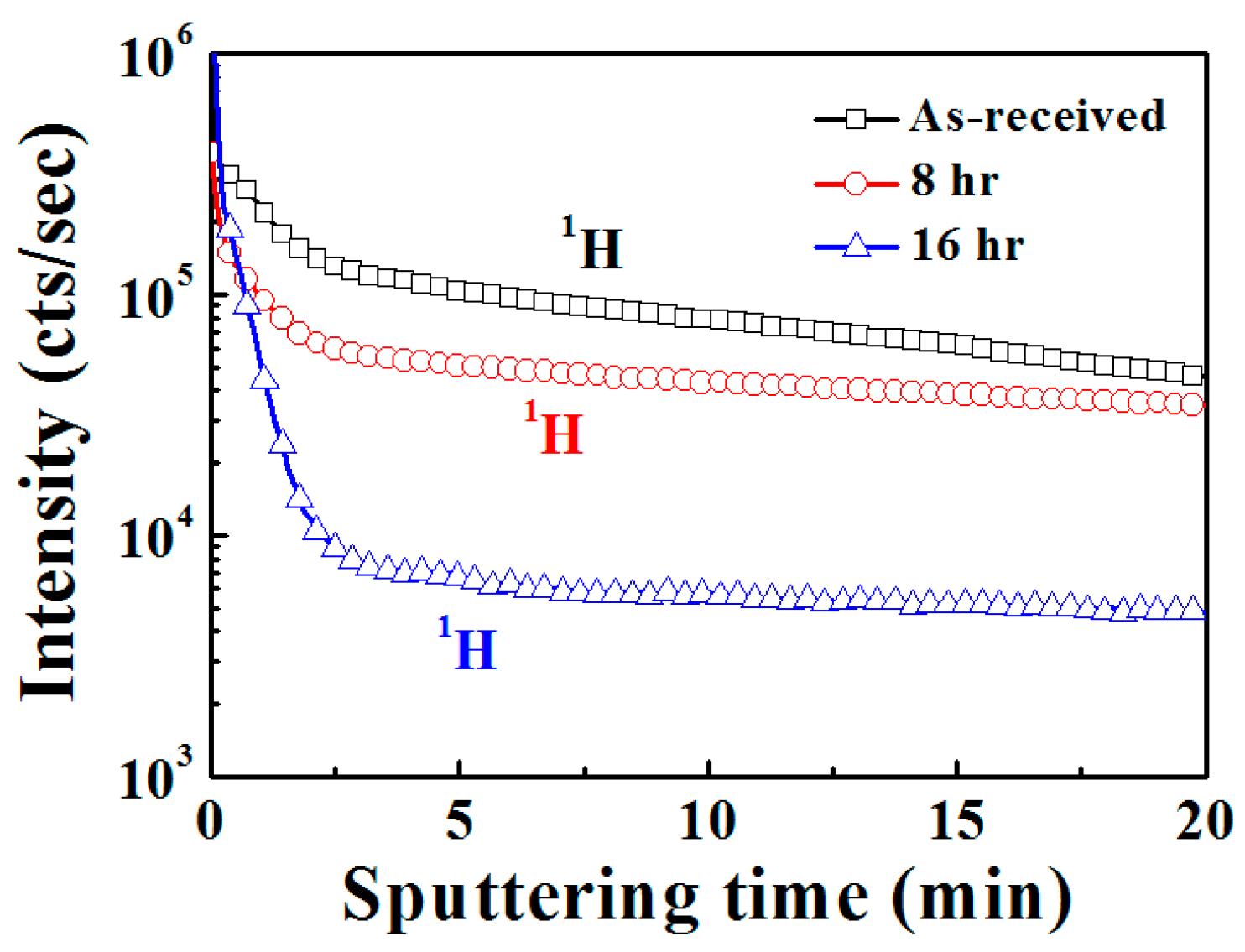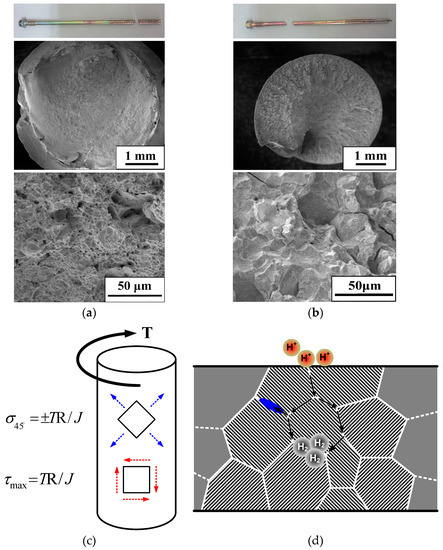 Figure 6. Macrostructure characteristics and fracture surfaces of (a) ductile screw and (b) brittle screw; (c) Force diagram for screw; (d) Diagram of HE mechanism.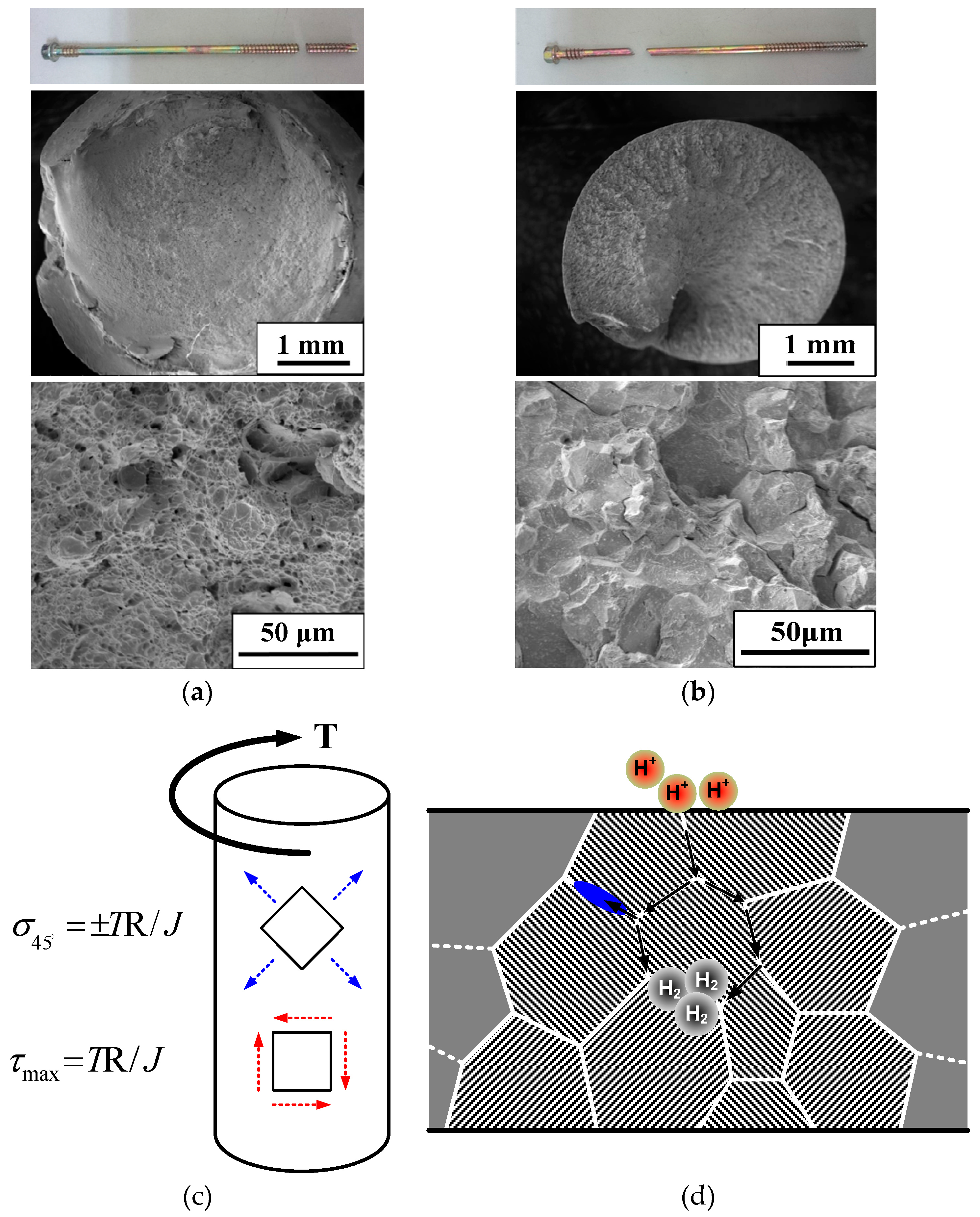 Table 1. Chemical composition of 10B21 steel (wt. %).

| Fe | C | Mn | P | S | Si | Al | B |
| --- | --- | --- | --- | --- | --- | --- | --- |
| Bal. | 0.18 | 0.78 | 0.015 | 0.005 | 0.06 | 0.044 | 0.002 |
© 2016 by the authors; licensee MDPI, Basel, Switzerland. This article is an open access article distributed under the terms and conditions of the Creative Commons Attribution (CC-BY) license (http://creativecommons.org/licenses/by/4.0/).