Extreme Glacial Legacies: A Synthesis of the Antarctic Springtail Phylogeographic Record
1
Max Planck Institute for Developmental Biology, Department for Evolutionary Biology, Spemannstr. 37-39/IV, Tübingen, D-72076, Germany
2
South Australian Museum, and School of Earth and Environmental Sciences, University of Adelaide, SA 5000, Adelaide, Australia
3
Centre for Biodiversity and Ecology Research, University of Waikato, Hamilton, New Zealand
4
Department of Evolutionary Biology, University of Siena, via A. Moro 2, 53100, Siena, Italy
*
Author to whom correspondence should be addressed.
Received: 23 December 2010 / Revised: 15 February 2011 / Accepted: 2 April 2011 / Published: 6 April 2011
Abstract
We review current phylogeographic knowledge from across the Antarctic terrestrial landscape with a focus on springtail taxa. We describe consistent patterns of high genetic diversity and structure among populations which have persisted in glacial refugia across Antarctica over both short (10 Mya) timescales. Despite a general concordance of results among species, we explain why location is important in determining population genetic patterns within bioregions. We complete our review by drawing attention to the main limitations in the field of Antarctic phylogeography, namely that the scope of geographic focus is often lacking within studies, and that large gaps remain in our phylogeographic knowledge for most terrestrial groups.
View Full-Text
►

▼

Figures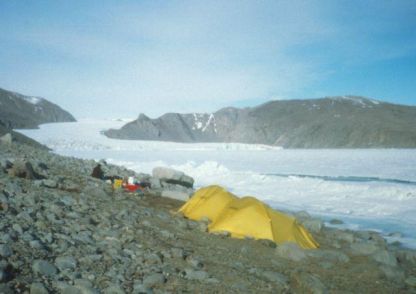 Graphical abstract

Share & Cite This Article
MDPI and ACS Style
McGaughran, A.; Stevens, M.I.; Hogg, I.D.; Carapelli, A. Extreme Glacial Legacies: A Synthesis of the Antarctic Springtail Phylogeographic Record. Insects 2011, 2, 62-82.
Related Articles
Comments
[Return to top]