What RNA World? Why a Peptide/RNA Partnership Merits Renewed Experimental Attention
Department of Biochemistry and Biophysics, University of North Carolina at Chapel Hill, Chapel Hill, NC 27599-7260, USA
Academic Editor: Niles Lehman
Received: 24 November 2014 / Accepted: 12 January 2015 / Published: 23 January 2015
Abstract
We review arguments that biology emerged from a reciprocal partnership in which small ancestral oligopeptides and oligonucleotides initially both contributed rudimentary information coding and catalytic rate accelerations, and that the superior information-bearing qualities of RNA and the superior catalytic potential of proteins emerged from such complexes only with the gradual invention of the genetic code. A coherent structural basis for that scenario was articulated nearly a decade before the demonstration of catalytic RNA. Parallel hierarchical catalytic repertoires for increasingly highly conserved sequences from the two synthetase classes now increase the likelihood that they arose as translation products from opposite strands of a single gene. Sense/antisense coding affords a new bioinformatic metric for phylogenetic relationships much more distant than can be reconstructed from multiple sequence alignments of a single superfamily. Evidence for distinct coding properties in tRNA acceptor stems and anticodons, and experimental demonstration that the two synthetase family ATP binding sites can indeed be coded by opposite strands of the same gene supplement these biochemical and bioinformatic data, establishing a solid basis for key intermediates on a path from simple, stereochemically coded, reciprocally catalytic peptide/RNA complexes through the earliest peptide catalysts to contemporary aminoacyl-tRNA synthetases. That scenario documents a path to increasing complexity that obviates the need for a single polymer to act both catalytically and as an informational molecule.
View Full-Text
►

▼

Figures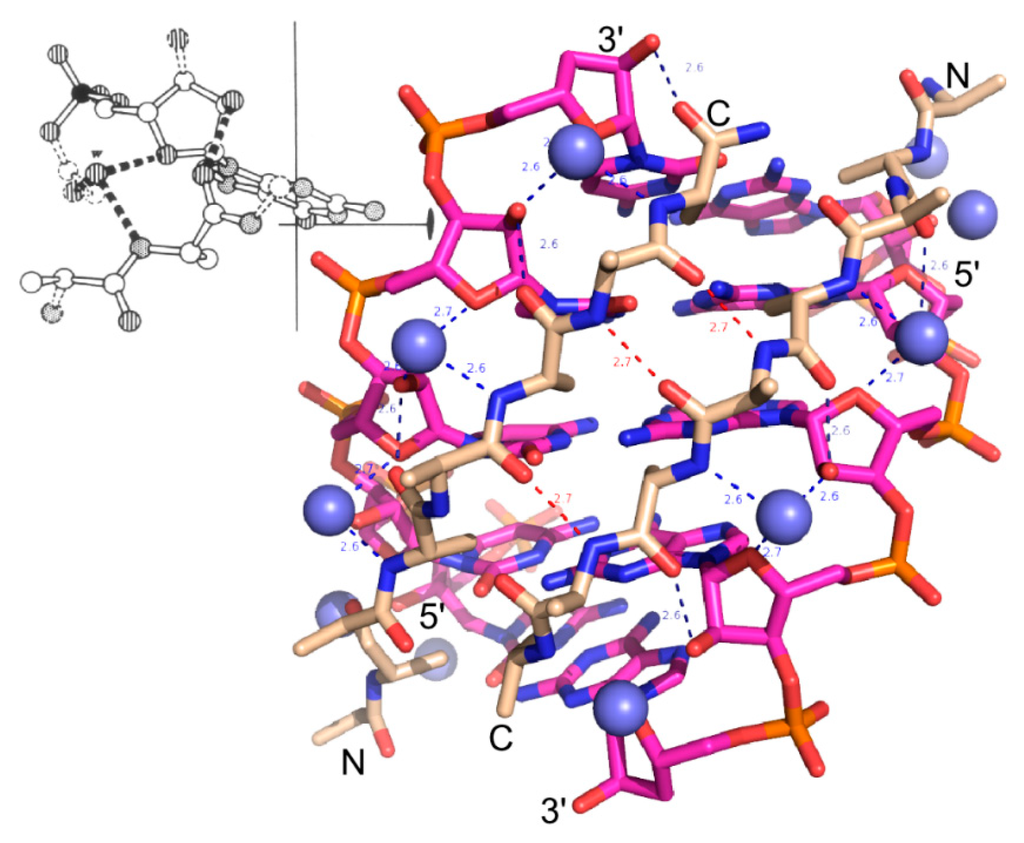 Figure 1
This is an open access article distributed under the
Creative Commons Attribution License
which permits unrestricted use, distribution, and reproduction in any medium, provided the original work is properly cited (CC BY 4.0).

Share & Cite This Article
MDPI and ACS Style
Carter, C.W., Jr. What RNA World? Why a Peptide/RNA Partnership Merits Renewed Experimental Attention. Life 2015, 5, 294-320.
Related Articles
Comments
[Return to top]