Open Access This article is
freely available
re-usable
Article
Periodically Forced Nonlinear Oscillatory Acoustic Vacuum
1
Mathematical Institute of Slovak Academy of Sciences, Štefánikova 49, 814 73 Bratislava, Slovakia
2
Department of Mechanical Engineering, Faculty of Engineering, Aristotle University of Thessaloniki, 54124 Thessaloniki, Greece
3
Department of Mathematical Analysis and Numerical Mathematics, Comenius University in Bratislava, Mlynská dolina, 842 48 Bratislava, Slovakia
4
Department of Mechanical Science and Engineering, University of Illinois at Urbana-Champaign, Urbana, IL 61801, USA
*
Author to whom correspondence should be addressed.
Received: 31 July 2018 / Accepted: 19 September 2018 / Published: 22 September 2018
Abstract
:
In this work, we study the in-plane oscillations of a finite lattice of particles coupled by linear springs under distributed harmonic excitation. Melnikov-type analysis is applied for the persistence of periodic oscillations of a reduced system.
Keywords:
nonlinear oscillatory acoustic vacuum; periodic oscillations; Melnikov function; symmetry
Author Contributions
The authors contributed equally to this work.
Funding
M.A. is supported by the National Scholarship Programme of the Slovak Republic for the Support of Mobility of Students, Ph.D. Students, University Teachers, Researchers and Artists. M.F. and M.P. are supported by the Slovak Research and Development Agency (Grant Number APVV-14-0378) and the Slovak Grant Agency VEGA(Grant Numbers 2/0153/16 and 1/0078/17).
Conflicts of Interest
The authors declare no conflict of interest.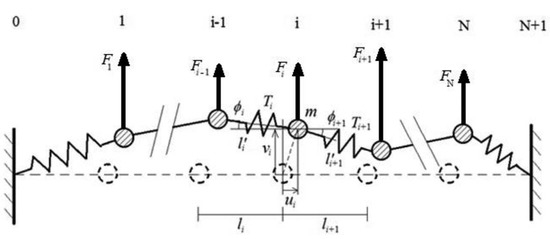 Figure 1.
Forced and damped lattice oscillating in the plane (see [
2
]).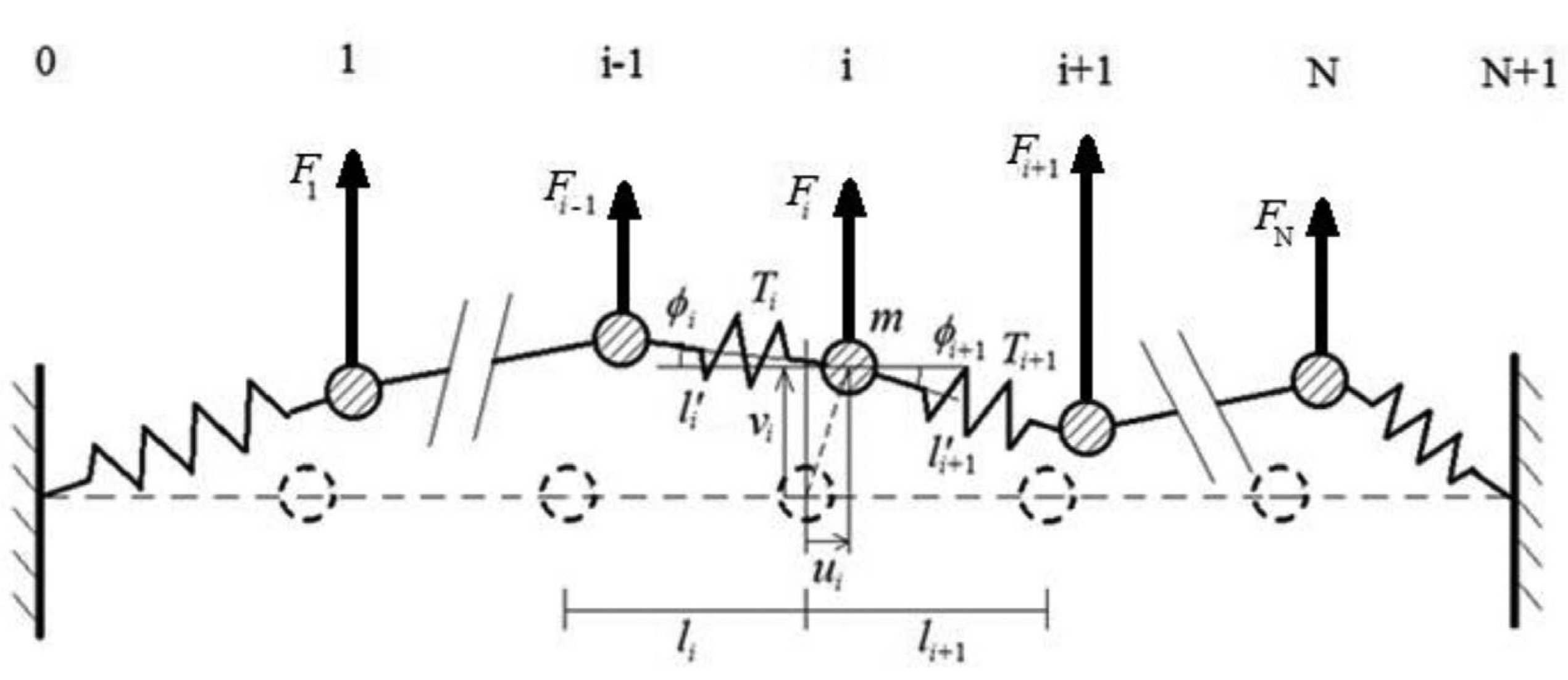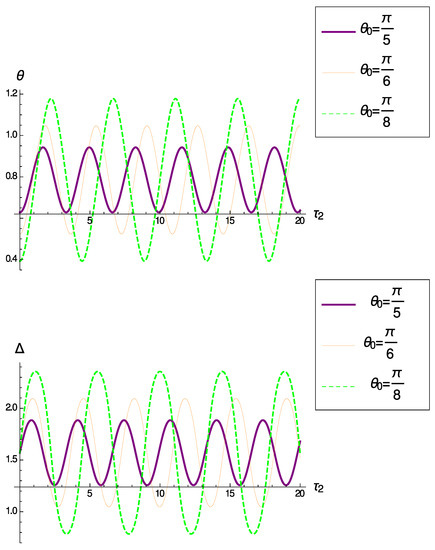 Figure 2. Top panel: Graph for for different initial values of . Bottom panel: Graph for for different initial values of .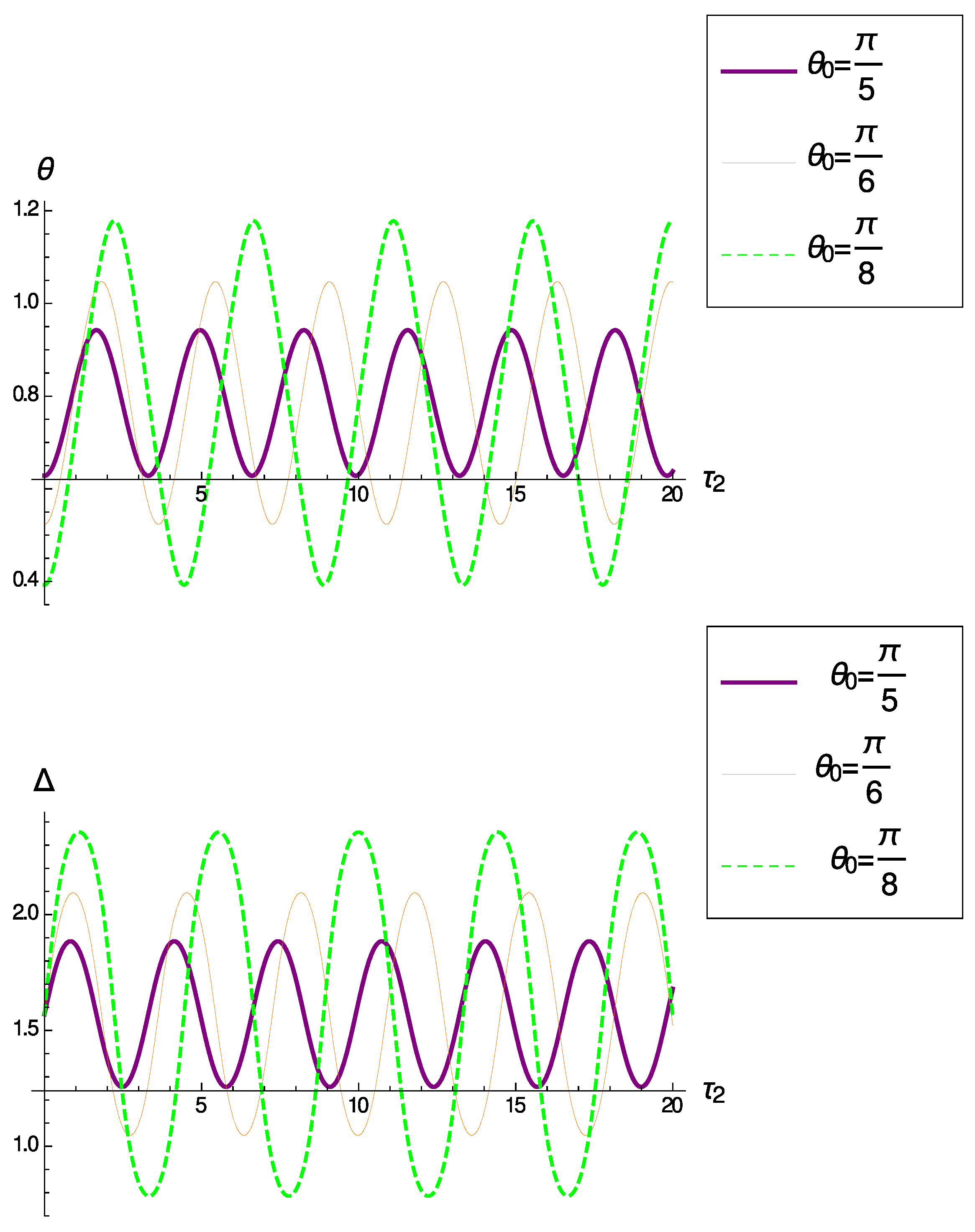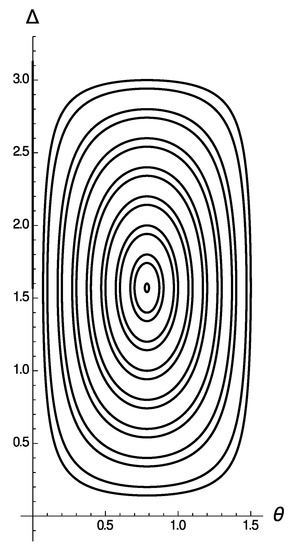 Figure 3.
Orbits in the phase portrait of (
10
), where .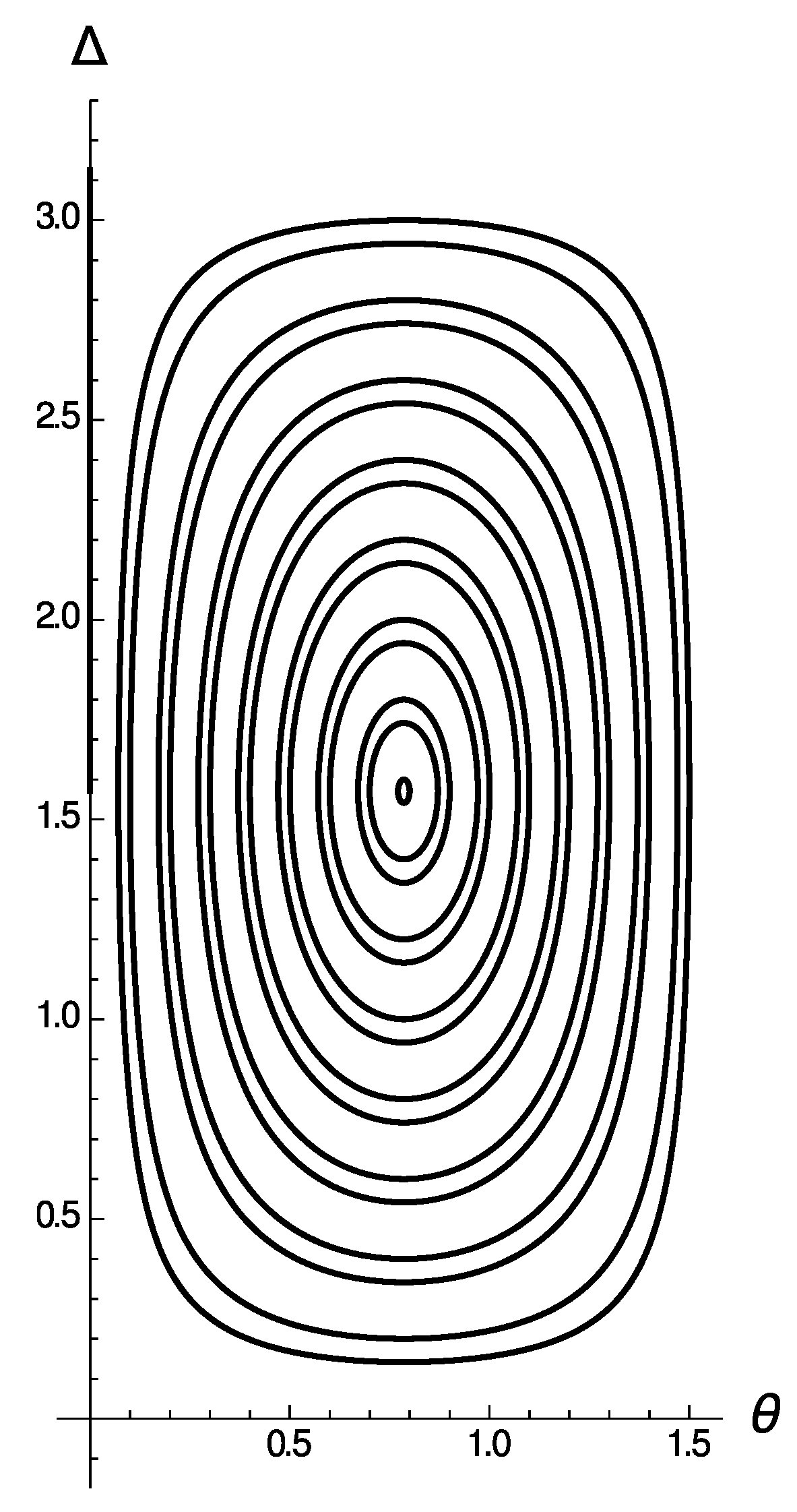 © 2018 by the authors. Licensee MDPI, Basel, Switzerland. This article is an open access article distributed under the terms and conditions of the Creative Commons Attribution (CC BY) license (http://creativecommons.org/licenses/by/4.0/).