Open Access This article is
freely available
re-usable
Article
Fuzzy Solution to the Unconfined Aquifer Problem
1
Department of Rural and Surveying Engineering, Aristotle University of Thessaloniki, 54124 Thessaloniki, Greece
2
Department of Mathematics Kuwait University, Khaldiya Campus, Safat 13060, Kuwait
3
School of Engineering, Democritus University of Thrace, 67100 Xanthi, Greece
*
Author to whom correspondence should be addressed.
Received: 15 November 2018 / Accepted: 21 December 2018 / Published: 29 December 2018
Abstract
:
In this article, the solution to the fuzzy second order unsteady partial differential equation (Boussinesq equation) is examined, for the case of an aquifer recharging from a lake. In the examined problem, there is a sudden rise and subsequent stabilization of the lake's water level, thus the aquifer is recharging from the lake. The aquifer boundary conditions are fuzzy and create ambiguities to the solution of the problem. Since the aforementioned problem concerns differential equations, the generalized Hukuhara (gH) derivative was used for total derivatives, as well as the extension of this theory concerning partial derivatives. The case studies proved to follow the generalized Hukuhara (gH) derivative conditions and they offer a unique solution. The development of the aquifer water profile was examined, as well as the calculation of the recharging fuzzy water movement profiles, velocity, and volume, and the results were depicted in diagrams. According to presented results, the hydraulic engineer, being specialist in irrigation projects or in water management, could estimate the appropriate water volume quantity with an uncertainty level, given by the α-cuts.
Keywords:
fuzzy partial differential equation; fuzzy water profiles; gH-derivative; fuzzy volume
Author Contributions
C.T. conceived the whole idea and gave the solution of the (1,1) system and (1,2) systems; K.P. gave the solution of (2,2) system; C.E. gave the solution of (2,1) system; B.P. revised the paper.
Conflicts of Interest
The authors declare no conflict of interest.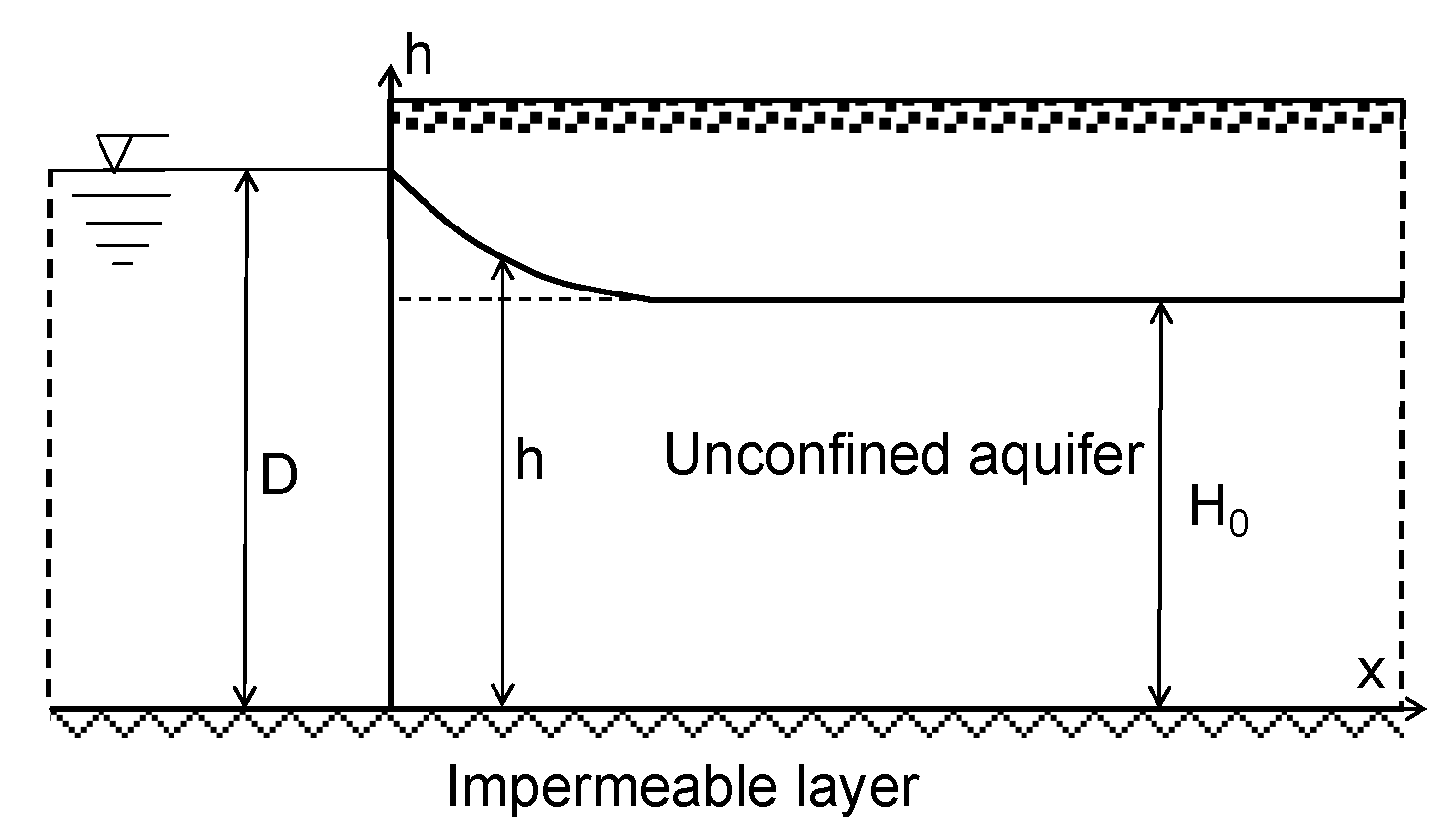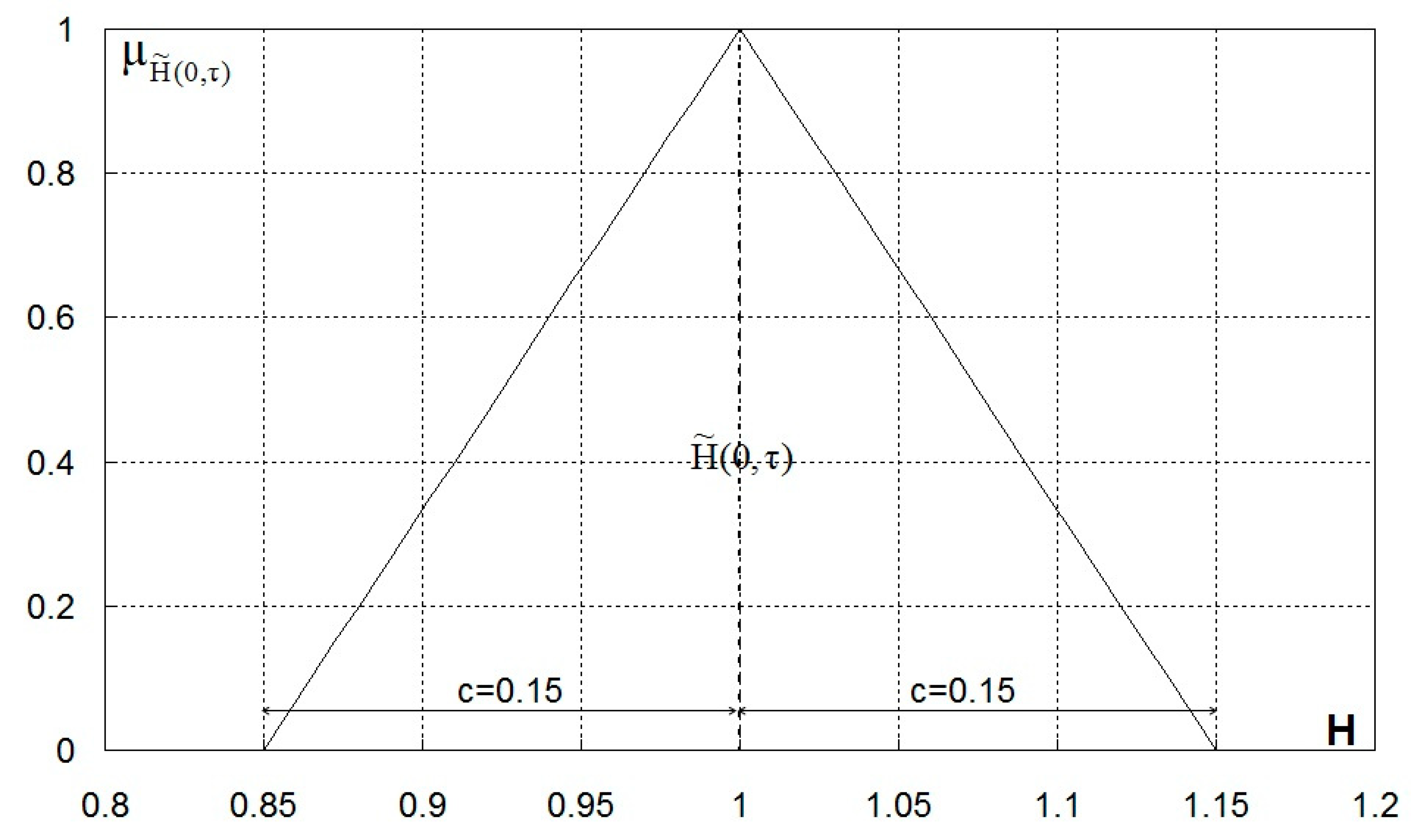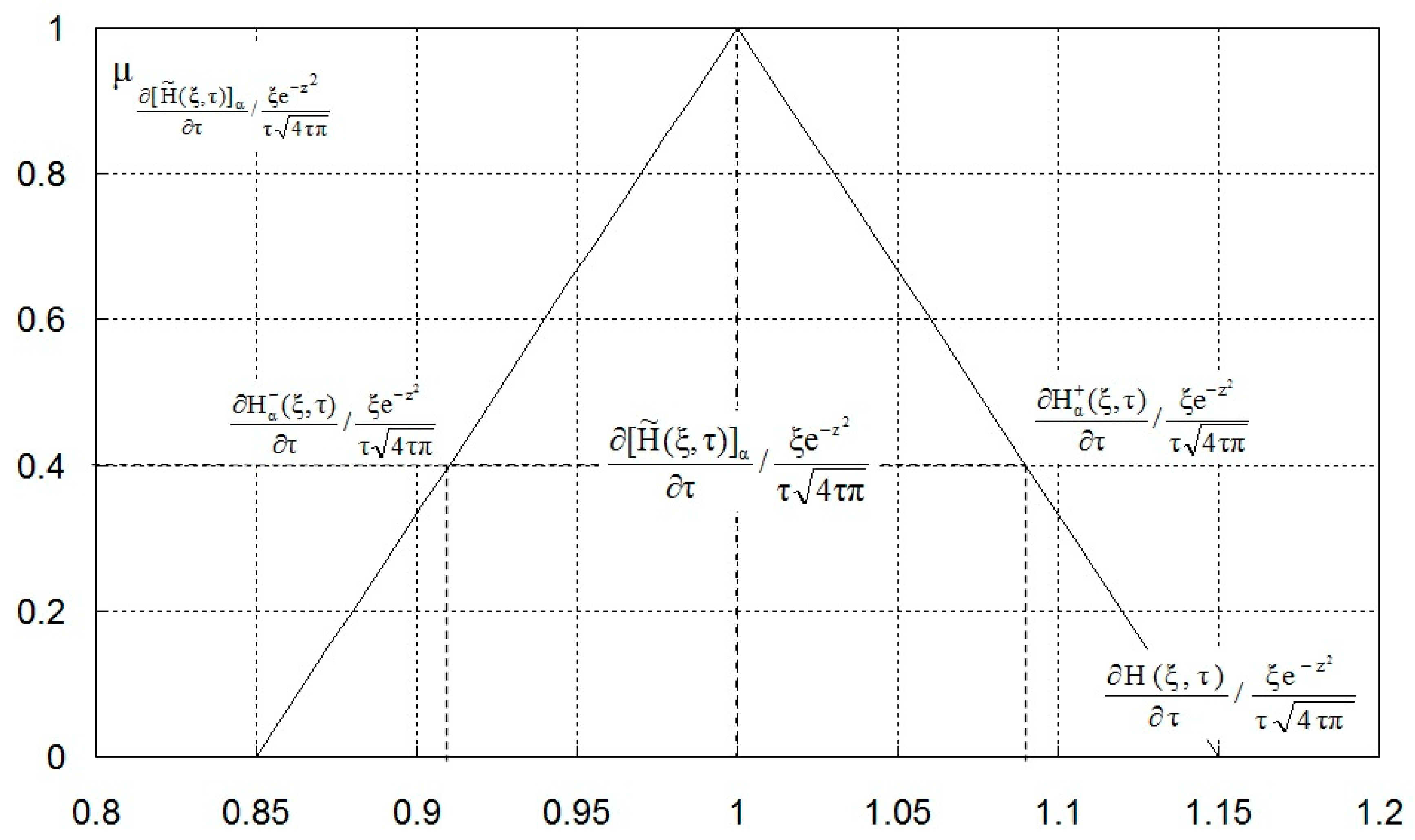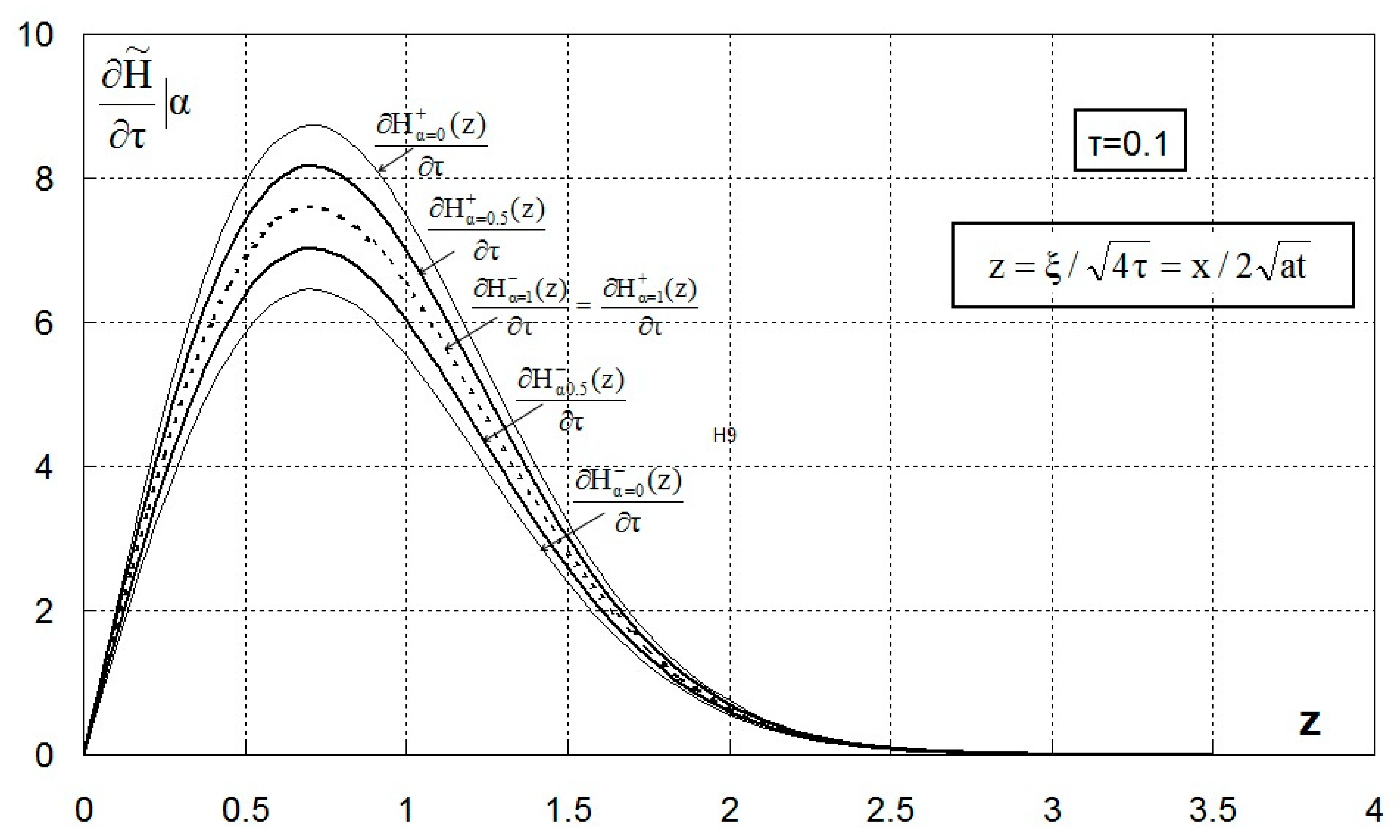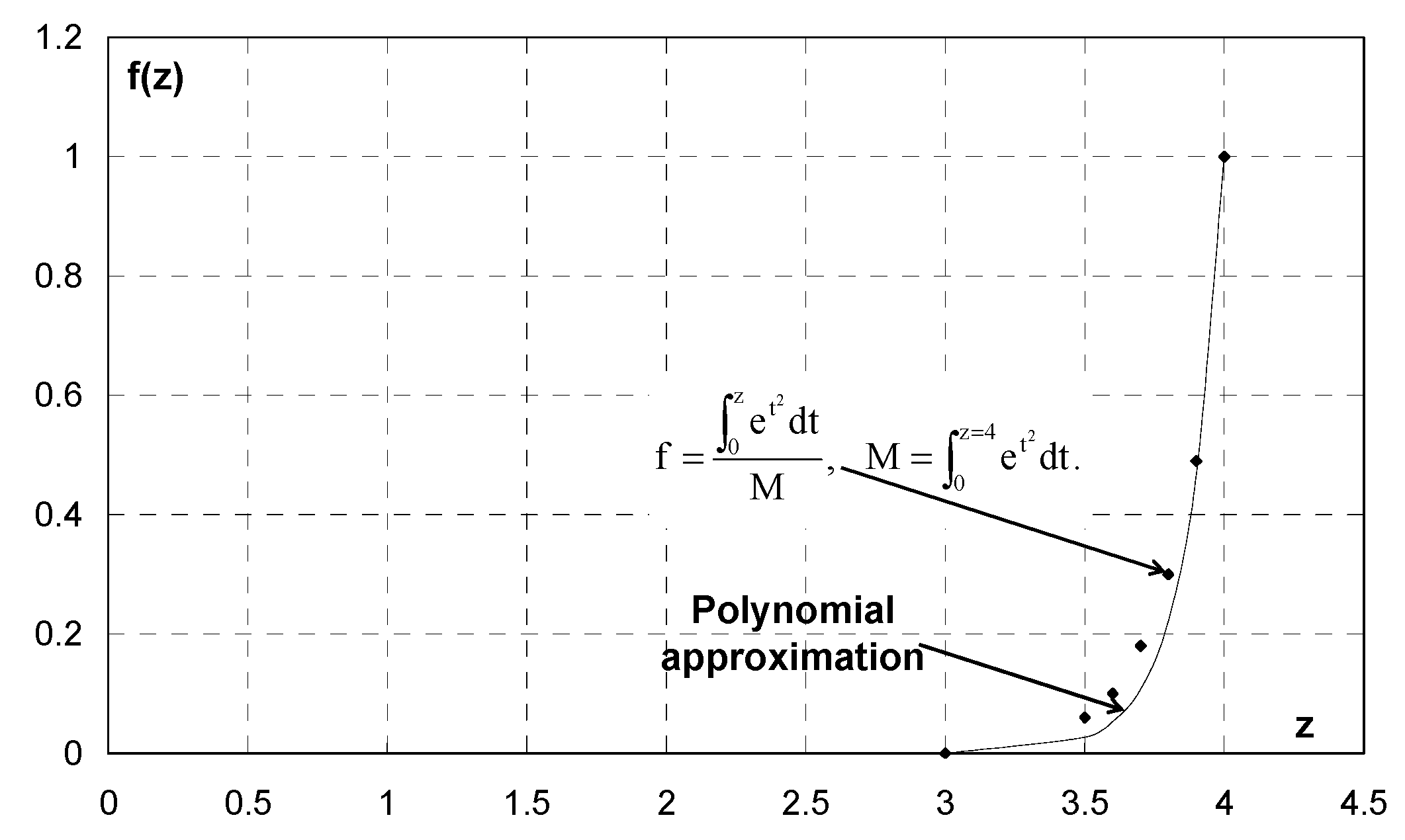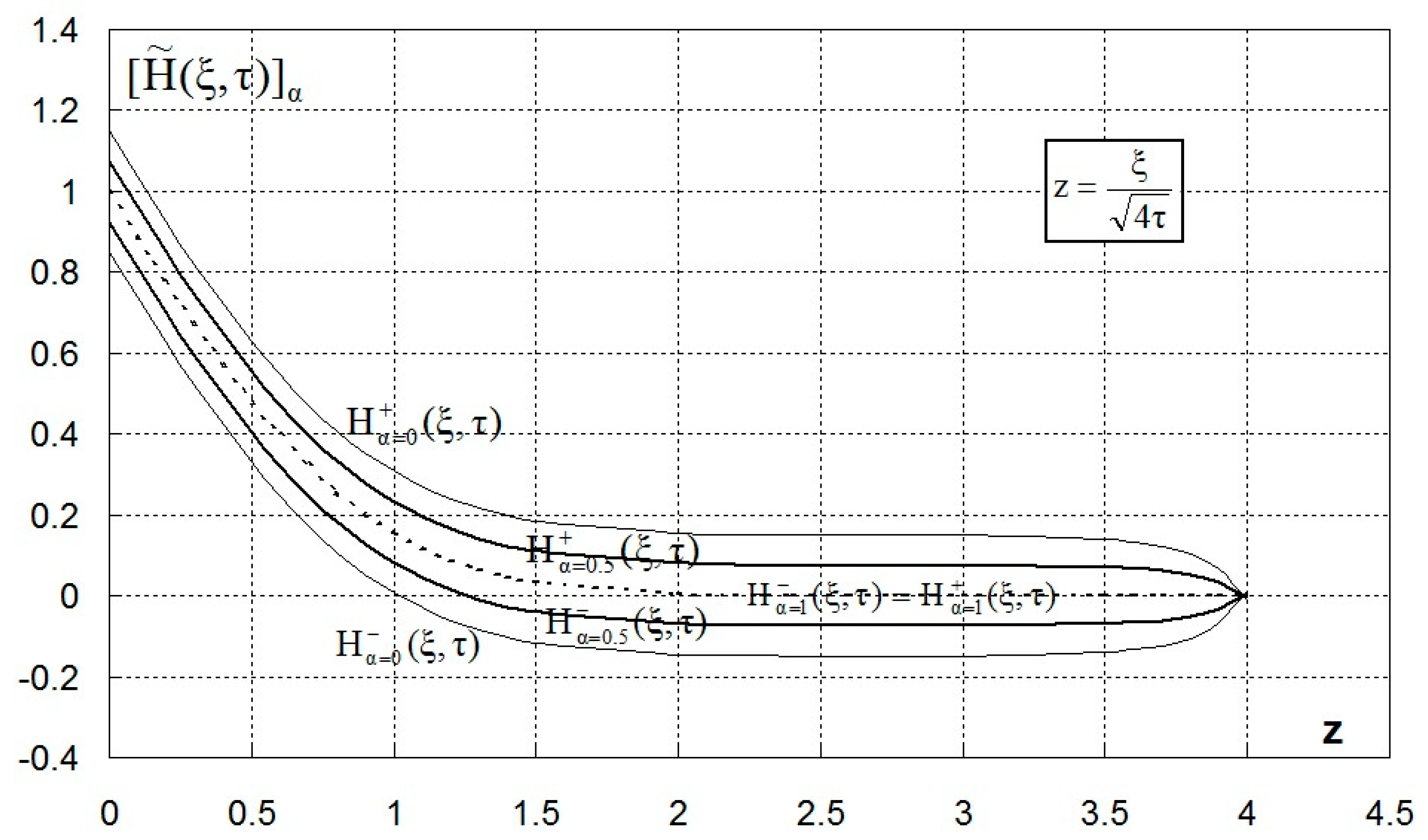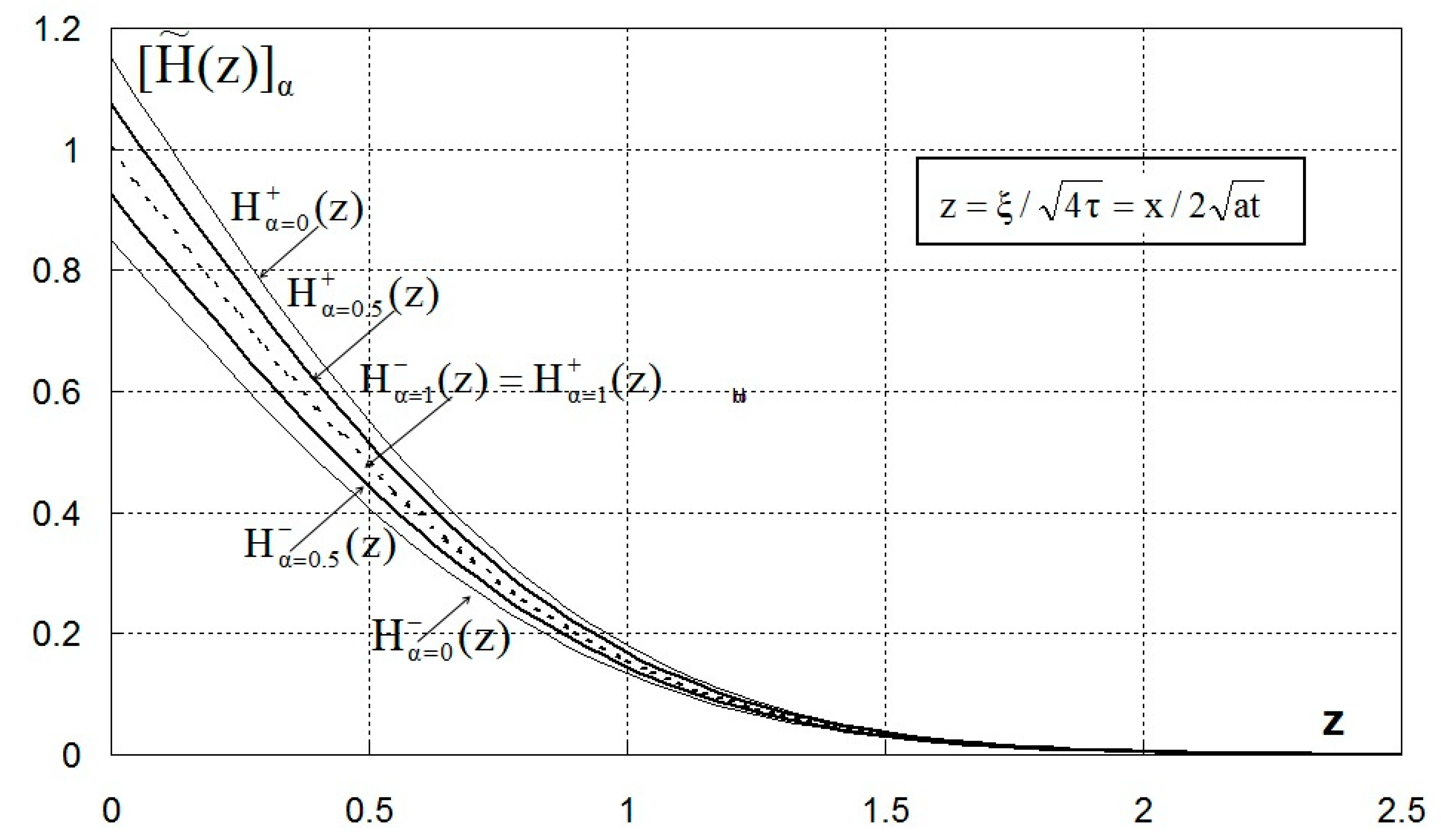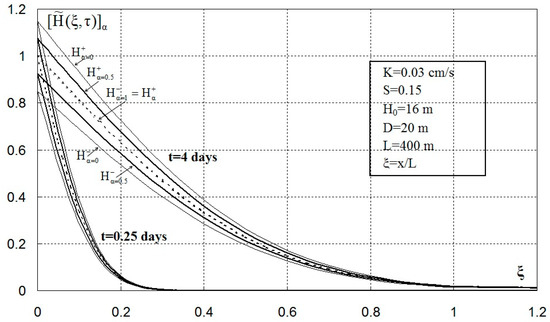 Figure 8. Dimensionless depth profiles as a function of ξ, for times t = 0.25 d and 4 d and for α = 0, 0.5, and 1.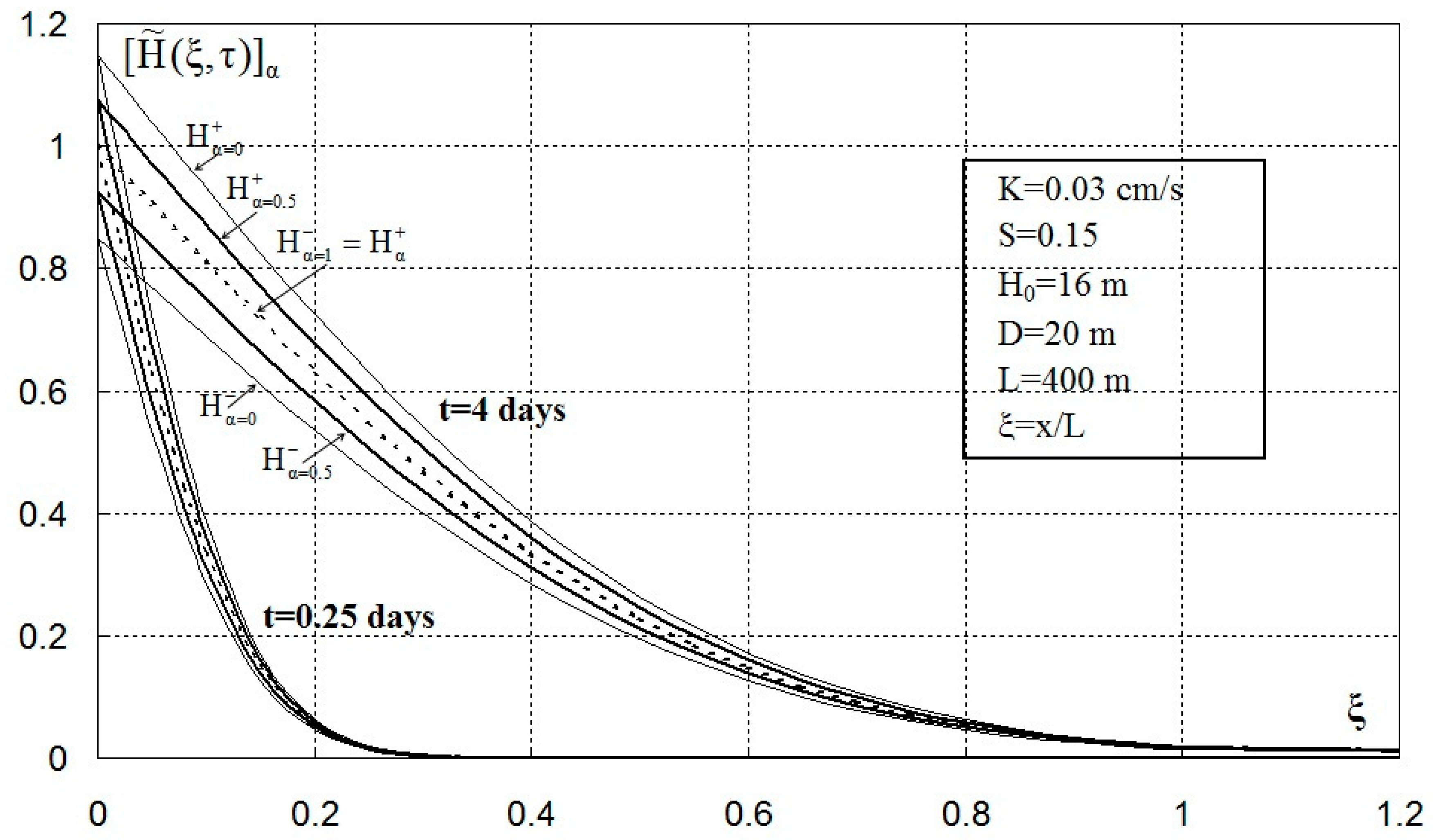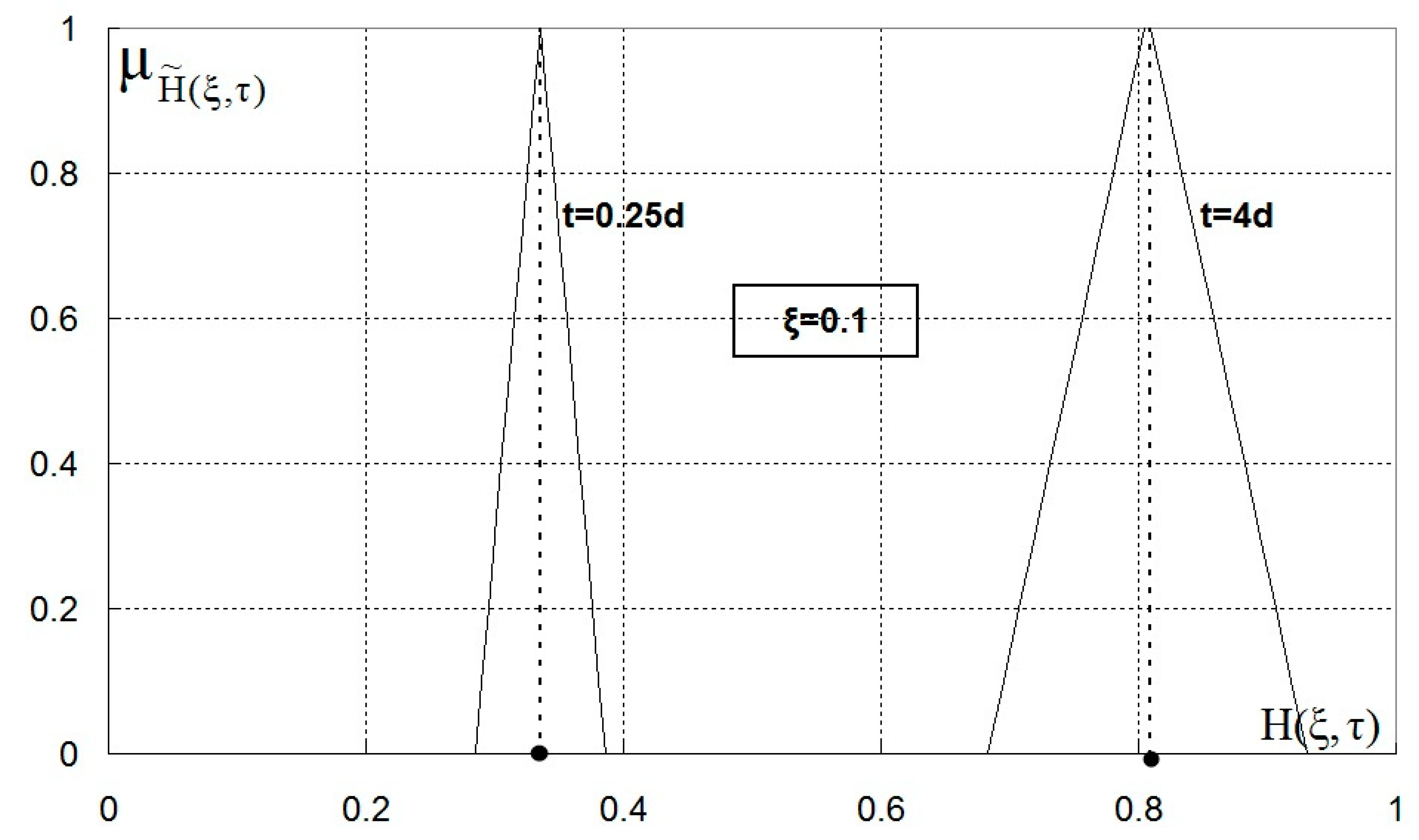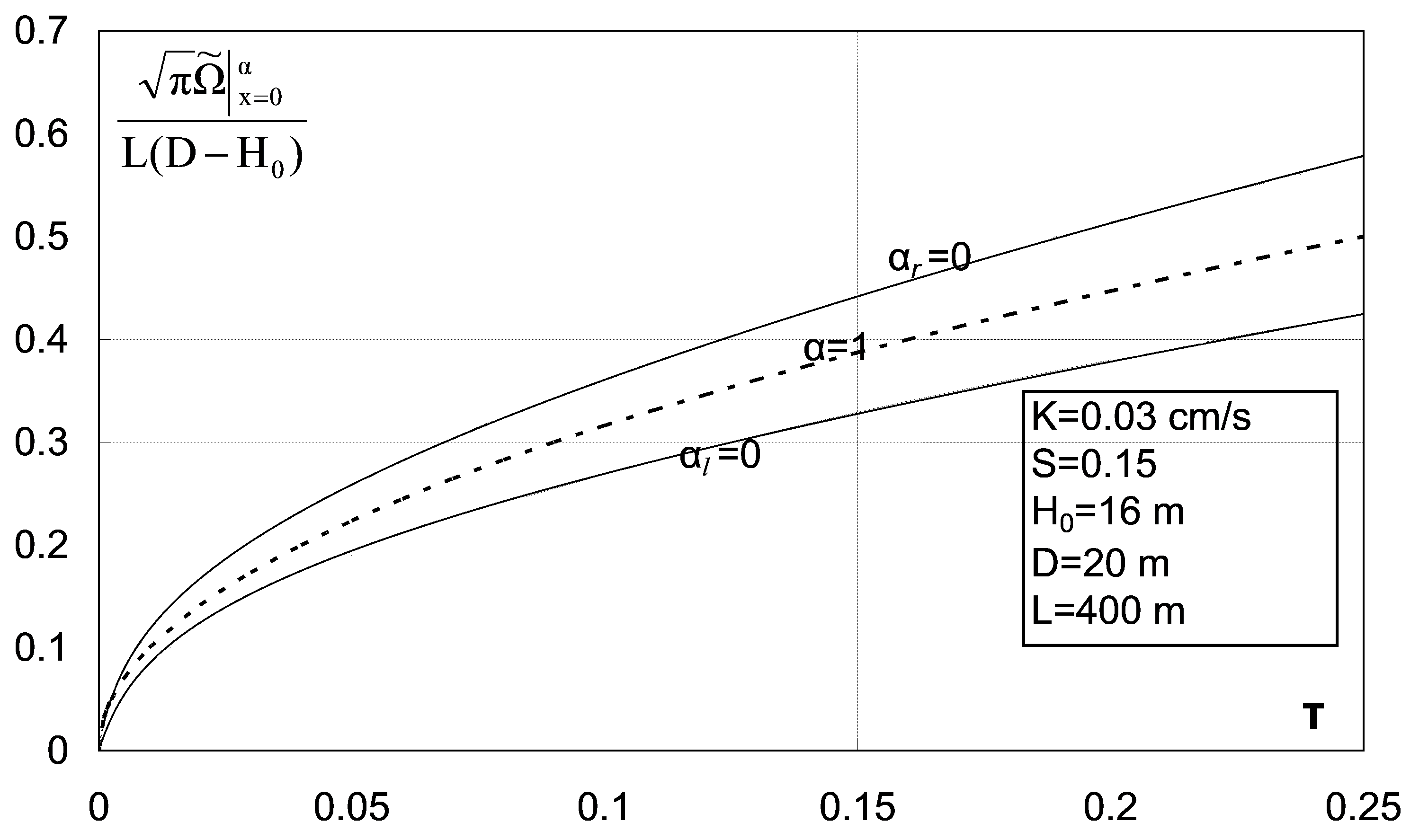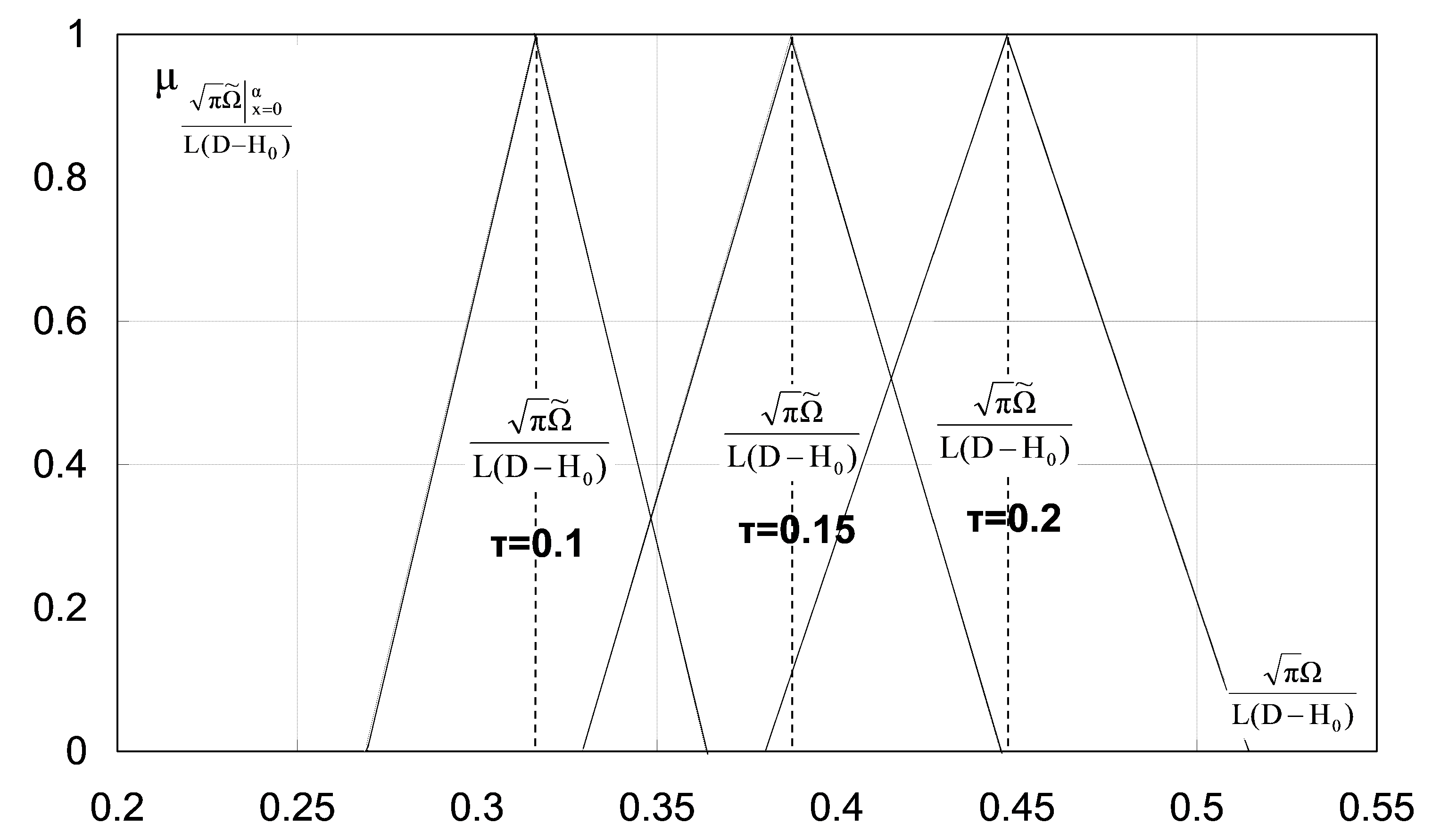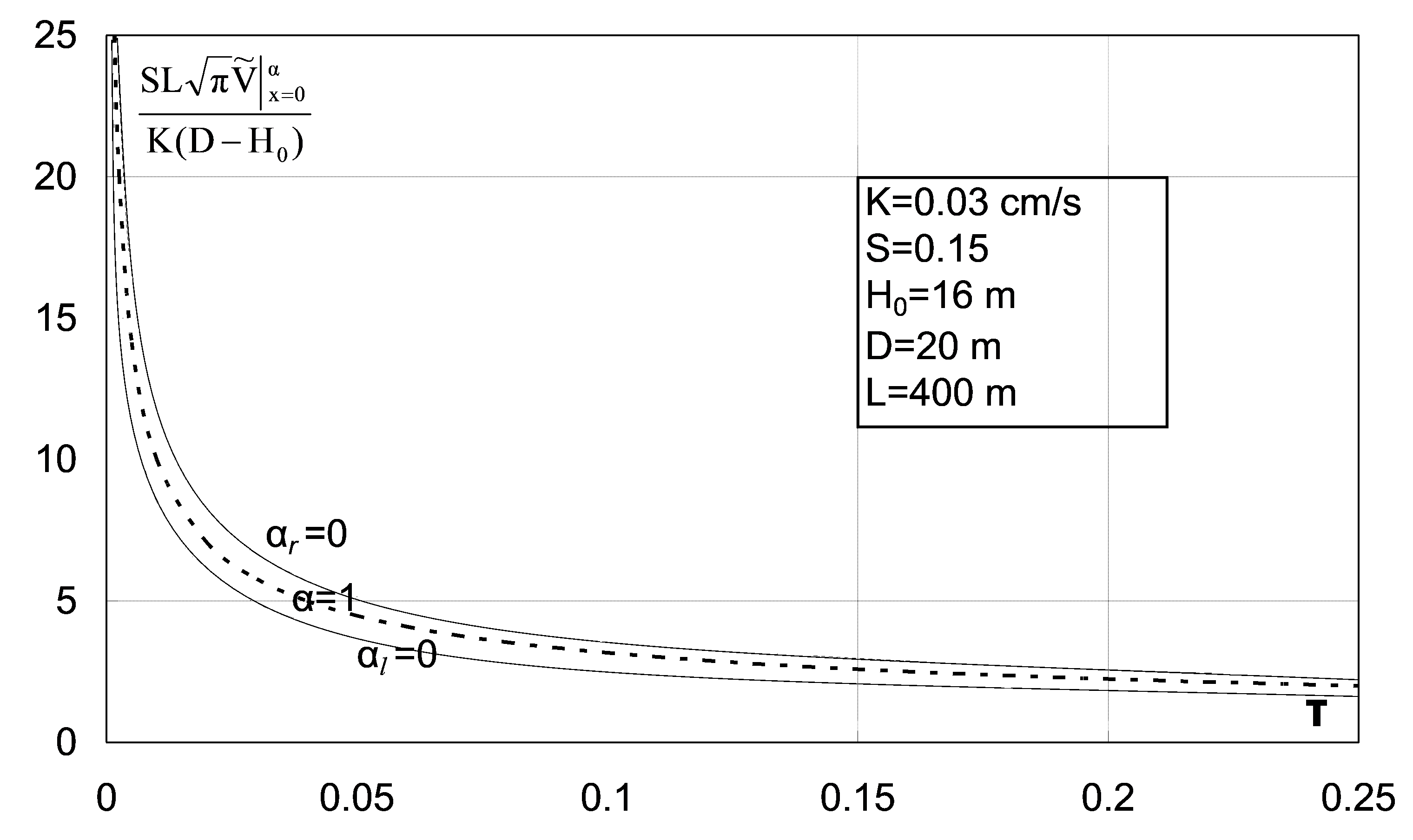 © 2018 by the authors. Licensee MDPI, Basel, Switzerland. This article is an open access article distributed under the terms and conditions of the Creative Commons Attribution (CC BY) license (http://creativecommons.org/licenses/by/4.0/).