Open Access This article is
freely available
re-usable
Article
Characteristics of Strong Cold Air Outbreaks in China's Central and Eastern Mongolian Region between 1970 and 2013
Key Laboratory of Meteorological Disasters of China Ministry of Education, Collaborative Innovation Center on Forecast and Evaluation of Meteorological Disasters, Nanjing University of Information Science & Technology, Nanjing 210044, China
*
Author to whom correspondence should be addressed.
Academic Editors: Jens Hesselbjerg Christensen and Anthony Lupo
Received: 16 March 2017 / Accepted: 23 May 2017 / Published: 26 May 2017
Abstract
:
Strong cold air outbreak tracking has been a key meteorological focal point over the years. With observational data and gridded datasets, we used the "three-dimensional wind speed trajectory inverse method" to trace cold air intrusion tracks that occurred during the winter half-years for the central and eastern parts of Inner Mongolia in 1970–2013. The results indicated that there were a total of 303 northwest and 32 westward tracks intruding from along the north end and southern side of the Altai Mountains, respectively, 118 northward tracks intruding from the two individual sides of the Yablonoi Mountains, and 16 occurrences of "other" tracks. The imminent circulation evolution pattern prior to outbreaks essentially causes three categories of cold air masses to undergo dramatic temperature increases, thereby reducing the impacts of source regional differences on the subject air masses. The measure of the annual frequency reduction in northwest tracks was determined to be 0.41 incidents every ten years, while other tracks' annual frequencies increased, which essentially implies the probable increase of extreme cold in northeast and central China and an increase in the frequency of continuous cold weather exceeding a three-day span in southern China.
Keywords:
winter temperature; track; East Asian winter monsoon; heat budget
Acknowledgments
This work was supported by the National Nature Science Foundation of China (41575085 and 41575102).
Author Contributions
Zongming Wang and Zhaobo Sun initiated and designed the study. Gang Zeng collected the data. Zongming Wang analyzed the data and wrote the paper.
Conflicts of Interest
The authors declare no conflict of interest. The founding sponsors had no role in the design of the study; in the collection, analyses, or interpretation of data; in the writing of the manuscript, and in the decision to publish the results.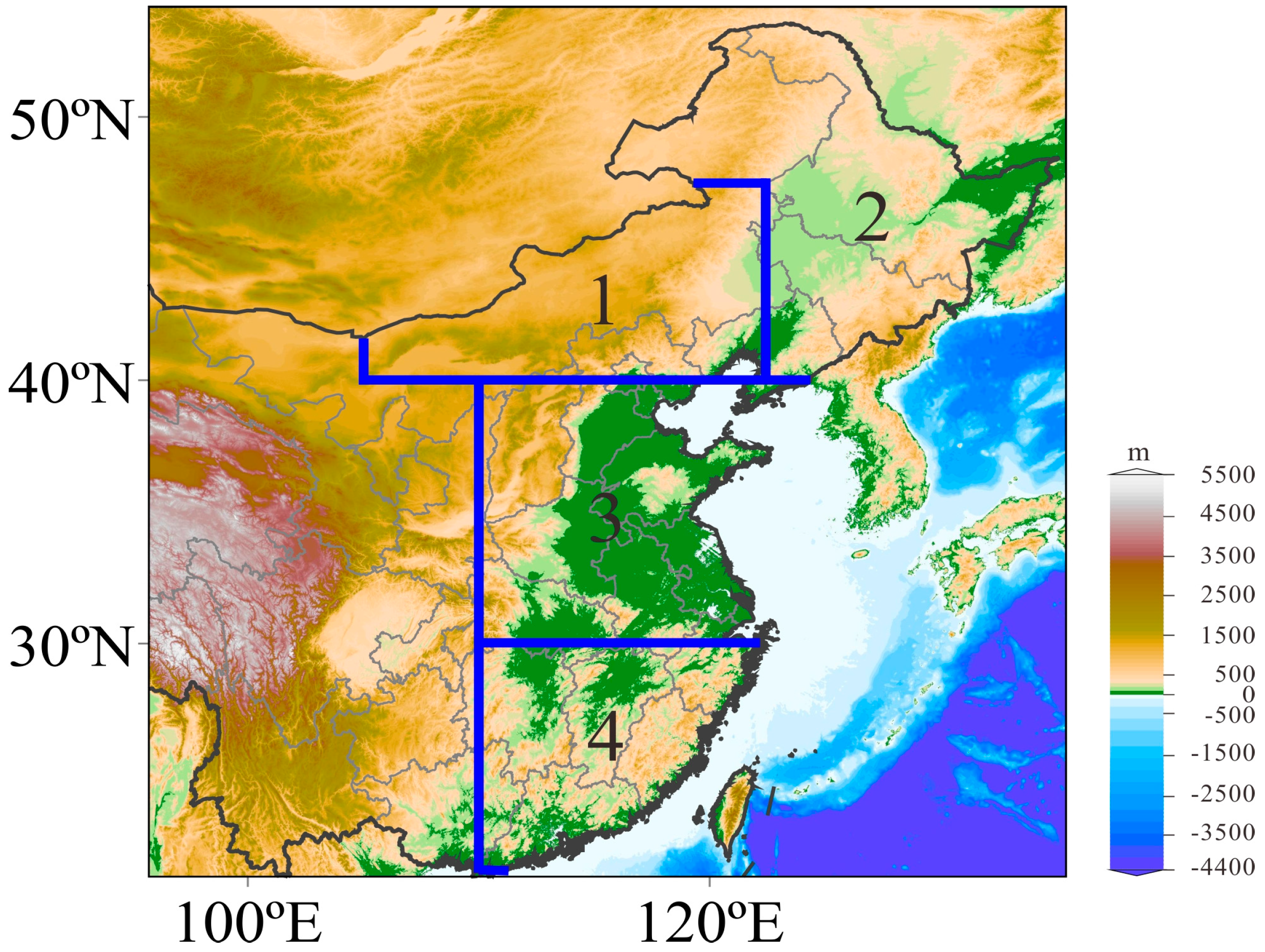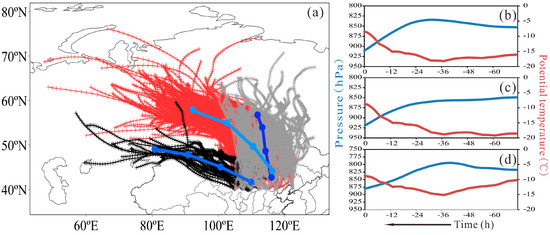 Figure 2. 72 h track before outbreaks. Horizontal views in (a): the grey are north tracks, the red are northwest tracks, and the black are west tracks. The bold lines and dots are average tracks and daily average positions, respectively. Vertical views in (b–d): (b) is northwest tracks, (c) is north tracks, and (d) is west tracks; 0 in the horizontal coordinate represents outbreak and "-" represents before the outbreak, with an associated time interval of 1 h.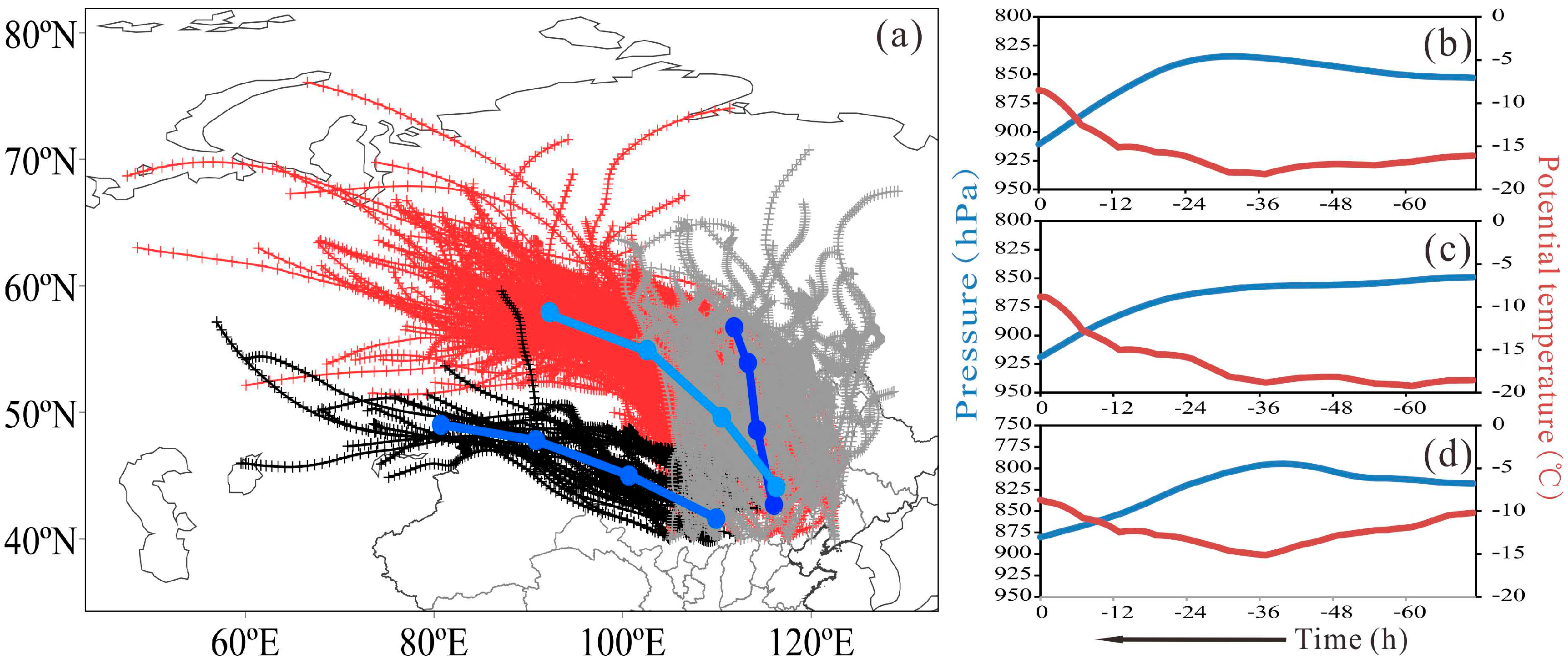 Figure 3. Interannual variation of frequency (a–c) and interannual variation of frequency proportion (d–f) obtained by dividing the total frequencies. The dotted line is a simple-regression trend line.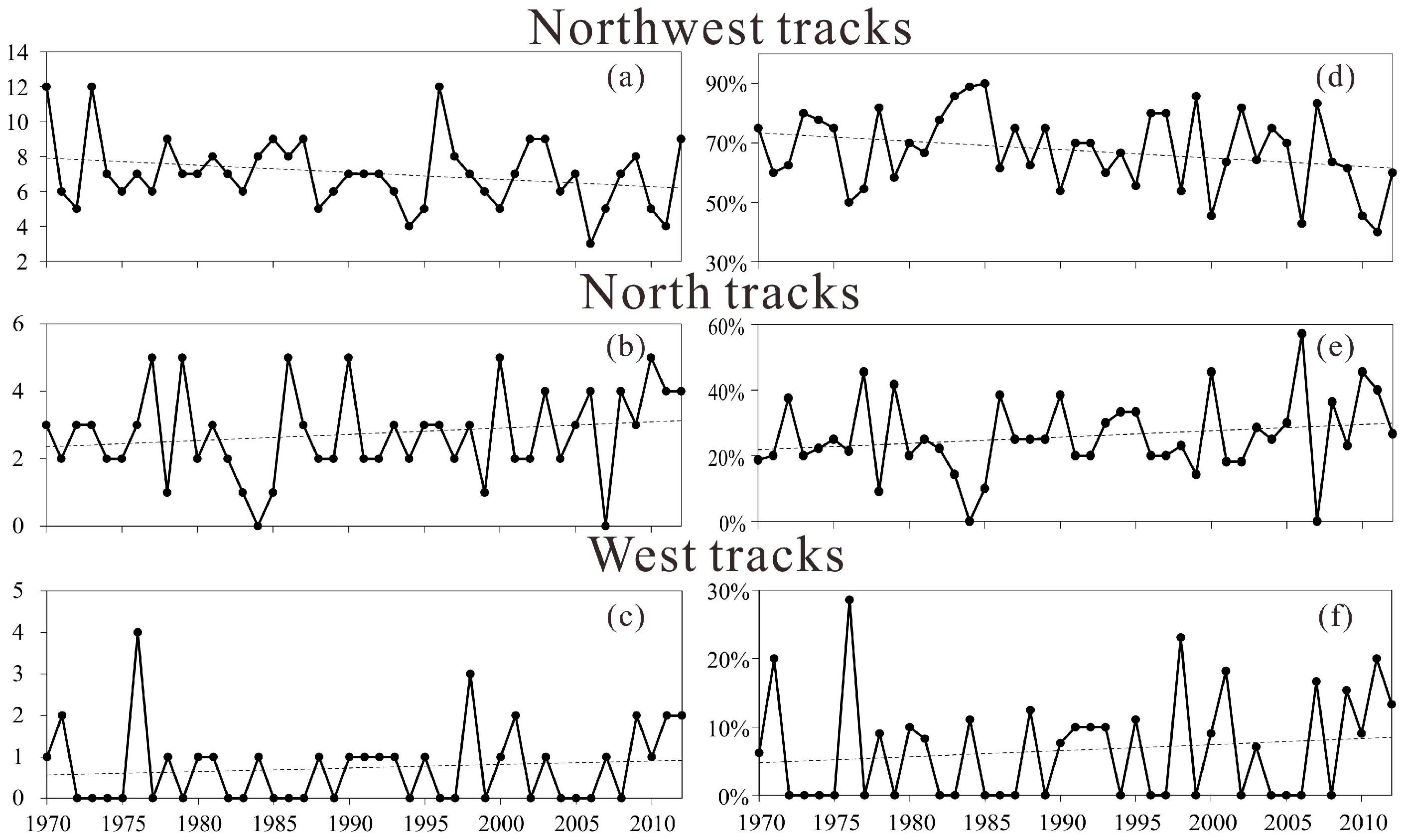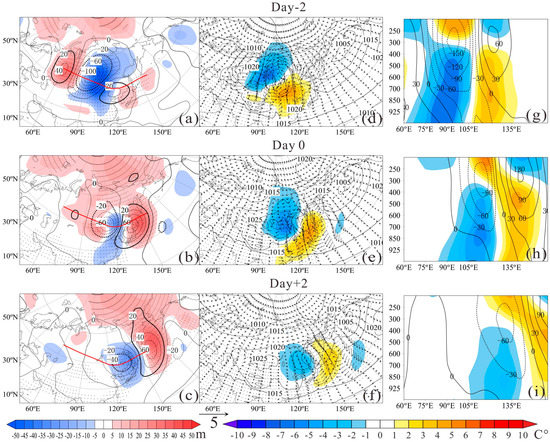 Figure 4. Composite sea level pressure (contours, 5hPa interval) in (d–f). Composite anomalies of (a–c) geopotential height at 500 hPa (contours, 20 m interval, and the bolded items with a 95% reliability test) and 850 hPa (shadow, grey dots marked with 95% reliability test area), (d–f) temperature (shadow, grey dots marked with 95% reliability test area) and winds (vectors) at 850 hPa, and (g–i) vertical cross sections of geopotential height (contours, 20 m interval) and potential temperature (shadings) along red lines in (a–c) during ±2 days relative to 303 cold events of northwest tracks occurrences in the entire analysis period.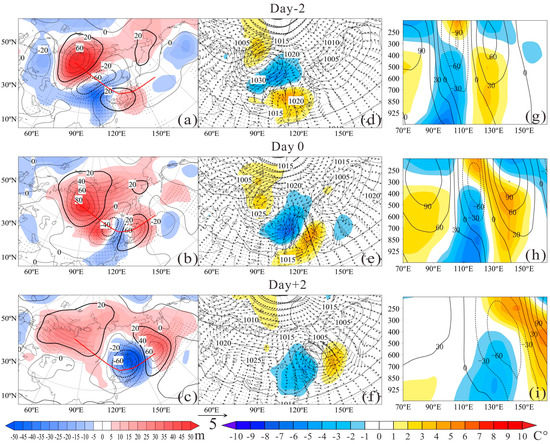 Figure 5.
Same as
Figure 4
, but for 118 cold events of north tracks.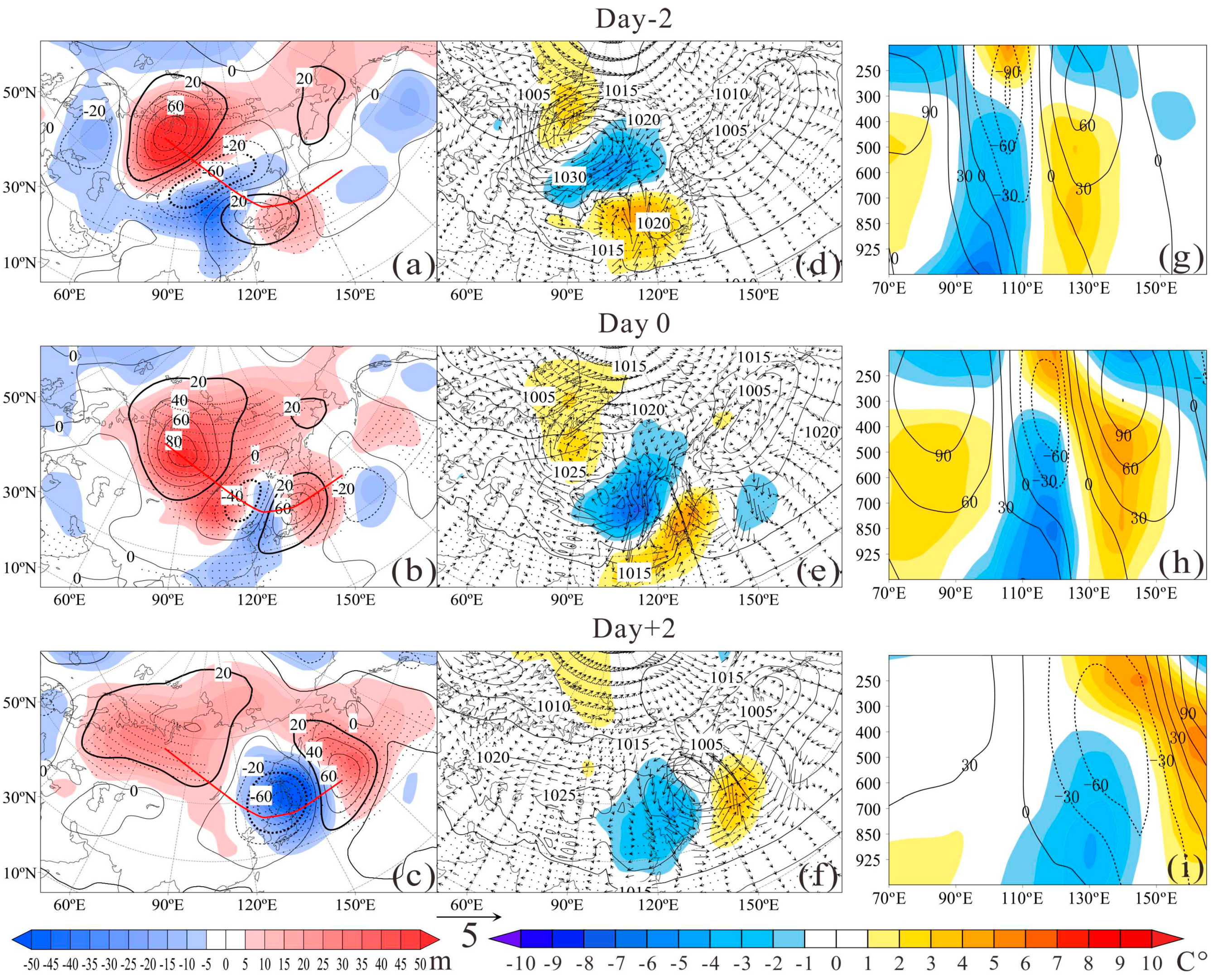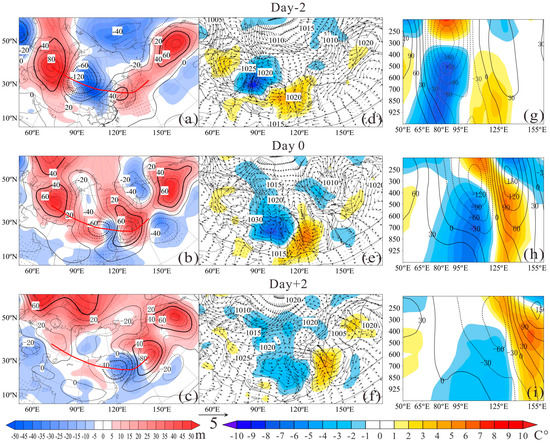 Figure 6.
Same as
Figure 4
, but for 32 cold events of west tracks.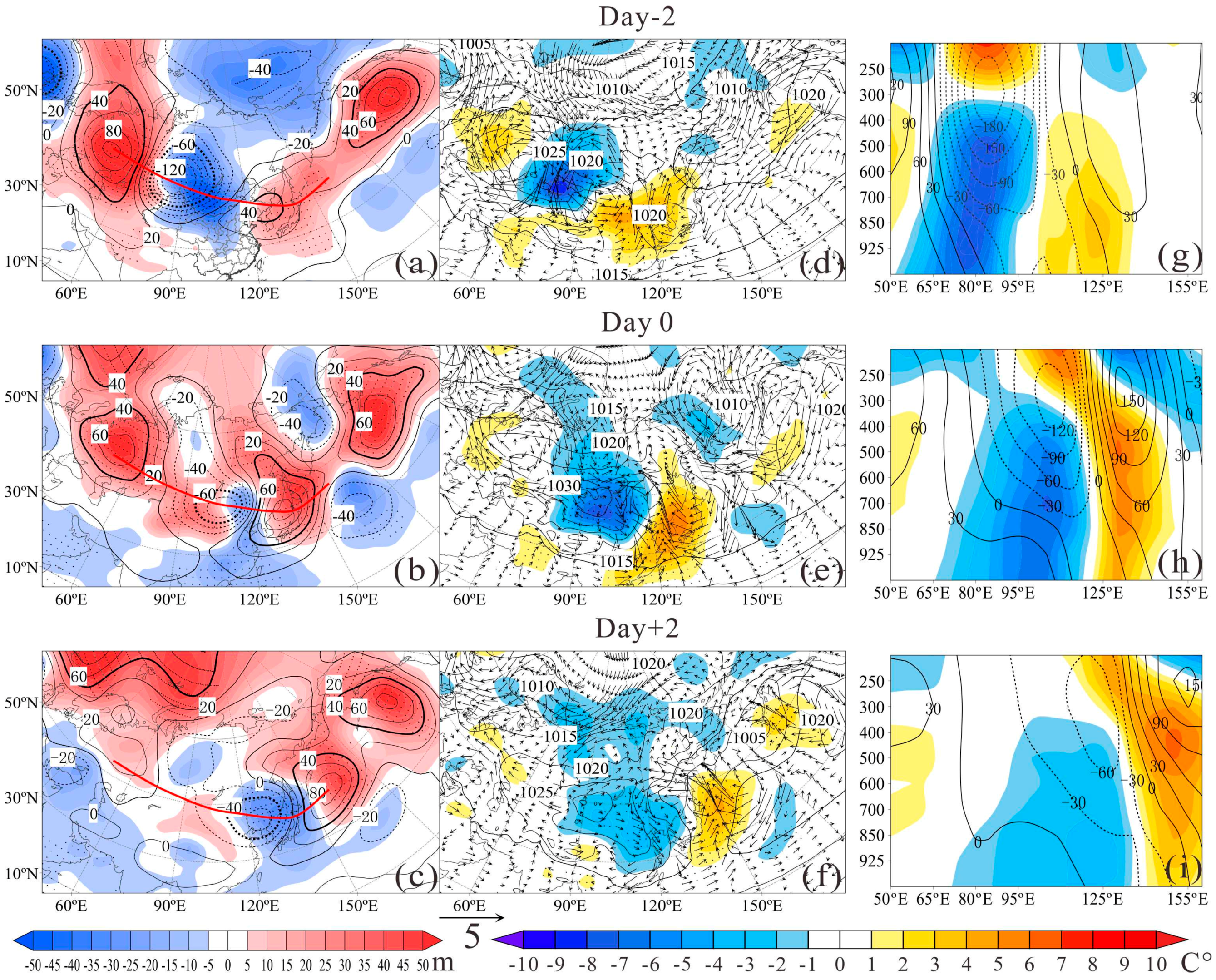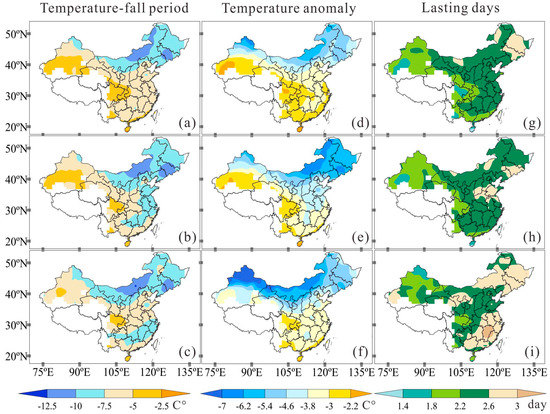 Figure 8. Temperature-fall period caused by the three categories of strong cold air outbreaks (CAOs) (a–c), temperature anomaly (d–f), and lasting days (g–i). (a,d,g) are northwest tracks; (b,e,h) are north tracks; and (c,f,i) are west tracks.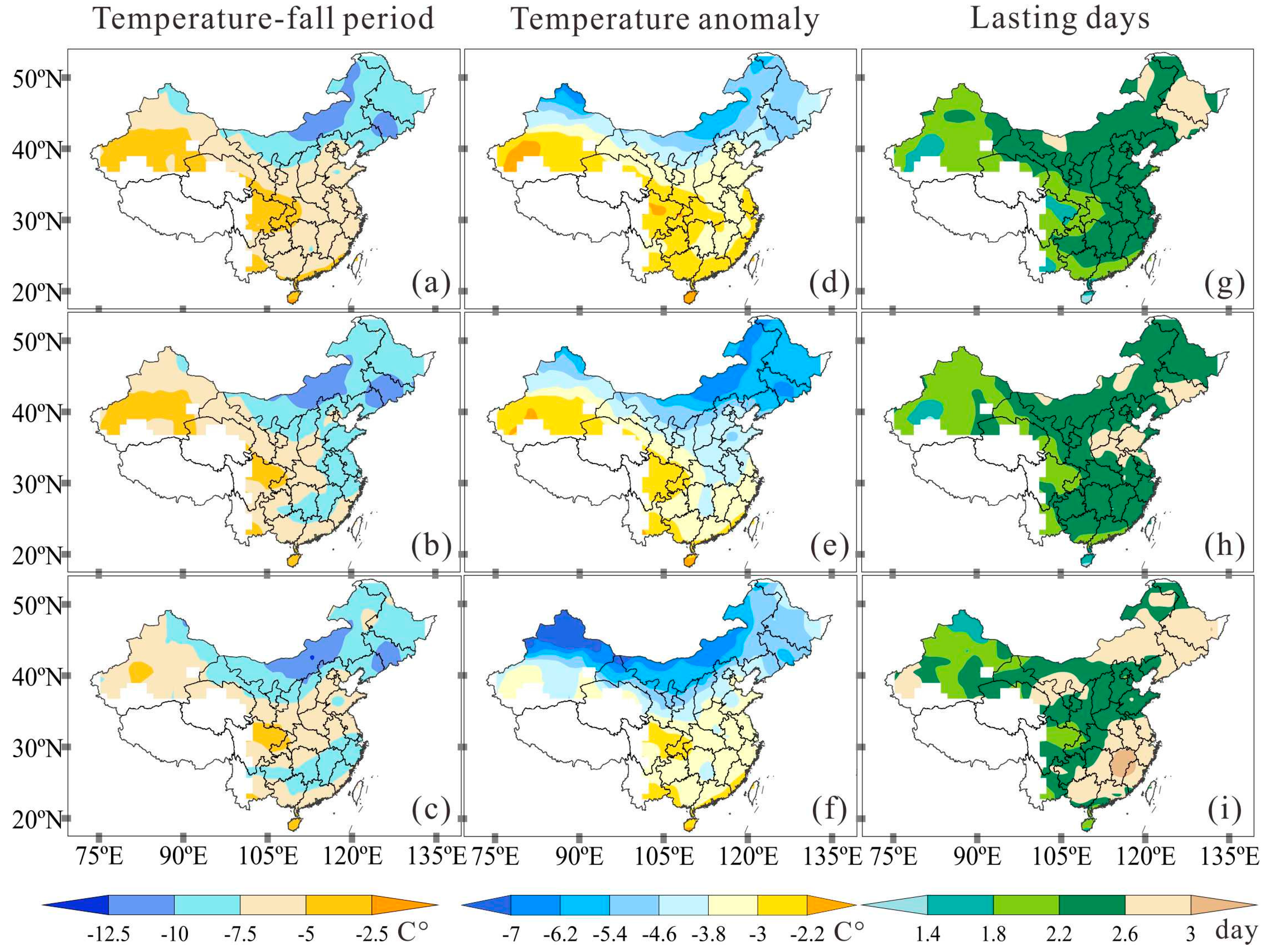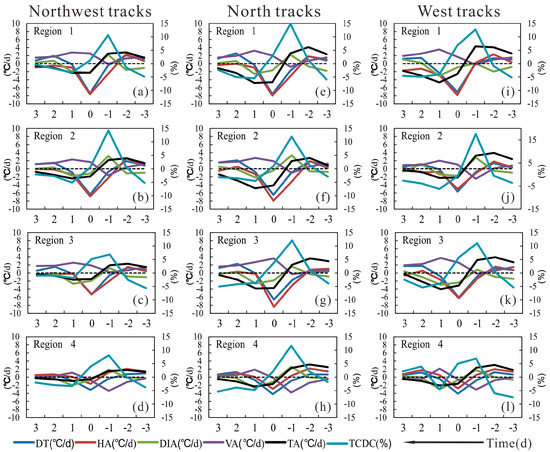 Figure 9.
Time evolution of each item three days before and after outbreaks on 850 hPa. (
a
–
d
) are northwest tracks; (
e
–
h
) are north tracks; and (
i
–
l
) are west tracks. Panels are arranged on the basis of each region's geographic position (
Figure 1
).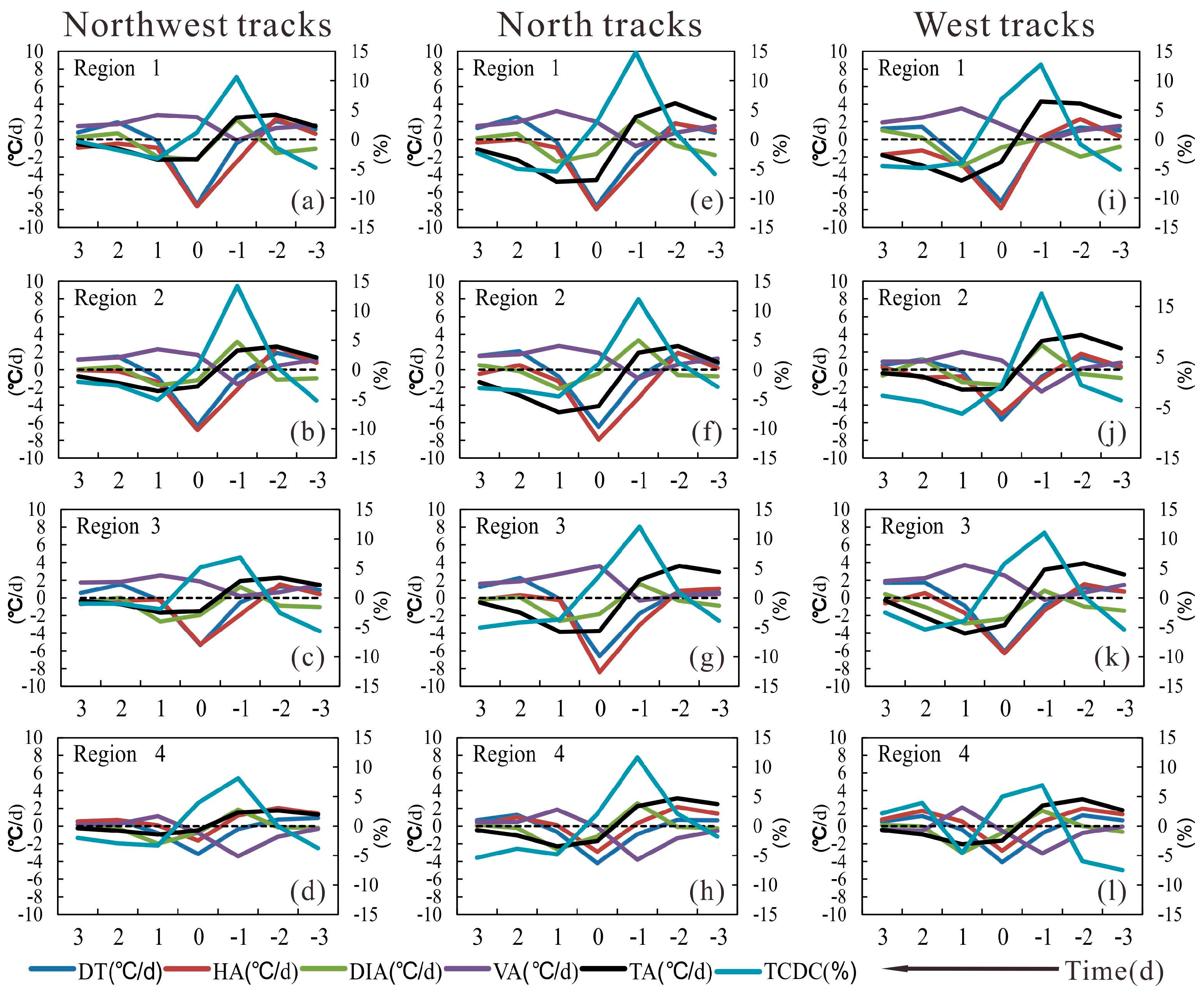 Table 1. Time of origin to outbreak location, potential temperature (PT) when leaving the polar circle, and air pressure.
Standard Division
Time/h
PT/°C
P/hPa
NW
N
W
NW
N
W
NW
N
W
min
32
51
64
−68.61
−48.23
−55.49
379
506
422
q1
91
116
121
−27.87
−29.41
−31.17
734
763
654
median
128
159
165
−19.55
−23.08
−21.34
832
838
748
q3
193
197
207
−11.48
−16.12
−15.63
900
897
839
max
296
258
324
7.87
−0.09
−1.49
1005
979
970
Notes: From min to max, the min and the max respectively represent the minimum and the maximum values for each parameter whilst q1 represents the numerical value of the 25%'ile, q3 represents the numerical value of the 75%'ile, and the median depicts the middle-positioned value.

© 2017 by the authors. Licensee MDPI, Basel, Switzerland. This article is an open access article distributed under the terms and conditions of the Creative Commons Attribution (CC BY) license (http://creativecommons.org/licenses/by/4.0/).