Open Access This article is
freely available
re-usable
Article
Luminescent and Scintillation Properties of CeAlO3 Crystals and Phase-Separated CeAlO3/CeAl11O18 Metamaterials
1
Institute for Scintillation Materials, National Academy of Sciences of Ukraine, 61072 Kharkiv, Ukraine
2
Institute of Physics, Kazimierz Wielki University in Bydgoszcz, 85090 Bydgoszcz, Poland
3
Institute for Single Crystals, National Academy of Sciences of Ukraine, Kharkiv 61072, Ukraine
4
SSI Institute for Single Crystals, National Academy of Sciences of Ukraine, 61072 Kharkiv, Ukraine
5
Institute of Nuclear Physics, Polish Academy of Sciences, 31342 Krakow, Poland
*
Author to whom correspondence should be addressed.
Received: 29 April 2019 / Accepted: 4 June 2019 / Published: 6 June 2019
Abstract
:
This work is dedicated to the growth process and investigation of luminescent and scintillation properties of CeAlO3 single crystals and CeAlO3/CeAl11O18 metamaterials under e-beam and α-particles excitation. It has been shown that cathodoluminescence and radioluminescence spectra of CeAlO3 crystals contain two bands, peaking at 440 and 500 nm, and caused by the Ce3+ 5d–4f transitions into CeAl11O18 phase, which is present in these crystals as an admixture. Under 270 nm ultraviolet (UV) light excitation, a CeAlO3 crystal possesses complicated non-exponential luminescence decay, with the average decay time of 16 ns. The light yield of CeAlO3 crystals under α-particle excitation is about 16% and 12%, in respect to the standard Bi4Ge3O12 (BGO) crystal and Y3Al5O12:Ce (YAG:Ce) single crystalline film samples, respectively. The CeAlO3 scintillation decay is quite fast, with the decay time value t1/e in the 54–56 ns range.
Keywords:
CeAlO
3
crystals; CeAlO
3
/CeAl
11
O
18
metamaterials; luminescence; scintillators
Author Contributions
O.S. and Y.Z. analyzed experimental materials and wrote the test of the text the paper. P.A., S.T., I.G., and G.T. performed the experiments on growth of single crystals and metaphase materials, as well as co-wrote the growth part of the paper. T.Z. performed the luminescence and scintillation measurements. W.G. and P.B. performed the TSL measurements. P.M. performed SEM study and element analysis. A.P. performed XRD analysis.
Funding
The work was supported by the Polish NCN 2016/21/B/ST8/03200 and Ukrainian MES SL-76 F projects.
Conflicts of Interest
The authors declare no conflict of interest.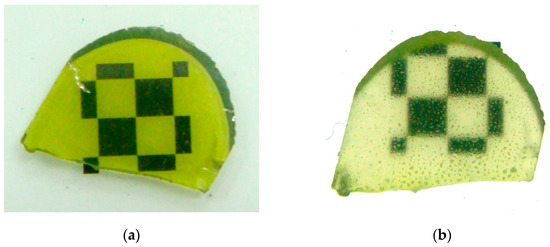 Figure 1. CeAlO3 single crystalline samples before (a) and after (b) annealing at 1700 °C in the Ar and CO reducing atmosphere.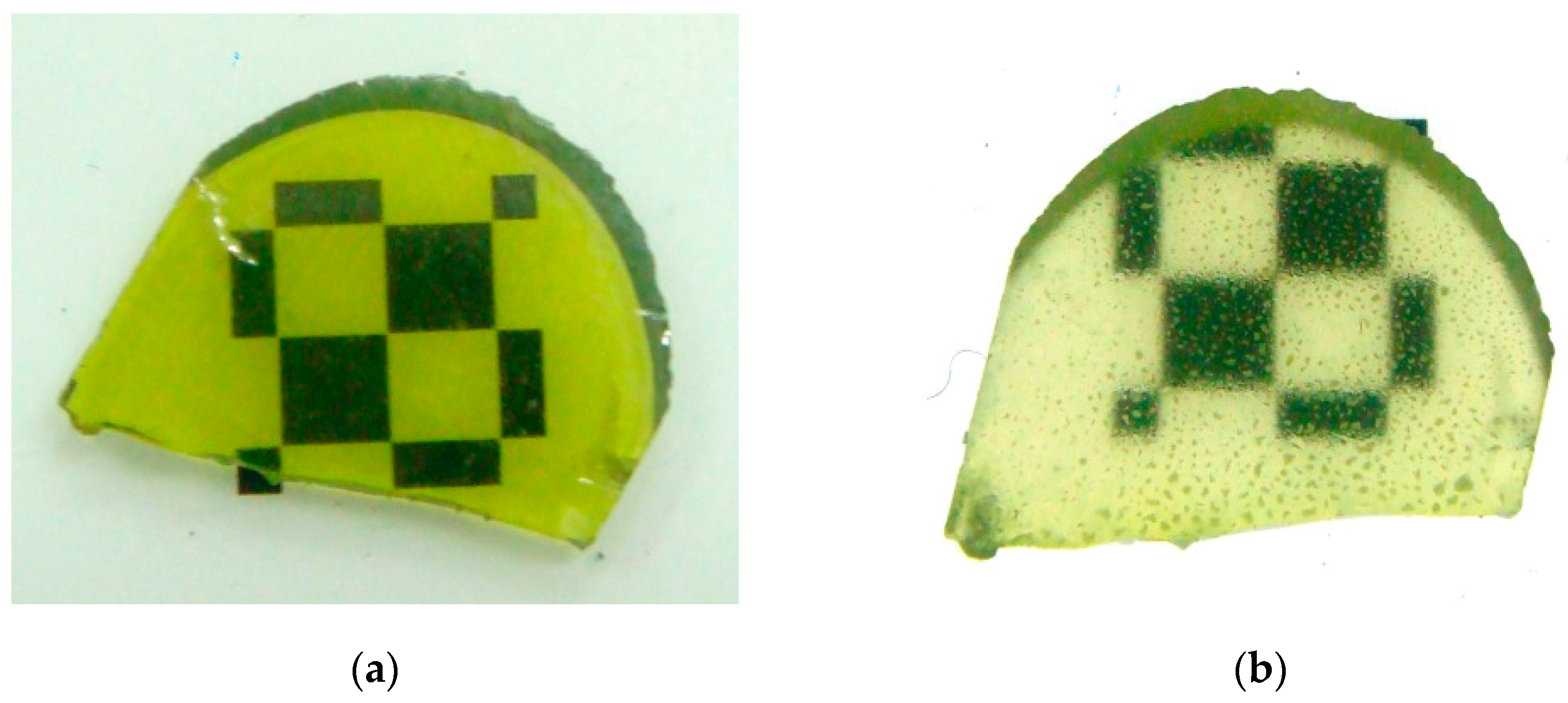 Figure 2. Photos of as-grown crystal (a), its transversal cut (b), and the same transversal cut under illumination with UV light (c).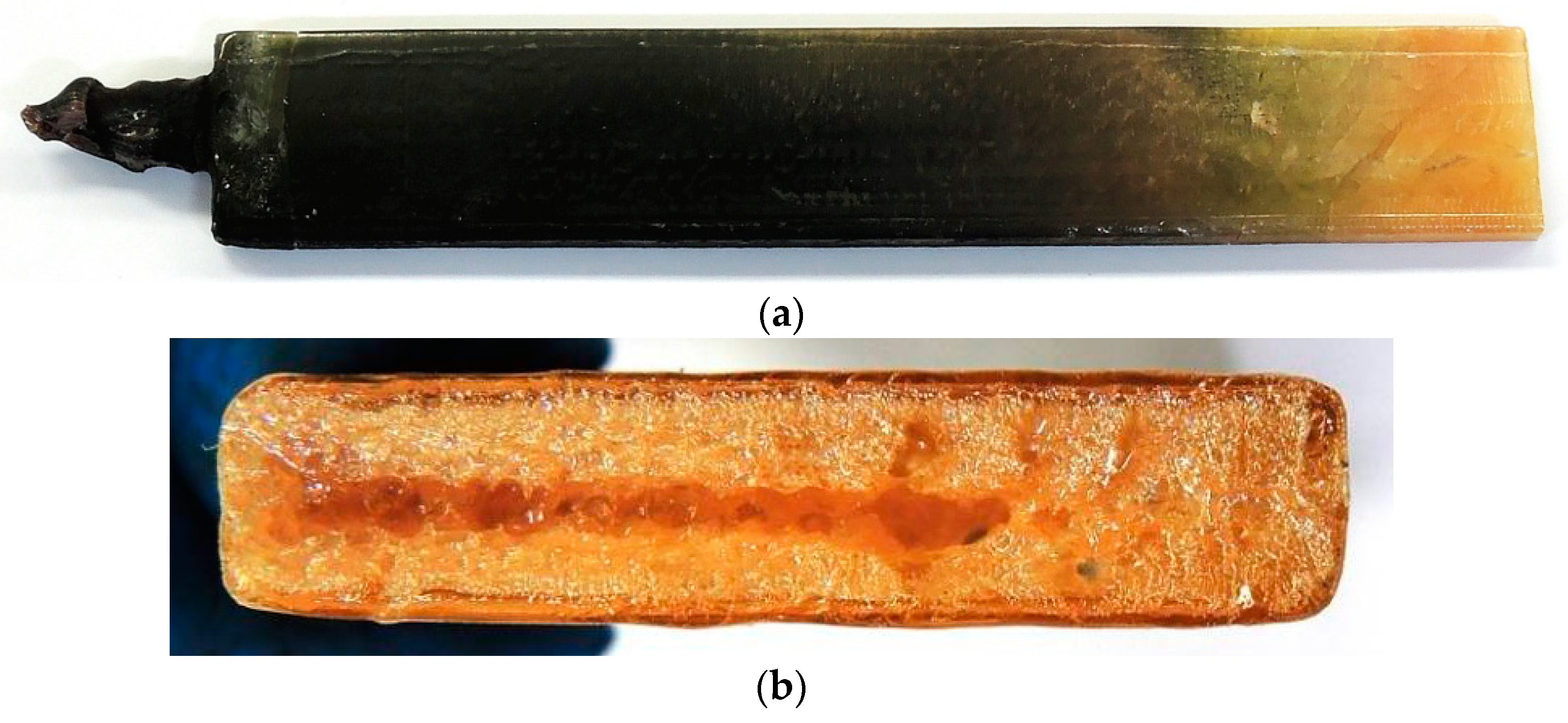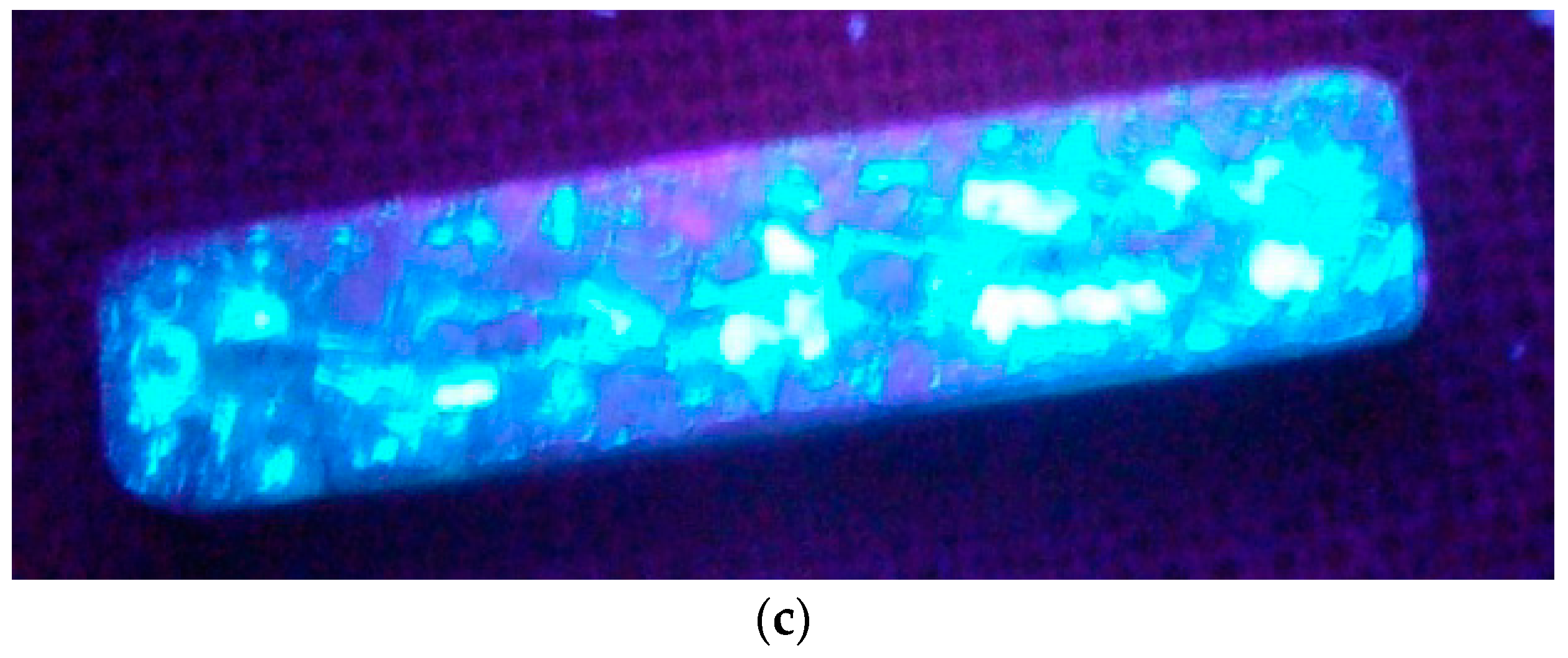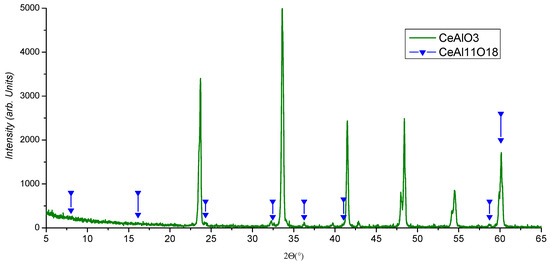 Figure 3. XRD of the transverse cut of polycrystalline sample grown by the edge-defined film-fed (EFG) technique.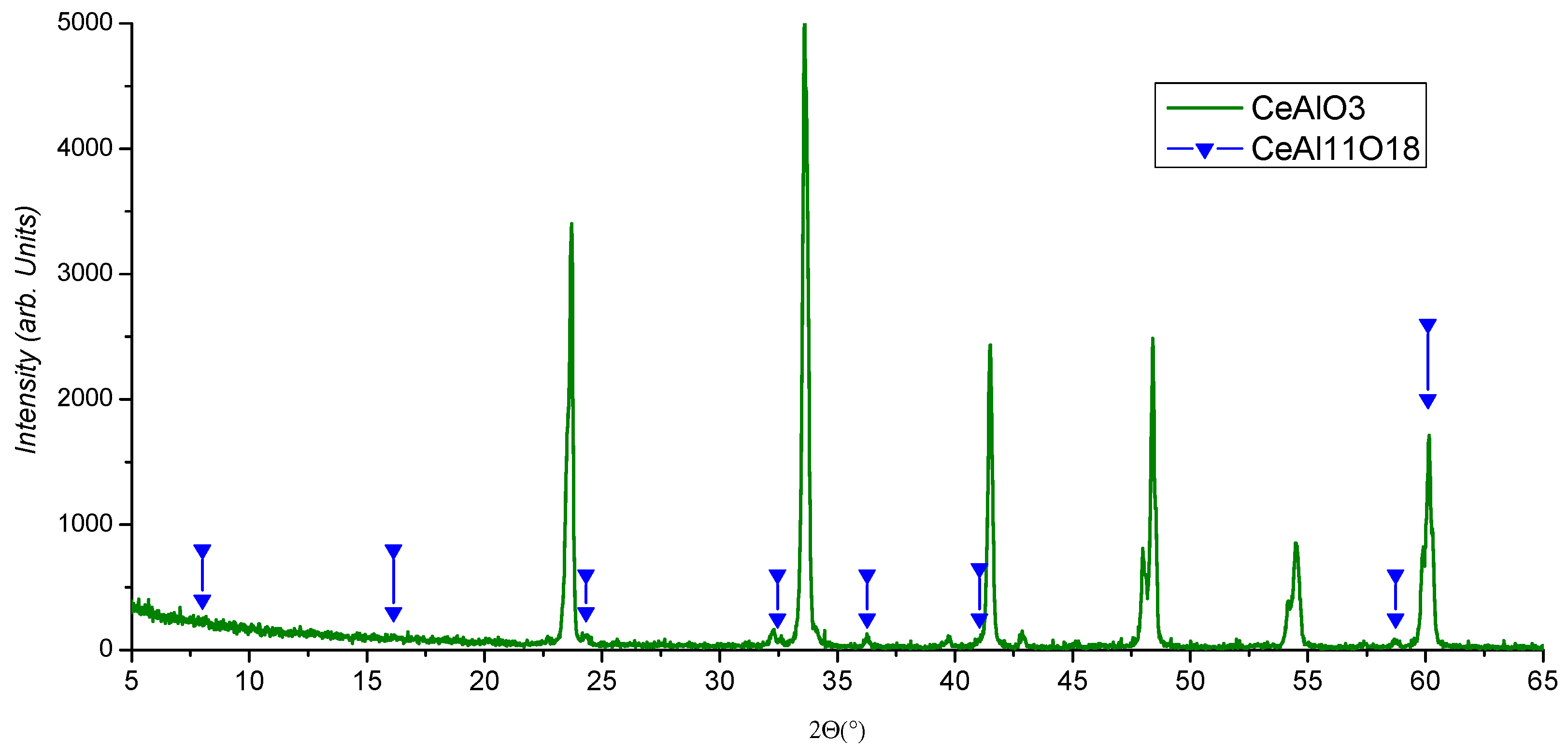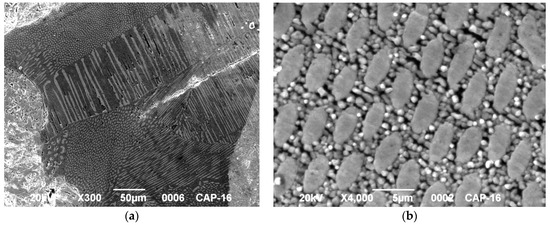 Figure 4. SEM images of crystallites at the transverse cut: (a) ×300 magnification; (b) ×4000 magnification.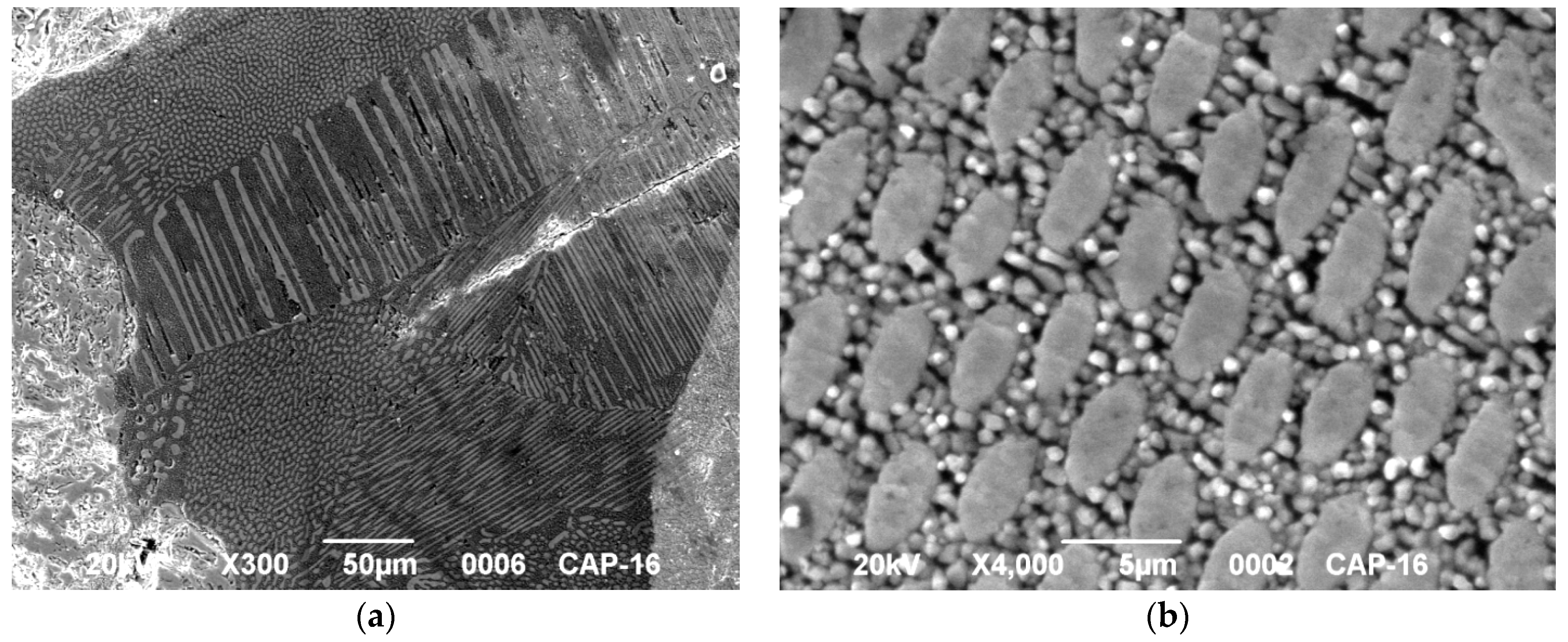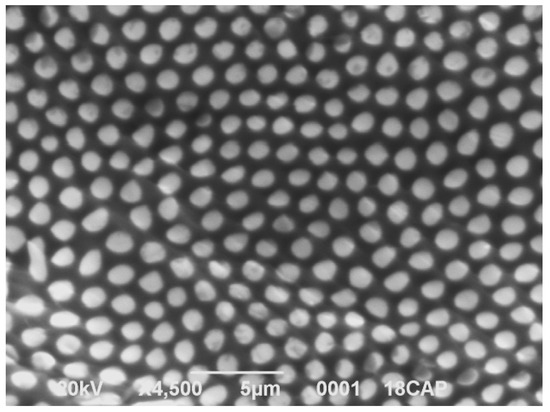 Figure 5. SEM image (magnification ×4500) of the eutectic structure at the surface of CeAlO3 crystal annealed at 1700 °C under vacuum in contact with Al2O3 crystal.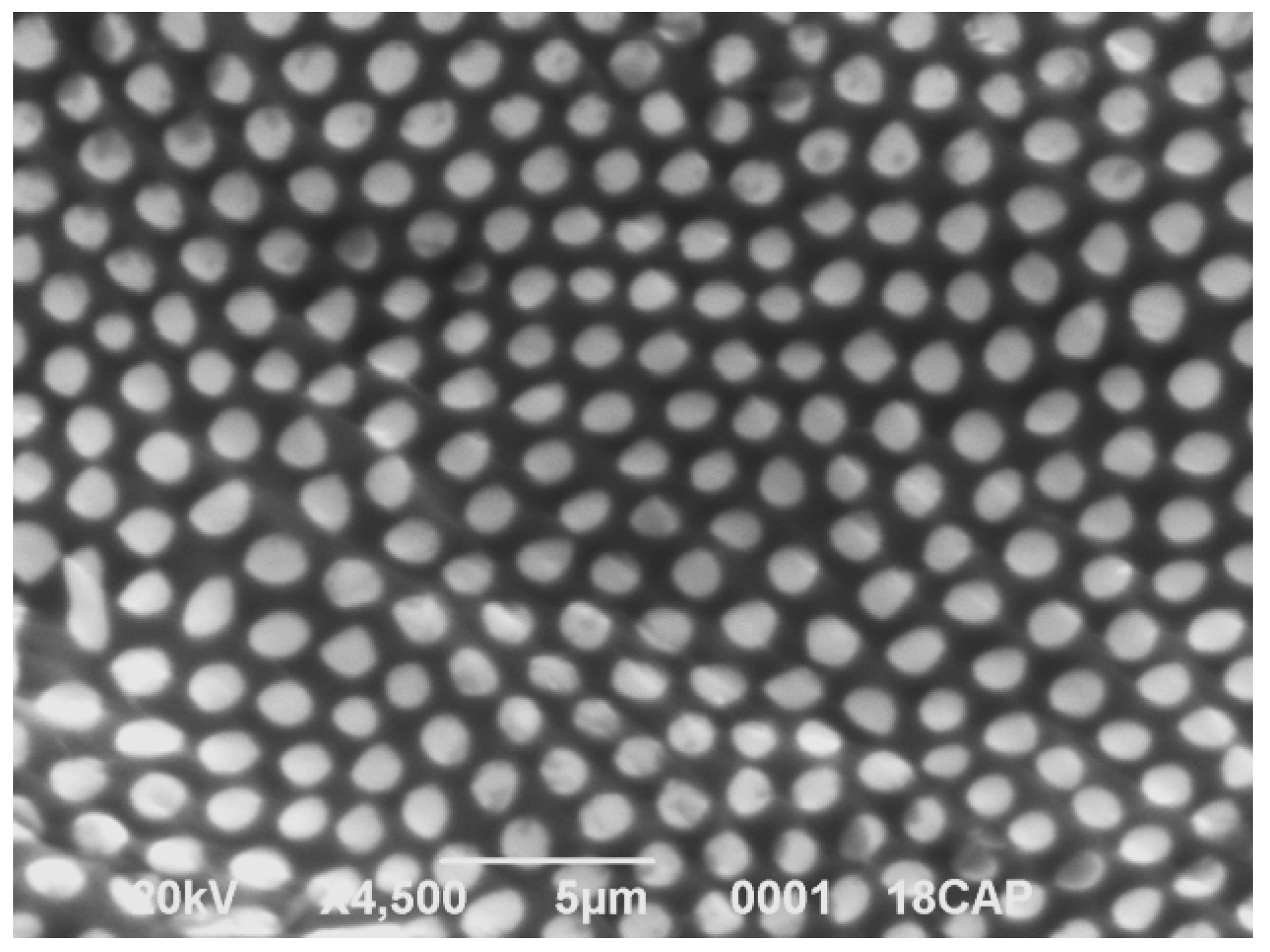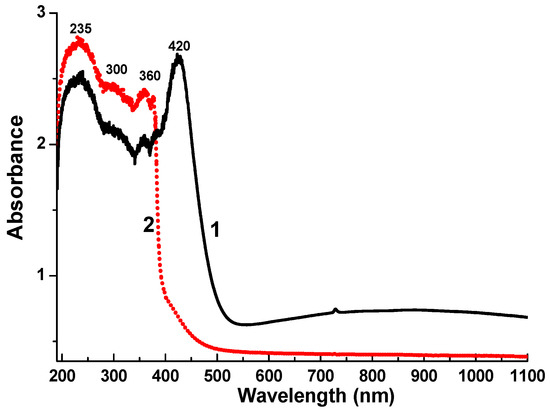 Figure 6. Absorption spectra of as-grown (1) and annealed (2) CeAlO3 single crystals with a thickness of 1 mm.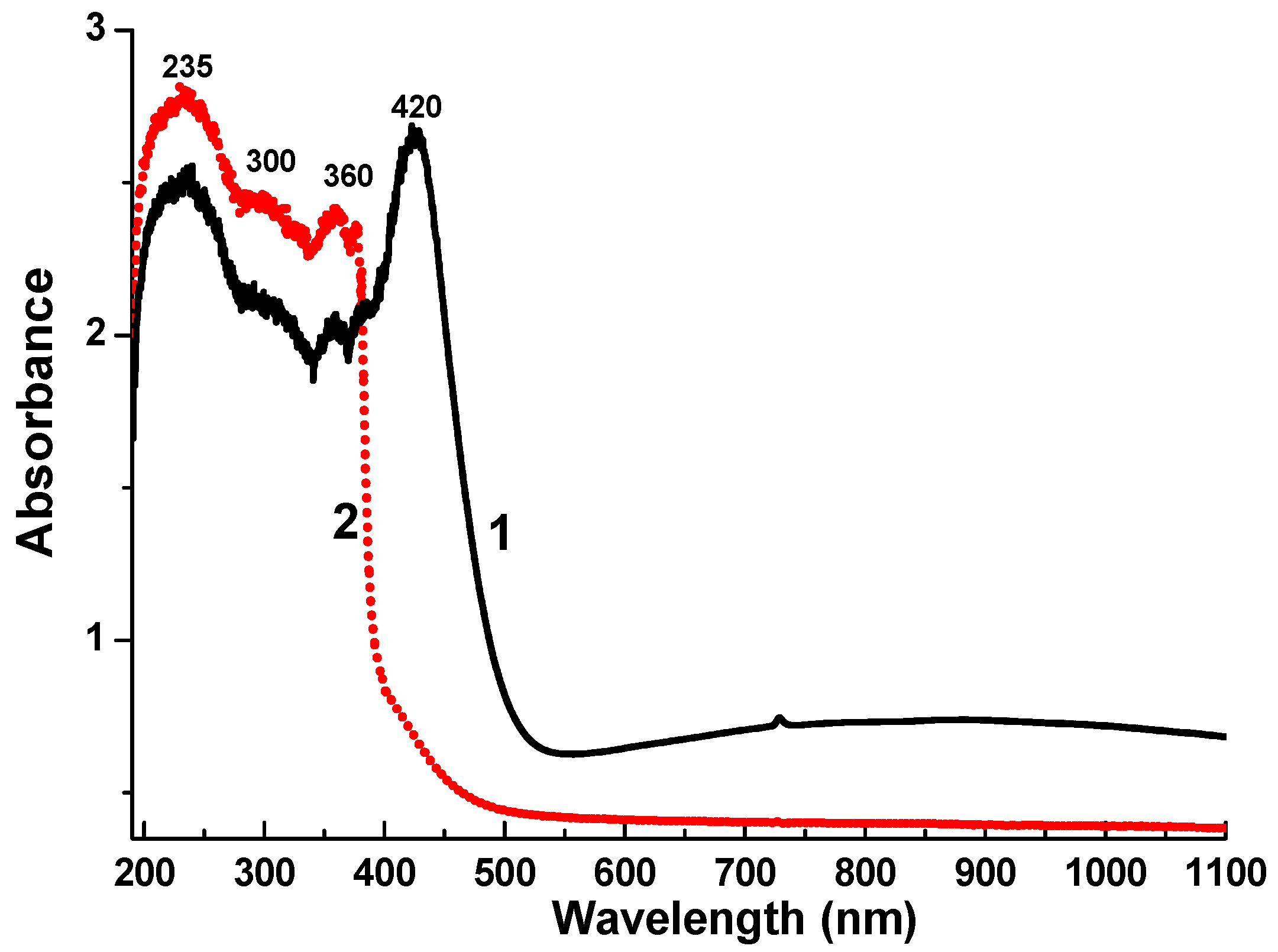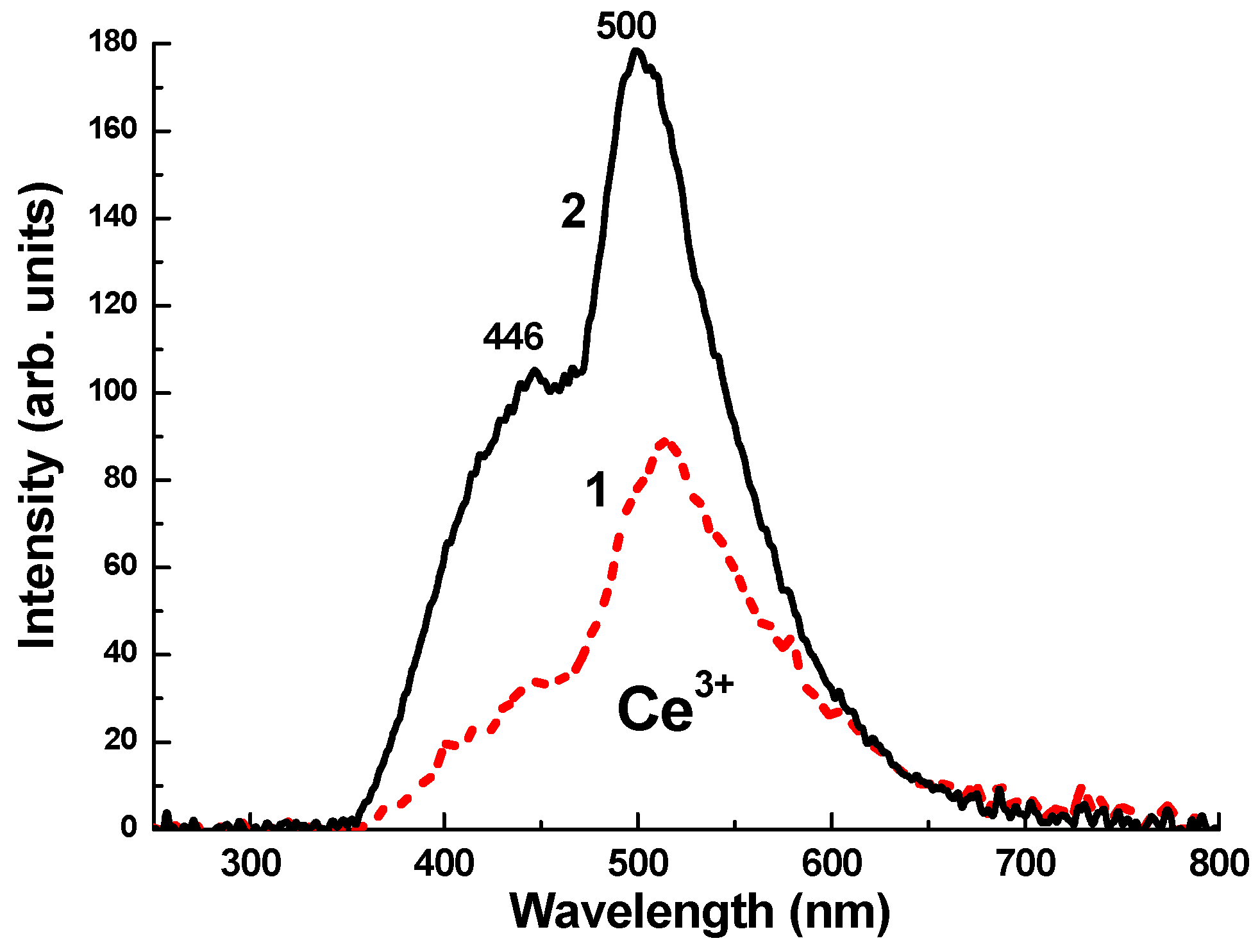 Figure 8. Luminescence spectra of CeAlO3 eutectic structure (a) and colored spots at the surface of transparent CeAlO3 single crystal and (b) under excitation with the different wavelengths in the UV range.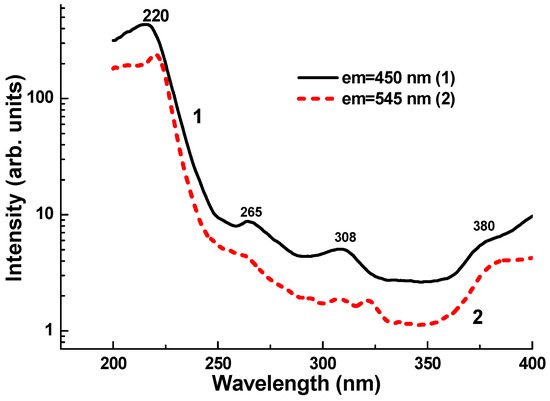 Figure 9. Photoluminescence excitation spectra of a CeAlO3 crystal. Annealed sample monitored at 450 nm (1) and annealed CeAlO3 crystal monitored at 545 nm (2).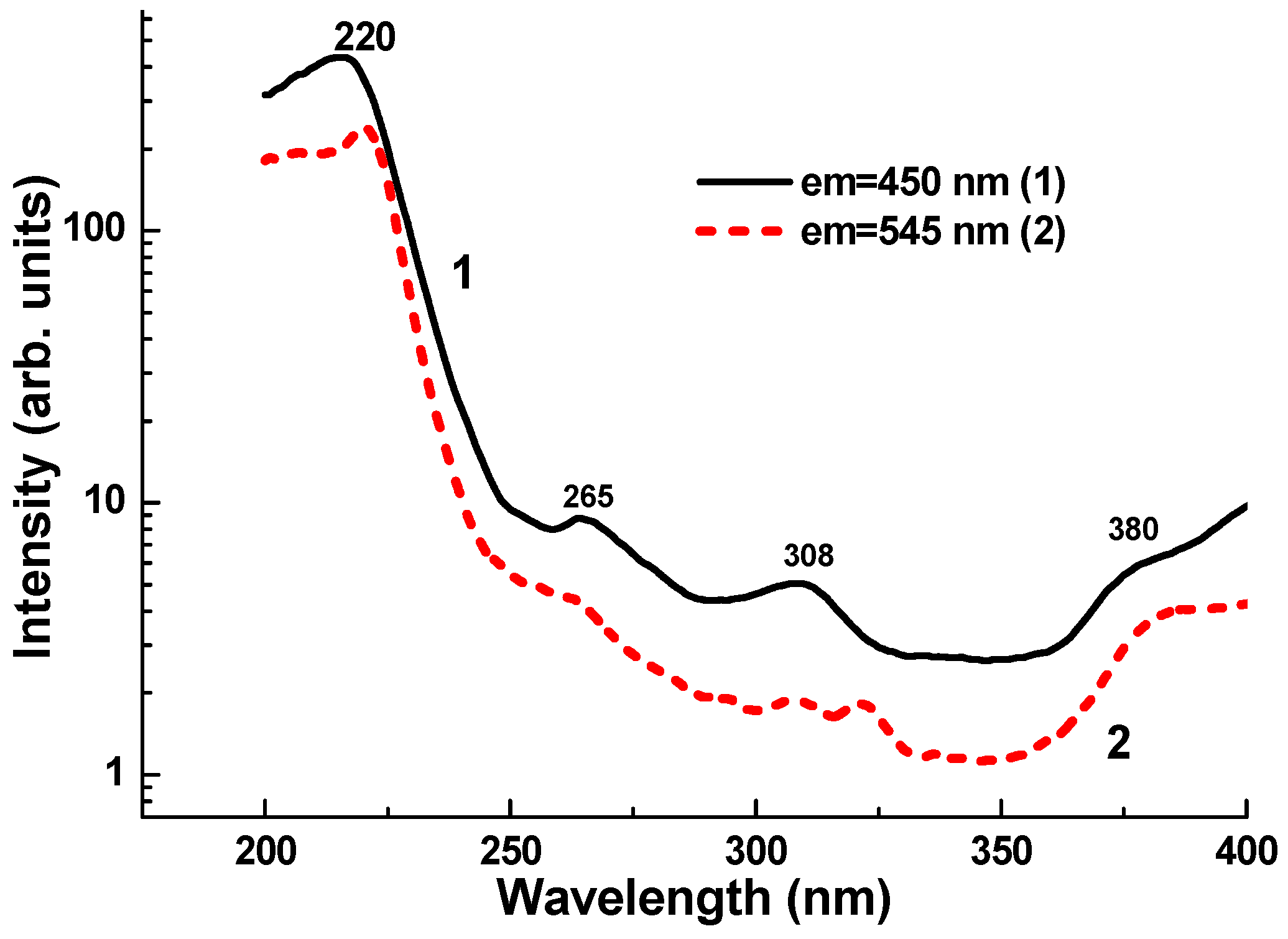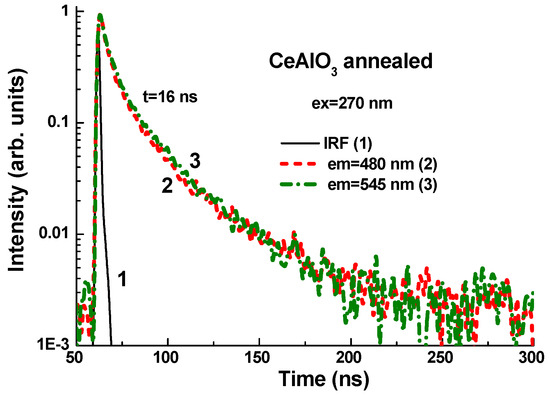 Figure 10. Normalized PL decay of annealed CeAlO3 crystals under excitation at 270 nm and registration of emission at 480 nm (2) and 540 nm (3). (1) Instrumental response function (IRF) of laser pulse.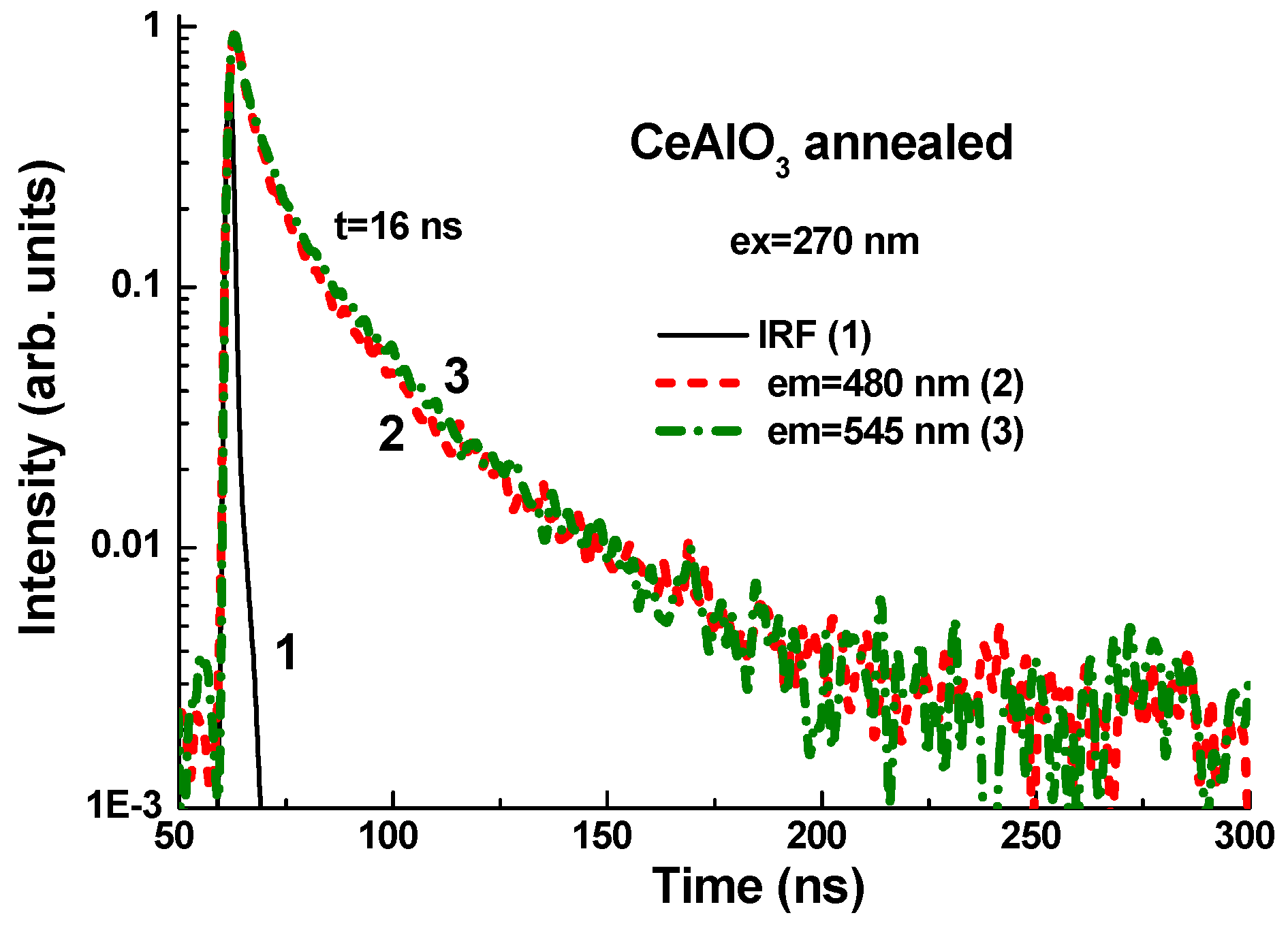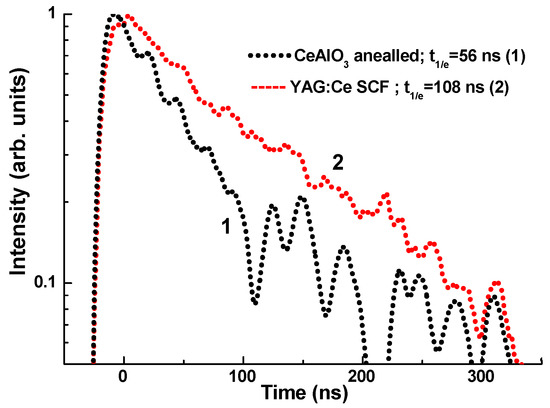 Figure 11. Normalized scintillation decay curves of annealed CeAlO3 crystals under α-particle excitation of 239Pu sources in comparison with a YAG:Ce SCF standard sample (2).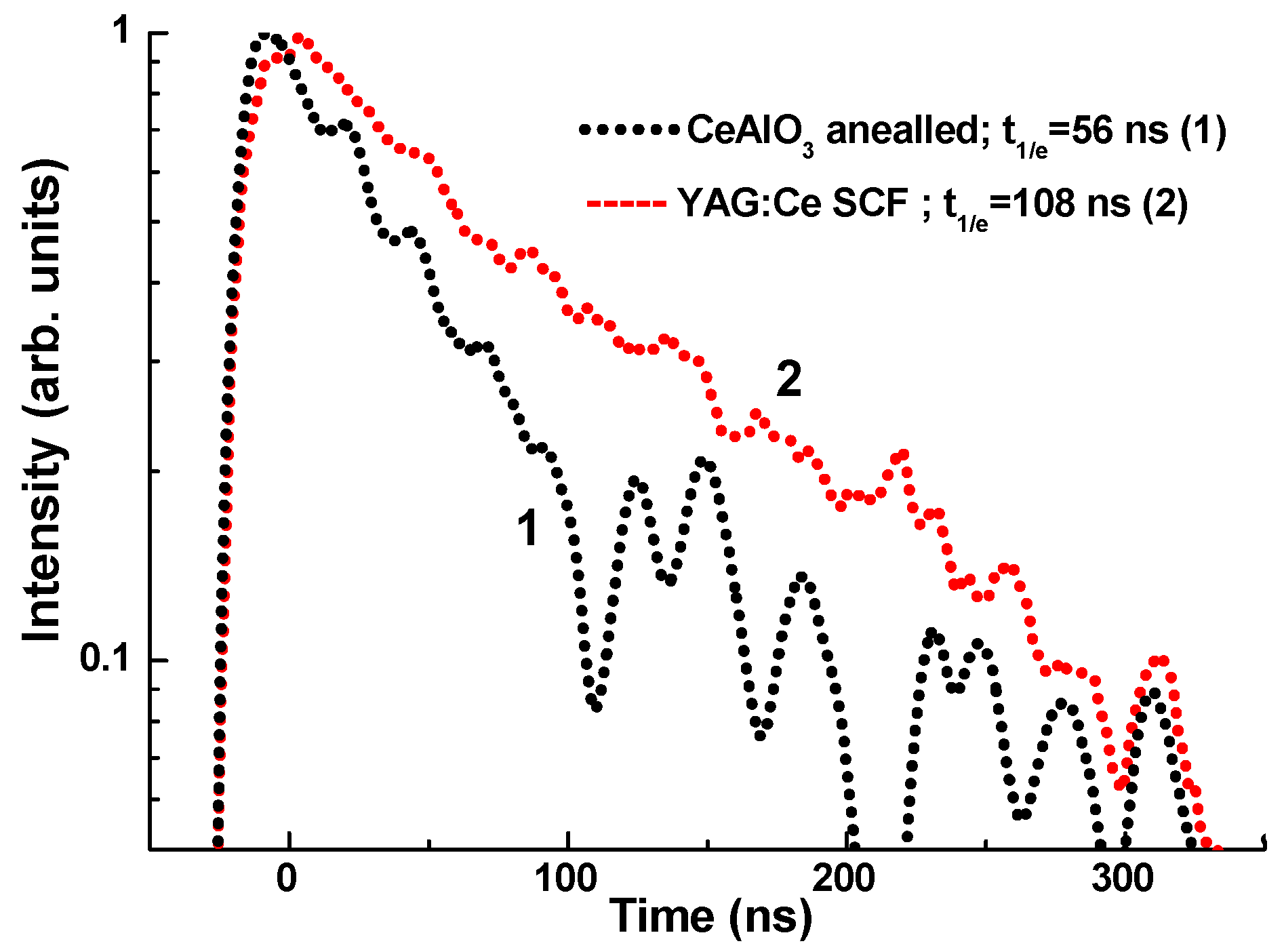 Figure 12. Thermoluminescence (TL) glow curves of as-grown (a) and annealed (b) CeAlO3 crystals after α- and β- particle excitation with 239Pu (1) and 90Sr/90Y (2) sources.


© 2019 by the authors. Licensee MDPI, Basel, Switzerland. This article is an open access article distributed under the terms and conditions of the Creative Commons Attribution (CC BY) license (http://creativecommons.org/licenses/by/4.0/).