Zirconia-Supported Silver Nanoparticles for the Catalytic Combustion of Pollutants Originating from Mobile Sources
1
CINDECA (CCT La Plata- CONICET-UNLP), Departamento de Química, Facultad de Ciencias Exactas, Universidad Nacional de La Plata, Calle 47 N° 257, La Plata, Buenos Aires 1900, Argentina
2
Departamento de Química, Universidade Federal Rural de Pernambuco, Rua Dom Manuel de Medeiros, S/N, Dois Irmãos, Recife-PE CEP 52171-900, Brasil
3
Departamento de Química Inorgánica, Cristalografía y Mineralogía, Facultad de Ciencias, Universidad de Málaga, Campus de Teatinos, 29071 Málaga, España
*
Author to whom correspondence should be addressed.
Received: 29 January 2019 / Revised: 11 March 2019 / Accepted: 16 March 2019 / Published: 25 March 2019
Abstract
This work presents the physicochemical characterization and activity of zirconia-supported silver catalysts for the oxidation of pollutants present in diesel engine exhaust (propane, propene, naphthalene and soot). A series of silver-supported catalysts AgxZ (x = 1, 5 and 10 wt.%, Z = zirconia) were prepared, which were studied by various characterization techniques. The results show that silver is mainly found under the form of small metal nanoparticles (<10 nm) dispersed over the support. The metallic phase coexists with the AgO
x
oxidic phases. Silver is introduced onto the zirconia, generating Ag–ZrO
2
catalysts with high activity for the oxidation of propene and naphthalene. These catalysts also show some activity for soot combustion. Silver species can contribute with zirconia in the catalytic redox cycle, through a synergistic effect, providing sites that facilitate the migration and availability of oxygen, which is favored by the presence of structural defects. This is a novel application of the AgO
x
–Ag/ZrO
2
system in the combustion reaction of propene and naphthalene. The results are highly promising, given that the T50 values found for both model molecules are quite low.
View Full-Text
►

▼

Figures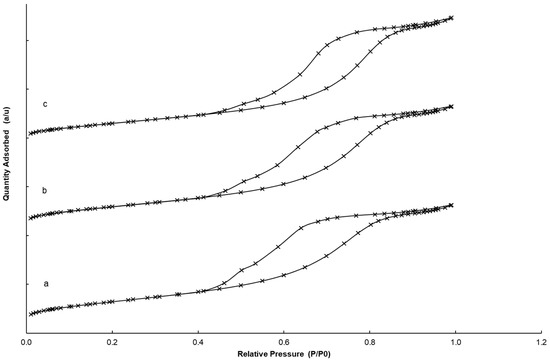 Figure 1
This is an open access article distributed under the
Creative Commons Attribution License
which permits unrestricted use, distribution, and reproduction in any medium, provided the original work is properly cited (CC BY 4.0).

Share & Cite This Article
MDPI and ACS Style
Montaña, M.; Leguizamón Aparicio, M.S.; Ocsachoque, M.A.; Navas, M.B.; de C. L. Barros, I.; Rodriguez-Castellón, E.; Casella, M.L.; Lick, I.D. Zirconia-Supported Silver Nanoparticles for the Catalytic Combustion of Pollutants Originating from Mobile Sources. Catalysts 2019, 9, 297.
Note that from the first issue of 2016, MDPI journals use article numbers instead of page numbers. See further details here.
Related Articles
Comments
[Return to top]