Mixed Zinc/Manganese on Highly Reduced Graphene Oxide: A Highly Active Nanocomposite Catalyst for Aerial Oxidation of Benzylic Alcohols
1
Department of Chemistry, College of Science, King Saud University, P.O. 2455, Riyadh 11451, Saudi Arabia
2
Department of Chemistry, K. L. University, Guntur 522502, Andhra Pradesh, India
3
Petrochemical Research Centre, King Abdul-Aziz City for Science and Technology, Riyadh 11451, Saudi Arabia
*
Authors to whom correspondence should be addressed.
Received: 29 November 2017 / Revised: 11 December 2017 / Accepted: 12 December 2017 / Published: 15 December 2017
Abstract
Nanocomposites of highly reduced graphene oxide (HRG) and ZnO
x
nanoparticles doped manganese carbonate containing different percentages of HRG were prepared via a facile co-precipitation method. The prepared sample calcined at 300 °C yielded i.e., ZnO
x
(1%)–MnCO
3
/(X%)HRG (where X = 0–7), calcination at 400 °C and 500 °C, yielded different manganese oxides i.e., ZnO
x
(1%)–MnO
2
/(X%)HRG and ZnO
x
(1%)–Mn
2
O
3
/(X%)HRG respectively. The prepared catalyst were subjected to catalytic evaluation and a comparative catalytic study between carbonates and oxides for the liquid-phase aerobic oxidation of benzylic alcohols to corresponding aldehydes using molecular oxygen as an eco-friendly oxidant without adding additives or bases. The influence of various parameters such as percentage of HRG, reaction time, catalyst amount, calcination and reaction temperature was systematically examined to optimize reaction conditions using oxidation of benzyl alcohol as a substrate model. It was found that the catalytic performance is remarkably enhanced after using HRG as catalyst co-dopant for the aerobic oxidation of alcohols, possibly owing to the presence of carbon defects and oxygenated functional groups on HRG surface. The as-synthesized catalysts were characterized by SEM, EDX, XRD, Raman, TGA, BET, and FT-IR. Under optimal conditions, the catalyst with composition ZnO
x
(1%)–MnCO
3
/(1%)HRG calcined at 300 °C exhibited remarkable specific activity (57.1 mmol·g
−1
·h
−1
) with 100% conversion of benzyl alcohol and more than 99% product selectivity within extremely short time (7 min). The as-prepared catalyst was re-used up to five consecutive times without significant decrease in its activity and selectivity. To the best of our knowledge, the achieved specific activity is the highest so far compared to the earlier reported catalysts used for the benzyl alcohol oxidation. A wide range of substituted benzylic and aliphatic alcohols were selectively oxidized into their corresponding aldehydes with complete convertibility and selectivity in short reaction times without over-oxidation to the acids. Due to their significant low cost, superior reproducibility, excellent catalytic efficiency, the ZnO
x
(1%)–MnCO
3
/(X%)HRG nanocomposites possess several application prospect in other organic chemistry reactions.
View Full-Text
►

▼

Figures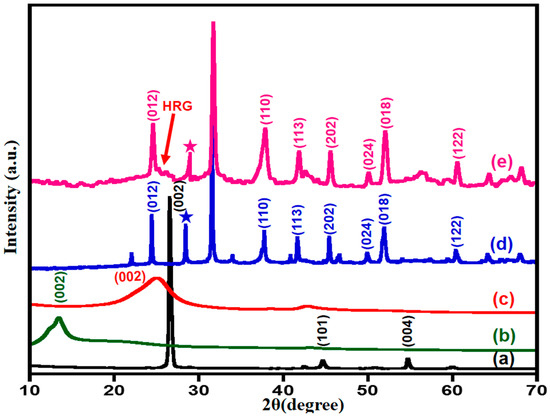 Figure 1
This is an open access article distributed under the
Creative Commons Attribution License
which permits unrestricted use, distribution, and reproduction in any medium, provided the original work is properly cited (CC BY 4.0).

Share & Cite This Article
MDPI and ACS Style
Assal, M.E.; Shaik, M.R.; Kuniyil, M.; Khan, M.; Alzahrani, A.Y.; Al-Warthan, A.; Siddiqui, M.R.H.; Adil, S.F. Mixed Zinc/Manganese on Highly Reduced Graphene Oxide: A Highly Active Nanocomposite Catalyst for Aerial Oxidation of Benzylic Alcohols. Catalysts 2017, 7, 391.
Note that from the first issue of 2016, MDPI journals use article numbers instead of page numbers. See further details here.
Related Articles
Comments
[Return to top]