Exosomes in Prostate Cancer: Putting Together the Pieces of a Puzzle
Australian Prostate Cancer Research Centre-Queensland, Institute of Health and Biomedical Innovation, Queensland University of Technology, Translational Research Institute, Level 3 West, 37 Kent Street, Brisbane, Queensland 4102, Australia
*
Author to whom correspondence should be addressed.
Received: 30 September 2013 / Revised: 21 October 2013 / Accepted: 1 November 2013 / Published: 11 November 2013
Abstract
Exosomes have been shown to act as mediators for cell to cell communication and as a potential source of biomarkers for many diseases, including prostate cancer. Exosomes are nanosized vesicles secreted by cells and consist of proteins normally found in multivesicular bodies, RNA, DNA and lipids. As a potential source of biomarkers, exosomes have attracted considerable attention, as their protein content resembles that of their cells of origin, even though it is noted that the proteins, miRNAs and lipids found in the exosomes are not a reflective stoichiometric sampling of the contents from the parent cells. While the biogenesis of exosomes in dendritic cells and platelets has been extensively characterized, much less is known about the biogenesis of exosomes in cancer cells. An understanding of the processes involved in prostate cancer will help to further elucidate the role of exosomes and other extracellular vesicles in prostate cancer progression and metastasis. There are few methodologies available for general isolation of exosomes, however validation of those methodologies is necessary to study the role of exosomal-derived biomarkers in various diseases. In this review, we discuss "exosomes" as a member of the family of extracellular vesicles and their potential to provide candidate biomarkers for prostate cancer.
View Full-Text
►

▼

Figures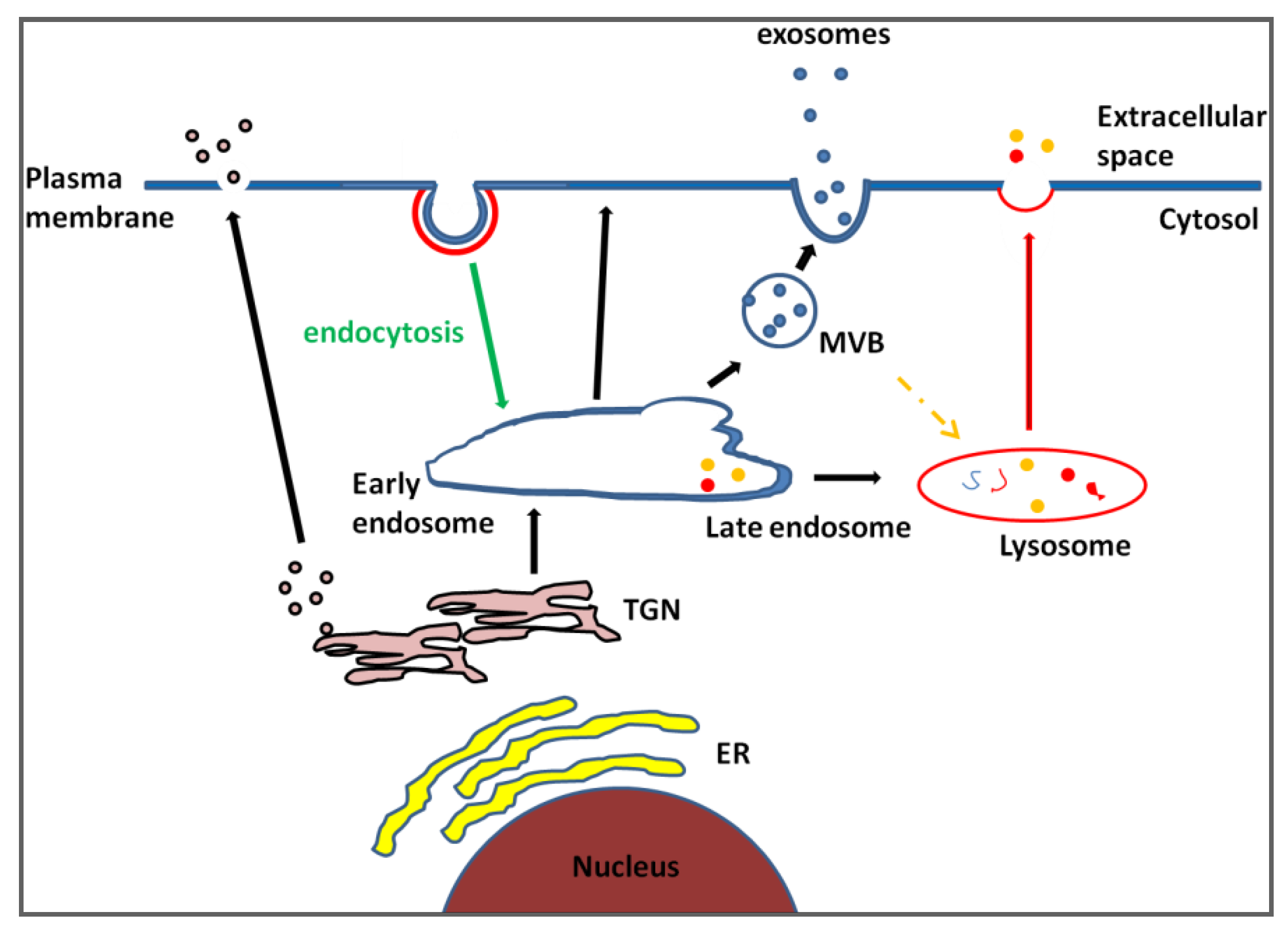 Figure 1

Share & Cite This Article
MDPI and ACS Style
Soekmadji, C.; Russell, P.J.; Nelson, C.C. Exosomes in Prostate Cancer: Putting Together the Pieces of a Puzzle. Cancers 2013, 5, 1522-1544.
Related Articles
Comments
[Return to top]