Leveraging the Role of the Metastatic Associated Protein Anterior Gradient Homologue 2 in Unfolded Protein Degradation: A Novel Therapeutic Biomarker for Cancer
1
Neurooncology Translational Group, King Fahd Medical Research Center, King Abdulaziz University, P.O. Box 80216, Jeddah 21589, Saudi Arabia
2
Department of Biological Sciences, Faculty of Science, King Abdulaziz University, P.O. Box 80203, Jeddah 21589, Saudi Arabia
3
Center of Excellence in Genomic Medicine Research, King Abdulaziz University, P.O. Box 80216, Jeddah 21589, Saudi Arabia
4
Department of Medical Laboratory Technology, Faculty of Applied Medical Sciences, King Abdulaziz University, Jeddah 21589, Saudi Arabia
5
Biochemistry Department, King Abdulaziz University, P.O. Box 80218, Jeddah 21589, Saudi Arabia
6
School of Biotechnology, Eternal University, Baru Sahib-173101, Himachal Pradesh, India
7
Microbiology Unit, King Fahad Medical Research Center, King Abdulaziz University, P.O. Box 80216, Jeddah 21589, Saudi Arabia
*
Author to whom correspondence should be addressed.
Received: 19 May 2019 / Revised: 18 June 2019 / Accepted: 21 June 2019 / Published: 26 June 2019
Abstract
Effective diagnostic, prognostic and therapeutic biomarkers can help in tracking disease progress, predict patients' survival, and considerably affect the drive for successful clinical management. The present review aims to determine how the metastatic-linked protein anterior gradient homologue 2 (AGR2) operates to affect cancer progression, and to identify associated potential diagnostic, prognostic and therapeutic biomarkers, particularly in central nervous system (CNS) tumors. Studies that show a high expression level of AGR2, and associate the protein expression with the resilience to chemotherapeutic treatments or with poor cancer survival, are reported. The primary protein structures of the seven variants of AGR2, including their functional domains, are summarized. Based on experiments in various biological models, this review shows an orchestra of multiple molecules that regulate AGR2 expression, including a feedback loop with p53. The AGR2-associated molecular functions and pathways including genomic integrity, proliferation, apoptosis, angiogenesis, adhesion, migration, stemness, and inflammation, are detailed. In addition, the mechanisms that can enable the rampant oncogenic effects of AGR2 are clarified. The different strategies used to therapeutically target AGR2-positive cancer cells are evaluated in light of the current evidence. Moreover, novel associated pathways and clinically relevant deregulated genes in AGR2 high CNS tumors are identified using a meta-analysis approach.
View Full-Text
►

▼

Figures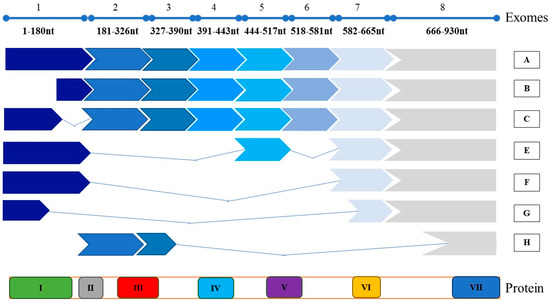 Figure 1
This is an open access article distributed under the
Creative Commons Attribution License
which permits unrestricted use, distribution, and reproduction in any medium, provided the original work is properly cited (CC BY 4.0).

Share & Cite This Article
MDPI and ACS Style
Alsereihi, R.; Schulten, H.-J.; Bakhashab, S.; Saini, K.; Al-Hejin, A.M.; Hussein, D. Leveraging the Role of the Metastatic Associated Protein Anterior Gradient Homologue 2 in Unfolded Protein Degradation: A Novel Therapeutic Biomarker for Cancer. Cancers 2019, 11, 890.
Note that from the first issue of 2016, MDPI journals use article numbers instead of page numbers. See further details here.
Related Articles
Comments
[Return to top]