Open Access This article is
freely available
re-usable
Review
Prevention and Management of Cow's Milk Allergy in Non-Exclusively Breastfed Infants
Kidz Health Castle, UZ Brussel, Vrije Universiteit Brussel, Laarbeeklaan 101, 1090 Brussels, Belgium
Received: 11 April 2017 / Accepted: 30 June 2017 / Published: 10 July 2017
Abstract
:
Introduction: The prevention and management of cow milk allergy (CMA) is still debated. Since CMA is much less frequent in breastfed infants, breastfeeding should be stimulated. Method: Literature was searched using databases to find original papers and reviews on this topic. Results: Hydrolysates with a clinical proof of efficacy are recommended in the prevention and treatment of CMA. However, not all meta-analyses conclude that hydrolysates do prevent CMA or other atopic manifestations such as atopic dermatitis. There are pros and cons to consider partially hydrolysed protein as an option for starter infant formula for each non-exclusively breastfed infant. A challenge test is still recommended as the most specific and sensitive diagnostic test, although a positive challenge test does not proof that the immune system is involved. The Cow Milk Symptom Score (CoMiSS™) is an awareness tool that enables healthcare professionals to better recognize symptoms related to the ingestion of cow milk, but it still needs validation as diagnostic tool. The current recommended elimination diet is a cow milk based extensive hydrolysate, although rice hydrolysates or soy infant formula can be considered in some cases. About 10 to 15% of infants allergic to cow milk will also react to soy. Mainly because of the higher cost, amino acid based formula is reserved for severe cases. There is no place for infant formula with intact protein from other animals as cross-over allergenicity is high. During recent years, attention focused also on the bifidogenic effect of prebiotics and more recently also on human milk oligosaccharides. A bifidogenic gastrointestinal microbiome may decrease the risk to develop allergic disease. The addition of probiotics and prebiotics to the elimination diet in treatment may enhance the development of tolerance development. Conclusion: Breastfeeding is the best way to feed infants. Cow milk based extensive hydrolysates remain the first option for the treatment of CMA for the majority of patients, while amino acid formulas are reserved for the most severe cases. Rice hydrolysates and soy infant formula are second choice options. Partial hydrolysates with clinical proof of efficacy are recommended in some guidelines in the prevention of CMA and allergic disease in at risk infants, and may be considered as an option as protein source in starter infant formula.
Keywords:
cow milk allergy; hydrolysate; infant formula; functional gastrointestinal disorder; prevention; treatment
1. Introduction
This manuscript discusses the prevention and management of cow's milk allergy (CMA) in non-exclusively breastfed infants. CMA is an adverse health effect arising from a specific immune response that occurs reproducibly on exposure to a protein present in cow milk. Breastfeeding is the first choice feeding for infants, and allergic and functional gastrointestinal disorders occur more often in non-exclusively breastfed than in breastfed infants. The prevalence of allergic diseases involving the gastrointestinal (GI) tract, respiratory tract and the skin is likely to be rising worldwide [
1
]. Food allergy is a growing health concern in the westernized world with approximately 6% of children suffering from it [
2
]. CMA is one of the most frequent causes of food allergies in young children with an estimated prevalence between 1.9% and 4.9% in the first year of life [
3
,
4
]. Whether there has also been an increase in CMA has not been thoroughly studied [
5
]. According to a report from Denmark, CMA is up to half of the allergic children immunoglobulin E (IgE) mediated [
6
]. The risk to develop allergic disease is multifactorial. Recent evidence suggests that low blood vitamin D level is a risk factor for food allergy; vitamin D deficiency predisposes to GI infections, which may promote the development of food allergy. Several data suggest that serum 25-hydroxyvitamin D levels are often insufficient in children with asthma, atopic dermatitis, and food allergy [
7
]. There is no evidence that supplementation of poly-unsaturated fatty acids in infancy has an effect on infant or childhood allergy, asthma, dermatitis/eczema or food allergy [
8
]. Many infants present with symptoms related to milk ingestion. The most frequent symptoms and signs related to CMA are listed in
Table 1
. Both IgE and non-IgE mediated CMA exist. Allergic symptoms must be reproducible. The involvement of the immune system in non-IgE mediated allergy is difficult to demonstrate. Non-IgE mediated allergy is the cause of symptoms in a subset of patients with "hypersensitivity". Sometimes the symptoms caused by ingestion of milk are very likely to be immune mediated, as in the case of atopic dermatitis improving during a cow milk elimination diet. However, in the case of GI symptoms, such as regurgitation, constipation or general symptoms such as crying or distress, the involvement of the immune system cannot (easily) be demonstrated. . It is likely that there is overlap between the latter and functional GI symptoms. Experts agreed that the likely prevalence for colic, regurgitation, and functional constipation is 20%, 30% and 15%, respectively [
9
]. The perception of parents that an infant may have cow milk related symptoms is much greater than the reported incidence of CMA since parents report an incidence of up to 17% [
10
]. The relationship between some of these common symptoms of infancy and CMA is not clear. The best example may be upper respiratory tract symptoms which can seldom be related to CMA, but most frequently are caused by viral infections. It is only in a minority of infants that functional GI symptoms such as regurgitation, constipation and colic are of allergic origin. Intolerance is the consequence of lactase deficiency, the brush border enzyme that digests lactose, the predominant sugar in milk, and is almost always secondary to another condition in young infants. The meaning and definition of a "hypo-allergenic formula" varies in different parts of the world. While in Europe a "hypo-allergenic formula" means a formula that contains hydrolyzed protein and thus a reduced allergenicity, the American Academy of Pediatrics defined it as a formula that is effective in the treatment of at least 90% of the children with CMA, with a 95% confidence interval. It has to be recognized that an extensive hydrolysate is "tolerated" by the vast majority of CMA-patients but that such an elimination diet is not really "treatment" as the elimination diet does not change the immune response. Oral immunotherapy or anti-IgE actually modify the individual propensity to react to cow's milk and are therefore therapeutic. However, since most literature, including guidelines, recommend the use of extensive hydrolysates as first choice in the management, "treatment" is used in this context.
Tolerance of cow milk will have developed in 85% to 90% of the infants with CMA by the age of three years. High IgE levels predict a longer persistence of allergic reactions to cow milk. In particular, GI symptoms show a good prognosis, suggesting again an overlap between functional GI symptoms and CMA [
3
,
6
]. However, most of the information on the natural evolution of CMA comes from tertiary care or specialized centers and only the most severe cases are seen in these centers. This means that data on the natural evolution of CMA at the primary healthcare level are missing.
2. Methods
The PubMed and Cochrane Library databases were searched up to July 2016. The searches were limited to human studies and to studies published in English. Only published data were considered.
3. Prevention
The allergic march describes the order in which atopic disease develops, starting with atopic dermatitis followed by asthma to end with rhinoconjunctivitis [
11
]. The development of atopic disease is influenced by environmental and genetic, thus epi-genetic, confounders.
Two meta-analyses including selected papers on one partial hydrolysate conclude that selected partially and extensive hydrolyzed infant formula may prevent the development of atopic dermatitis and possibly that of CMA [
12
,
13
]. Boyle et al concluded in a meta-analysis including much more trials (37 compared to 11 and 15 [
14
]) that overall there was no consistent evidence that partially or extensively hydrolysed formulas reduce risk of allergic or autoimmune outcomes in infants at high pre-existing risk of these outcomes [
14
]. Odds ratios for eczema at age 0–4, compared with standard cows' milk formula, were 0.84 (95% confidence interval 0.67 to 1.07) for partially hydrolysed formula; 0.55 (0.28 to 1.09) for extensively hydrolysed casein based formula; and 1.12 (0.88 to 1.42) for extensively hydrolysed whey based formula [
14
]. A large study with a negative outcome with a different partial whey hydrolysate than the one included in the above mentioned two meta-analyses contributes largely to these findings [
15
]. These findings also suggest that outcomes obtained with one hydrolysate may not be extrapolated to another hydrolysate, and that findings are hydrolysate-specific. According to Boyle et al, there is no evidence to support the health claim approved by the US Food and Drug Administration that a partially hydrolysed formula could reduce the risk of eczema nor the conclusion of the Cochrane review that hydrolysed formula could allergy to cows' milk [
14
]. This is only partially confirmed by the recent Cochrane review reported that in infants at high risk of allergy not exclusively breast fed, very low-quality evidence suggests that prolonged hydrolysed formula feeding compared with CMF feeding reduces infant allergy and infant CMA ([
16
] -Cochrane review withdrawn). Studies have found no difference in childhood allergy and no difference in specific allergy, including infant and childhood asthma, eczema and rhinitis and infant food allergy [
16
]. Although extensively hydrolyzed formulas (eHF) can be used in prevention, they are not considered as first option as they are much more expensive that partially HF (pHF). Because of their bitter taste, eHF have a poor palatability. In theory, the allergenic epitopes are destroyed in the manufacturing process of eHF. pHF has been developed to decrease the amount of epitopes that possibly induce sensitization, while still having peptides of sufficient immunogenicity to induce oral tolerance. Only these pHF can be recommended for prevention for which there are sufficient clinical data to support their efficacy, which are missing for the majority of the commercialized pHFs. Some guidelines recommend the use of pHFs in "at risk" infants, which are defined as infants born in a family in which at least one of the family members (parents, brother, sister) has atopic disease. There is no consensus if this diagnosis of atopic disease should be "doctor confirmed" or not. As a consequence of the ongoing debate some countries (e.g., Japan, UK, Finland, Australia) do not recommend the use of pHF to prevent allergy. There is no place for infant formula with intact protein from different origin in the prevention of allergic disease. Soy protein infant formula has no place in the prevention of atopic disease.
Epidemiological data show that about half of the infants that will develop allergy are not part of this "at risk" group [
17
]. This is due to the fact that although the risk is lower in the non-at risk group, the number of infants in the non-at risk group is much larger. In other words: guidelines recommend today prevention only for half of the infants that will develop atopic disease, and not for the other half. A recent analysis from the 15 year follow-up of the two German birth cohorts GINI-plus and LISA-plus reported for the first time that parental allergic diseases increase the risk of childhood allergic diseases, especially for asthma, independent on whether the first onsets was before or after the birth of a child [
18
]. Knowledge on the long-term effects of pHF on growth and body composition outcomes in healthy infants later in life is still limited [
19
]. There are some indications that hydrolysed protein results in metabolic responses more distinctly different from those of human milk and different metabolic organ development compared to intact protein [
19
,
20
]. However, FDA and EFSA regulatory authorities consider a partially hydrolysed protein source as a protein source that can be used in starter infant formula, irrespective of the fact if there would be some prevention of allergy or not. All studies with pHF show no or some benefit, but never an increased risk for adverse effects. So the question should be asked is pHF should not be considered as the best second choice infant feeding for every infant, at least for those pHFs with clinical data supporting their efficacy (
Figure 1
), irrespective of the fact if there is a preventive effect on allergy or not. Opponents to this viewpoint state that breast milk contains intact protein, and a pHF does not. This is true. But: breast milk contains also proteases, digesting protein. The role of these proteases is yet unknown. And breast milk does not contain intact cow milk protein, but contains cow milk peptides. The digestion of partially hydrolysed protein may result in different metabolites than intact protein. Whether this is clinically relevant or not, is yet unknown. Overall, it is the opinion of the author that a partially hydrolysed protein may be considered as an option as protein source of a starter formula for every non-exclusively breastfed infants. It then becomes a cost/benefit discussion, which is difficult because cost of formula does vary substantially from country to country [
19
].
4. Symptoms and Diagnosis
Symptoms related to cow milk intake develop usually within the first two months after its introduction and it is unusual for CMA to develop in a child older than one year of age [
21
]. Symptoms can be separated in IgE and non-IgE mediated, and according to literature the distribution can be estimated fifty-fifty [
21
]. Many infants develop symptoms in two or more organ systems. Typical IgE mediated symptoms include urticaria, angioedema, vomiting, diarrhea and anaphylaxis. Dermatitis and rhinitis can be IgE and non-IgE mediated. Vomiting, constipation, hemosiderosis, malabsorption, villous atrophy, eosinophilic proctocolitis, enterocolitis and eosinophilic esophagitis are non-IgE mediated reactions. In addition, respiratory symptoms such as chronic rhinitis and asthma may be caused by CMA [
22
]. Irritability, fuzziness and colic are sometimes the only symptoms of CMA [
3
,
23
]. Whether diagnostic investigations such as IgE, specific RAST and skin prick tests should be performed depends on local facilities and routines, but they are not routinely recommended in the guidelines [
3
,
21
]. Total IgE is not helpful in the diagnosis of CMA, but the IgE level is related to the development of tolerance: the lower the total IgE, the more rapidly tolerance develops [
21
]. Specific IgE and skin prick tests may contribute to confirm the suspected diagnosis, although false positive results do exist. The atopy patch test, which is popular in France, has not been considered as a recommended diagnostic test in guidelines [
3
,
21
]. Negative test results do not exclude allergy [
3
]. Other diagnostic tests are only possible in specialized laboratories or indicated in very distinct clinical conditions, such as mucosal biopsies in infants presenting with blood in their stools. There is no place for the (expensive) determination of IgG4-antibody levels as these are considered to demonstrate contact of the immune system with the antigens but do not suggest an allergic reaction [
3
,
21
,
23
].
A symptom-based score, the Cow Milk Related Symptom Score (CoMiSS
TM
) has recently been developed to raise awareness of symptoms related to the ingestion of cow milk [
24
]. A challenge test is likely to be positive in 80% of patients if an initial score of more than 12 decreases to less than half with an eHF [
25
]. Therefore, it is hoped that, when it is validated, the CoMiSS
TM
may become a valuable diagnostic tool [
24
].
The majority of the guidelines accept an open challenge in infants suspected of CMA, although a double-blind challenge test is considered to be the gold standard for diagnosing CMA [
3
,
21
,
23
]. Standardized procedures on how to perform a challenge test have been published (
Table 2
) [
3
,
21
,
23
]. A challenge test should always be performed under medical supervision, but it does not have to be systematically performed in a hospital environment. Hospitalization is recommended if it is suspected that acute, severe or unpredictable symptoms could occur [
3
]. Parents are often reluctant to perform a challenge test, because it will make the allergic child sick again. In addition, the results of a challenge are often difficult to interpret. While immediate reactions are relatively easy to pick up, delayed reactions are more difficult to detect. A group of experts published a standardized double-blind placebo-controlled food challenge [
24
]. This certainly has the merit to be scientifically sound but has the disadvantage to be difficult to apply in daily practice in not experienced centers or at primary health care level. Specifically for a cow's milk challenge, European experts have proposed an open prolonged challenge: after a half day challenge under medical supervision, the patient returns home and parents need to continue the challenge by providing a sufficient daily intake of at least 200 mL of milk per day [
3
,
21
]. Indeed, about half of the children will develop a delayed reaction, which will only be picked up if the parents are collaborating and the follow up is adequate. Double-blind challenge tests cover only the first part of the challenge test, which is under medical supervision.
If negative, the infant should drink at least 200 m of cows' milk-based infant formula each day for the next 2 weeks and the parents should be contacted daily by a healthcare professional or should contact a healthcare professional if symptoms occur so that a late reaction can be documented.
6. Gut Microbiota
The role of the GI microbiota in food allergy has been a topic of major interest since many years. Oral tolerance is the consequence of a systemic absence of a response to dietary antigens. Early infancy is a window during which gut microbiota may shape food allergy outcomes in childhood [
54
]. Dietary antigens and intestinal microbiota are known to make up the majority of the antigen load in the intestine. The GI microbiome plays a strong role in the orientation of the immune response [
55
].
Food allergy is associated with alterations in the gut microbiota or dysbiosis early in life that may be predictive of disease persistence versus tolerance acquisition [
56
]. Qualitative and quantitative differences in the composition of the gut microbiota between infants who will and infants who will not develop allergy are demonstrable before the development of any clinical manifestations of atopy [
57
,
58
]. Gut microbiome composition at age 3 to 6 months was associated with acquisition of tolerance to milk proteins by age 8 years, with enrichment of Clostridia and Firmicutes in the infant gut microbiome of subjects with resolved CMA [
54
]. Metagenome functional prediction supported decreased fatty acid metabolism in the gut microbiome of subjects whose CMA resolved [
54
]. As a consequence, bacterial taxa within Clostridia and Firmicutes could be studied as probiotic candidates for milk allergy therapy [
54
]. Data obtained in murine models of food allergy suggest that microbial therapy with protolerogenic bacteria such as certain Clostridial species holds promise in future applications for prevention or therapy of food allergy [
59
]. Extrapolation from in vitro data suggests that supplementing infant formulas such as eHF with prebiotics or probiotics (
Lactobacillus
(L.)
rhamnosus
GG,
Bifidobacteria
(B.) breve) may offer an additional benefit [
60
].
6.1. Prebiotics
Up to now, only a limited number of HMOs have been synthetized and studied in infant formula, showing beneficial results. It is however unclear if a single HMO is more beneficial for the infant's immune system development than the artificial prebiotic oligosaccharides such as galacto- and fructo-oligosaccharides.
7. Conclusions
The diagnosis of CMA is still a challenge. Cow milk based eHF remains the recommended and preferred therapeutic choice, while AAF is reserved for the most severe cases. Rice hydrolysates and soy informant formulas are second choice options. Manipulation of the gut microbiotica may enhance the development of oral tolerance. Hydrolysates, in particular pHF with proven efficacy, may become a protein source in starter infant formula. Since the efficacy of hydrolysates in the prevention of allergic disease is debated, some guidelines recommend these formulas in infants at risk for atopic disease, while other meta-analyses and some countries do not recommend the use of these formulas in prevention. However, it is obvious that these formulas do not harm. Similar, although the clinical evidence for a benefit of additional prebiotics or HMOs and/or probiotics is limited, supplementation of hydrolysates should be considered as adverse effects have not been reported.
Conflicts of Interest
Yvan Vandenplas has participated as a clinical investigator, and/or advisory board member, and/or consultant, and/or speaker during the last 15 years for Abbott Nutrition, Aspen, Biogaia, Biocodex, Danone, Hero, Hypocrata (Kabrita), Nestle Nutrition Institute, Nutricia, Mead Johnson Nutrition, Merck, Orafti, Phacobel, Sari Husada, United Pharmaceuticals (Novalac), Wyeth and Yakult.
Figure 1. Proposed dietary options according to breastfeeding and/or family history of atopic disease.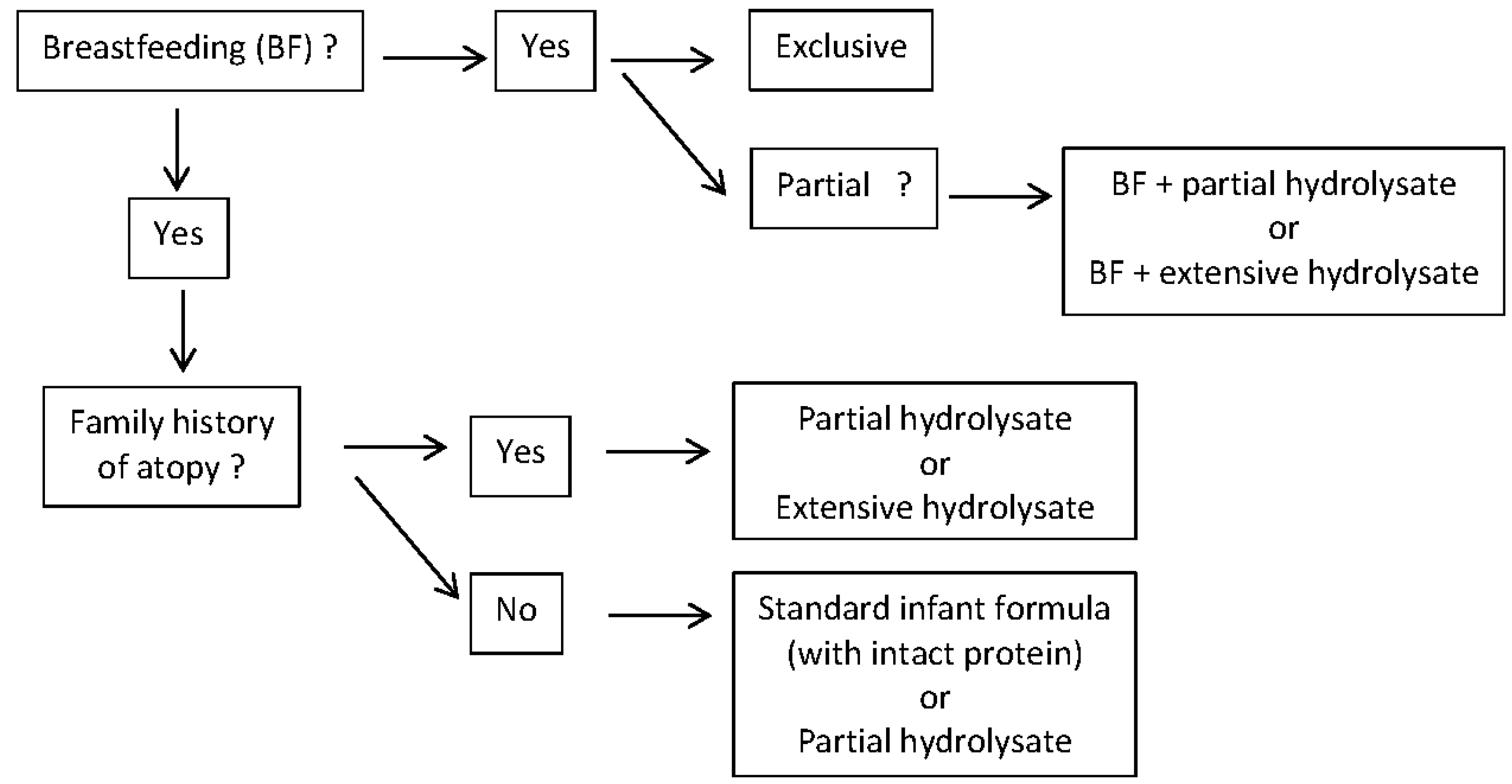 Table 1. Symptoms and signs related to CMA.
General
Anaphylaxis

Food protein induced enterocolitis syndrome (FPIES; shock-like symptoms with severe metabolic acidosis, vomiting and diarrhea)
Gastro-Intestinal
Failure to thrive, anorexia, refusal to feed, early satiety

Dysphagia, dyspepsia

Abdominal pain, colic

Nausea, regurgitation, emesis

Diarrhea with or without protein loss or bleeding

Constipation with or without perianal rash

Iron-defeiciency anemia due to occult blood loss
Respiratory
Respiratory distress

Runny nose, chronic coughing

Wheezing/stridor
Dermatological
Urticaria, atopic eczema, angioedema.
Table 2. Example of standardized protocol for open challenge test.
Drop of formula on the lips

If there is no reaction after 15 min, the formula is given orally and the dose is increased stepwise (0.5, 1, 3, 10, 30, 50 to 100 mL) every 30 min

Additional observation for at least 2 h

Table 3. Recommended therapeutic options according to different guidelines for different symptoms and signs of cow's milk allergy.
Table 3. Recommended therapeutic options according to different guidelines for different symptoms and signs of cow's milk allergy.
Australia [29]
Dracma [10]
Espghan [3]
1st choice
2nd choice
1st choice
2nd choice
1st choice
2nd choice
GI syndromes
eHF
soy (if >6 months)
AAF
eHF
eHF
AAF
eHF
AAF
proctocolitis
eHF
AAF
eHF
AAF
Eos Eso
AAF
AAF
AAF
Immediate FA
eHF
soy (if >6 months)
AAF
eHF
eHF
AAF/Soy
eHF
AAF
FPIES
eHF
AAF
eHF
AAF
eHF
AAF
Atopic eczema
eHF
soy
AAF
eHF
eHF
AAF/Soy
eHF
AAF
urticaria
eHF
AAF/Soy
eHF
AAF
Constipation
eHF
AAF
Heiner syndrome
AAF
eHF
© 2017 by the author. Licensee MDPI, Basel, Switzerland. This article is an open access article distributed under the terms and conditions of the Creative Commons Attribution (CC BY) license (http://creativecommons.org/licenses/by/4.0/).