Open Access This article is
freely available
re-usable
Review
The Anti-Cancer Effect of Polyphenols against Breast Cancer and Cancer Stem Cells: Molecular Mechanisms
Department of Stem Cell & Regenerative Biotechnology, Incurable Disease Animal Model and Stem Cell Institute (IDASI), Konkuk University, Gwangjin-gu, Seoul 05029, Korea
*
Author to whom correspondence should be addressed.
Received: 8 July 2016 / Accepted: 9 September 2016 / Published: 21 September 2016
Abstract
:
The high incidence of breast cancer in developed and developing countries, and its correlation to cancer-related deaths, has prompted concerned scientists to discover novel alternatives to deal with this challenge. In this review, we will provide a brief overview of polyphenol structures and classifications, as well as on the carcinogenic process. The biology of breast cancer cells will also be discussed. The molecular mechanisms involved in the anti-cancer activities of numerous polyphenols, against a wide range of breast cancer cells, in vitro and in vivo, will be explained in detail. The interplay between autophagy and apoptosis in the anti-cancer activity of polyphenols will also be highlighted. In addition, the potential of polyphenols to target cancer stem cells (CSCs) via various mechanisms will be explained. Recently, the use of natural products as chemotherapeutics and chemopreventive drugs to overcome the side effects and resistance that arise from using chemical-based agents has garnered the attention of the scientific community. Polyphenol research is considered a promising field in the treatment and prevention of breast cancer.
Keywords:
polyphenols; breast cancer; anti-cancer activity; autophagy; apoptosis; cancer stem cells
1. Introduction
Currently, cancer is one of the most common life-threatening diseases worldwide, and breast cancer has the highest rate of diagnosis amongst women. There are three main strategies to block and postpone the stages of carcinogenesis [
1
,
2
,
3
]. The primary strategy considered is a preventive approach, which blocks the toxic, as well as the mutagenic, effects, which consequently inhibits tumor initiation and promotion. The secondary strategy presents anti-cancer potential during the early stages of carcinogenesis via various mechanisms, such as control of signal transduction, blocking angiogenesis, antioxidant mechanisms, hormones, and modulation of immunity, which finally result in the blockage of cancer progression. The third strategy for cancer treatment and prevention involves blocking the invasiveness and metastatic properties of a tumor via regulation of cell-adhesion molecules, protection of the extracellular matrix (ECM) from degradation, and up-regulation of genes that block metastasis [
1
,
2
].
The link between a diet that is rich in fruits and vegetables, and the prevention, as well as the reduction, of the occurrence of health-daunting diseases has been evidenced, and is partially ascribed to polyphenols [
4
,
5
,
6
]. The term polyphenol was first given to natural compounds bearing multiple (poly) phenol rings, which are widespread in various fruits, vegetables, wine, nuts, tea, coffee, and in many foods that are consumed daily by humans [
7
]. Polyphenols possess a broad spectrum of structural variations, which lead to a wide range of biological functions; among them, anti-cancer functions. Polyphenols possess a broad spectrum of structural variations in the carbon backbone chains, as well as alterations to primary and secondary structures due to methylation, glycosylation, and hydroxylation [
6
,
8
]. These structural variations may be responsible for their various health benefits, including antioxidant [
9
,
10
], anti-inflammatory, anti-angiogenic [
11
,
12
], and anti-proliferative mechanisms, as well as regulation of key signaling protein and enzyme functions [
13
].
2. Carcinogenesis: Overview and Molecular Basis
There are numerous polyphenols that show potent inhibitory effects on the invasiveness and metastatic properties of cancer, which will be explained in detail in the following sections.
3. Overview on Breast Cancer and Cancer Stem Cells (CSCs)
Breast cancer represents about 25.2% of cancer cases in women, and commonly occurs in US women at a rate of one in eight cases [
34
,
35
]. In 2012, approximately 522,000 deaths were due to breast cancer [
36
]. Despite the success of emergent breast cancer therapeutics in decreasing mortality cases, the prognosis, in particular for the stage IV cancer, remains poor and needs further improvement [
37
]. The presence of small populations of cells with unique tumor recurrence and metastases represents a serious challenge during cancer therapy, and may be ascribed to the presence of a small population of specialized malignant cells, which are believed to be cancer stem cells (CSCs) [
38
,
39
].
In 2003, Al-Hajj et al. discovered the presence of CSCs in breast cancer [
40
]. They carried out fluorescence-activated cell sorting (FACS) analyses of primary breast cancer cells for the expression of the following markers, cluster of differentiation 44 (CD44), cluster of differentiation 24 (CD24), and epithelial specific antigen (ESA). They confirmed that CD44
+
CD24
−/low
cells possess the same characteristic features of CSCs, including self-renewal, differentiation, and high tumor induction properties [
40
].
4. Therapeutic Approaches to Breast Cancer and Development of Resistance
5. Overview on Polyphenols
The basic structure of flavonoids consists of a flavan nucleus (2-phenylchroman) containing 15 atoms that constitute three rings (A-ring (C6), B-ring (C6), and C-ring (C3)). The variation among flavonoids depends on the following: changes in the C-ring (presence of the 3-hydroxyl group, and double bond or 4-oxo group) and changes in the A- and B-rings, such as the difference in the number and the position of the hydroxyl and methoxyl groups. If one or more sugar group binds to the flavonoid structure, they are called "flavonoid glycosides", whereas flavonoids without a sugar group are described as "aglycones".
6. Correlation between Polyphenols' Anti-Cancer Activity and Autophagy
6.3. Quercetin
Quercetin (3,3′,4′,5,7-pentahydroxyflavanone), a flavonol, exists in a wide range of fruits and vegetables, such as onions, apples, and berries, and is considered one of the most common antioxidants in the human diet [
134
]. The application of quercetin to inhibit tyrosine kinase has been approved for clinical trials [
135
]. The anti-cancer potential of quercetin has been shown in various in vitro and in vivo studies [
136
,
137
,
138
,
139
]. Down-regulation of mTOR activity, and the subsequent formation of autophagosomes by quercetin treatment, have been evidenced [
140
].
In gastric cancer cells, quercetin induced cytoprotective autophagy that was abrogated upon treatment with the lysosomal inhibitor, chloroquine, or silencing of Atg5 or Beclin-1 using siRNA, and led to apoptotic cell death [
141
].
Hypoxia-induced factor 1α (HIF-1α) and Akt-mTOR signaling pathways are mediators of quercetin-induced cytoprotective autophagy. The components of the mTOR signaling pathway, in particular, mTORC1, play key roles in the maintenance of cellular homeostasis via modulation of protein synthesis through p70S6 kinase, which activates the ribosomal S6 subunit, and phosphorylation of 4E-BP1 (eIF4E binding protein 1) that inhibits the sequestration of the eukaryotic initiation factor of protein biosynthesis (eIF4). In various cancer cell lines, quercetin modulates the mTOR signaling pathway through down-regulation of the phosphorylation level of the ribosomal S6 subunit via p70S6 kinase, as well as via activation of 4E-BP1 [
140
].
6.4. Genistein
Genistein (4′,5,7-trihydroxyisoflavone), an isoflavone, is widely distributed in soybean and presents a broad spectrum of in vitro and in vivo anti-cancer potential in numerous cancer cells, through cell cycle arrest, induction of apoptosis, blocking of angiogenesis, inhibition of telomerase activity, and blocking inhibition of DNA topoisomerase II [
142
,
143
,
144
,
145
].
In ovarian cancer cells, genistein treatment led to cell death, which is independent of caspase signaling pathways and induced autophagy [
146
]. The autophagy induced by genistein treatment can be recovered upon treatment with methyl pyruvate, the substrate for oxidative phosphorylation and fatty acid synthesis.
Genistein-exposed ovarian cancer cells showed a marked reduction in glucose uptake that may be attributed to the inactivation of AKT signaling [
146
]. Inhibition of the aggregate that is formed by the interaction between cyclic AMP phosphodiesterase-4A4 (PDE4A4) and SQSTM1 protein (p62) is essential for the induction of autophagy. This can be explained by the role of SQSTM1 protein in interacting with LC3, which has a pivotal role in vesicle formation in autophagosomes [
147
]. Genistein-treated ovarian cancer cells showed marked autophagy due to inhibition of the formation of PDE4A4 and SQSTM1 aggregates, activated by ERK and PKC inhibitors [
148
].
7. Anti-Cancer Activity of Polyphenols against Breast Cancer: Molecular Mechanisms
The anti-cancer activities of polyphenols against a wide range of cancers, such as breast cancer [
173
], prostate cancer [
174
], colorectal cancer [
175
], pancreatic cancer, lung cancer, colorectal fibrosarcoma, and leukemia, have been proven [
176
]. The possible mechanisms underlying the anticancer activity of polyphenols against breast cancer are summarized in
Figure 5
, and the possible molecular mechanisms by which polyphenols kill breast cancer are described below.
7.2. Modulation of Inflammation-Related Factors
7.3. Modulation of the Estrogen Receptor
7.4. Modulation of the Aromatase Activity
Aromatase, an estrogen synthase, belongs to the cytochrome P450 enzyme family [
256
,
257
]. It is highly expressed in breast cancer tissue compared to normal breast tissue [
232
]. Aromatase inhibitors showed a better capacity for the treatment of breast cancer when compared to tamoxifen [
258
]. Aromatase stimulation is correlated with ER-independent malignancy [
259
]. The efficiency of various synthetic aromatase inhibitors in the clinical application of breast cancer treatment, in ER
+
patients at the postmenopausal stage, was demonstrated [
260
].
Owing to the similarity between the A and C rings of flavonoids with D and C rings of androstenedione, which is the substrate of aromatase, as well as to the potential of the C4 position's oxo-group to interact with the heme group of the aromatase, flavonoid compounds potently inhibit aromatase activity [
261
]. Flavones and isoflavones were reported to bind to estrogen receptors and to the active sites of the aromatase [
262
]. The potential of flavonoids to influence the promoter activity of aromatase was demonstrated [
263
,
264
], additionally their role in the regulation of breast cancer's aromatase expression has been proven [
265
].
Aromatase activity is markedly inhibited by luteolin [
266
], but is up-regulated by hesperetin (3′,5,7-trihydroxy-4-methoxyflavanone) [
265
]. The imidazolyl quinoline derivative of flavonoids, XHN27, a potent aromatase inhibitor, significantly suppresses the proliferation of breast cancer T47D cells, determined after screening a library of 7000 compounds [
267
].
7.5. Modulation of the Cell Cycle
During carcinogenesis, there is an imbalance between the action of cell cycle progression proteins and cell cycle arrest proteins, resulting in marked cell division and proliferation. Cell cycle progression can be mediated by cyclins and cyclin-dependent kinases (CDK), and its arrest is mediated by CDK inhibitors (CDKi), such as p15, p16, p21, p27, p53, and retinoblastoma tumor suppressor protein (RB). Loss of function of RB, a tumor suppressor gene, is involved in resistance to chemotherapeutic drugs, such as tamoxifen.
7.6. Modulation of Apoptosis
7.7. Modulation of the Multidrug Resistance (MDR)
7.8. Modulation of Signaling Pathways Related to Self-Renewal Capacity and Transformation of CSCs
CD44
+
/CD24
low
BCSCs showed a high degree of tumorigenicity with enhanced sphere formation and self-renewal capacities [
298
,
299
]. Embryonic development-related signaling pathways, such as Notch, Wnt/β-catenin, and Hedgehog, were significantly implicated in the self-renewal property of BCSCs [
300
]. We will discuss the potential of polyphenols to interfere with the stemness-related signaling pathways below.
7.8.1. Hedgehog (Hh) Signaling Pathway
Hh, encoding secreted proteins, modulates cellular differentiation, proliferation, and development processes via autocrine- and paracrine-mediated signaling pathways [
301
]. There are three main mammalian homologs of the Hh gene, namely Sonic hedgehog (Shh), Indian hedgehog, and Desert hedgehog [
302
]. The interaction of the Hh proteins with the transmembrane protein, patched (PTC), leads to activation or phosphorylation of another transmembrane protein, smoothened (SMO) [
303
]. The Hh pathway is correlated with the development and maintenance of CSCs in breast cancer, myeloid leukaemia, glioma, gastric cancer, and multiple myeloma [
304
,
305
,
306
,
307
]. Therefore, the discovery of new inhibitors targeting the Hh signaling pathway is a potent anti-cancer strategy and is under clinical trials (phases I and II) [
308
].
Cyclopamine, extracted from
Veratrum californicum
or corn lily, was the first discovered phytochemical that inhibits Hh signaling pathways by inactivation of SMO [
306
,
309
]. Cyclopamine inhibits breast CSC proliferation and mammosphere formation [
304
].
Genistein potently inhibits the growth of CD44
+
/CD24
−
BCSCs by the notable down-regulation of mRNA levels and the protein levels of SMO and Gli1, which are key factors for modulation of Hedgehog-Gli1 signaling [
310
].
7.8.2. Notch Signaling Pathway
Notch proteins are composed of four transmembrane glycoproteins, namely, Notch1, Notch2, Notch3, and Notch4, and also have five ligands, Delta-like1, Delta-like3, Delta-like4, Jagged1, and Jagged2 [
311
]. The Notch signaling pathway is involved in cellular proliferation and differentiation [
312
]. Its activation is mediated by the interaction between the extracellular domains of receptors with ligands and the release of the Notch intracellular domain (NICD) into the nucleus through proteolytic cleavage.
Resveratrol leads to down-regulation of Notch proteins only at the post-translational level, a decrease in mRNA levels of pre-TCRα and HES1, an increase in p53, and a reduction of PI3K/AKT signaling in MOLT-4 acute lymphoblastic leukemia cells [
313
].
7.8.3. Wingless/Integration 1 (Wnt) and the β-Catenin Signaling Pathway
7.9. Modulation of Autophagy
Autophagy plays a pivotal role in maintaining stem cell characteristics. Conditional deletion of Atg7 leads to a loss in properties, and disturbance in hematopoietic stem cell function [
326
]. In BCSCs, a high basal level of autophagy was detected in ALDH1+ cell populations [
327
]. Autophagy is essential for the enhancement of the invasiveness and metastatic properties of glioblastoma stem cells, which are mediated by DRAM1 and p62 [
328
].
Rottlerin significantly inhibits the growth of human BCSCs and induces autophagy via up-regulation of Atg12 and Beclin-1, and conversion of LC3-I into LC3-II [
329
]. Up-regulation of BAX, reduction in phosphorylation of AKT, mTOR, and AMPK, and a significant decrease in the expression of anti-apoptotic factors, were demonstrated over a long period of time of rottlerin treatment. shRNAs targeting Atg7 and Beclin-1 abrogated the capacity of rottlerin to induce autophagy. Autophagy inhibitors, 3-MA, Baf-A1, and cycloheximide, alleviate rottlerin-induced apoptosis and phosphorylation of AMPK. Inactivation of AMPK was concomitant with the down-regulation of Beclin-1, Atg12, and LC3.
Resveratrol blocks the growth of BCSCs and number of mammospheres [
330
]. It showed significant up-regulation of LC3-II, Atg7, and Beclin1, which is concomitant with cell toxicity.
7.10. Modulation of the Epithelial Mesenchymal Transition (EMT)
To sum up, several interesting studies have showed the capacity of polyphenols to potently restore epithelial characteristics in transformed breast cancer cells, and prevented the emergence of CSC phenotype and drug resistance.
8. Conclusions and Perspectives
In this review, we provide detailed information on the broad spectrum of mechanistic actions of polyphenols against breast cancer and CSCs. Many studies revealed that apoptosis- and/or autophagy-related signaling pathways are modulated by polyphenol treatment. Pharmacological inhibition of autophagy plays a pivotal role in polyphenol-induced cell death. We also explained the potential of polyphenols to target breast cancer and CSCs via modulation of various stemness-related signaling pathways and transcription factors.
This review provides useful information that will guide future research, which will provide strategies for efficient, polyphenol-based prevention, or treatment, of breast cancer. Further efforts are needed to resolve several remaining hurdles, such as the variations in applied dose, the large discrepancy between the in vitro and in vivo doses, and exposure time. Moreover, a better understanding of the interconnection between apoptosis and autophagy in the polyphenol-mediated treatment of breast cancer is needed to characterize the key factors involved in the actions of polyphenols. However, the progress in technology continues to provide answers to unresolved questions. To determine the potential of polyphenols in curing breast cancer in clinical trials, discovered polyphenols need to be elucidated. Chemotherapy remains.
In fact, there is a paucity of information related to the application of polyphenols as chemopreventive compounds. What lies ahead is the application of previously-discovered polyphenols in the treatment of breast cancer in clinical trials. Collectively, the therapeutic applications of polyphenols in breast cancer are promising, as these compounds present various mechanistic actions and their clinical applications need to be tested.
Acknowledgments
This work was supported by grants from the National Research Foundation (NRF) funded by the Korean government (2013M3A9D3045880 and 2015R1A5A1009701), by a grant (No. 312062-05) from the Bio-industry Technology Development Program, Ministry of Agriculture, Food and Rural Affairs, Republic of Korea, and by the 2016 KU Brain Pool of Konkuk University.
Author Contributions
Ahmed Abdal Dayem designed this work, collected the data, and co-wrote the manuscript, Hye Yeon Choi, Gwang-Mo Yang, Kyeongseok Kim, and Subbroto Kumar Saha collected the data and helped edit the manuscript. Ssang-Goo Cho designed the work, collected and reorganized the data, and wrote and edited the manuscript.
Conflicts of Interest
The authors declare no conflicts of interest.
Figure 1. Schematic representation depicting the multistage process, including initiation, promotion, and progression, of carcinogenesis, and the biological targets of polyphenols at each step.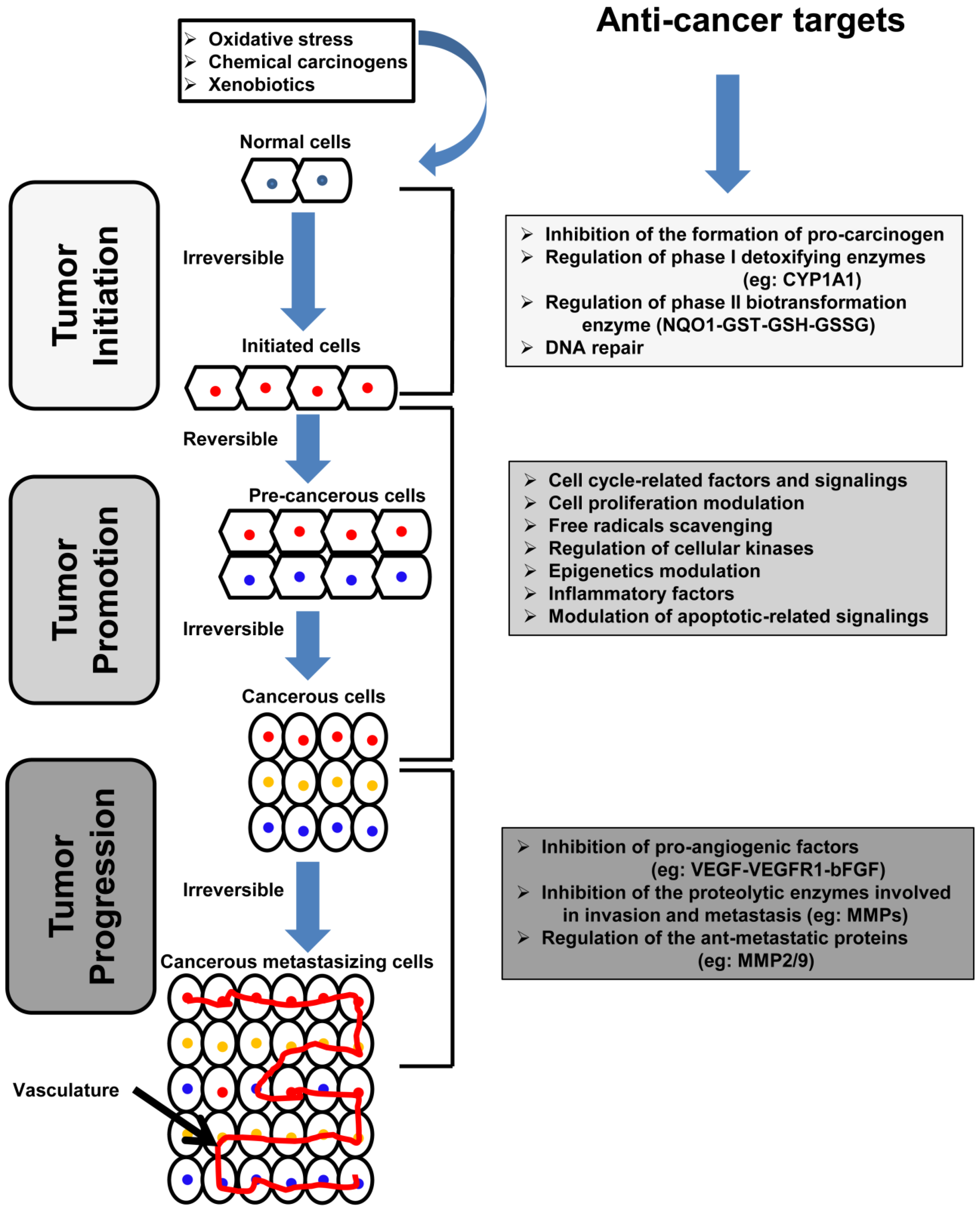 Figure 2. Diagram summarizing the classes of polyphenols and their basic chemical structures. Polyphenols can be separated into two main classes: flavonoids and non-flavonoids. The flavonoid class consists of two benzene rings, linked by a heterocyclic pyrone C-ring. The non-flavonoids class contains more intricate molecules, namely, benzoic acid, hydroxycinnamates, stilbenes, lignans, gallic acids tannins, and gallotannins.
Figure 3. Overview summarizing the main health benefits of polyphenols. Polyphenols play key roles in the prevention of serious diseases that threaten human life and negatively affect quality of life, such as cancer, metabolic diseases, neurodegenerative diseases, hypertension, and cardiac diseases.
Figure 4. Role of polyphenols in the modulation of autophagy in breast cancer. Polyphenols modulate the autophagy process by regulating various signaling pathways, such as the PI3K/AKT, RAS/RAF/ERK, PKCδ, and AMPK signaling pathways.
Figure 5. Comprehensive representation summarizing the possible mechanisms of action of polyphenols against breast cancer. The anti-cancer activity of polyphenols is mediated via the regulation of various signaling pathways, such as intrinsic and extrinsic apoptotic pathways, estrogen-related signaling pathways, cell cycle arrest, and inflammation-related signaling pathways. RES, resveratrol; CUR, curcumin; GENI, genistein; QUR, quercetin; APIG, apigenin.
© 2016 by the authors; licensee MDPI, Basel, Switzerland. This article is an open access article distributed under the terms and conditions of the Creative Commons Attribution (CC-BY) license (http://creativecommons.org/licenses/by/4.0/).