Pre-Antiretroviral Therapy Serum Selenium Concentrations Predict WHO Stages 3, 4 or Death but not Virologic Failure Post-Antiretroviral Therapy
1
Department of Medicine, Johns Hopkins University School of Medicine, Baltimore, MD 21287, USA
2
Department of Medicine, University of Witwatersrand, Johannesburg 2050, South Africa
3
University of North Carolina Lilongwe, Lilongwe, Private Bag A-104, Malawi
4
Department of Public Health and Community Medicine, Tufts University School of Medicine, Boston, MA 02111, USA
5
Durban International Clinical Research Site, Durban University of Technology, Durban 4001, South Africa
6
University of Zimbabwe Clinical Research Centre, Harare 999, Zimbabwe
7
Les Centres GHESKIO, Port-Au-Prince, HT-6110, Haiti
8
International Public Health Department, Liverpool School of Tropical Medicine, Liverpool L3 5QA, UK
9
Asociacion Civil Impacta Salud y Educacion, Lima, 4, Peru
10
STD/AIDS Clinical Research Laboratory, Instituto de Pesquisa Clinica Evandro Chagas, Fundacao Oswaldo Cruz, Rio de Janeiro 21045-900, Brazil
11
Research Institute for Health Sciences, Chiang Mai 50200, Thailand
12
Department of Ophthalmology, Johns Hopkins University School of Medicine, Baltimore, MD 21287, USA
13
Department of International Health, Johns Hopkins Bloomberg School of Public Health, Baltimore, MD 21205, USA
14
Department of Medicine, Division of Infectious Diseases, University of Colorado School of Medicine, Aurora, CO 80045, USA
*
Author to whom correspondence should be addressed.
Received: 28 July 2014 / Revised: 13 September 2014 / Accepted: 15 October 2014 / Published: 13 November 2014
Abstract
A case-cohort study, within a multi-country trial of antiretroviral therapy (ART) efficacy (Prospective Evaluation of Antiretrovirals in Resource Limited Settings (PEARLS)), was conducted to determine if pre-ART serum selenium deficiency is independently associated with human immunodeficiency virus (HIV) disease progression after ART initiation. Cases were HIV-1 infected adults with either clinical failure (incident World Health Organization (WHO) stage 3, 4 or death by 96 weeks) or virologic failure by 24 months. Risk factors for serum selenium deficiency (<85 μg/L) pre-ART and its association with outcomes were examined. Median serum selenium concentration was 82.04 μg/L (Interquartile range (IQR): 57.28–99.89) and serum selenium deficiency was 53%, varying widely by country from 0% to 100%. In multivariable models, risk factors for serum selenium deficiency were country, previous tuberculosis, anemia, and elevated C-reactive protein. Serum selenium deficiency was not associated with either clinical failure or virologic failure in multivariable models. However, relative to people in the third quartile (74.86–95.10 μg/L) of serum selenium, we observed increased hazards (adjusted hazards ratio (HR): 3.50; 95% confidence intervals (CI): 1.30–9.42) of clinical failure but not virologic failure for people in the highest quartile. If future studies confirm this relationship of high serum selenium with increased clinical failure, a cautious approach to selenium supplementation might be needed, especially in HIV-infected populations with sufficient or unknown levels of selenium.
View Full-Text
►

▼

Figures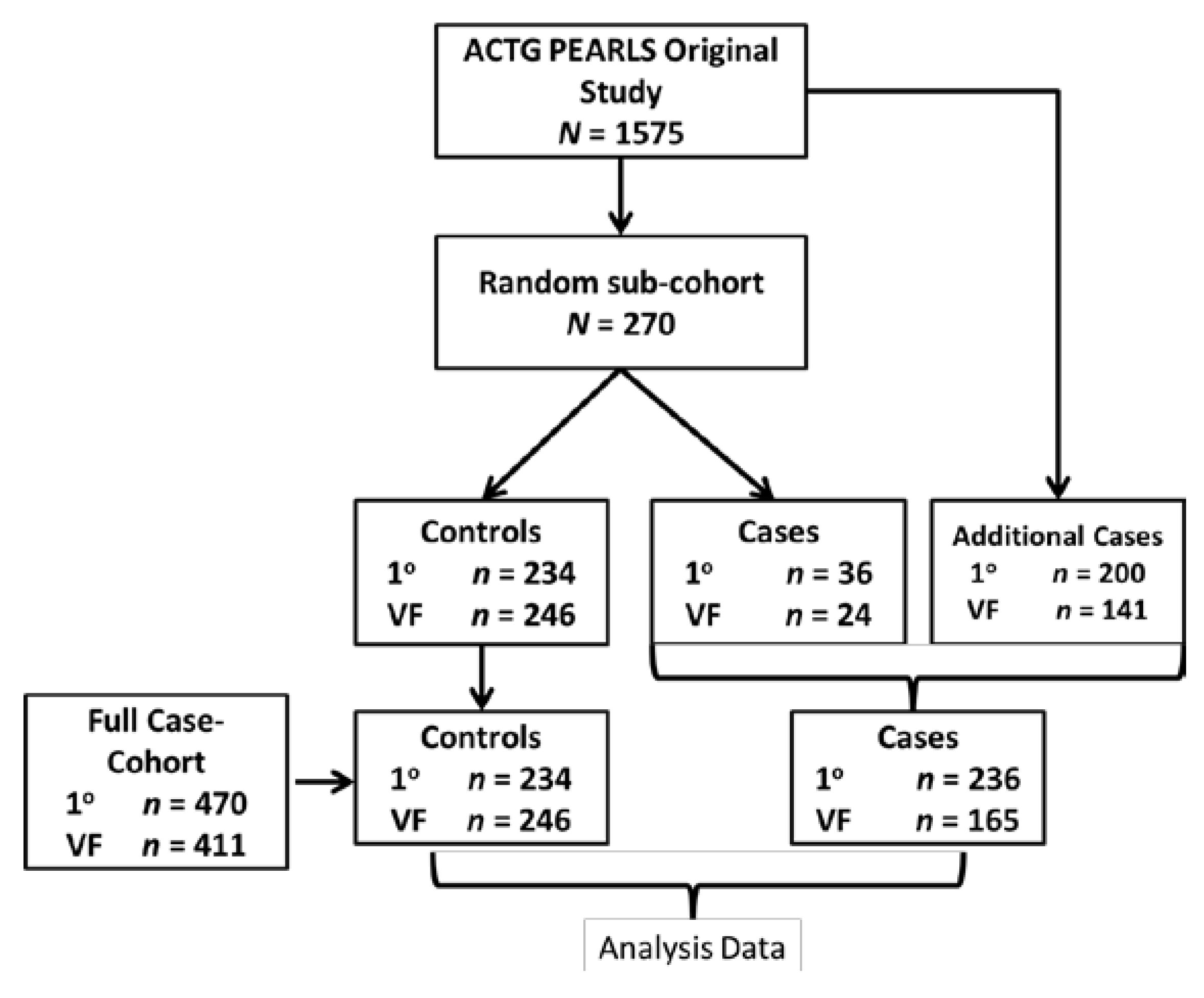 Figure 1
This is an open access article distributed under the
Creative Commons Attribution License
which permits unrestricted use, distribution, and reproduction in any medium, provided the original work is properly cited (CC BY 4.0).

Share & Cite This Article
MDPI and ACS Style
Shivakoti, R.; Gupte, N.; Yang, W.-T.; Mwelase, N.; Kanyama, C.; Tang, A.M.; Pillay, S.; Samaneka, W.; Riviere, C.; Berendes, S.; Lama, J.R.; Cardoso, S.W.; Sugandhavesa, P.; Semba, R.D.; Christian, P.; Campbell, T.B.; Gupta, A. Pre-Antiretroviral Therapy Serum Selenium Concentrations Predict WHO Stages 3, 4 or Death but not Virologic Failure Post-Antiretroviral Therapy. Nutrients 2014, 6, 5061-5078.
Related Articles
Comments
[Return to top]