Reef-Scale Thermal Stress Monitoring of Coral Ecosystems: New 5-km Global Products from NOAA Coral Reef Watch
1
Coral Reef Watch, U.S. National Oceanic and Atmospheric Administration, College Park, MD 20740, USA
2
Global Science and Technology, Inc., Greenbelt, MD 20770, USA
3
NESDIS/STAR, U.S. National Oceanic and Atmospheric Administration, College Park, MD 20740, USA
4
Marine Geophysical Laboratory, Physics Department, College of Science, Technology and Engineering, James Cook University, Townsville, QLD 4811, Australia
5
Institute for Marine Remote Sensing, College of Marine Science, University of South Florida, St. Petersburg, FL 33701, USA
6
Ames Research Center/Earth Science Division, U.S. National Aeronautics and Space Administration, Moffett Field, CA 94035, USA
7
Earth System Science Interdisciplinary Center, University of Maryland, College Park, MD 20740, USA
8
NESDIS/OSPO, U.S. National Oceanic and Atmospheric Administration, College Park, MD 20740, USA
9
DigitalGlobe, Inc., Herndon, VA 20171, USA
10
Cooperative Institute for Research in Environmental Sciences, University of Colorado at Boulder, Boulder, CO 80309, USA
*
Author to whom correspondence should be addressed.
Received: 30 August 2014 / Revised: 29 October 2014 / Accepted: 12 November 2014 / Published: 20 November 2014
Abstract
The U.S. National Oceanic and Atmospheric Administration (NOAA) Coral Reef Watch (CRW) program has developed a daily global 5-km product suite based on satellite observations to monitor thermal stress on coral reefs. These products fulfill requests from coral reef managers and researchers for higher resolution products by taking advantage of new satellites, sensors and algorithms. Improvements of the 5-km products over CRW's heritage global 50-km products are derived from: (1) the higher resolution and greater data density of NOAA's next-generation operational daily global 5-km geo-polar blended sea surface temperature (SST) analysis; and (2) implementation of a new SST climatology derived from the Pathfinder SST climate data record. The new products increase near-shore coverage and now allow direct monitoring of 95% of coral reefs and significantly reduce data gaps caused by cloud cover. The 5-km product suite includes SST Anomaly, Coral Bleaching HotSpots, Degree Heating Weeks and Bleaching Alert Area, matching existing CRW products. When compared with the 50-km products and
in situ
bleaching observations for 2013–2014, the 5-km products identified known thermal stress events and matched bleaching observations. These near reef-scale products significantly advance the ability of coral reef researchers and managers to monitor coral thermal stress in near-real-time.
View Full-Text
►

▼

Figures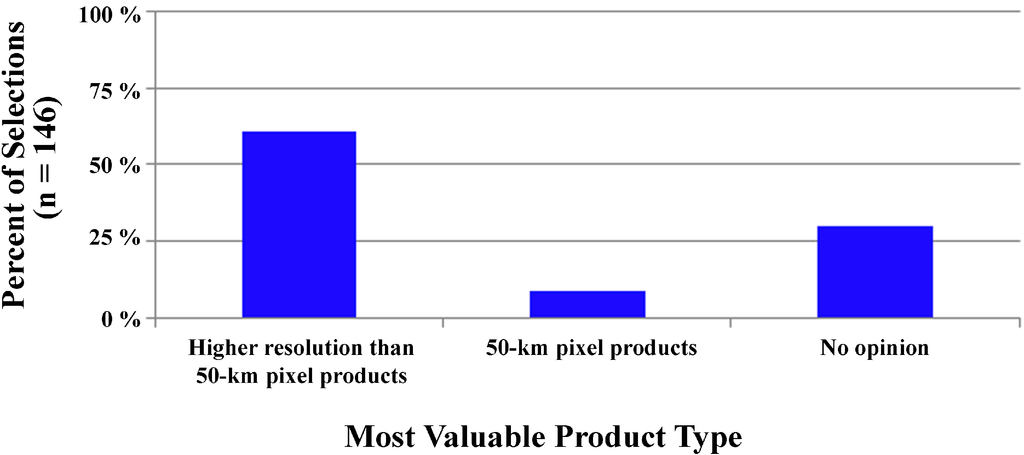 Figure 1
This is an open access article distributed under the
Creative Commons Attribution License
which permits unrestricted use, distribution, and reproduction in any medium, provided the original work is properly cited (CC BY 4.0).

Share & Cite This Article
MDPI and ACS Style
Liu, G.; Heron, S.F.; Eakin, C.M.; Muller-Karger, F.E.; Vega-Rodriguez, M.; Guild, L.S.; De La Cour, J.L.; Geiger, E.F.; Skirving, W.J.; Burgess, T.F.R.; Strong, A.E.; Harris, A.; Maturi, E.; Ignatov, A.; Sapper, J.; Li, J.; Lynds, S. Reef-Scale Thermal Stress Monitoring of Coral Ecosystems: New 5-km Global Products from NOAA Coral Reef Watch. Remote Sens. 2014, 6, 11579-11606.
Related Articles
Comments
[Return to top]