Open Access This article is
freely available
re-usable
Article
Healthcare and SDGs Governance in Light of the Sustainability Helix Model: Evidence from the African Continent
1
Department of Pharmacy, University of Salerno, 132, 84084 Fisciano, Italy
2
Department of Literary, Linguistic and Comparative Studies, University of Naples "L'Orientale", 80138 Naples, Italy
3
Department of Law and Economics, University of Rome Unitelma Sapienza, 295, 00161 Rome, Italy
4
Faculty of Agronomic Sciences, University of Abomey-Calavi, 01 BP 526 Benin, Africa
*
Author to whom correspondence should be addressed.
Received: 31 December 2018 / Accepted: 20 February 2019 / Published: 25 February 2019
Abstract
:
This work is based on a view of healthcare as a fundamental Sustainable Development Goal (SDG) to share globally to be effective at local level. On this basis, the paper analyzes the health programs in less-favored areas with the aim of understanding why the United Nations SDGs are so difficult to reach in some countries. A brief review of the main literature and research on the health governance systems in three countries of the African continent have been conducted to this aim. The results are interpreted through the sustainability helix model (SHM). Key roles and conditions of effectiveness of the health sustainable development governance approach in the investigated countries are discussed. The main findings reveal that the analyzed governance systems lack implementation plans. By discussing the observed problem in the light of the sustainability helix model, fundamental elements of a health sustainable development helix model have been identified in less favored countries where key actors and roles are identified. The study highlights, in particular, the relevance of 'interface' roles played by non-governmental actors (NGA) and international actors (IA) in the health governance system of less-favored countries. These actors and roles allow connections between the global and the local levels of action favoring interaction among actors institutionally devoted to governing development.
Keywords:
health; programs; sustainable development; sustainable development goals; sustainability helix model
Author Contributions
Conceptualization, M.S. and F.S.; methodology, M.S., F.S. and A.R.; validation, F.S., A.R. and G.G.A.; formal analysis, F.S. and A.R.; investigation, F.S., A.R. and G.G.A.; resources, F.S., A.R. and G.G.A.; data curation, F.S., A.R. and G.G.A.; writing—original draft preparation, M.S., F.S. and A.R.; writing—review and editing, M.S., F.S. and A.R.; visualization, A.R. and G.G.A.; supervision, M.S. and F.S.
Funding
This research received no external funding.
Conflicts of Interest
The authors declare no conflict of interest.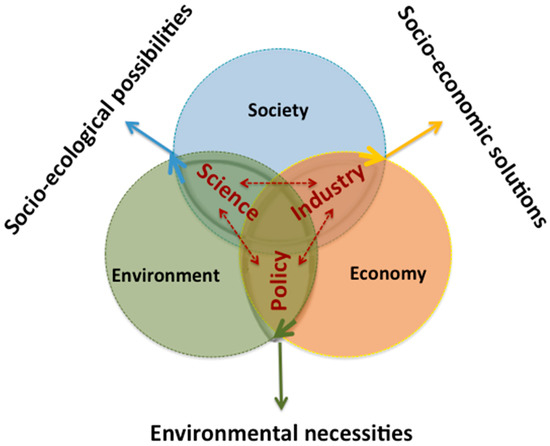 Figure 1.
The viable systems approach (
vSa)
sustainability helix model (authors' elaboration on [
32
]).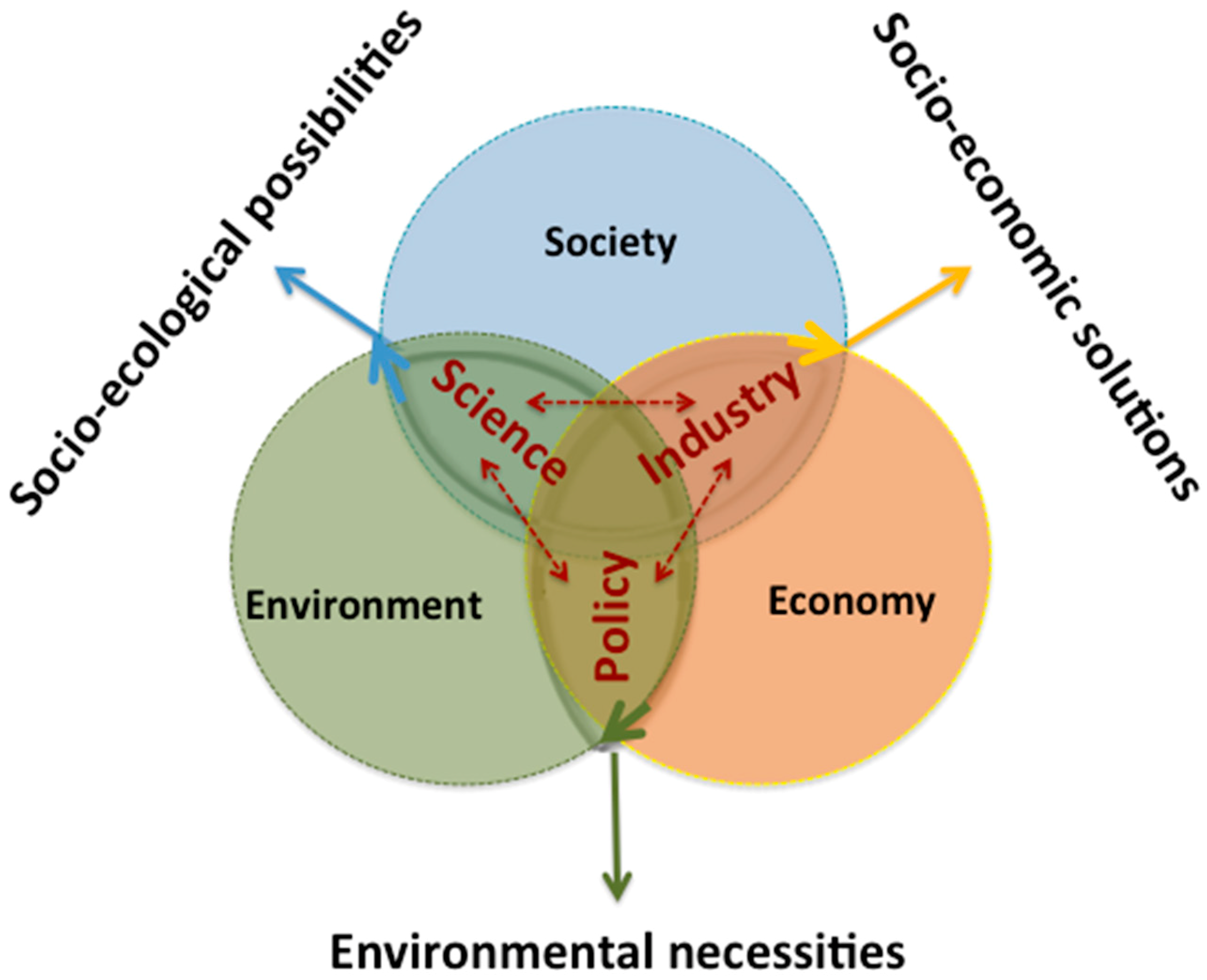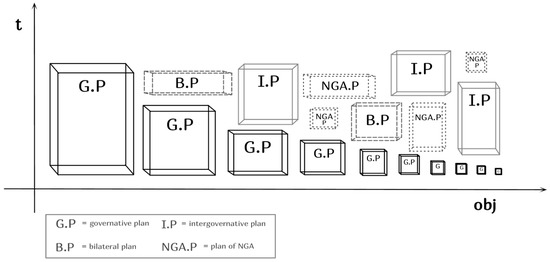 Figure 2.
The development Chinese boxes. Source: [
9
].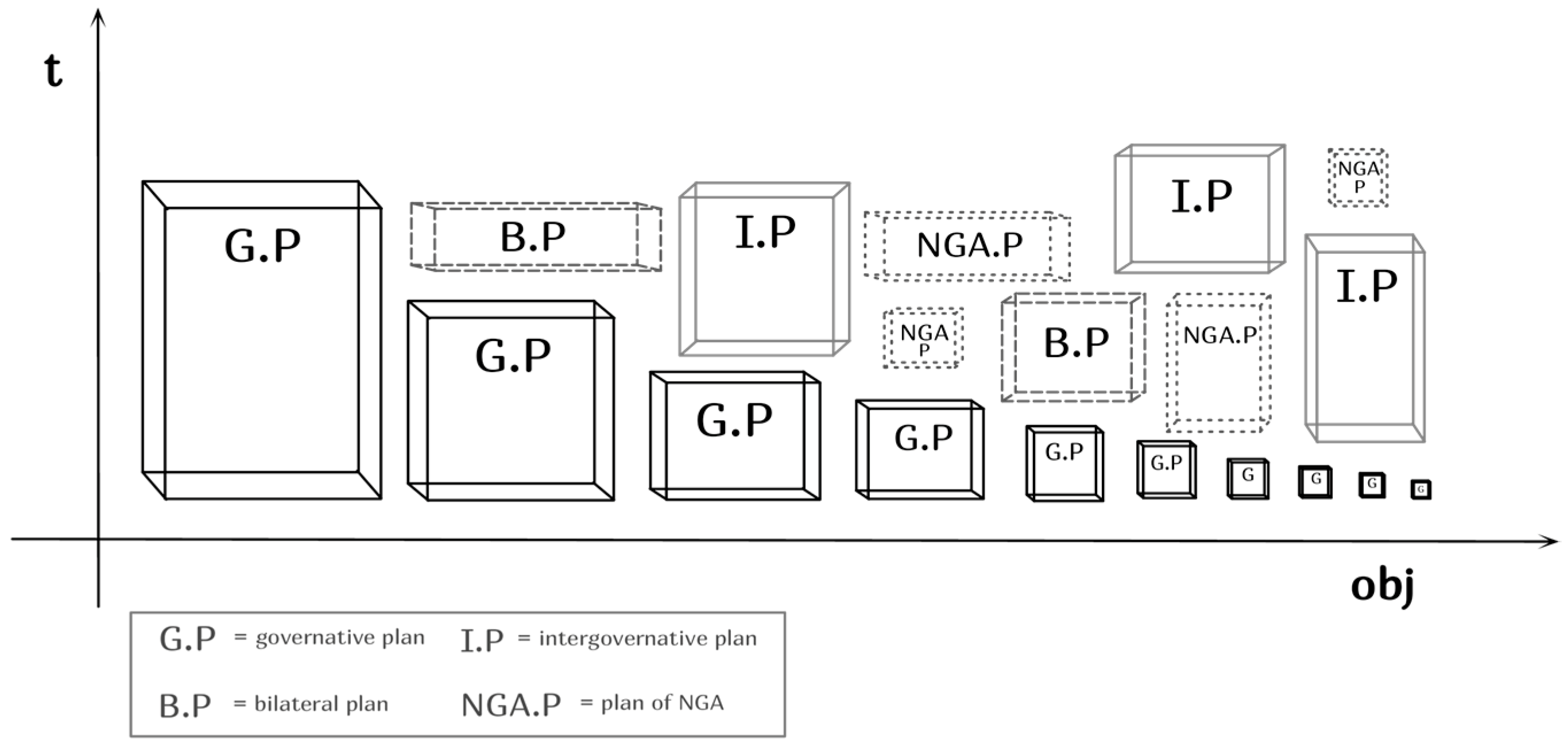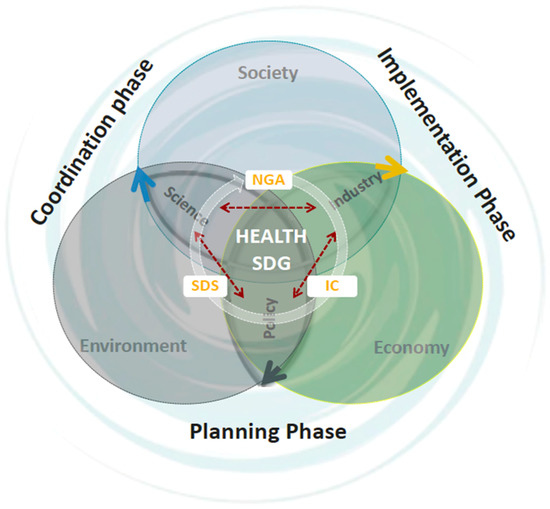 Figure 3.
Application of the sustainability helix model to the health Sustainable Development Goal (SDG) governance in the investigated countries (authors' elaboration on [
32
]).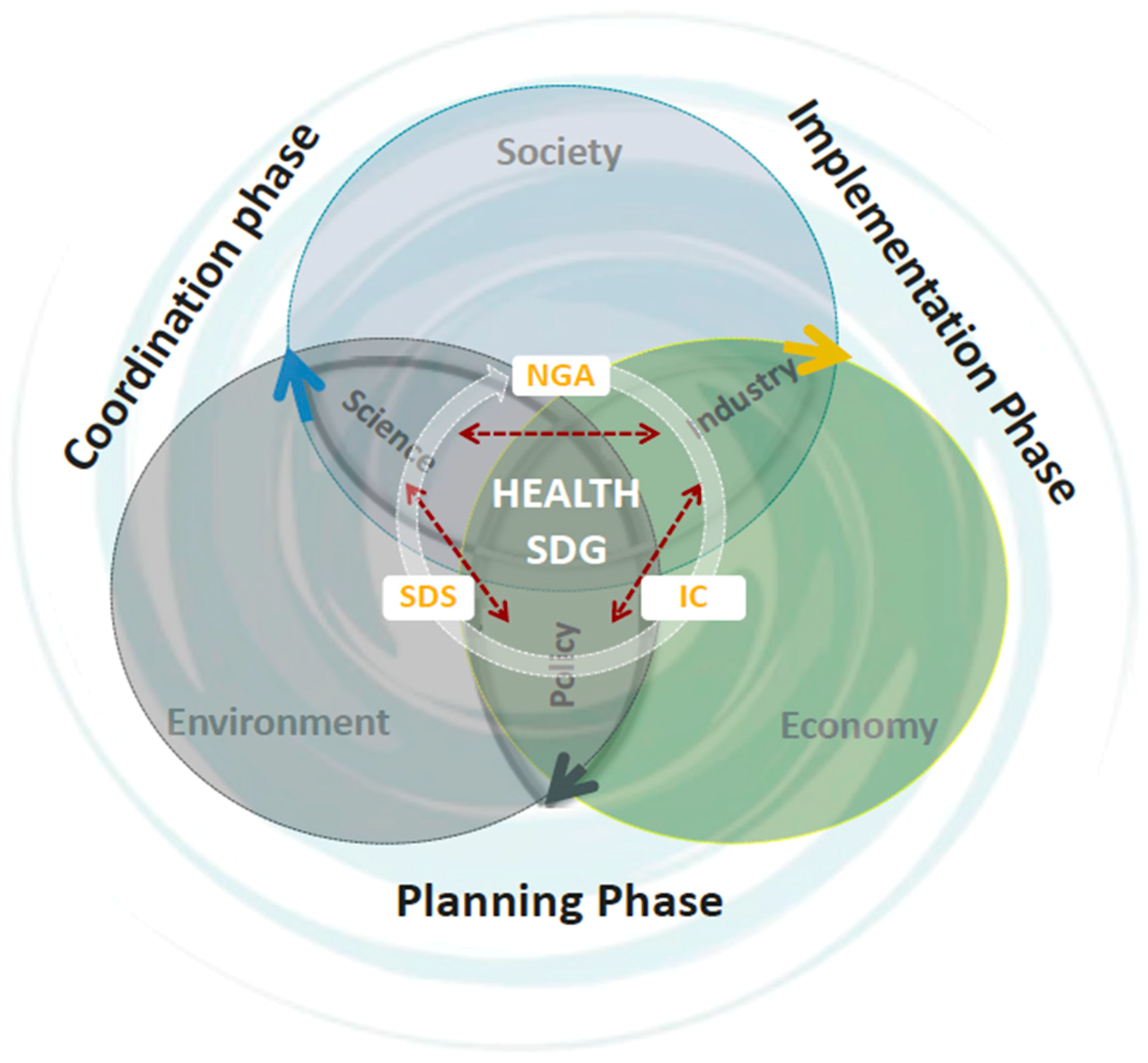 Life Expectancy at Birth, Total (Years)
Country
2010
2013
2014
2015
2016
South Africa
54
57
61
62
63
Ethiopia
61
64
64.5
65
65
Bénin
59
59
60.4
60.6
61
Health Indicators 2015/2016
Country
Health Exp.
PP (

$

)—2015
Health Exp.
(% GDP)—2015
Life Expect.
at birth—2016
South Africa
470.80
8.2
63
Ethiopia
24.28
4.05
65
Bénin
31.29
3.99
61
Organisation for Economic Co-operation and Development (OECD) Countries
Italia
2700.43
9.00
83
Japan
3732.56
10.90
84
USA
9535.95
16.84
79

© 2019 by the authors. Licensee MDPI, Basel, Switzerland. This article is an open access article distributed under the terms and conditions of the Creative Commons Attribution (CC BY) license (http://creativecommons.org/licenses/by/4.0/).