Open Access This article is
freely available
re-usable
Article
Reduction of Nitrates in Waste Water through the Valorization of Rice Straw: LIFE LIBERNITRATE Project
1
Dipartimento di Ing. Civile, Chimica e Ambientale (DICCA), Università degli Studi Genova, 16145 Genoa, Italy
2
Instituto de Tecnología de Materiales (ITM), Universitat Politècnica de València, 46022 Valencia, Spain
3
Departament de Química Analítica, Facultat de Química, Universitat de València, 46010 Valencia, Spain
4
Consorci de la Ribera, 46600 Alzira, Spain
5
La Unió de Llauradors i Ramaders del País Valencià, 46003 Valencia, Spain
6
Aguas de Valencia, S.A, 46005 Valencia, Spain
7
Diputació de València, 46003 Valencia, Spain
8
Stichting Incubator, 8911KS Leeuwarden, The Netherlands
*
Author to whom correspondence should be addressed.
Received: 31 July 2018 / Accepted: 21 August 2018 / Published: 24 August 2018
Abstract
:
An improved and more sustainable waste management system is required for successful development of technologies based on renewable sources. Rice straw is submitted to controlled combustion reactions and the produced ashes are chemically treated to produce silica. After a chemical activation step, the activated silica shows potential as an adsorbent agent and will be used to remove the excess of nitrates in groundwater and wells in the area of Alginet (Valencia, Spain), selected as a vulnerable zone within the Nitrates Directive. The demonstration activity aims to have a local impact on municipalities of 200 inhabitants or fewer, decreasing from current nitrate concentrations close to 50 mg/L, to a target of 25 mg/L. In a successive step, the methodology will be transferred to other municipalities with similar nitrate problems (Piemonte, Italy) and replicated to remove different pollutants such as manure (the Netherlands) and waste waters from the textile industry (Italy).
Keywords:
rice straw; waste management; energy and material recovery; water treatment; nitrate removal
1. Framework of LIFE LIBERNITRATE Project
In this framework, the present work describes the production of silica-based adsorbents obtained from the controlled combustion of rice straw and the preliminary lab scale tests on their use in nitrate removal from contaminated waters. The results demonstrate the suitability of the proposed methodology and identify potential improvements for the process.
2. Context and Technological Background
Rice is one of the most consumed crops worldwide, with an annual production of 700 million tons according to the Food and Agriculture Organization of the United Nations database [
29
]. Italy and Spain account for 80% of the European rice production: Italy is the leading European producer with a total cultivated surface of 220,000 ha. The crop is primarily grown in the Po basin (the Piedmont, Lombardy, Venetia, and the Romagna). The second largest European rice producer is Spain, with 117,000 ha. Andalucia and Valencia are the main rice-producing regions, the latter harboring a more stable water supply which benefits the production.
In order to establish sustainable management of rice harvest residues in the major producing areas that is transferrable to other communities with identical problems, the methodology shown in
Figure 1
is proposed. It consists of an initial pretreatment and densification of rice straw (
Section 2.1
) to optimize the subsequent energy valorization (
Section 2.2
). Afterwards, the obtained ashes are submitted to a material valorization (
Section 2.3
) and the products are used for water treatment (
Section 2.4
) which completes the re-use cycle. A complete description of the mentioned sub-sections is described in the following paragraphs.
3. LIFE LIBERNITRATE: Project Overview
The described methodology is the core of LIFE LIBERNITRATE. The main demonstration stage is carried out in Alginet (Valencia, Spain). This municipality has been selected as a vulnerable zone within the Nitrates Directive [
20
], with several wells currently abandoned or out of service as they do not meet the required quality standards to be considered as a source of drinkable water. The last public studies regarding water quality (2013) stated nitrate concentrations of 48 ppm, showing an increasing trend. The European Directive establishes that the maximum allowed concentration of nitrates cannot exceed 50 ppm, a value that is almost achieved, and, depending on the season of the year and the agricultural activities, can even be surpassed in some cases. For this reason, efficient techniques to recover existing wells and to guarantee good water quality have become necessary in the selected area of study. Additionally, the Natura 2000 national park of L'Albufera, located nearby Alginet (see location in
Figure 8
), is affected by this type of contamination, as the water's final destination is its lagoons.
The consortium of LIFE LIBERNITRATE (
Figure 9
) is composed of five technological partners (Universidad Politecnica de Valencia—UPV, Universidad de Valencia—UV, Università degli Studi di Genova—UNIGE, Aguas de Valencia—AVSA and Stichting Incubator—LWI) and three territorial partners (Consorci de la Ribera—CRIB, Uniò di Llauradors i ramaders—UNIO and Diputacion de Valencia—DIVAL).
The main objective of the activities is to reduce the concentration of nitrates in the comprehensive water cycle by using an integrated and innovative approach based on the use of an adsorption bed made of active silica obtained from the controlled burning of rice straw ashes. The project started in October 2017 and will last three years. It is comprised of 16 interrelated tasks distributed in five categories: three preliminary actions (already finished), six implementation actions, three monitoring actions, two dissemination actions and two coordinating actions.
The prototype to obtain controlled ashes from pelletized rice straw is currently under construction in Alginet (Spain). Its initial design, shown in
Figure 10
, was completed in May 2018 and its activity is expected to start in January 2019.
The activities in the water treatment plant using the prepared active silica beds will also start at the beginning of 2019. The targeted goals are:
-

Direct purification of at least 26 m3/day of well water, reducing the nitrate concentration to at least 25 ppm. The prototype will be directly transferrable to municipalities of 200 inhabitants or fewer;

-

An expected reduction of 90% in the concentration of nitrates in 130 L/day of water effluent in drinking water to facilitate compliance with the Nitrates Directive, and in the reject water of a reverse osmosis plant;
The methodology will be applied to a municipality in the area of Alginet, 24 km2, and other municipalities of CRIB, with a total area of 1230 km2. By demonstrating its feasibility and ensuring knowledge sharing and transparency, it will serve as a management system model to be replicated and extrapolated to the rice fields of the European Union. At the same time, this methodology will also be transferred to the treatment of water for the removal of other contaminating elements. In this context, replicability actions will be carried out in Piemonte (Italy) to treat water with high nitrate concentrations, whereas transferability actions will be aimed at the treatment of textile effluents (Italy) and manure (the Netherlands) during the third year of project implementation.
Finally, monitoring activities are being carried out during the whole implementation stage to assess the impact of the methodology on the environmental and socio-economic overall performances.
4. Conclusions
A methodology based on the sustainable management of rice straw has been defined. Firstly, its initial pretreatment and densification to optimize the subsequent energy valorization has been performed. Afterwards, the obtained ashes have been submitted to a material valorization obtaining silica with adsorbent properties that will be used for the removal of nitrates from contaminated waste waters. A 30% decrease in the nitrate concentration in respect to the initial 25 ppm was achieved. This method could be an initial pretreatment in current water technologies that would decrease the energy requirements of the process or, if efficiencies are further improved, it could even replace traditional osmosis plants. At the same time, this methodology can also be transferred to the treatment of different types of waste water, such as textile effluents or manure.
Author Contributions
Writing-Original Draft Preparation, C.M.; Writing-Review & Editing, P.C.-F., A.R.-G.; Visualization: R.T.-J., C.T.P., J.D.B., B.B., C.M.-L., L.S.-N., F.H., J.M., J.C., F.J.S., J.D.M., F.H.; Supervision, E.A.; Project Administration, P.M.
Funding
This research was funded by EU LIFE funding scheme, grant number LIFE16 ENV/ES/000419.

Conflicts of Interest
The authors declare no conflict of interest.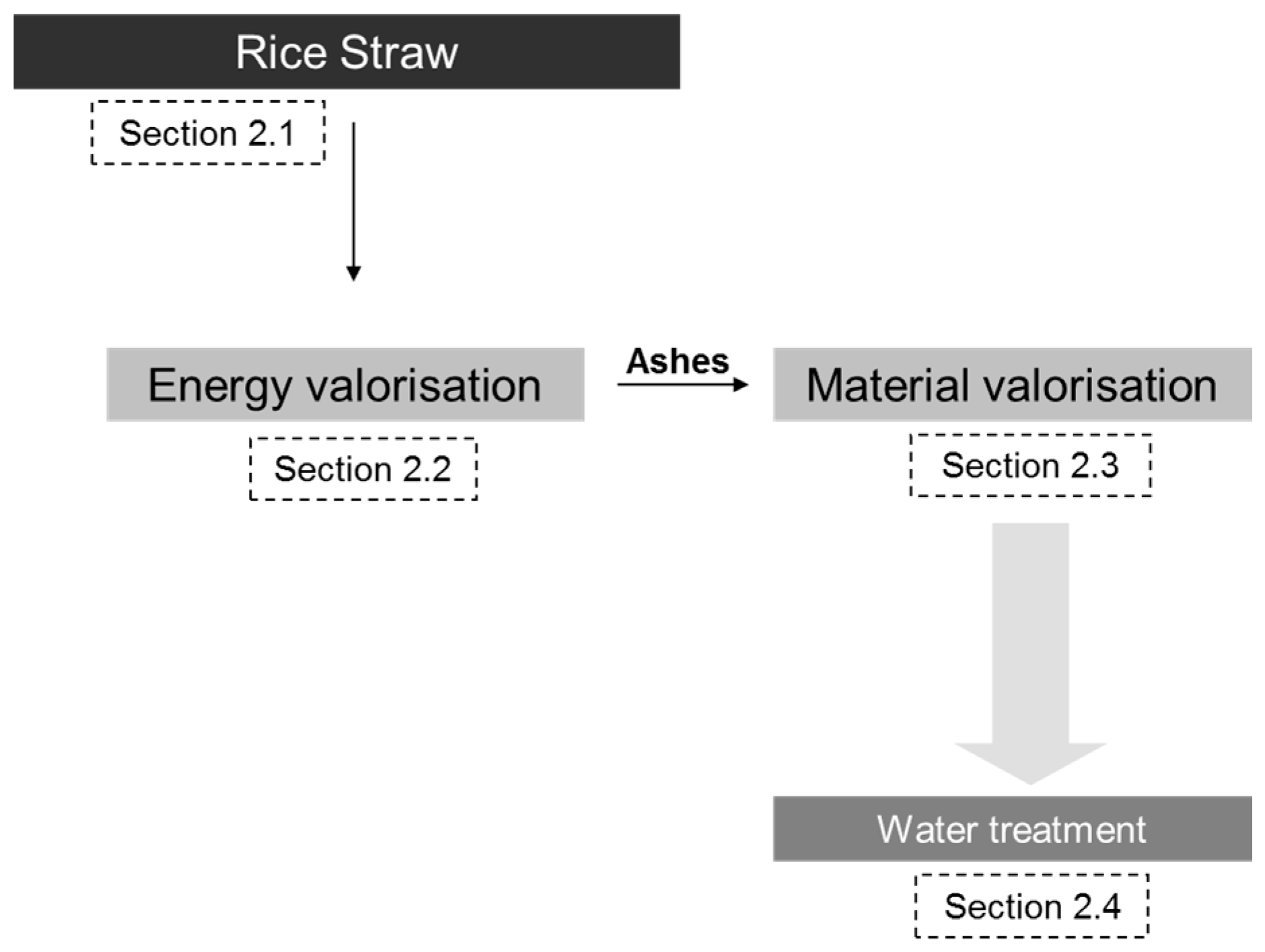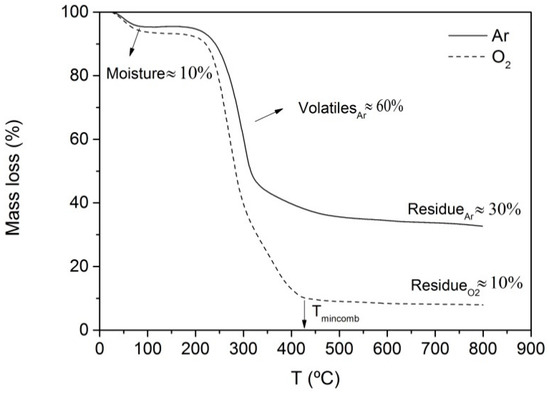 Figure 2. Thermogravimetric analysis (TGA) decomposition of rice straw (RS) at 2 °C/min at inert (full line) and oxidative (dashed line) conditions.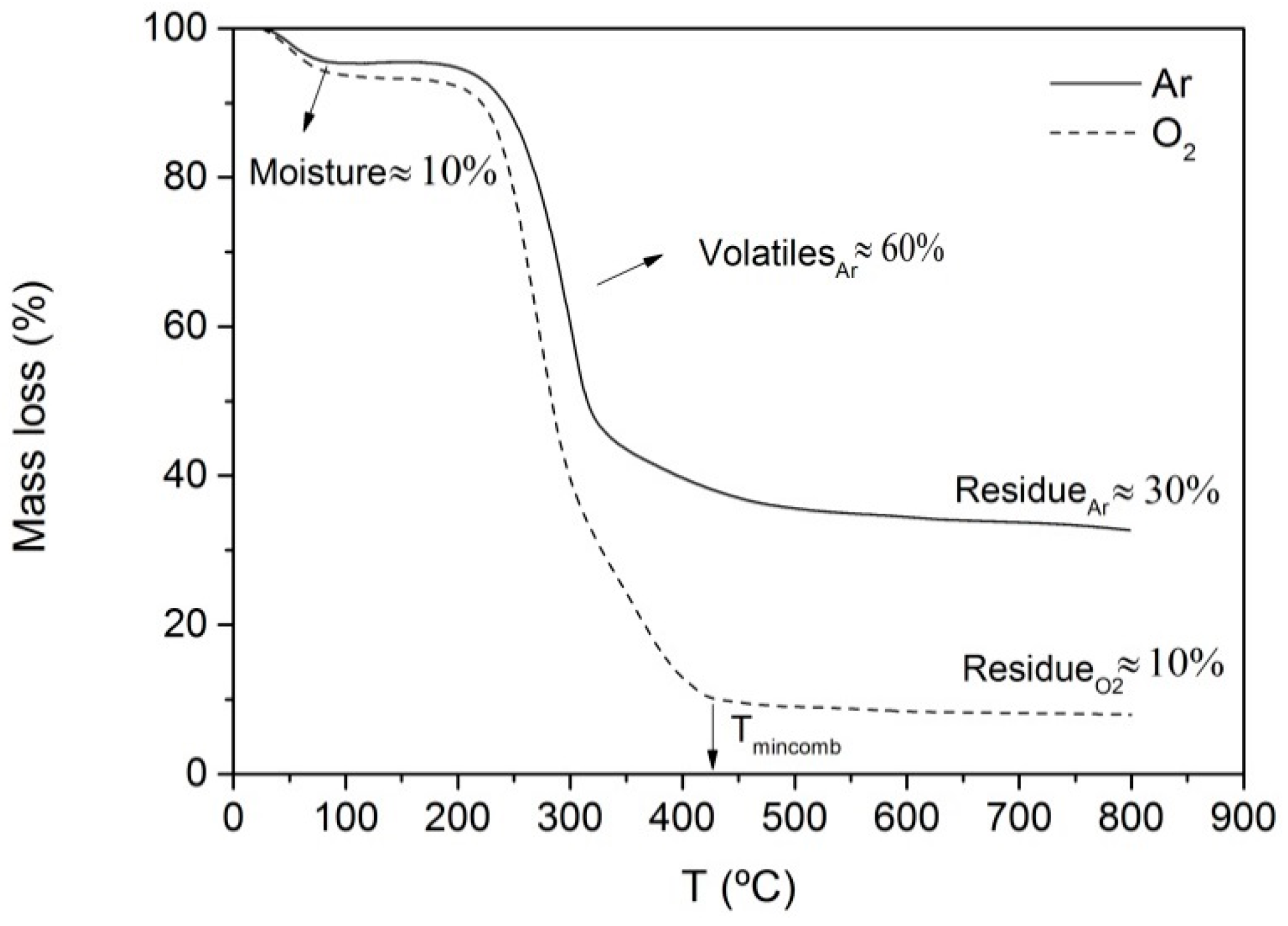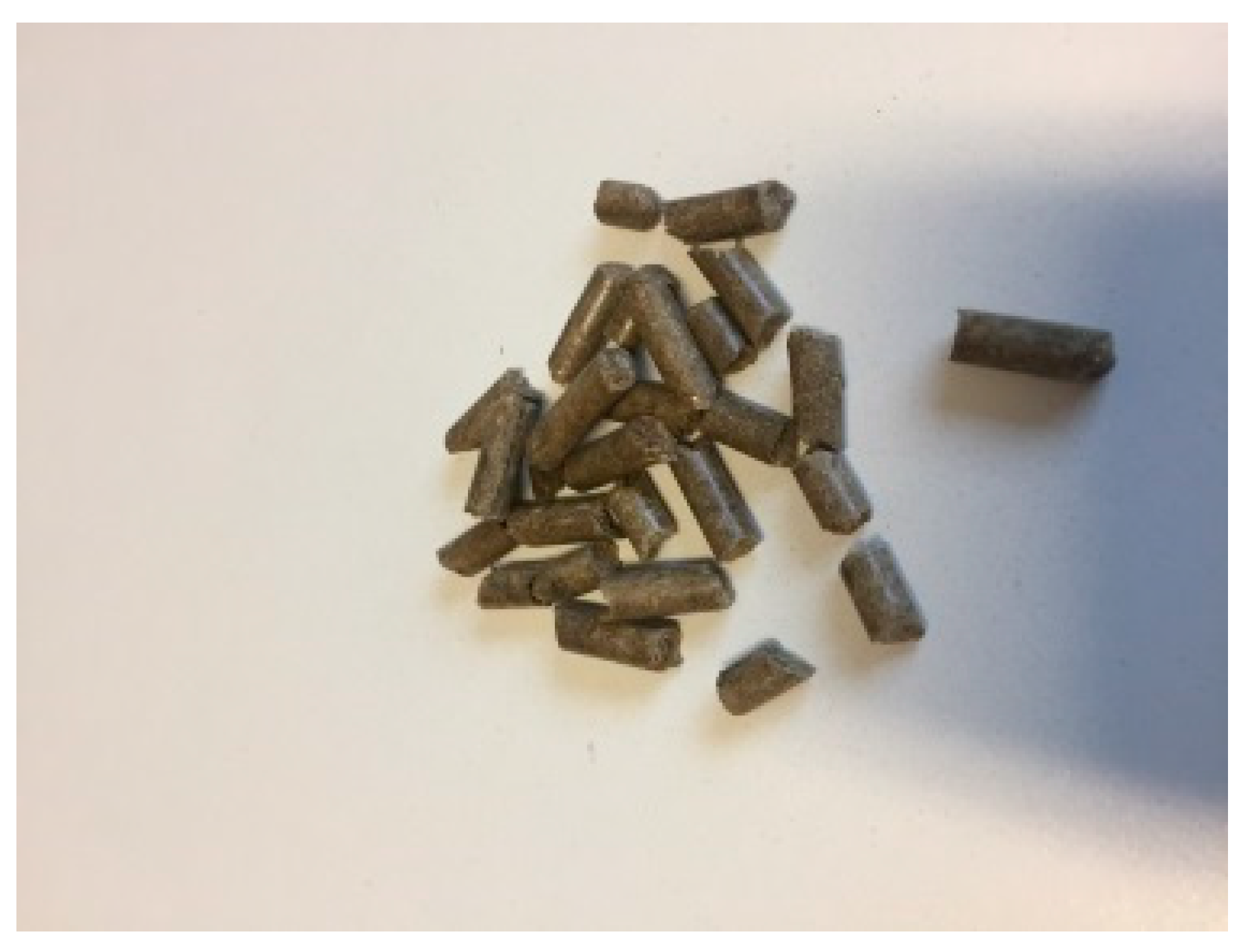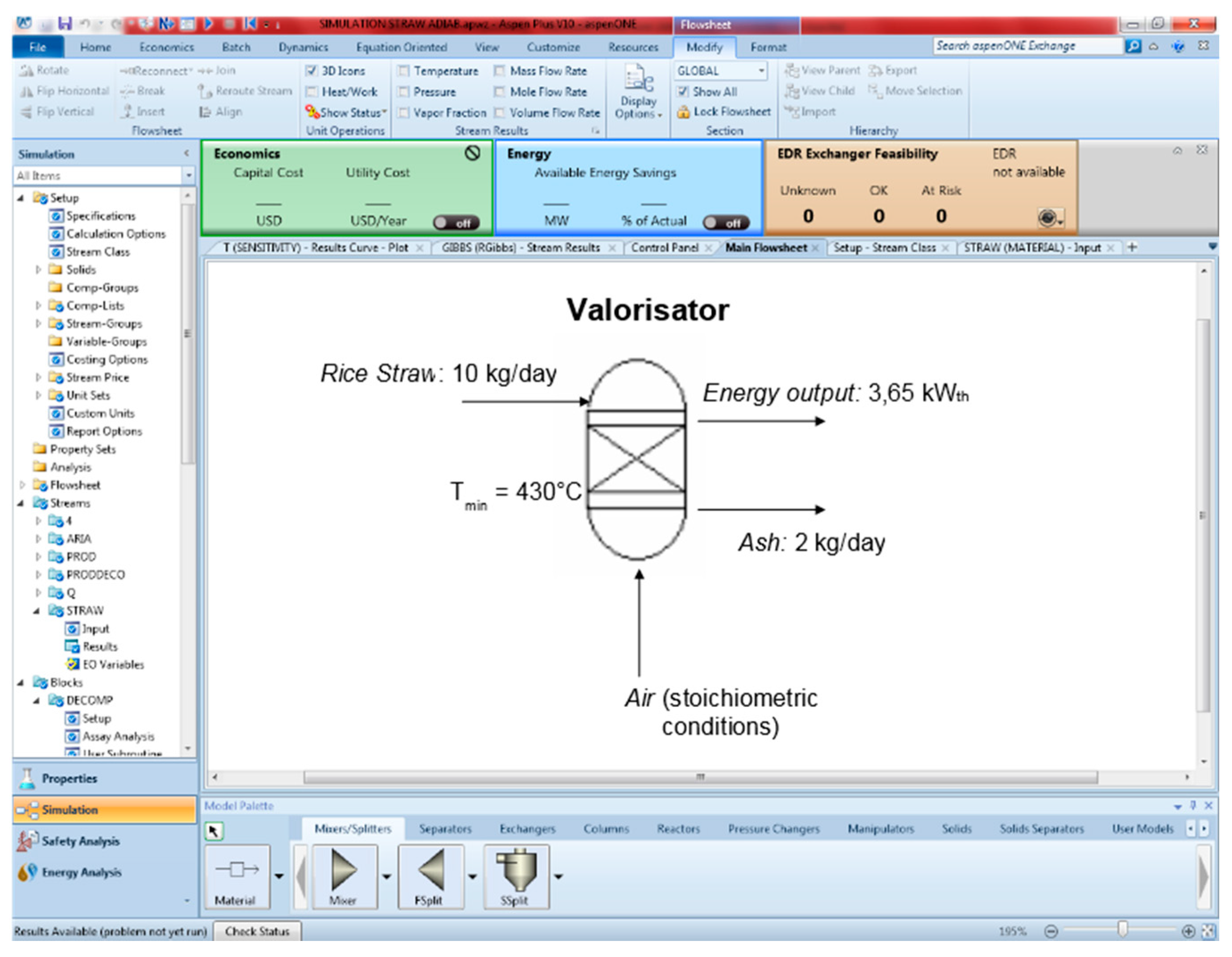 Figure 5. Alkali dissolution of rice straw (a); neutralization with sulfuric acid (b); silica gel (c) and silica powders (d).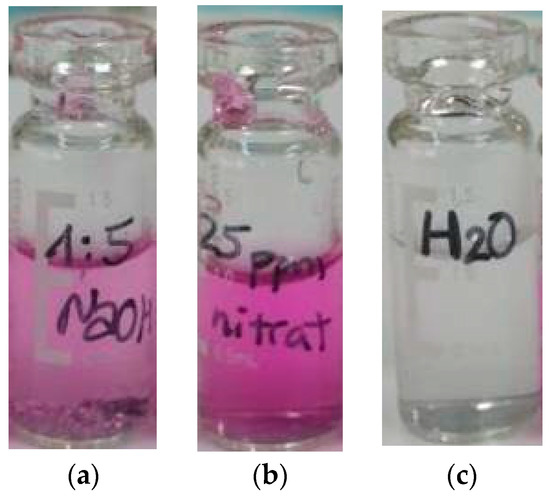 Figure 6. Solution after passing through acidic silica (a); initial 25 ppm nitrate solution (b); blank of water (c).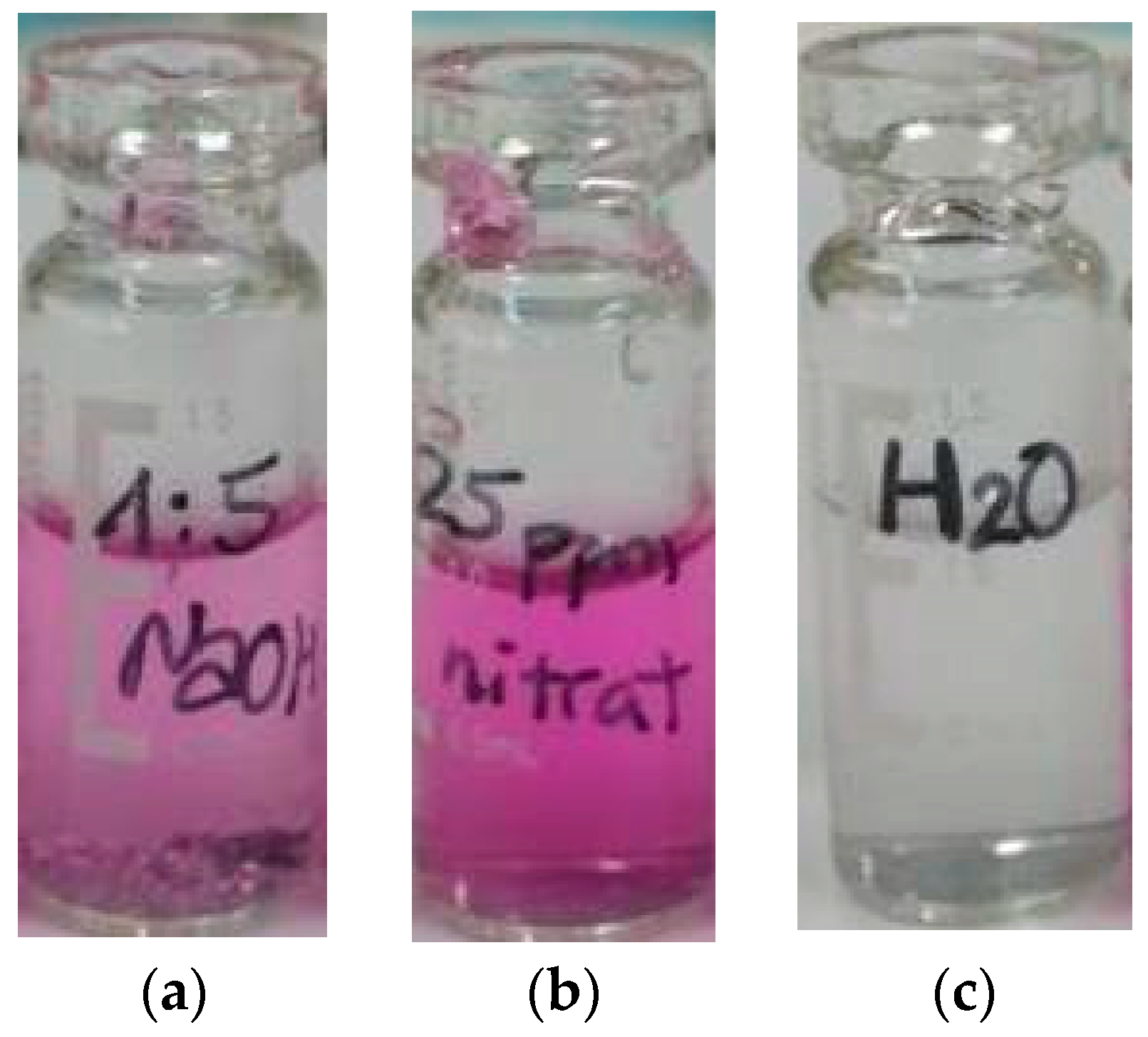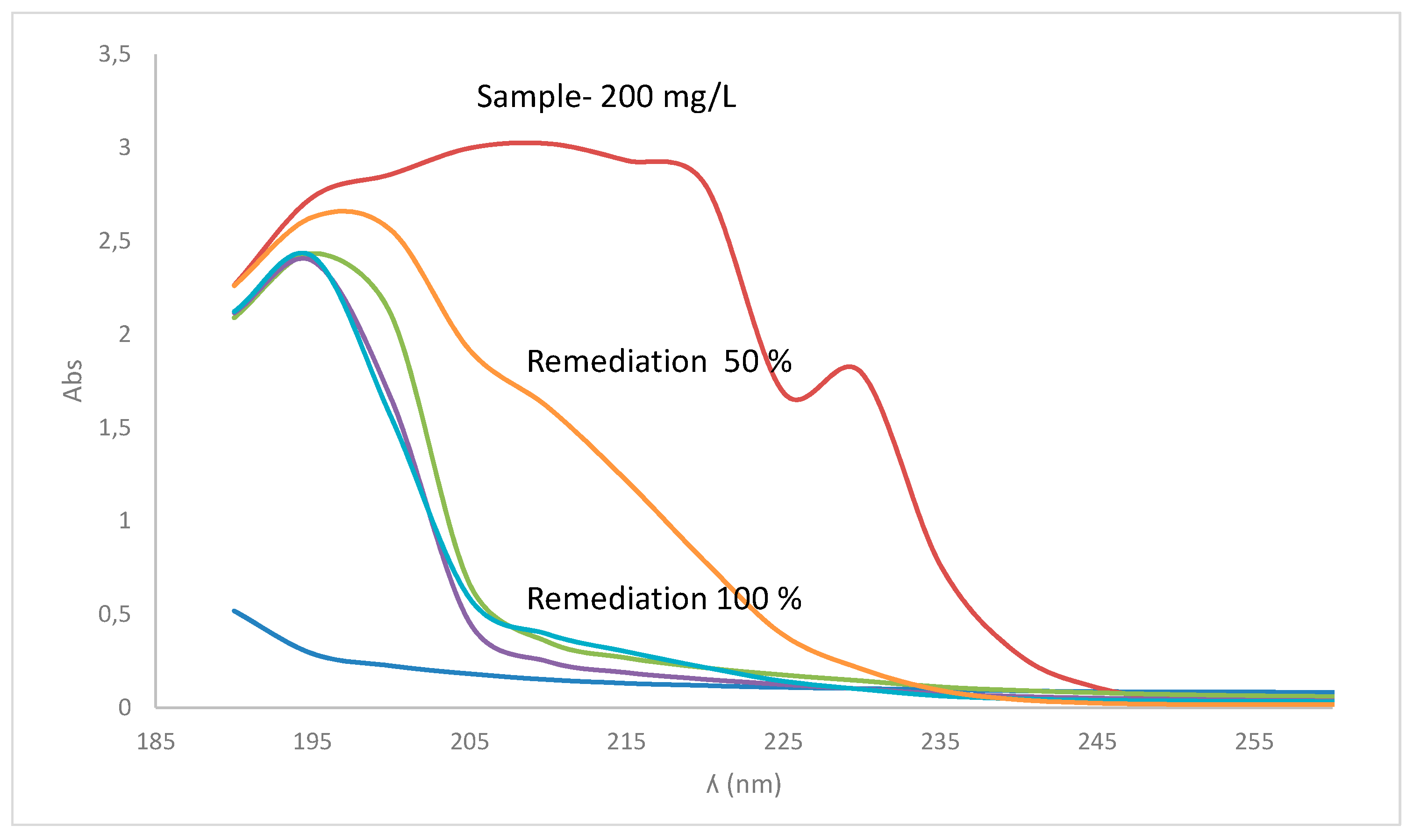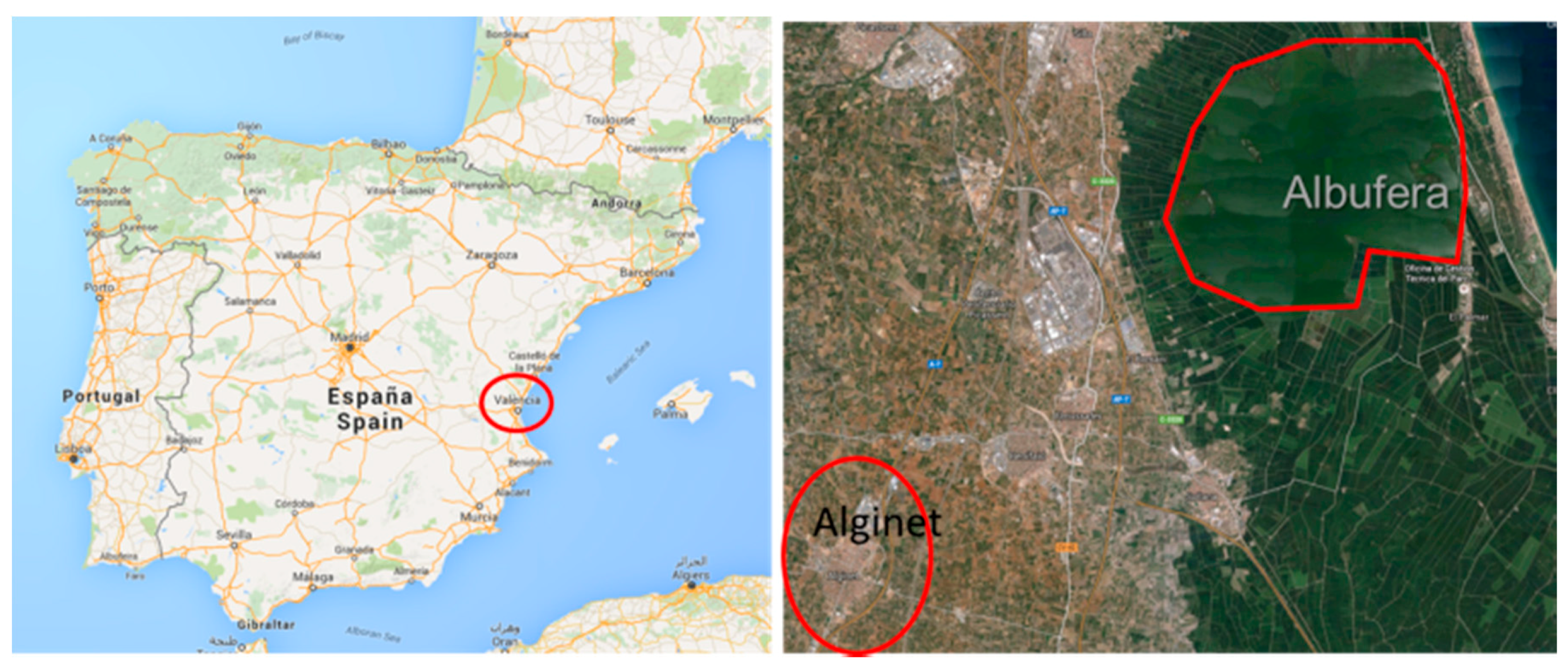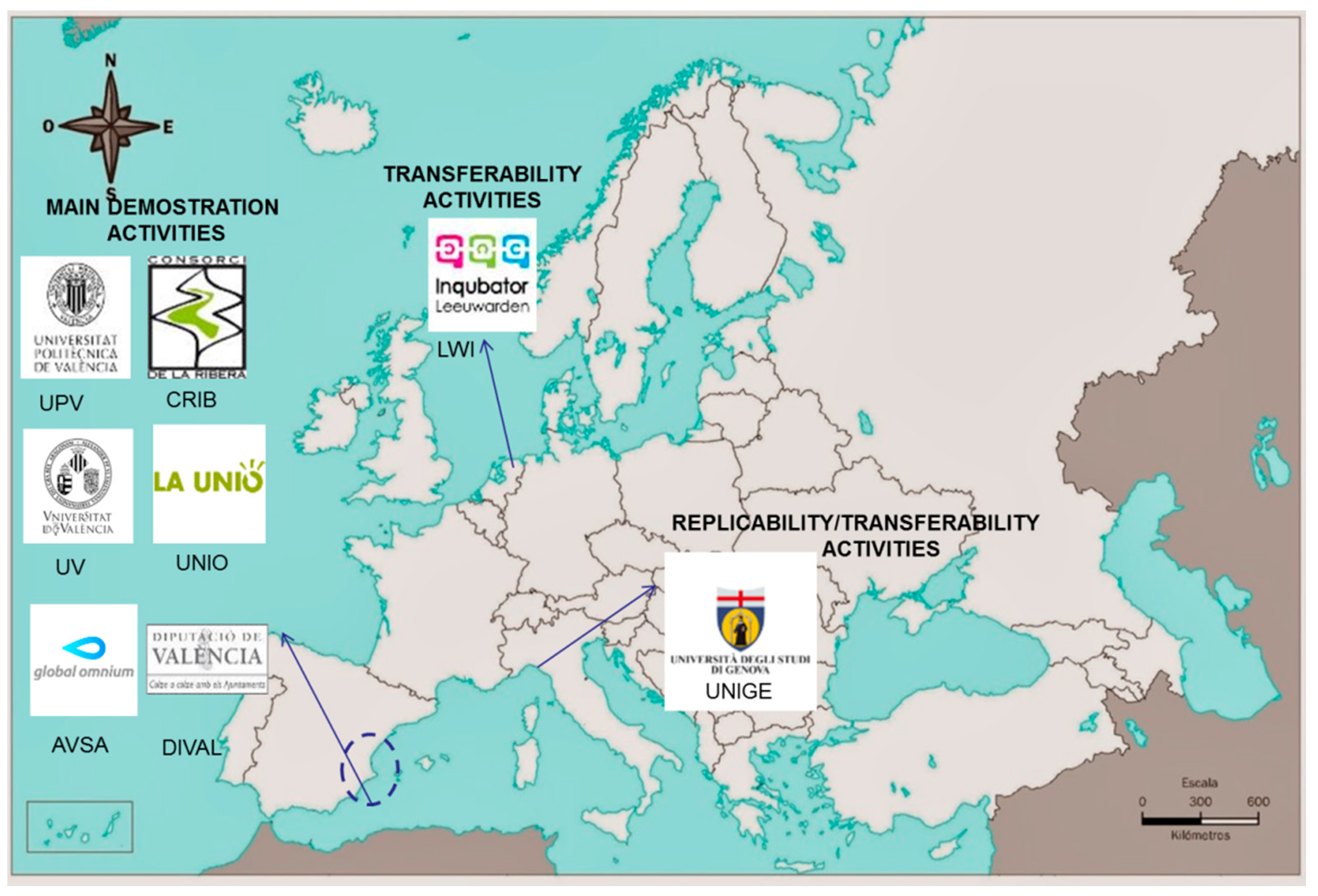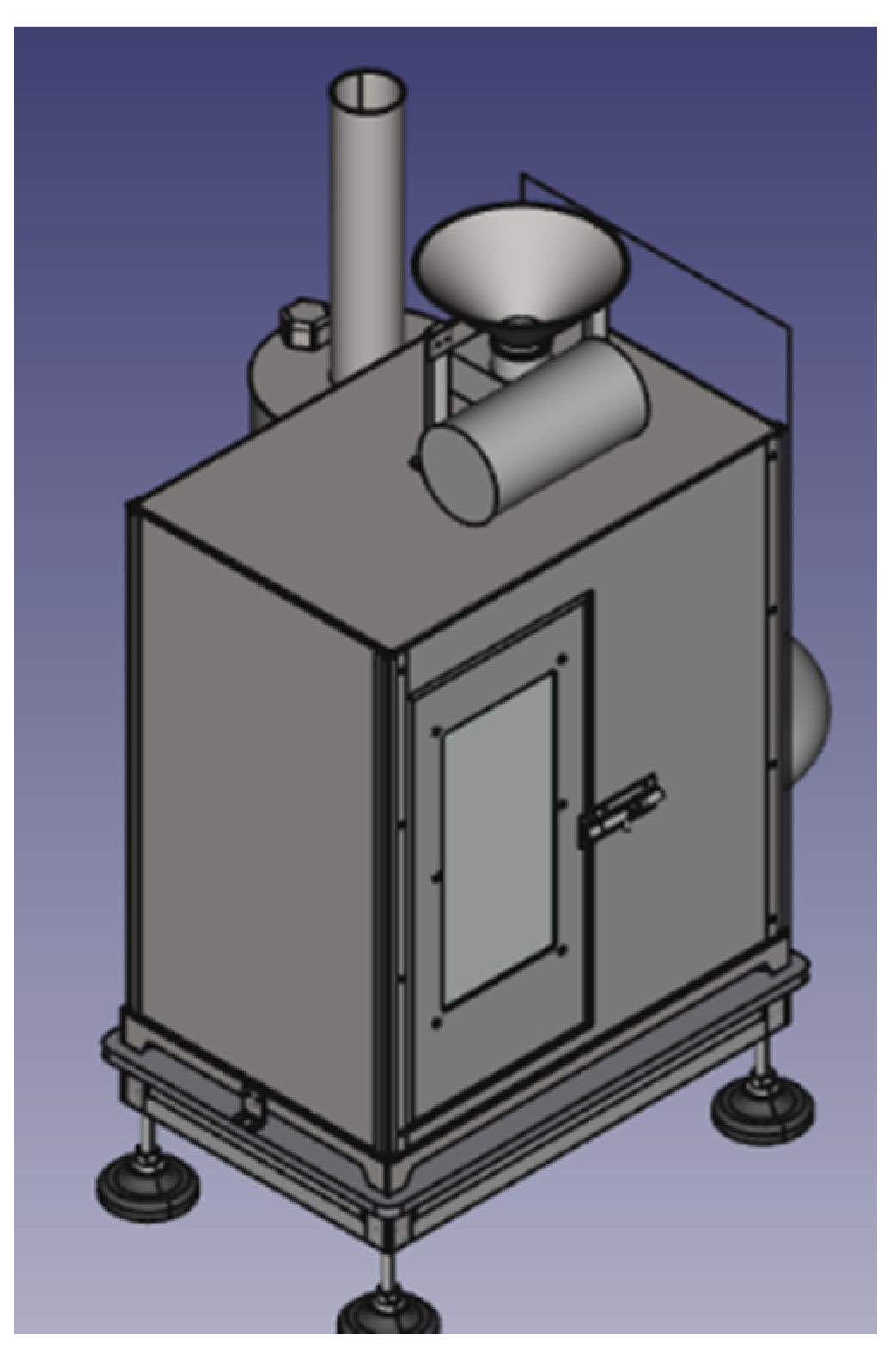 | ρapparent (g/L) | ρbulk (g/L) | ε (−) | ρbulk-pellets (g/L) [36] |
| --- | --- | --- | --- |
| 239 | 56 | 0.76 | 600 |

© 2018 by the authors. Licensee MDPI, Basel, Switzerland. This article is an open access article distributed under the terms and conditions of the Creative Commons Attribution (CC BY) license (http://creativecommons.org/licenses/by/4.0/).