Open Access This article is
freely available
re-usable
Article
Urban Sustainability through Public Architecture
1
School of Architecture, Soongsil University, Seoul 156743, Korea
2
Department of Architecture, Mokpo National University, Jeollanam-do 58554, Korea
*
Authors to whom correspondence should be addressed.
Received: 9 February 2018 / Accepted: 8 April 2018 / Published: 19 April 2018
Abstract
:
As the sustainability of contemporary cities has gained emphasis, interest in architecture has increased, due to its social and public responsibility. Since sustainability is linked to public values, research on sustainable public spaces is an important way to secure sustainability in cities. Based on this, we analyzed the sustainability of European cities by examining the design methods of public architecture according to the region. The aim of the study is to derive architectural methodology corresponding to local characteristics, and to suggest issues to consider in public architecture design to promote urban sustainability based on this. First, regarding the environmental aspect, it can be observed that there is an effort to secure sustainability. Second, in terms of social sustainability, historical value remains as a trace of architectural place, so that it continues in people's memory. In addition, public architecture provides public places where citizens can gather and enjoy programs, while the architectural methods showed differences influenced by cultural conditions. Third, in economic sustainability, it was shown that energy saving was achieved through cost reduction through recycling of materials, facilities, or environmental factors. In conclusion, the issues to be considered in public architectural design are the voiding of urban space through architectural devices in the construction method. In other words, the intention is to form "ground" that attempts to be part of the city, and thereby create better places. Since skin and material have a deep relationship with the environment, they should have the durability and an outer skin that are suitable for the regional environment. Finally, sustainability is to be utilized through the influx of programs that meet local and environmental characteristics. Design research into public architecture that is oriented towards urban sustainability will be a task to be carried out by the present generation for the millennial generation.
Keywords:
elements of sustainable public space; environmental sustainability; social sustainability; economic sustainability; northern region; middle region; southern region; method of voiding the ground; durable skin with the materials; flexible use of the program
Acknowledgments
This research was supported by a Basic Science Research Program through the National Research Foundation of Korea (NRF) funded by the Ministry of Science, ICT and future Planning (NRF-2016R1C1B1013955) and Basic Science Research Program through the National Research Foundation of Korea (NRF) funded by the Ministry of Education (No. 2015R1D1A1A01057353).
Author Contributions
All of the authors contributed equally to this work. All authors have read and approved the final manuscript. Soomi Kim and Hyun-ah Kwon conceived and designed the experiments; Soomi Kim performed the experiments; Soomi Kim and Hyun-ah Kwon analyzed the data; Hyun-ah Kwon contributed reagents/materials/analysis tools; Soomi Kim wrote the paper.
Conflicts of Interest
The authors declare no conflict of interest.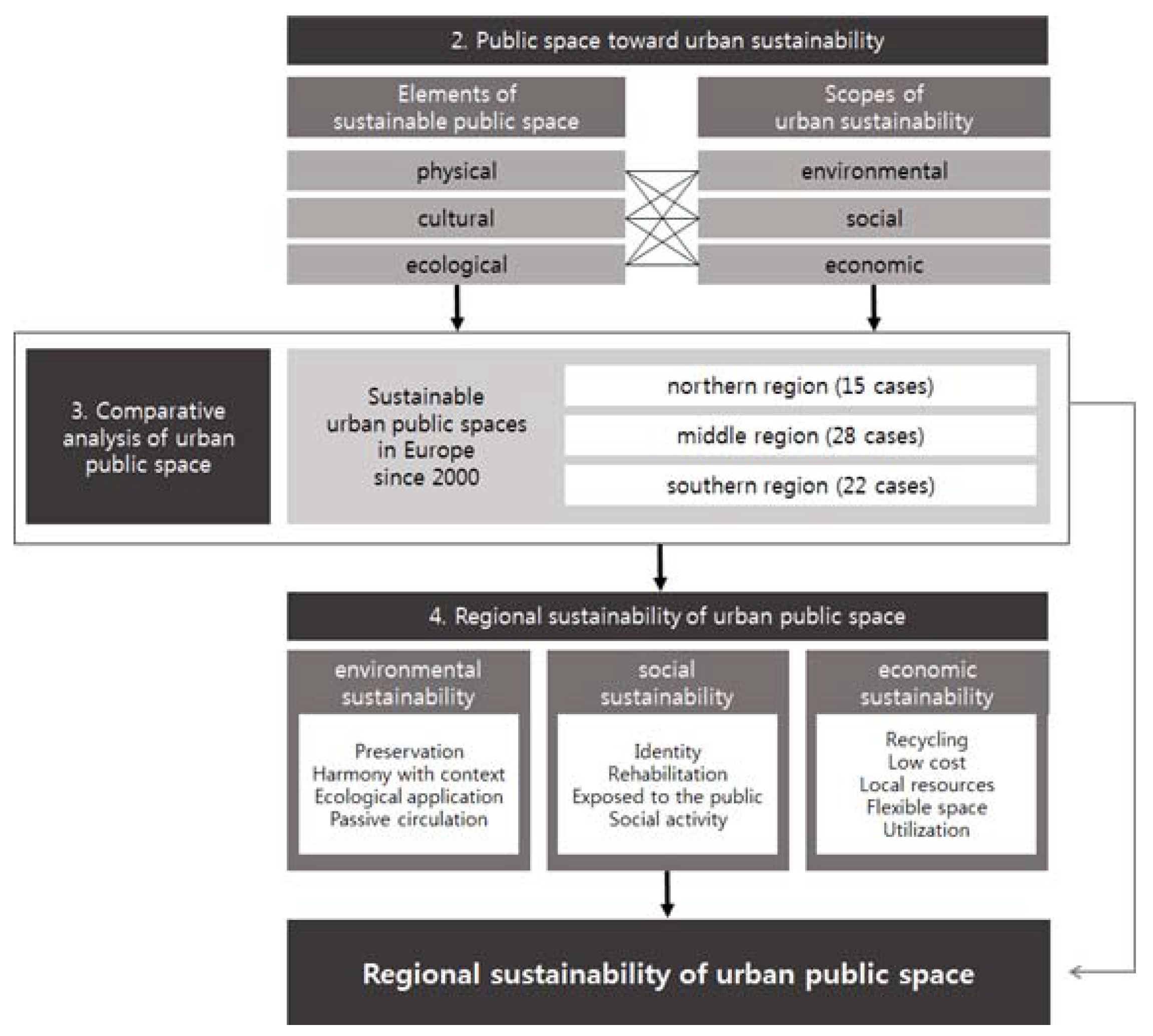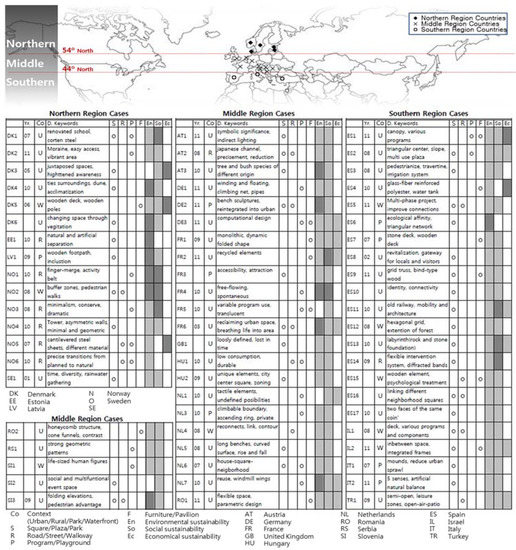 Figure 2.
Map of regional sustainability [
15
].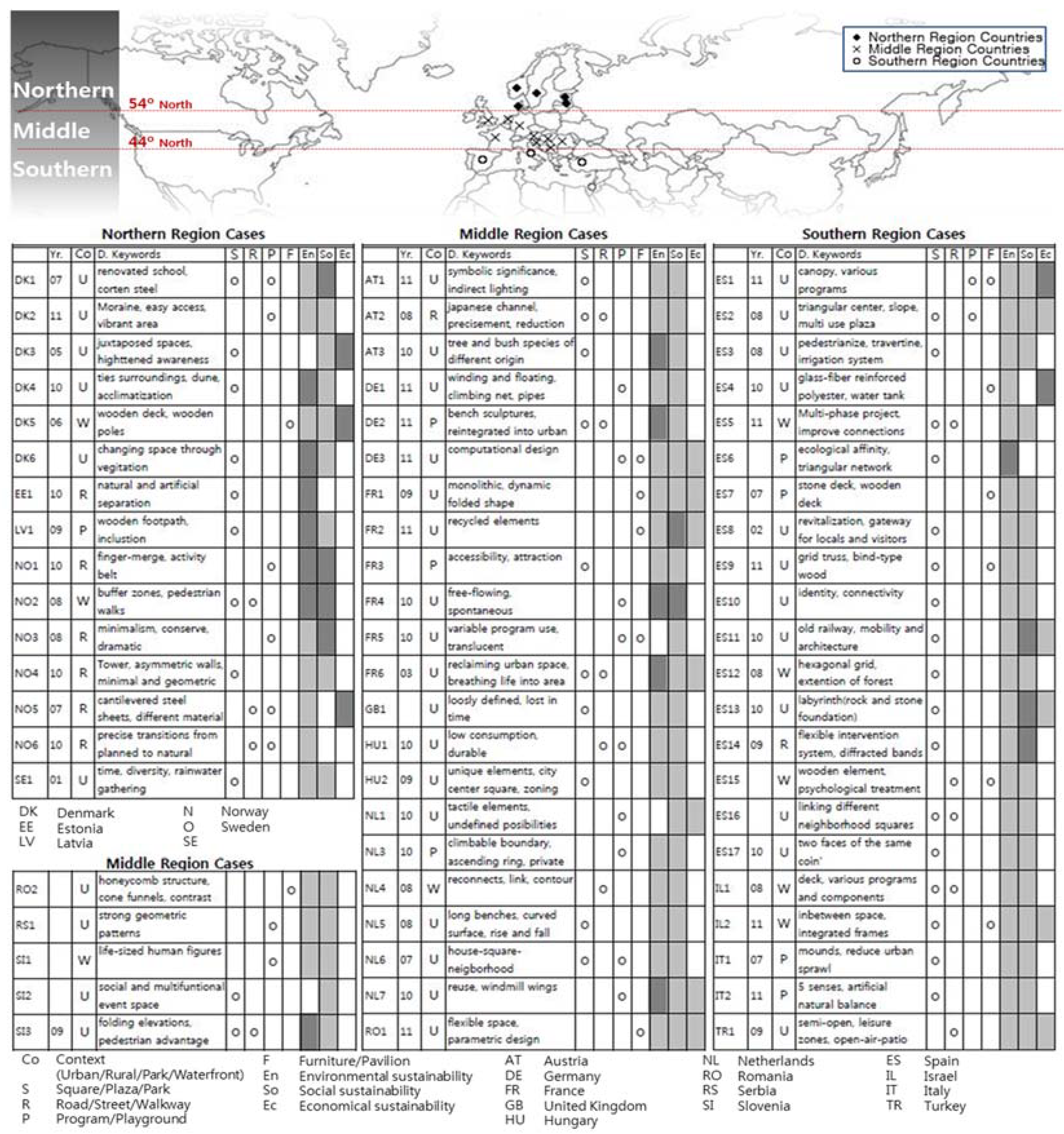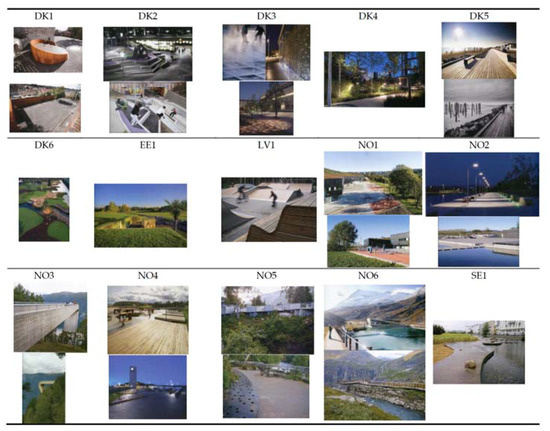 Figure 3.
Comparative analysis of northern Europe public architecture [
18
].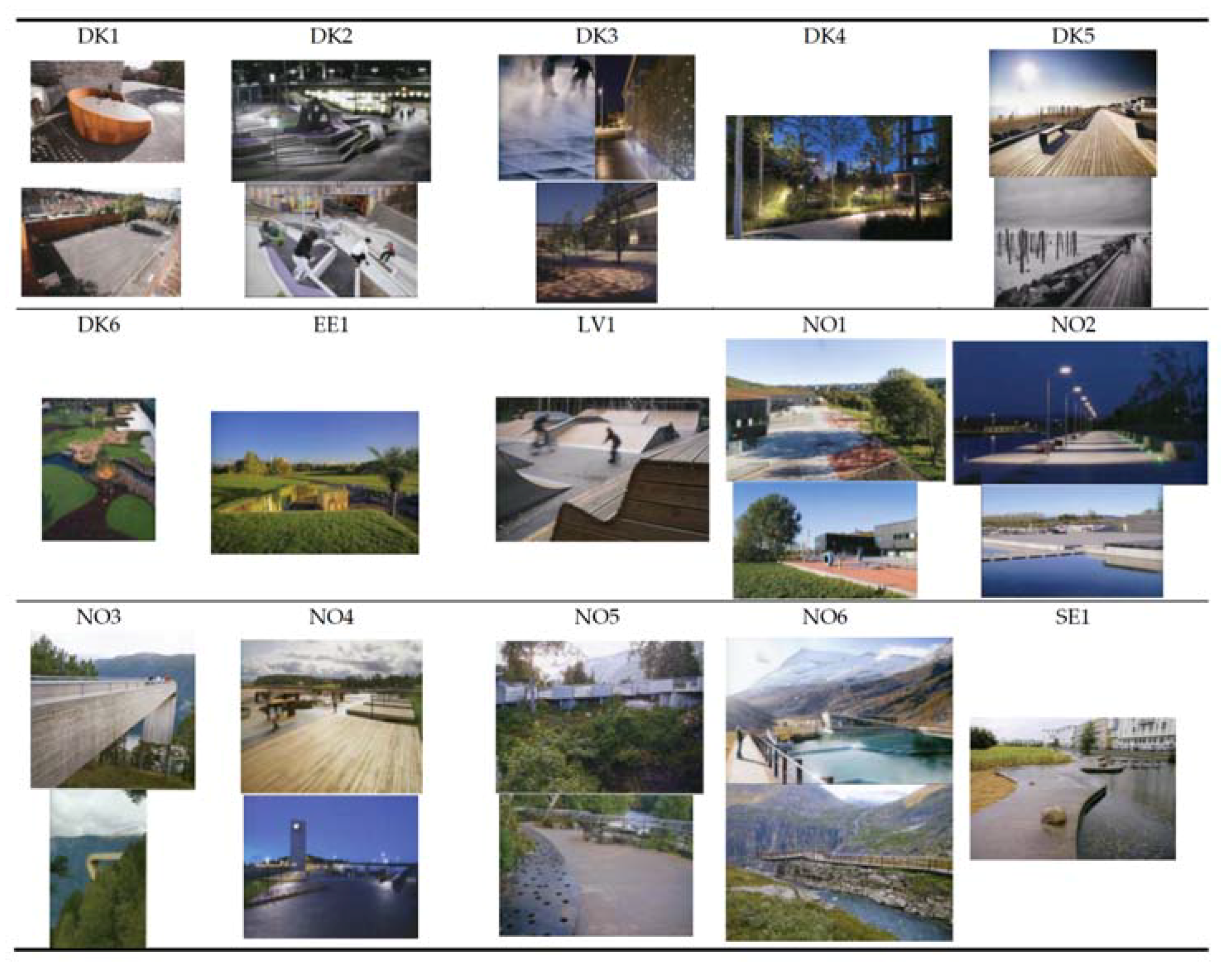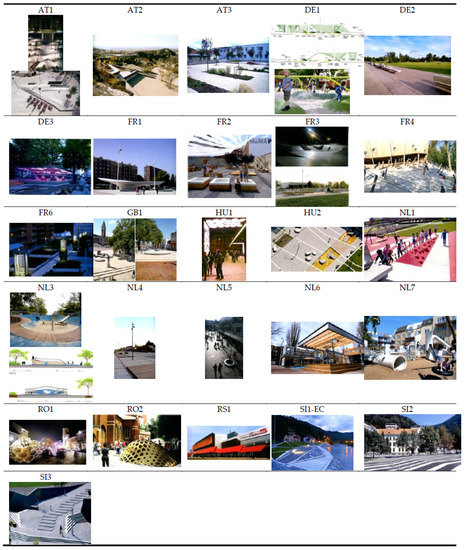 Figure 4.
Comparative analysis of middle Europe public architecture [
18
].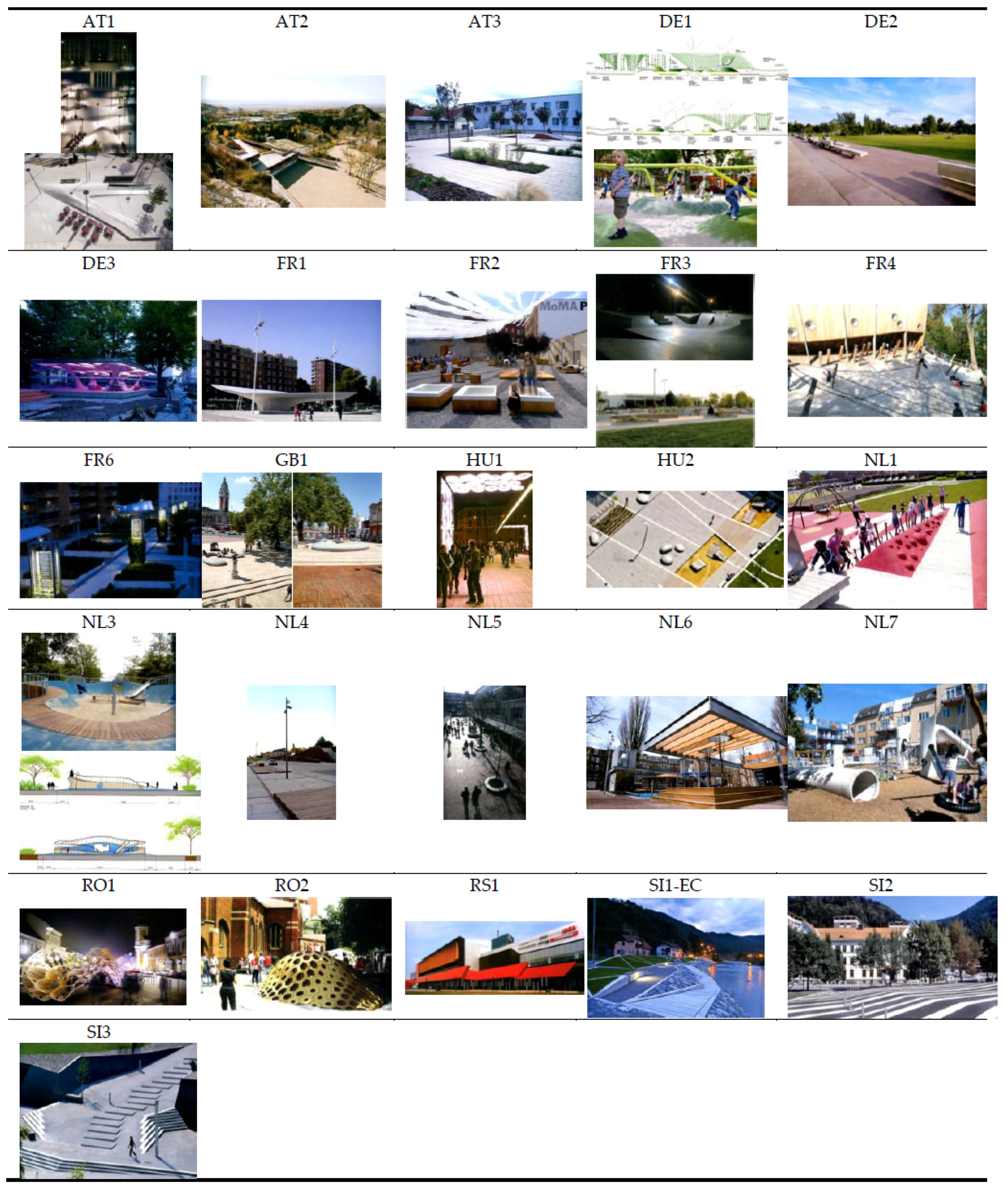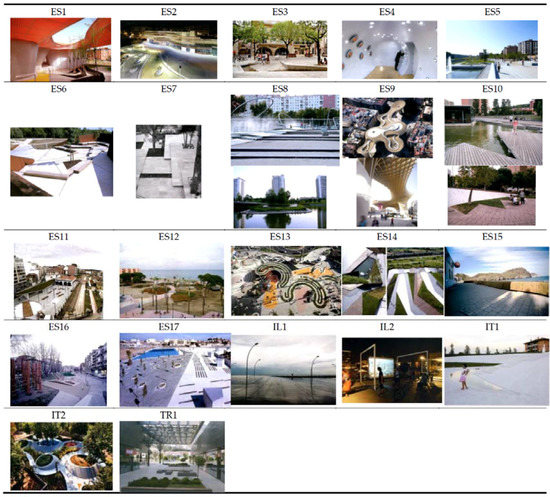 Figure 5.
Comparative analysis of southern Europe public architecture [
18
].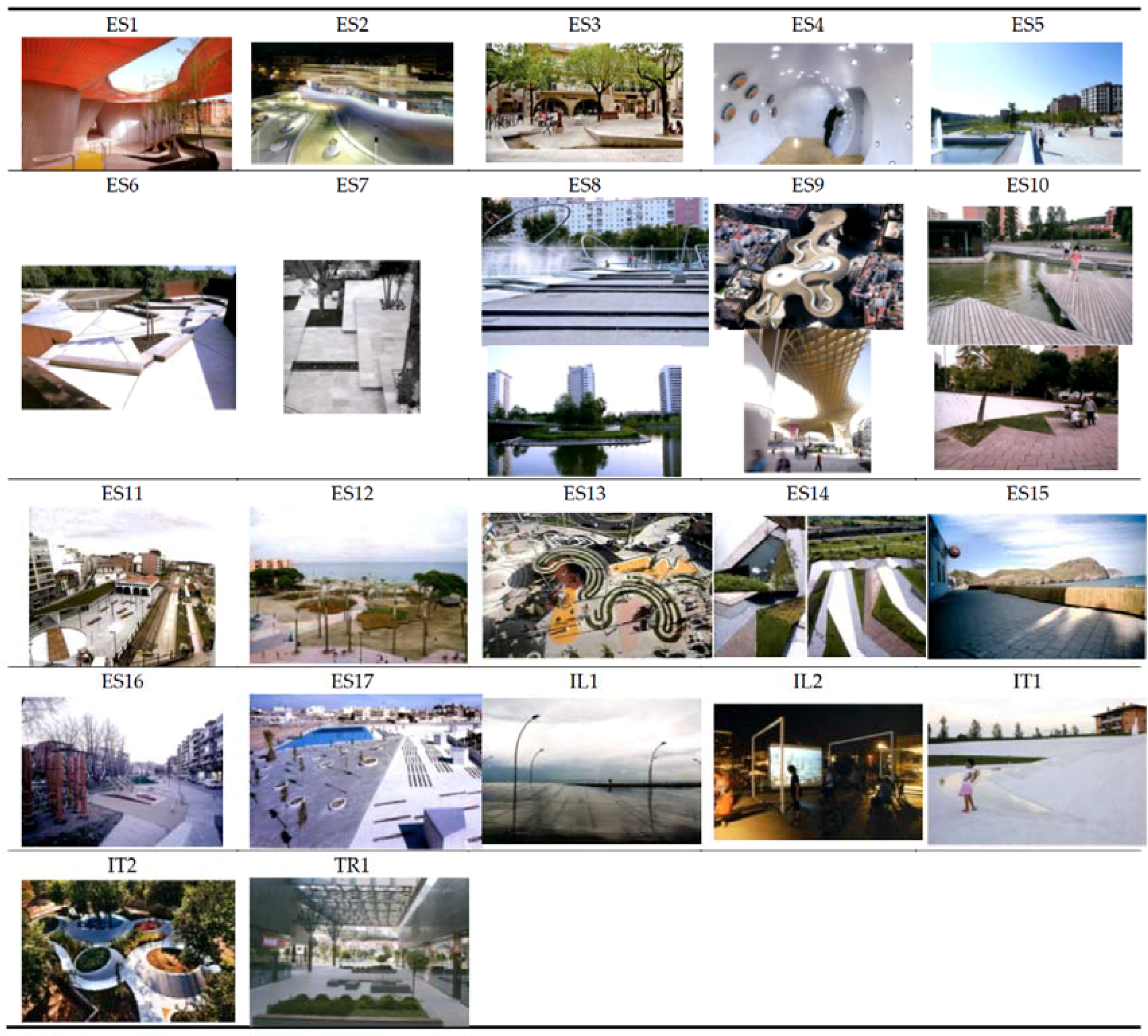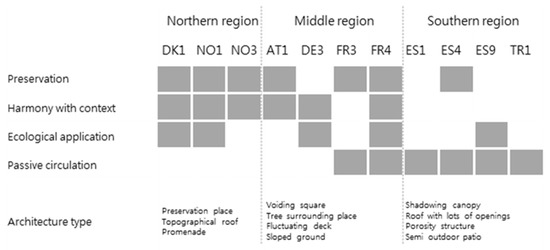 Figure 6. Distribution of frequency by region in the characteristics of environmental sustainability.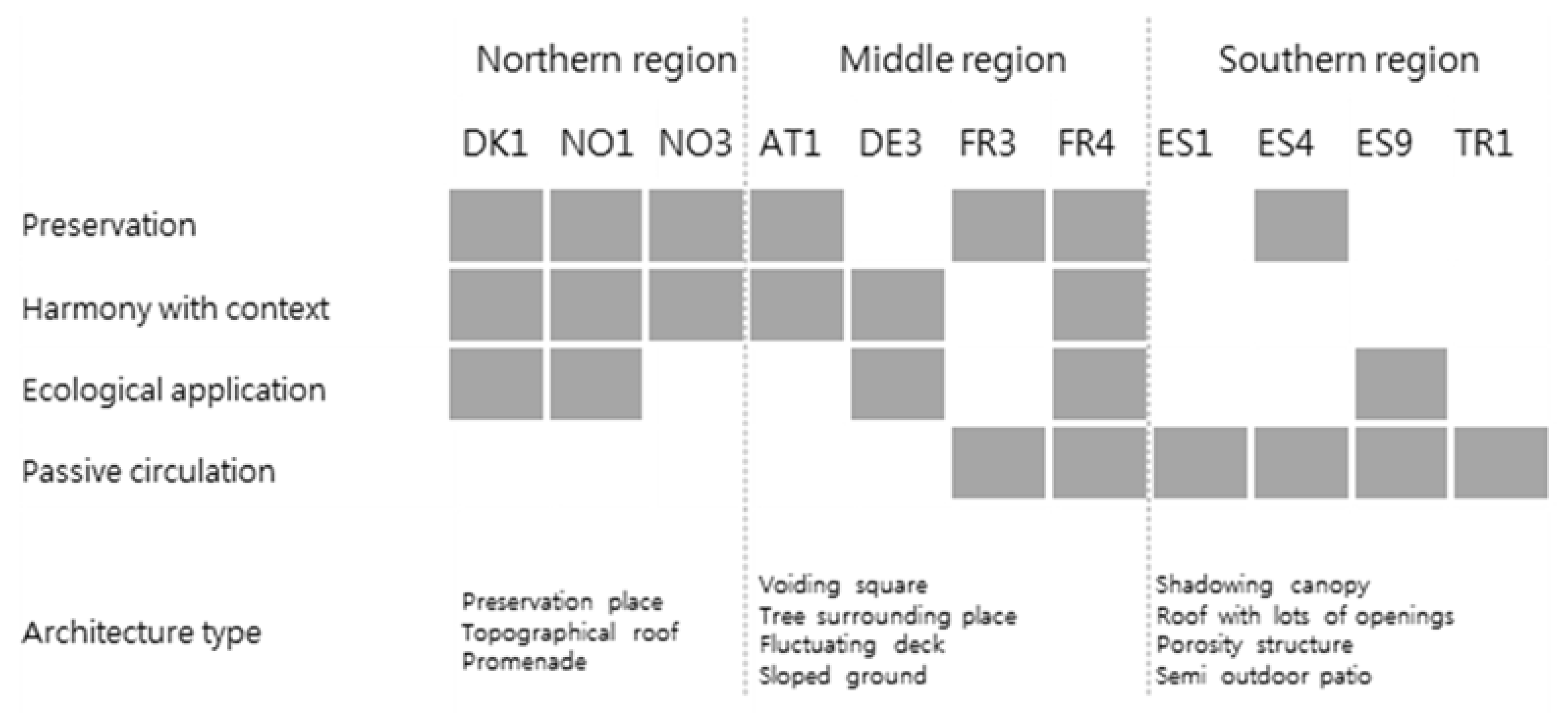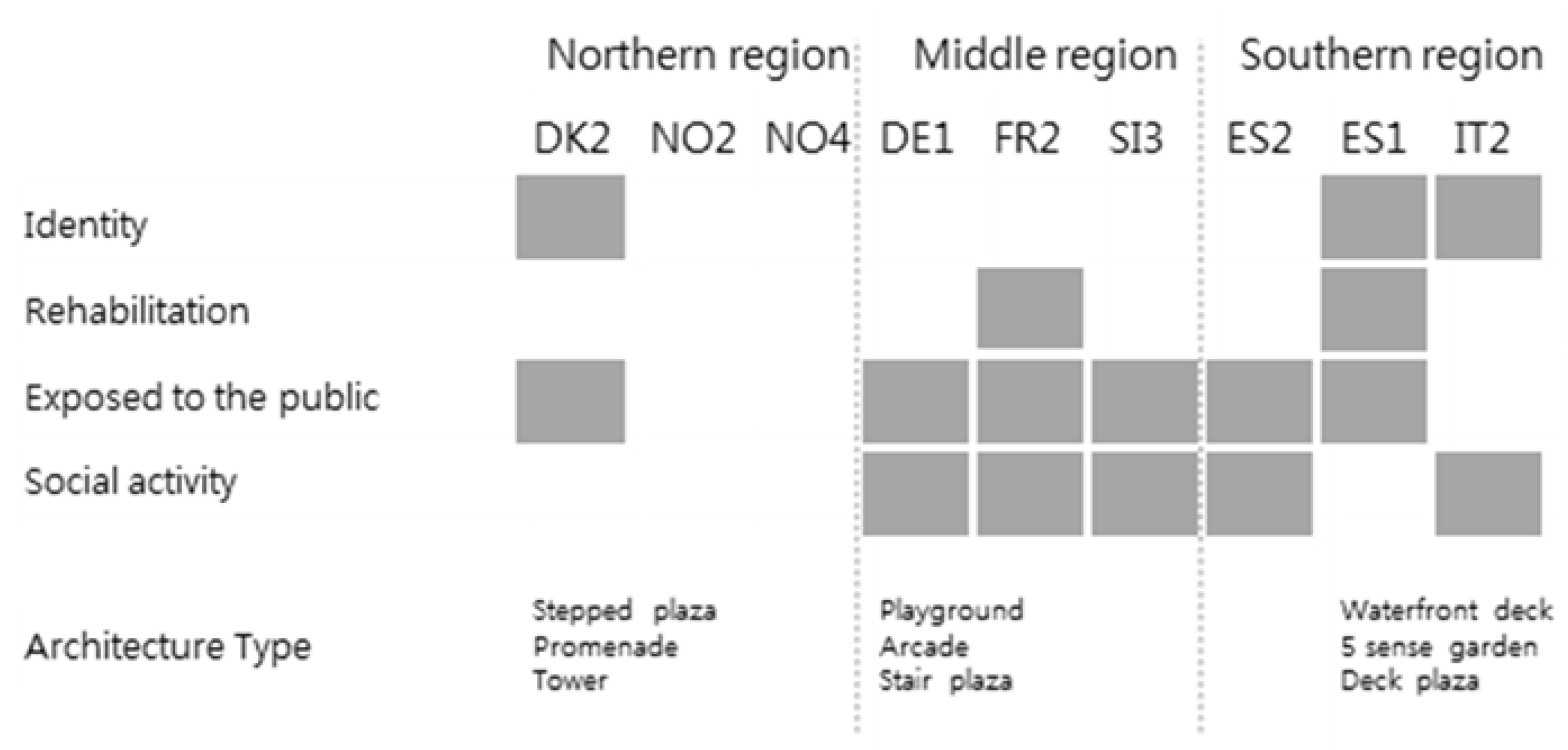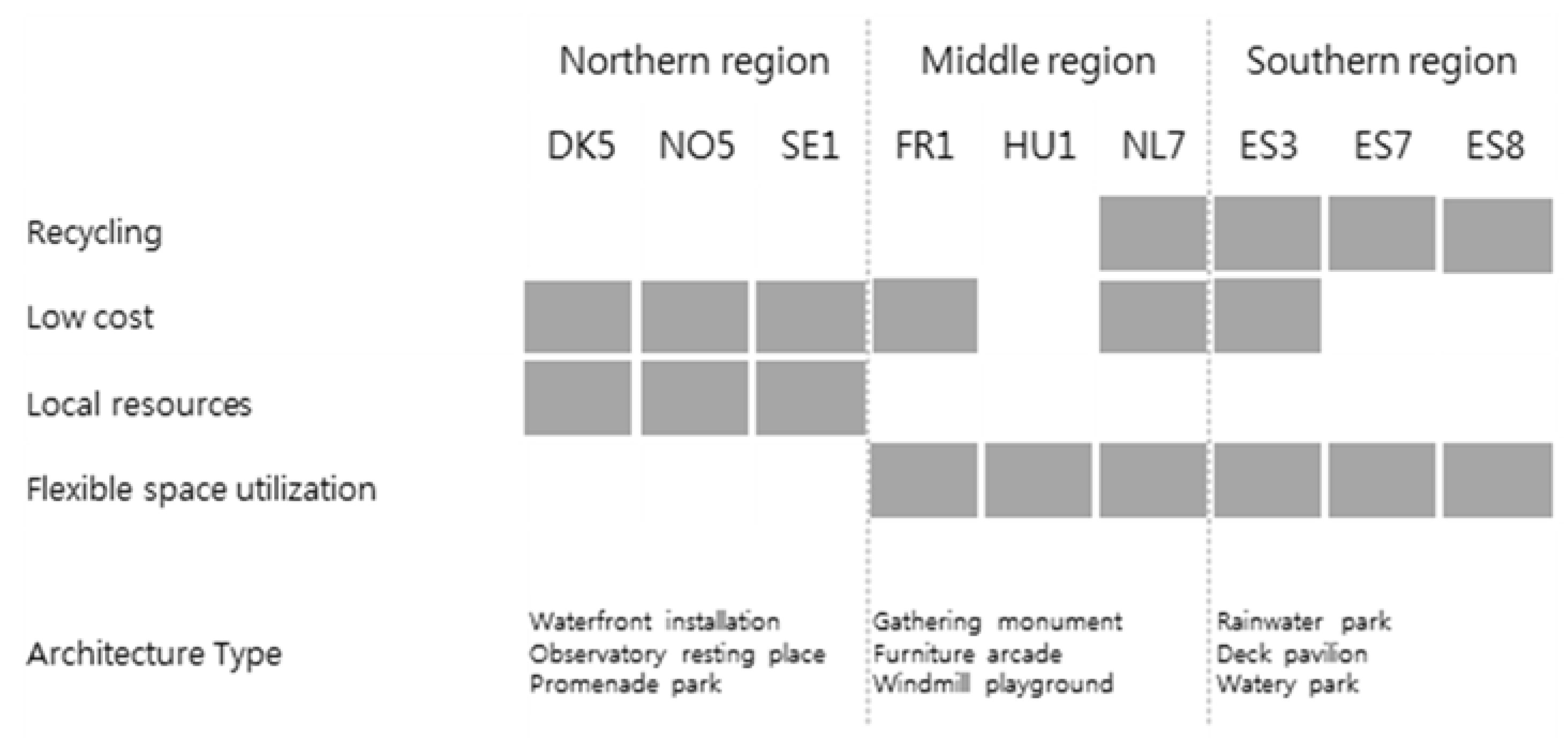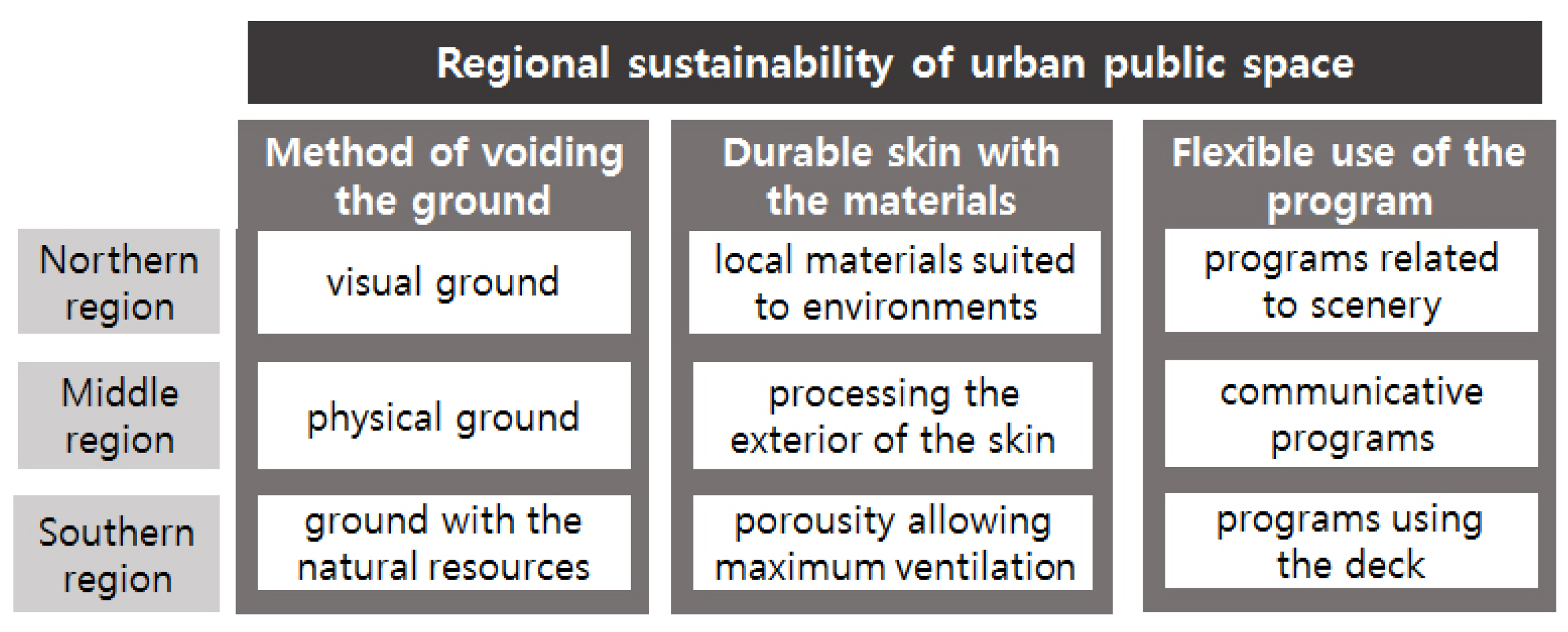 Table 1.
Categories of sustainable component [
7
].
Physical component
Scale
Large (square type), small size, pocket space, etc.
Spacial form
Open type (free type), straight type (straight type), curved type (irregular type), network type, etc.
Location
Residential area, commercial area, industrial area, etc.
Facility
Landmark, street facilities, etc.
Accessibility
Walk, public transportation, cars, etc.
Materials
Pavement, surface and construction materials
Cultural component
Contents
Cultural community, cultural programs, etc.
Context
Cultural connection with surrounding environment etc.
History
Local historical facts, tales, etc.
Funcion
Rest, activity, move, play, versatile, etc.
Users
User characteristics, size, usage time, etc.
Ecological component
Vegetation
Shield, full layer, accent, harmony, comfort, etc.
Water
Experience, emblem, decoration, etc.
Sound
Natural sound, artificial sound, noise, etc.
Lighting
Daytime natural light, night illumination, night scenery, etc.
Wildlife
Natural habitat

© 2018 by the authors. Licensee MDPI, Basel, Switzerland. This article is an open access article distributed under the terms and conditions of the Creative Commons Attribution (CC BY) license (http://creativecommons.org/licenses/by/4.0/).