Plain and Ultrafine Fly Ashes Mortars for Environmentally Friendly Construction Materials
1
Department of Engineering and Applied Sciences, University of Bergamo, 24129 Bergamo, Italy
2
Consorzio INSTM, UdR "Materials and Corrosion", 50121 Florence, Italy
*
Author to whom correspondence should be addressed.
Received: 8 January 2018 / Revised: 13 March 2018 / Accepted: 17 March 2018 / Published: 19 March 2018
Abstract
This paper is aimed to study the rheological and physical performance of mortars manufactured replacing Portland-based cements with low calcium siliceous fly ash (FA) or ultrafine fly ash (UFFA). Five different types of cement (CEM I, CEM II/A-LL, CEM III/A, CEM III/B, and CEM IV according to EN 197-1) were used. Mortars were manufactured with FA or UFFA replacing 5%, 15%, 25%, 35%, and 50% of cement mass. Results indicate that compressive strength of mortars with UFFA is considerably higher than that of mixtures containing traditional FA, both at early and long ages. Moreover, experimental data reveal that replacement of cement with up to 25% of UFFA determines higher compressive strength at 7, 28, and 84 days than plain mortars (containing cement only), regardless of the type of cement used. Mortars manufactured with 35% or 50% of UFFA show slightly lower or similar compressive strength compared to the reference mortar (containing cement only). In addition, the results show values of the strength activity index of mortars made with FA 25%, 23%, and 20% lower than the reference corresponding mortars (cement only) at 7, 28, and 84 days, respectively. The grinding of FA, despite resulting in an increase in production energy and CO
2
emissions compared to unmilled FA, allows a wide use of these SCM (Supplementary Cementitious Materials) in place of cement, reducing the environmental impact of mortars up to 40% at the 28-day strength class. The use of UFFA ensures better resistance in CaCl
2
-rich environments.
View Full-Text
►

▼

Figures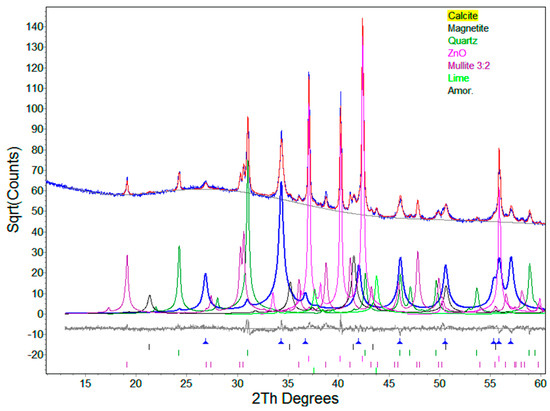 Figure 1
This is an open access article distributed under the
Creative Commons Attribution License
which permits unrestricted use, distribution, and reproduction in any medium, provided the original work is properly cited (CC BY 4.0).

Share & Cite This Article
MDPI and ACS Style
Coppola, L.; Coffetti, D.; Crotti, E. Plain and Ultrafine Fly Ashes Mortars for Environmentally Friendly Construction Materials. Sustainability 2018, 10, 874.
Note that from the first issue of 2016, MDPI journals use article numbers instead of page numbers. See further details here.
Related Articles
Comments
[Return to top]