Polymer–Surfactant System Based Amorphous Solid Dispersion: Precipitation Inhibition and Bioavailability Enhancement of Itraconazole
School of Pharmaceutical Sciences, Sun Yat-sen University, Guangzhou 510006, China
*
Authors to whom correspondence should be addressed.
Received: 21 March 2018 / Revised: 13 April 2018 / Accepted: 17 April 2018 / Published: 24 April 2018
Abstract
The rapid release of poorly water-soluble drugs from amorphous solid dispersion (ASD) is often associated with the generation of supersaturated solution, which provides a strong driving force for precipitation and results in reduced absorption. Precipitation inhibitors, such as polymers and surfactants, are usually used to stabilize the supersaturated solution by blocking the way of kinetic or thermodynamic crystal growth. To evaluate the combined effect of polymers and surfactants on maintaining the supersaturated state of itraconazole (ITZ), various surfactants were integrated with enteric polymer hydroxypropyl methylcellulose acetate succinate (HPMC AS) to develop polymer–surfactant based solid dispersion. The supersaturation stability was investigated by in vitro supersaturation dissolution test and nucleation induction time measurement. Compared to the ASD prepared with HPMC AS alone, the addition of d-alpha-tocopheryl polyethylene glycol 1000 succinate (TPGS) exhibited a synergistic effect on precipitation inhibition. The results indicated that the TPGS not only significantly reduced the degree of supersaturation which is the driving force for precipitation, but also provided steric hindrance to delay crystal growth by absorbing onto the surface of small particles. Subsequently, the formulations were evaluated in vivo in beagle dogs. Compared with commercial product Sporanox
®
, the formulation prepared with HPMC AS/TPGS exhibited a 1.8-fold increase in the AUC (0–24 h) of ITZ and a 1.43-fold increase of hydroxyitraconazole (OH-ITZ) in the plasma. Similarly, the extent of absorption was increased by more than 40% when compared to the formulation prepared with HPMC AS alone. The results of this study demonstrated that the ASD based on polymer–surfactant system could obviously inhibit drug precipitation in vitro and in vivo, which provides a new access for the development of ASD for poorly water-soluble drug.
View Full-Text
►

▼

Figures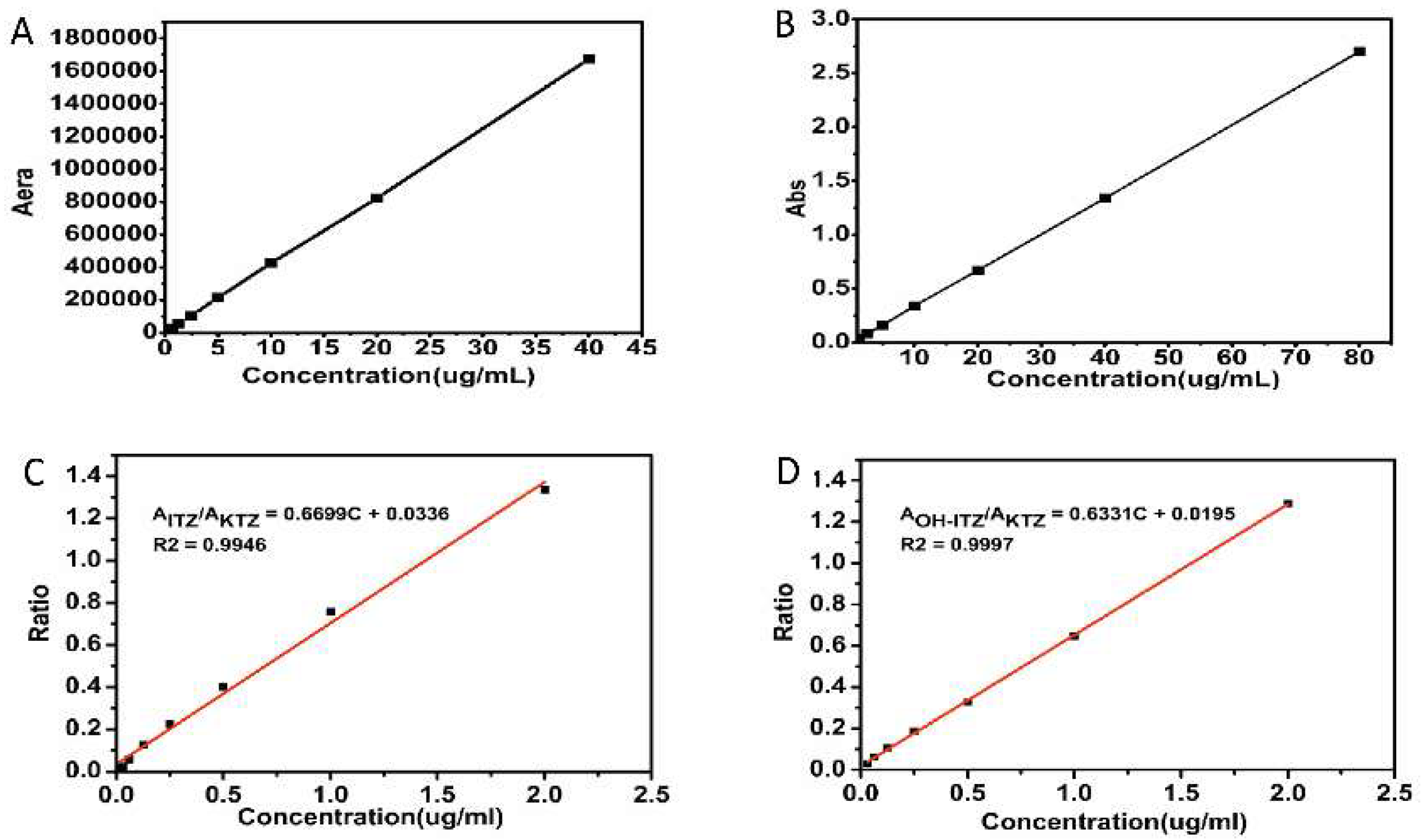 Figure 1
This is an open access article distributed under the
Creative Commons Attribution License
which permits unrestricted use, distribution, and reproduction in any medium, provided the original work is properly cited (CC BY 4.0).

Share & Cite This Article
MDPI and ACS Style
Feng, D.; Peng, T.; Huang, Z.; Singh, V.; Shi, Y.; Wen, T.; Lu, M.; Quan, G.; Pan, X.; Wu, C. Polymer–Surfactant System Based Amorphous Solid Dispersion: Precipitation Inhibition and Bioavailability Enhancement of Itraconazole. Pharmaceutics 2018, 10, 53.
Note that from the first issue of 2016, MDPI journals use article numbers instead of page numbers. See further details here.
Related Articles
Comments
[Return to top]