Virus-Like Particle Vaccination Protects Nonhuman Primates from Lethal Aerosol Exposure with Marburgvirus (VLP Vaccination Protects Macaques against Aerosol Challenges)
1
United States Army Medical Research Institute of Infectious Diseases, Fort Detrick, MD 21702, USA
2
Integrated Biotherapeutics, Inc., Gaithersburg, MD 20878, USA
*
Authors to whom correspondence should be addressed.
†
These authors contributed equally to this work.
‡
Current affiliation: Emergent BioSolutions, Gaithersburg, MD 20879, USA (K.L.W.); NIH/NIAID, Rockville, MD 20852, USA (R.C.U.)
Academic Editor: Jens H. Kuhn
Received: 2 December 2015 / Revised: 23 March 2016 / Accepted: 24 March 2016 / Published: 8 April 2016
Abstract
Marburg virus (MARV) was the first filovirus to be identified following an outbreak of viral hemorrhagic fever disease in Marburg, Germany in 1967. Due to several factors inherent to filoviruses, they are considered a potential bioweapon that could be disseminated via an aerosol route. Previous studies demonstrated that MARV virus-like particles (VLPs) containing the glycoprotein (GP), matrix protein VP40 and nucleoprotein (NP) generated using a baculovirus/insect cell expression system could protect macaques from subcutaneous (SQ) challenge with multiple species of marburgviruses. In the current study, the protective efficacy of the MARV VLPs in conjunction with two different adjuvants: QS-21, a saponin derivative, and poly I:C against homologous aerosol challenge was assessed in cynomolgus macaques. Antibody responses against the GP antigen were equivalent in all groups receiving MARV VLPs irrespective of the adjuvant; adjuvant only-vaccinated macaques did not demonstrate appreciable antibody responses. All macaques were subsequently challenged with lethal doses of MARV via aerosol or SQ as a positive control. All MARV VLP-vaccinated macaques survived either aerosol or SQ challenge while animals administered adjuvant only exhibited clinical signs and lesions consistent with MARV disease and were euthanized after meeting the predetermined criteria. Therefore, MARV VLPs induce IgG antibodies recognizing MARV GP and VP40 and protect cynomolgus macaques from an otherwise lethal aerosol exposure with MARV.
View Full-Text
►

▼

Figures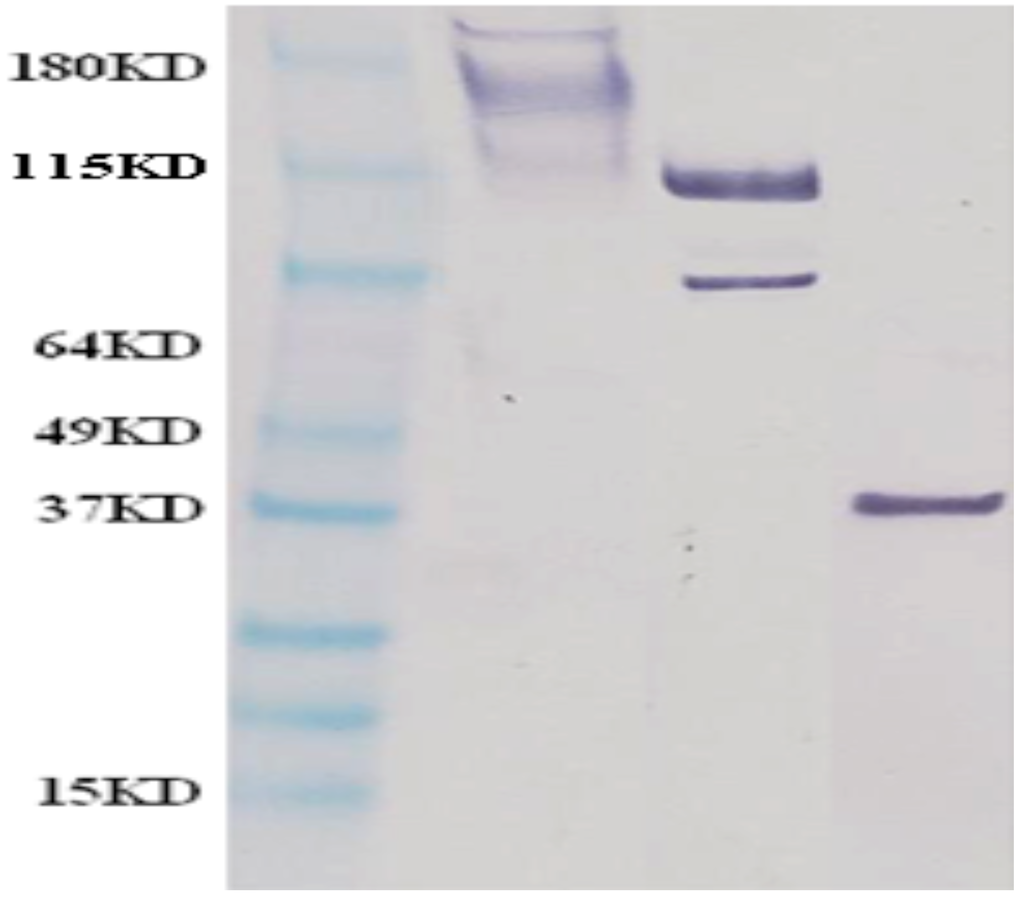 Figure 1
This is an open access article distributed under the
Creative Commons Attribution License
which permits unrestricted use, distribution, and reproduction in any medium, provided the original work is properly cited (CC BY 4.0).

Share & Cite This Article
MDPI and ACS Style
Dye, J.M.; Warfield, K.L.; Wells, J.B.; Unfer, R.C.; Shulenin, S.; Vu, H.; Nichols, D.K.; Aman, M.J.; Bavari, S. Virus-Like Particle Vaccination Protects Nonhuman Primates from Lethal Aerosol Exposure with Marburgvirus (VLP Vaccination Protects Macaques against Aerosol Challenges). Viruses 2016, 8, 94.
Note that from the first issue of 2016, MDPI journals use article numbers instead of page numbers. See further details here.
Related Articles
Comments
[Return to top]