Mechanism of West Nile Virus Neuroinvasion: A Critical Appraisal
1
School of Veterinary Science, University of Queensland, Gatton, QLD, 4343, Australia
2
Australian Infectious Diseases Research Centre, University of Queensland, St. Lucia, QLD, 4072, Australia
3
School of Chemistry and Molecular Bioscience, University of Queensland, St Lucia, QLD, 4072, Australia
*
Author to whom correspondence should be addressed.
Received: 28 April 2014 / Revised: 9 July 2014 / Accepted: 10 July 2014 / Published: 18 July 2014
Abstract
West Nile virus (WNV) is an important emerging neurotropic virus, responsible for increasingly severe encephalitis outbreaks in humans and horses worldwide. However, the mechanism by which the virus gains entry to the brain (neuroinvasion) remains poorly understood. Hypotheses of hematogenous and transneural entry have been proposed for WNV neuroinvasion, which revolve mainly around the concepts of blood-brain barrier (BBB) disruption and retrograde axonal transport, respectively. However, an over‑representation of
in vitro
studies without adequate
in vivo
validation continues to obscure our understanding of the mechanism(s). Furthermore, WNV infection in the current rodent models does not generate a similar viremia and character of CNS infection, as seen in the common target hosts, humans and horses. These differences ultimately question the applicability of rodent models for pathogenesis investigations. Finally, the role of several barriers against CNS insults, such as the blood-cerebrospinal fluid (CSF), the CSF-brain and the blood-spinal cord barriers, remain largely unexplored, highlighting the infancy of this field. In this review, a systematic and critical appraisal of the current evidence relevant to the possible mechanism(s) of WNV neuroinvasion is conducted.
View Full-Text
►

▼

Figures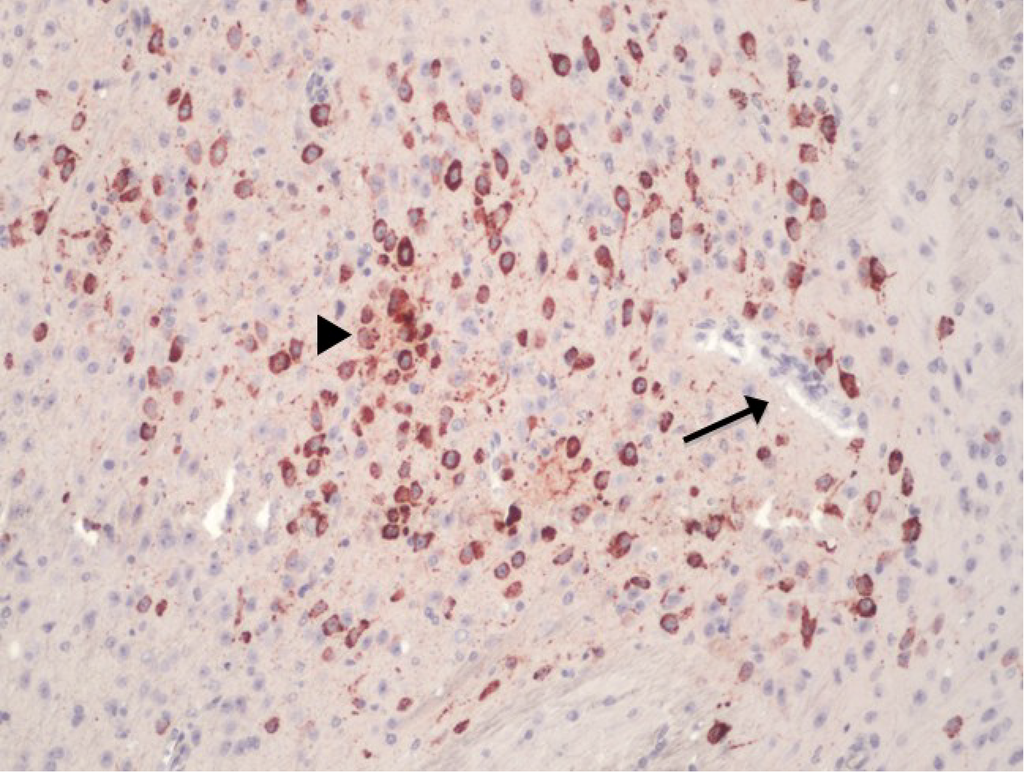 Figure 1

Share & Cite This Article
MDPI and ACS Style
Suen, W.W.; Prow, N.A.; Hall, R.A.; Bielefeldt-Ohmann, H. Mechanism of West Nile Virus Neuroinvasion: A Critical Appraisal. Viruses 2014, 6, 2796-2825.
Related Articles
Comments
[Return to top]