Marine Morbilliviruses: Diversity and Interaction with Signaling Lymphocyte Activation Molecules
1
Faculty of Engineering, Tokyo Polytechnic University, 1583, Iiyama, Atsugi, Kanagawa 243-0297, Japan
2
School of Marine Biosciences, Kitasato University, 1-15-1, Kitazato, Minami, Sagamihara, Kanagawa 252-0373, Japan
3
Department of Virology III, National Institute of Infectious Diseases, 4-7-1, Gakuen, Musashimurayama, Tokyo 208-0011, Japan
*
Author to whom correspondence should be addressed.
Received: 23 May 2019 / Revised: 27 June 2019 / Accepted: 29 June 2019 / Published: 3 July 2019
Abstract
Epidemiological reports of phocine distemper virus (PDV) and cetacean morbillivirus (CeMV) have accumulated since their discovery nearly 30 years ago. In this review, we focus on the interaction between these marine morbilliviruses and their major cellular receptor, the signaling lymphocyte activation molecule (SLAM). The three-dimensional crystal structure and homology models of SLAMs have demonstrated that 35 residues are important for binding to the morbillivirus hemagglutinin (H) protein and contribute to viral tropism. These 35 residues are essentially conserved among pinnipeds and highly conserved among the Caniformia, suggesting that PDV can infect these animals, but are less conserved among cetaceans. Because CeMV can infect various cetacean species, including toothed and baleen whales, the CeMV-H protein is postulated to have broader specificity to accommodate more divergent SLAM interfaces and may enable the virus to infect seals. In silico analysis of viral H protein and SLAM indicates that each residue of the H protein interacts with multiple residues of SLAM and vice versa. The integration of epidemiological, virological, structural, and computational studies should provide deeper insight into host specificity and switching of marine morbilliviruses.
View Full-Text
►

▼

Figures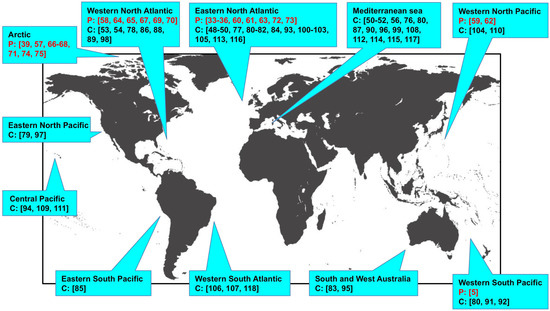 Figure 1
This is an open access article distributed under the
Creative Commons Attribution License
which permits unrestricted use, distribution, and reproduction in any medium, provided the original work is properly cited (CC BY 4.0).

Share & Cite This Article
MDPI and ACS Style
Ohishi, K.; Maruyama, T.; Seki, F.; Takeda, M. Marine Morbilliviruses: Diversity and Interaction with Signaling Lymphocyte Activation Molecules. Viruses 2019, 11, 606.
Note that from the first issue of 2016, MDPI journals use article numbers instead of page numbers. See further details here.
Related Articles
Comments
[Return to top]