The Biology of Monocytes and Dendritic Cells: Contribution to HIV Pathogenesis
1
Faculté de Médecine, Département of Microbiologie, Infectiologie et Immunologie, and Centre de Recherche du CHUM, Université de Montréal, Montréal, QC H2X 0A9, Canada
2
Chronic Viral Illness Service, Division of Hematology, McGill University Health Centre, Montréal, QC H3H 2R9, Canada
*
Author to whom correspondence should be addressed.
Received: 15 January 2018 / Revised: 1 February 2018 / Accepted: 3 February 2018 / Published: 6 February 2018
Abstract
Myeloid cells such as monocytes, dendritic cells (DC) and macrophages (MΦ) are key components of the innate immune system contributing to the maintenance of tissue homeostasis and the development/resolution of immune responses to pathogens. Monocytes and DC, circulating in the blood or infiltrating various lymphoid and non-lymphoid tissues, are derived from distinct bone marrow precursors and are typically short lived. Conversely, recent studies revealed that subsets of tissue resident MΦ are long-lived as they originate from embryonic/fetal precursors that have the ability to self-renew during the life of an individual. Pathogens such as the human immunodeficiency virus type 1 (HIV-1) highjack the functions of myeloid cells for viral replication (e.g., MΦ) or distal dissemination and cell-to-cell transmission (e.g., DC). Although the long-term persistence of HIV reservoirs in CD4+ T-cells during viral suppressive antiretroviral therapy (ART) is well documented, the ability of myeloid cells to harbor replication competent viral reservoirs is still a matter of debate. This review summarizes the current knowledge on the biology of monocytes and DC during homeostasis and in the context of HIV-1 infection and highlights the importance of future studies on long-lived resident MΦ to HIV persistence in ART-treated patients.
View Full-Text
►

▼

Figures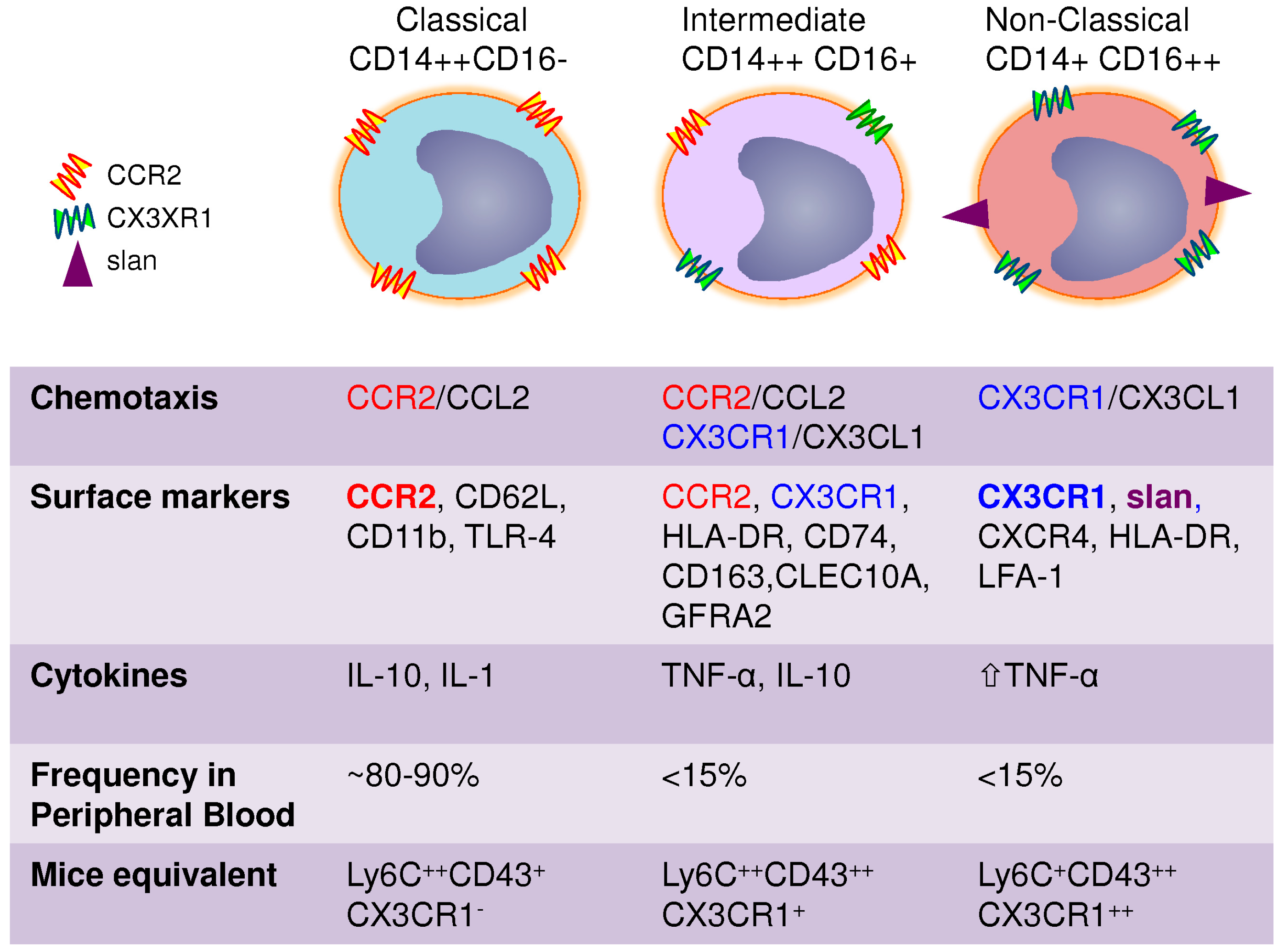 Figure 1
This is an open access article distributed under the
Creative Commons Attribution License
which permits unrestricted use, distribution, and reproduction in any medium, provided the original work is properly cited (CC BY 4.0).

Share & Cite This Article
MDPI and ACS Style
Wacleche, V.S.; Tremblay, C.L.; Routy, J.-P.; Ancuta, P. The Biology of Monocytes and Dendritic Cells: Contribution to HIV Pathogenesis. Viruses 2018, 10, 65.
Note that from the first issue of 2016, MDPI journals use article numbers instead of page numbers. See further details here.
Related Articles
Comments
[Return to top]