Optimizing the Targeting of Mouse Parvovirus 1 to Murine Melanoma Selects for Recombinant Genomes and Novel Mutations in the Viral Capsid Gene
1
Department of Laboratory Medicine, Yale University Medical School, New Haven, CT 06520, USA
2
Department of Biochemistry and Molecular Biology, University of Florida, Gainesville, FL 32611, USA
3
Center for Structural Biology, The McKnight Brain Institute, University of Florida, Gainesville, FL 32611, USA
4
Department of Genetics, Yale University Medical School, New Haven, CT 06510, USA
†
Both authors contributed equally to this study.
‡
Current address: Department of Pediatrics, Children's Hospital of Philadelphia, 34th St. and Civic Center Blvd., Philadelphia, PA 19104, USA.
*
Author to whom correspondence should be addressed.
Received: 30 December 2017 / Revised: 23 January 2018 / Accepted: 27 January 2018 / Published: 30 January 2018
Abstract
Combining virus-enhanced immunogenicity with direct delivery of immunomodulatory molecules would represent a novel treatment modality for melanoma, and would require development of new viral vectors capable of targeting melanoma cells preferentially. Here we explore the use of rodent protoparvoviruses targeting cells of the murine melanoma model B16F10. An uncloned stock of mouse parvovirus 1 (MPV1) showed some efficacy, which was substantially enhanced following serial passage in the target cell. Molecular cloning of the genes of both starter and selected virus pools revealed considerable sequence diversity. Chimera analysis mapped the majority of the improved infectivity to the product of the major coat protein gene,
VP2
, in which linked blocks of amino acid changes and one or other of two apparently spontaneous mutations were selected. Intragenic chimeras showed that these represented separable components, both contributing to enhanced infection. Comparison of biochemical parameters of infection by clonal viruses indicated that the enhancement due to changes in VP2 operates after the virus has bound to the cell surface and penetrated into the cell. Construction of an in silico homology model for MPV1 allowed placement of these changes within the capsid shell, and revealed aspects of the capsid involved in infection initiation that had not been previously recognized.
View Full-Text
►

▼

Figures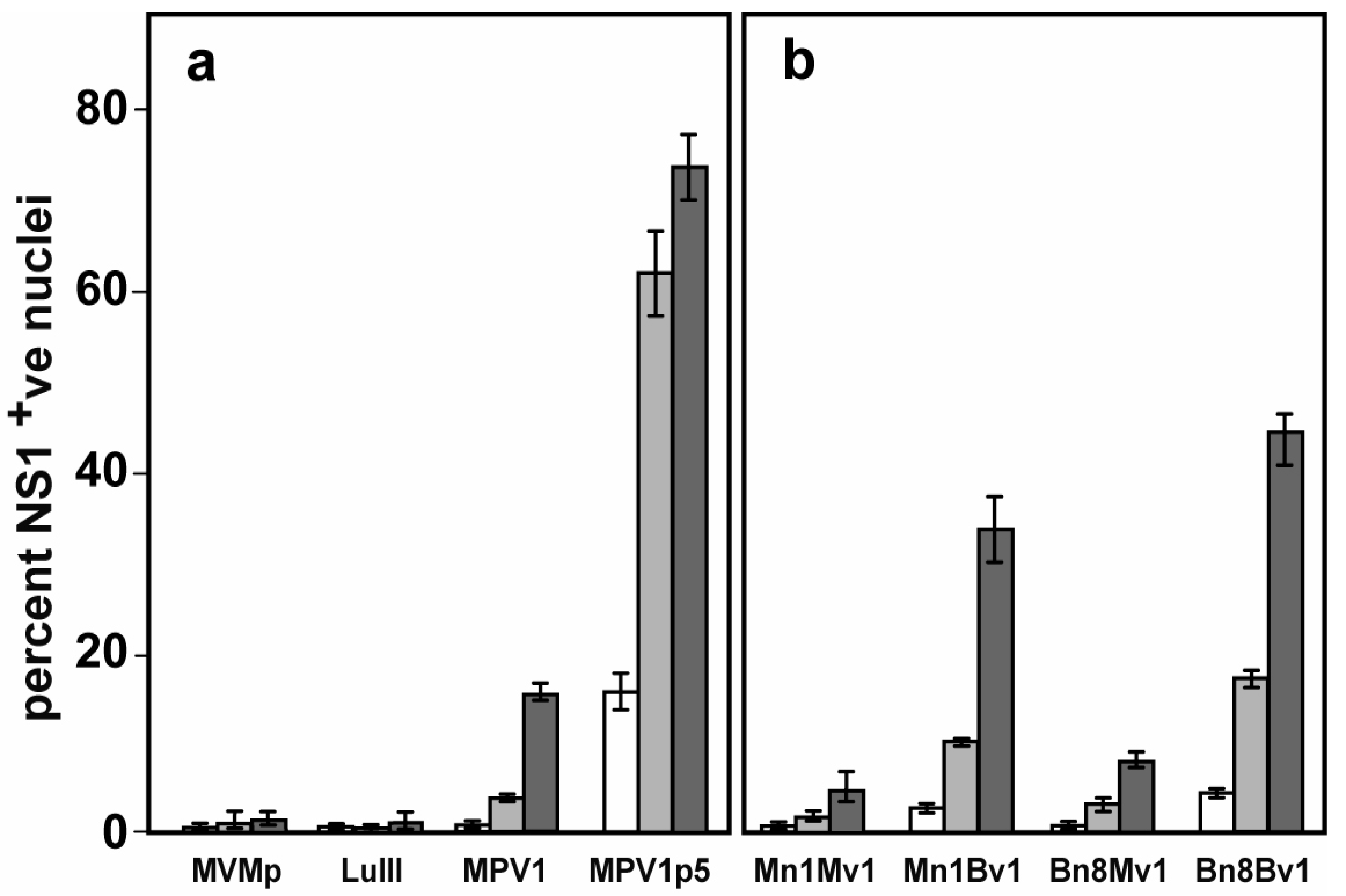 Figure 1
This is an open access article distributed under the
Creative Commons Attribution License
which permits unrestricted use, distribution, and reproduction in any medium, provided the original work is properly cited (CC BY 4.0).

Share & Cite This Article
MDPI and ACS Style
Marr, M.; D'Abramo, A.; Pittman, N.; Agbandje-McKenna, M.; Cotmore, S.; Tattersall, P. Optimizing the Targeting of Mouse Parvovirus 1 to Murine Melanoma Selects for Recombinant Genomes and Novel Mutations in the Viral Capsid Gene. Viruses 2018, 10, 54.
Note that from the first issue of 2016, MDPI journals use article numbers instead of page numbers. See further details here.
Related Articles
Comments
[Return to top]