PEEK Primary Crowns with Cobalt-Chromium, Zirconia and Galvanic Secondary Crowns with Different Tapers—A Comparison of Retention Forces
1
Department of Prosthodontics, Dental School, Ludwig-Maximilians-University Munich, Goethestrasse 70, Munich 80336, Germany
2
Clinic of Preventive Dentistry, Periodontology and Cariology, Center of Dental Medicine, University of Zurich, Plattenstrasse 11, Zurich 8032, Switzerland
3
Department of Biostatistics, Epidemiology, Biostatistics and Prevention Institute, University of Zurich, Hirschgraben 84, Zurich 8001, Switzerland
*
Author to whom correspondence should be addressed.
Academic Editor: Georgios E. Romanos
Received: 21 January 2016 / Revised: 23 February 2016 / Accepted: 8 March 2016 / Published: 10 March 2016
Abstract
In prosthetic dentistry, double crown systems have proved their suitability as retainers for removable partial dentures. However, investigations in this context, regarding polyetheretherketone, are scarce. Therefore, the aim of this study was to test the retention force (RF) between polyetheretherketone (PEEK) primary and cobalt-chromium (CoCr), zirconia (ZrO
2
) and galvanic (GAL) secondary crowns with three different tapers. Primary PEEK-crowns were milled with the tapers 0°, 1°, and 2° (n = 10/taper, respectively). Afterwards, 90 secondary crowns were fabricated: (i) 30 CoCr-crowns milled from Ceramill Sintron (AmannGirrbach, Koblach, Austria) (n = 10/taper), (ii) 30 ZrO
2
-crowns milled from Ceramill ZI (AmannGirrbach, Koblach, Austria) (n = 10/taper), and (iii) 30 GAL-crowns made using electroforming (n = 10/taper). RF was measured in a pull-off test (20 pull-offs/specimen) and data were analyzed using 2-/1-way Analysis of Variance (ANOVA) followed by the Tukey-Honestly Significant Difference (HSD) post hoc test and linear regression analyses (
p
< 0.05). The measured mean RF values ranged between 9.6 and 38.2 N. With regard to the 0°, 1°, and 2° tapered crowns, no statistically significant differences between CoCr and ZrO
2
were observed (
p
> 0.141). At 0° taper, no differences in retention forces between GAL, CrCr, and ZrO
2
crowns were found (
p
= 0.075). However, at 1° and 2° taper, lower RF for GAL-crowns were observed (
p
< 0.009,
p
< 0.001, respectively). According to this laboratory study, PEEK might be a suitable material for primary crowns, regardless of the taper and the material of secondary crown. Long-term results, however, are still necessary.
View Full-Text
►

▼

Figures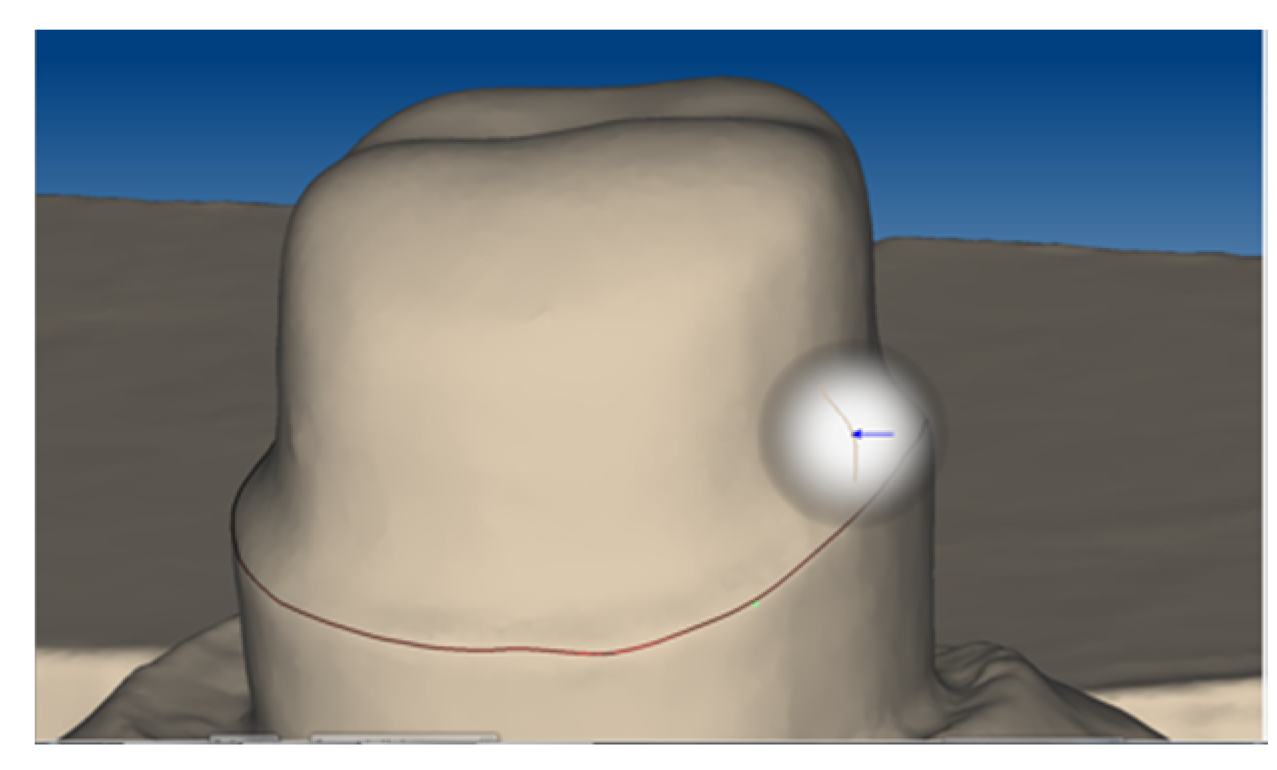 Figure 1
This is an open access article distributed under the
Creative Commons Attribution License
which permits unrestricted use, distribution, and reproduction in any medium, provided the original work is properly cited (CC BY 4.0).

Share & Cite This Article
MDPI and ACS Style
Stock, V.; Schmidlin, P.R.; Merk, S.; Wagner, C.; Roos, M.; Eichberger, M.; Stawarczyk, B. PEEK Primary Crowns with Cobalt-Chromium, Zirconia and Galvanic Secondary Crowns with Different Tapers—A Comparison of Retention Forces. Materials 2016, 9, 187.
Note that from the first issue of 2016, MDPI journals use article numbers instead of page numbers. See further details here.
Related Articles
Comments
[Return to top]