Role of Titanium Surface Topography and Surface Wettability on Focal Adhesion Kinase Mediated Signaling in Fibroblasts
1
Graduate Program of Biomedical Engineering, The University of Western Ontario, London, N6A 5B9 Ontario, Canada
2
Division of Oral Biology, Schulich School of Medicine and Dentistry, The University of Western Ontario, London, Ontario N6A 5C1, Canada
*
Author to whom correspondence should be addressed.
Received: 8 April 2011 / Revised: 22 April 2011 / Accepted: 5 May 2011 / Published: 9 May 2011
Abstract
Changes of titanium surface roughness and surface free energy may influence protein absorption that increases cell differentiation through activation of focal adhesion kinase related pathways. However, the influence of titanium surface roughness and hydrophilicity on fibroblast behavior is not well understood. The aim of this study was to investigate the influence of topography and hydrophilicity on fibroblast attachment, spreading, morphology, intracellular signaling, proliferation, and collagen I mRNA levels. Using a cellular FAK knockout (FAK
−/−
) model and wild-type (WT) controls, we also investigated the contribution of adhesion in fibroblasts cultured on smooth (PT), sand-blasted, large grit, acid-etched (SLA) and hydrophilic SLA topographies. Loss of FAK did not significantly affect fibroblast attachment to any surface, but SLA and hydrophilic SLA surface attenuated spreading of WT cells significantly more than FAK
−/−
fibroblasts. Both FAK
−/−
and WT cells formed numerous focal adhesions on PT surfaces, but significantly less on SLA and hydrophilic SLA surfaces. In WT cells, phosphorylation levels of FAK were lower on SLA and hydrophilic SLA in comparison with PT 24 h post seeding. Labeling of cells with antibodies to cortactin showed that FAK
−/−
cells contained significantly more cortactin-rich focal adhesion in comparison with WT cells on PT surfaces, but not on SLA or hydrophilic SLA. ERK 1/2 phosphorylation was highest in WT cells on all surfaces which correlated with collagen I expression levels. We conclude that fibroblasts are sensitive to changes in surface roughness and hydrophilicity, with adhesive interactions mediated through FAK, an important modulator of fibroblast response.
View Full-Text
►

▼

Figures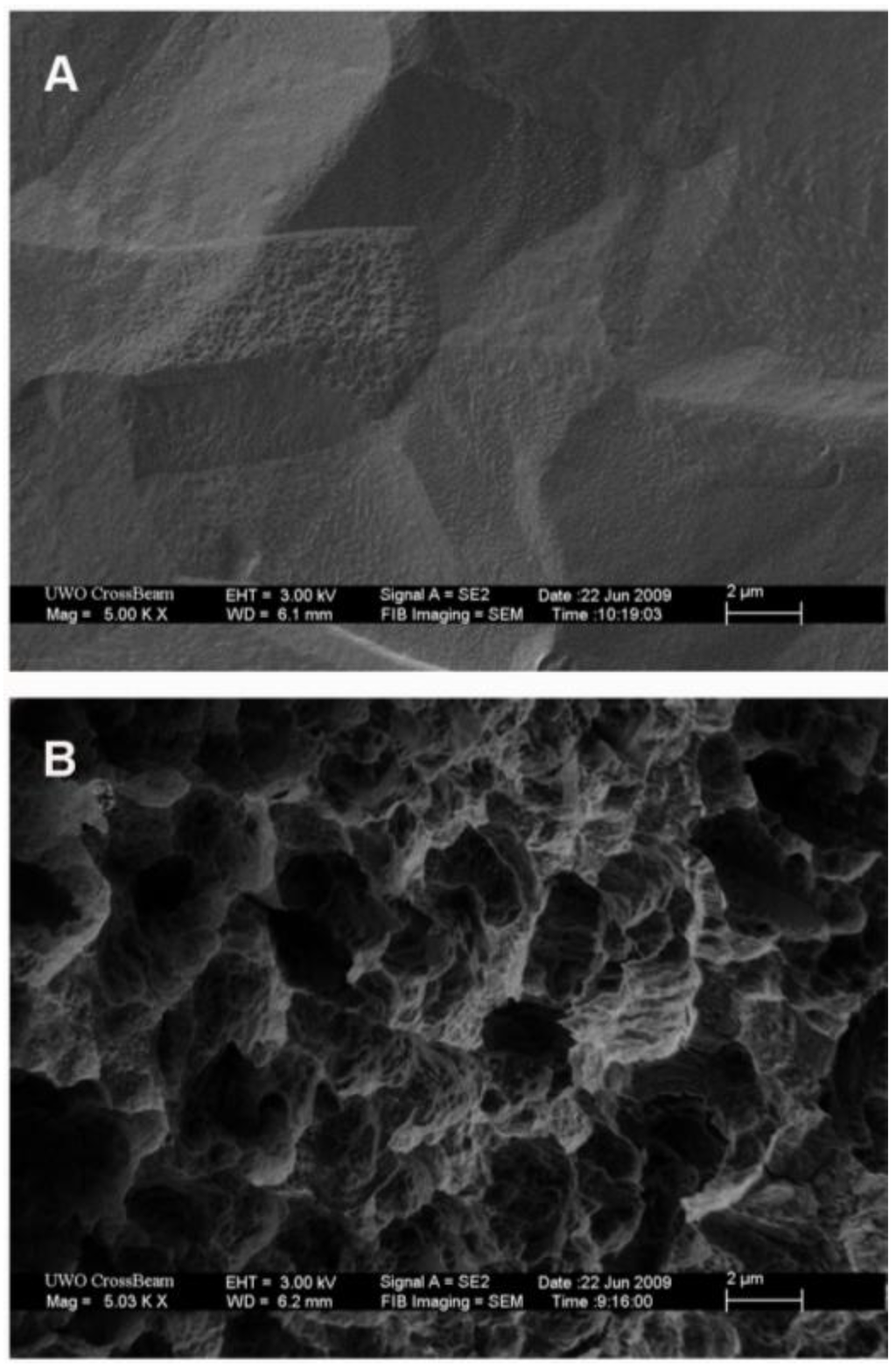 Figure 1

Share & Cite This Article
MDPI and ACS Style
Oates, C.J.; Wen, W.; Hamilton, D.W. Role of Titanium Surface Topography and Surface Wettability on Focal Adhesion Kinase Mediated Signaling in Fibroblasts. Materials 2011, 4, 893-907.
Related Articles
Comments
[Return to top]