Evaluation of Fracture Resistance and Microleakage of Endocrowns with Different Intracoronal Depths and Restorative Materials Luted with Various Resin Cements
Department of Prosthodontics, Faculty of Dentistry, Near East University, Nicosia 99138, Cyprus
*
Author to whom correspondence should be addressed.
Received: 4 July 2019 / Revised: 28 July 2019 / Accepted: 6 August 2019 / Published: 8 August 2019
Abstract
The aim of this study was to determine the effect of restoration design on the fracture resistance of different computer-aided design/computer-aided manufacturing (CAD/CAM) ceramics and investigate the marginal leakage of endocrowns according to different types of cement. In total, 96 extracted mandibular first premolars were used for fabrication of endocrowns; 48 of the endocrowns were divided into 6 groups (n = 8) according to intracoronal cavity depth (2 and 3 mm) and CAD/CAM ceramics (lithium disilicate IPS e.max-CAD, zirconia-reinforced glass-ceramic Vita Suprinity, and poly-ether-ether-ketone (PEEK)). Teeth were subjected to a fracture resistance test with a universal test machine following thermo-cycling. Failure modes were determined by stereomicroscope after the load test. The rest of the endocrowns (n = 48) were produced by Vita Suprinity ceramic and divided into 6 groups (n = 8) according to the cement used (Panavia V5, Relyx Ultimate, and GC cement) with intracoronal cavity depths of 2 and 3 mm. Microleakage tests were performed using methylene blue with stereomicroscope after thermo-cycling. Numerical data for both fracture resistance and microleakage tests were obtained and evaluated by three-way ANOVA. PEEK endocrowns had higher fracture resistance compared to lithium disilicate and Vita Suprinity. Panavia V5 cement had the lowest degree of microleakage, while GC cement had the highest. Different intracoronal cavity depths had no correlation with fracture resistance and microleakage.
View Full-Text
►

▼

Figures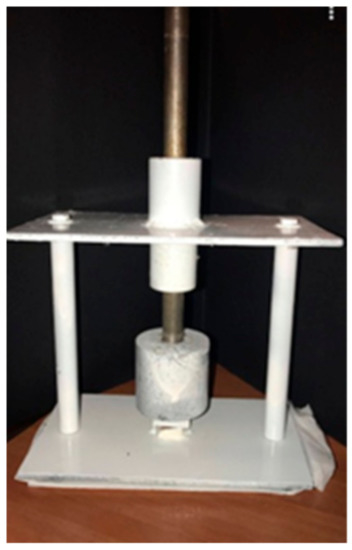 Figure 1
This is an open access article distributed under the
Creative Commons Attribution License
which permits unrestricted use, distribution, and reproduction in any medium, provided the original work is properly cited (CC BY 4.0).

Share & Cite This Article
MDPI and ACS Style
Ghajghouj, O.; Taşar-Faruk, S. Evaluation of Fracture Resistance and Microleakage of Endocrowns with Different Intracoronal Depths and Restorative Materials Luted with Various Resin Cements. Materials 2019, 12, 2528.
Note that from the first issue of 2016, MDPI journals use article numbers instead of page numbers. See further details here.
Related Articles
Comments
[Return to top]