Investigation on the Thermal Behavior, Mechanical Properties and Reaction Characteristics of Al-PTFE Composites Enhanced by Ni Particle
1
College of Field Engineering, PLA Army Engineering University, Nanjing 210001, China
2
31104 Troop of PLA, Nanjing 210001, China
*
Author to whom correspondence should be addressed.
Received: 1 September 2018 / Revised: 13 September 2018 / Accepted: 14 September 2018 / Published: 16 September 2018
Abstract
Al-PTFE (aluminum-polytetrafluoroethene) is regarded as one of the most promising reactive materials (RMs). In this work, Ni (Nickel) was added to Al-PTFE composites for the purpose of improving the energy density and damage effect. To investigate the thermal behavior, mechanical properties and reaction characteristics of the Al-Ni-PTFE composites, an Al-PTFE mixture and an Al-Ni mixture were prepared by ultrasonic mixing. Six types of Al-Ni-PTFE specimens with different component mass ratios were prepared by molding sintering. Simultaneous thermal analysis experiments were carried out to characterize the thermal behavior of the Al-PTFE mixture and the Al-Ni mixture. Quasi-static compression tests were performed to analyze the mechanical properties and reaction characteristics of the Al-Ni-PTFE specimens. The results indicate that the reaction onset temperature of Al-Ni (582.7 °C) was similar to that of Al-PTFE (587.6 °C) and that the reaction heat of Al-Ni (991.9 J/g) was 12.5 times higher than that of Al-PTFE (79.6 J/g). With the increase of Ni content, the material changed from ductile to brittle and the strain hardening modulus and compressive strength rose first and then subsequently decreased, reaching a maximum of 51.35 MPa and 111.41 MPa respectively when the volume fraction of Ni was 10%. An exothermic reaction occurred for the specimens with a Ni volume fraction no more than 10% under quasi-static compression, accompanied by the formation of Ni-Al intermetallic compounds. In the Al-Ni-PTFE system, the reaction between Al and PTFE preceded the reaction between Al and Ni and the feasibility of increasing the energy density and damage effect of the Al-Ni-PTFE reactive material by means of Ni-Al reaction was proved.
View Full-Text
►

▼

Figures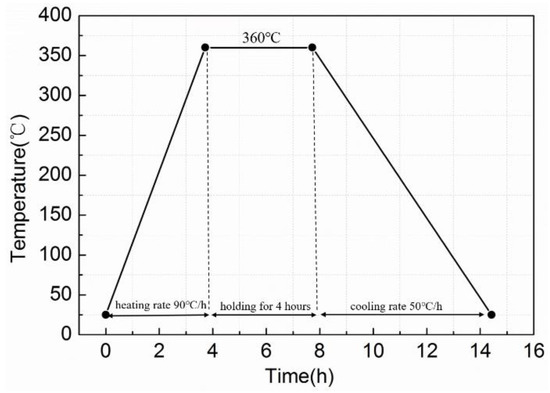 Figure 1
This is an open access article distributed under the
Creative Commons Attribution License
which permits unrestricted use, distribution, and reproduction in any medium, provided the original work is properly cited (CC BY 4.0).

Share & Cite This Article
MDPI and ACS Style
Wu, J.; Wang, H.; Fang, X.; Li, Y.; Mao, Y.; Yang, L.; Yin, Q.; Wu, S.; Yao, M.; Song, J. Investigation on the Thermal Behavior, Mechanical Properties and Reaction Characteristics of Al-PTFE Composites Enhanced by Ni Particle. Materials 2018, 11, 1741.
Note that from the first issue of 2016, MDPI journals use article numbers instead of page numbers. See further details here.
Related Articles
Comments
[Return to top]