Thermal Energy Storage of R1234yf, R1234ze, R134a and R32/MOF-74 Nanofluids: A Molecular Simulation Study
1
Key Laboratory of Low-grade Energy Utilization Technology & System, Ministry of Education, College of Power Engineering, Chongqing University, Chongqing 400044, China
2
School of Chemical Engineering, The University of Queensland, Brisbane, QLD 4072, Australia
3
Chongqing Key Laboratory of Heterogeneous Material Mechanics, College of Aerospace Engineering, Chongqing University, Chongqing 400044, China
*
Author to whom correspondence should be addressed.
Received: 16 June 2018 / Revised: 4 July 2018 / Accepted: 6 July 2018 / Published: 8 July 2018
Abstract
Thermal energy storage can be carried out by working fluid adsorbing and desorbing in porous materials. In this paper, the energy storage properties of four refrigerants, R1234yf, R1234ze, R134a and R32, with M-metal organic framework (MOF)-74 (M = Zn, Ni, Mg, Co) nanoparticles are investigated using molecular dynamics simulations and grand canonical Monte Carlo simulations. The results show that M-MOF-74 can adsorb more R32 and R134a than R1234yf and R1234ze, as the molecular structures of R32 and R134a are smaller than those of R1234yf and R1234ze. Mg-MOF-74 owns a higher adsorbability than the other MOFs. The energy storage properties of the studied refrigerants can be enhanced when the sum of thermodynamic energy change of MOF particles and the desorption heat of fluid in MOFs is larger than the enthalpy change of pure organic fluid. The R1234yf/M-MOF-74 (M = Co, Mg, Ni) nanofluid can store more energy than other refrigerants/M-MOF-74 (M = Co, Mg, Ni) nanofluid. The energy storage enhancement ratios of R1234yf, R1234ze and R134a with Mg-MOF-74 nanoparticles are higher than those of other M-MOF-74 (M = Co, Ni, Zn) materials.
View Full-Text
►

▼

Figures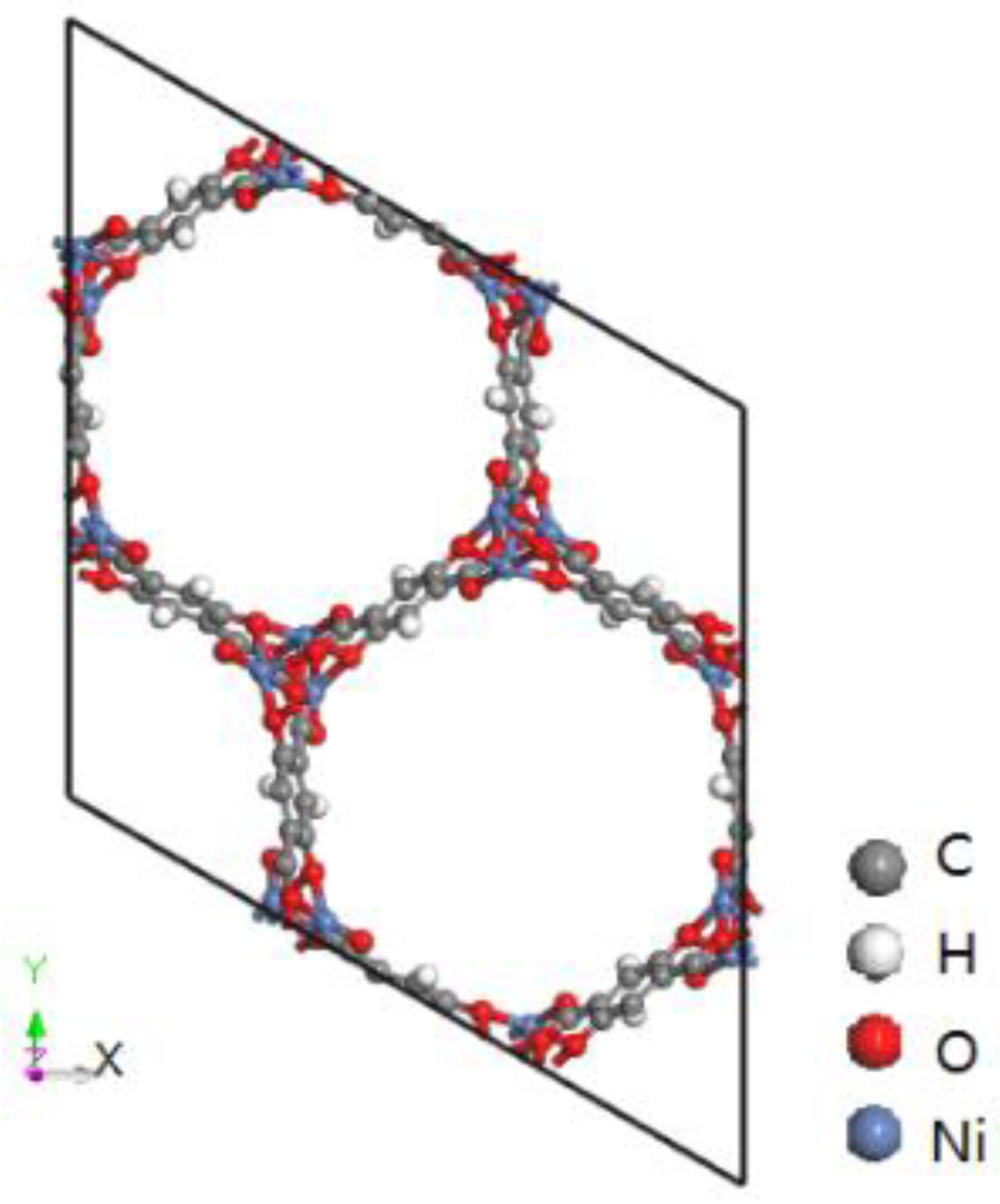 Figure 1
This is an open access article distributed under the
Creative Commons Attribution License
which permits unrestricted use, distribution, and reproduction in any medium, provided the original work is properly cited (CC BY 4.0).

Share & Cite This Article
MDPI and ACS Style
Hu, J.; Liu, C.; Liu, L.; Li, Q. Thermal Energy Storage of R1234yf, R1234ze, R134a and R32/MOF-74 Nanofluids: A Molecular Simulation Study. Materials 2018, 11, 1164.
Note that from the first issue of 2016, MDPI journals use article numbers instead of page numbers. See further details here.
Related Articles
Comments
[Return to top]