Isolation and Fatty Acid Profile of Selected Microalgae Strains from the Red Sea for Biofuel Production
1
Centre of Marine Sciences, University of Algarve, Faro 8005-139, Portugal
2
College of Science, King Saud University, Riyadh 11451, Saudi Arabia
3
National Guard Health Affairs (NGHA), King Abdullah International Medical Research Centre (KAIMRC), Jeddah 21423, Saudi Arabia
4
Chemistry Department, Faculty of Science, Kuwait University, Safat 13060, Kuwait
5
King Abdullah Institute for Nanotechnology, King Saud University, Riyadh 11451, Saudi Arabia
6
Department of Biological and Environmental Sciences, College of Arts and Sciences, Qatar University, Doha, Qatar
*
Author to whom correspondence should be addressed.
Received: 2 April 2013 / Revised: 18 May 2013 / Accepted: 20 May 2013 / Published: 30 May 2013
Abstract
The isolation of lipid-rich autochthonous strains of microalgae is a crucial stage for the development of a microalgae-based biofuel production plant, as these microalgae already have the necessary adaptations to withstand competition, predation and the temperatures observed at each production site. This is particularly important in extreme climates such as in Saudi Arabia. Resorting to fluorescence activated cell sorting (FACS) we screened for and isolated several microalgal strains from samples collected from the Red Sea. Relying on the fluorescence of BODIPY 505/515 (4,4-difluoro-1,3,5,7-tetramethyl-4-bora-3a,4a-diazasindacene) and growth performance, four promising candidates were identified and the total lipid content and fatty acid profile was assessed for biofuels production. Selected isolates were classified as chlorophytes, belonging to three different genera:
Picochlorum
,
Nannochloris
and
Desmochloris
. The lipid contents were assessed microscopically by means of BODIPY 505/515-associated fluorescence to detect intracellular lipid bodies, which revealed several lipid drops in all selected strains. This result was confirmed by lipid gravimetric determination, which demonstrated that all strains under study presented inner cell lipid contents ranging from 20% to 25% of the biomass dry weight. Furthermore, the fatty acid methyl esters profile of all strains seems ideal for biodiesel production due to a low degree of polyunsaturated fatty acid methyl esters and high amount of palmitic and oleic acids.
View Full-Text
►

▼

Figures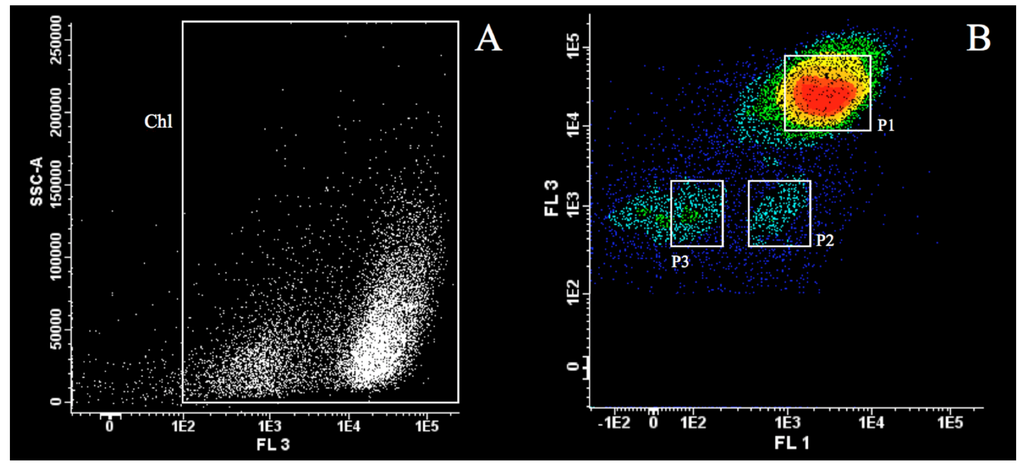 Figure 1

Share & Cite This Article
MDPI and ACS Style
Pereira, H.; Barreira, L.; Custódio, L.; Alrokayan, S.; Mouffouk, F.; Varela, J.; Abu-Salah, K.M.; Ben-Hamadou, R. Isolation and Fatty Acid Profile of Selected Microalgae Strains from the Red Sea for Biofuel Production. Energies 2013, 6, 2773-2783.
Related Articles
Comments
[Return to top]