Emerging Mosquito-Borne Threats and the Response from European and Eastern Mediterranean Countries
1
Animal and Plant Health Agency (APHA), Woodham Lane, Addelstone, Surrey KT15 3NB, UK
2
Faculty of Health and Medicine, University of Surrey, Guildford, Surrey GU2 7XH, UK
3
Istituto Zooprofilattico Sperimentale dell'Abruzzo e del Molise Guiseppe Capporale, Campo Boario, 64100 Teramo, Italy
4
Division of Virology, Kimron Veterinary Institute, POB 12, Bet Dagan 50250, Israel
5
Friedrich-Loeffler-Insitut, Südufer 10, 17493 Greifswald, Insel Riems, Germany
6
Karolinska Institute, Nobel vägsalle, 16161 Stockholm, Sweden
7
UMR 1161 Virologie, Animal Health Laboratory, ANSES, INRA, Ecole Nationale Vétérinaire d'Alfort, Université Paris-Est, 94700 Maisons-Alfort, France
8
UMR BIPAR, Animal Health Laboratory, ANSES, INRA, Ecole Nationale Vétérinaire d'Alfort, Université Paris-Est, 94700 Maisons-Alfort, France
*
Author to whom correspondence should be addressed.
Received: 30 October 2018 / Revised: 22 November 2018 / Accepted: 4 December 2018 / Published: 7 December 2018
Abstract
Mosquito-borne viruses are the cause of some of the greatest burdens to human health worldwide, particularly in tropical regions where both human populations and mosquito numbers are abundant. Due to a combination of anthropogenic change, including the effects on global climate and wildlife migration there is strong evidence that temperate regions are undergoing repeated introduction of mosquito-borne viruses and the re-emergence of viruses that previously were not detected by surveillance. In Europe, the repeated introductions of West Nile and Usutu viruses have been associated with bird migration from Africa, whereas the autochthonous transmission of chikungunya and dengue viruses has been driven by a combination of invasive mosquitoes and rapid transcontinental travel by infected humans. In addition to an increasing number of humans at risk, livestock and wildlife, are also at risk of infection and disease. This in turn can affect international trade and species diversity, respectively. Addressing these challenges requires a range of responses both at national and international level. Increasing the understanding of mosquito-borne transmission of viruses and the development of rapid detection methods and appropriate therapeutics (vaccines / antivirals) all form part of this response. The aim of this review is to consider the range of mosquito-borne viruses that threaten public health in Europe and the eastern Mediterranean, and the national response of a number of countries facing different levels of threat.
View Full-Text
►

▼

Figures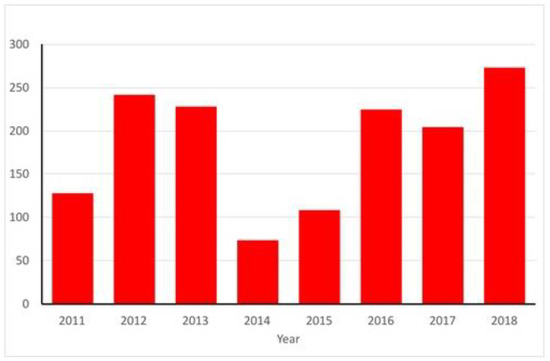 Figure 1
This is an open access article distributed under the
Creative Commons Attribution License
which permits unrestricted use, distribution, and reproduction in any medium, provided the original work is properly cited (CC BY 4.0).

Share & Cite This Article
MDPI and ACS Style
Johnson, N.; Fernández de Marco, M.; Giovannini, A.; Ippoliti, C.; Danzetta, M.L.; Svartz, G.; Erster, O.; Groschup, M.H.; Ziegler, U.; Mirazimi, A.; Monteil, V.; Beck, C.; Gonzalez, G.; Lecollinet, S.; Attoui, H.; Moutailler, S. Emerging Mosquito-Borne Threats and the Response from European and Eastern Mediterranean Countries. Int. J. Environ. Res. Public Health 2018, 15, 2775.
Note that from the first issue of 2016, MDPI journals use article numbers instead of page numbers. See further details here.
Related Articles
Comments
[Return to top]