Bioelectromagnetics Research within an Australian Context: The Australian Centre for Electromagnetic Bioeffects Research (ACEBR)
1
Australian Centre for Electromagnetic Bioeffects Research, Wollongong 2522, Australia
2
School of Psychology and Illawarra Health & Medical Research Institute, University of Wollongong, Wollongong 2522, Australia
3
Institute for Superconducting and Electronic Material (ISEM), University of Wollongong, Wollongong 2522, Australia
4
School of Engineering, RMIT University, Melbourne 3001, Australia
5
School of Population Health, University of Auckland, Auckland 1072, New Zealand
6
SA Pathology, Hanson Institute, Centre for Neurological Diseases, and School of Medicine, University of Adelaide, Adelaide 5000, Australia
7
Chief Technology Office, Telstra Corporation, Melbourne 3000, Australia
8
School of Health Sciences, Swinburne University of Technology, Melbourne 3122, Australia
9
School of Science, Swinburne University of Technology, Melbourne 3122, Australia
10
Victor Chang Cardiac Research Institute, Darlinghurst 2010, Australia
11
Australian Mobile Telecommunications Association, Canberra 2603, Australia
12
Centre for Human and Applied Physiology, School of Medicine, University of Wollongong, Wollongong 2522, Australia
*
Author to whom correspondence should be addressed.
Academic Editor: Mats-Olof Mattsson
Received: 1 July 2016 / Revised: 26 August 2016 / Accepted: 19 September 2016 / Published: 29 September 2016
Abstract
Mobile phone subscriptions continue to increase across the world, with the electromagnetic fields (EMF) emitted by these devices, as well as by related technologies such as Wi-Fi and smart meters, now ubiquitous. This increase in use and consequent exposure to mobile communication (MC)-related EMF has led to concern about possible health effects that could arise from this exposure. Although much research has been conducted since the introduction of these technologies, uncertainty about the impact on health remains. The Australian Centre for Electromagnetic Bioeffects Research (ACEBR) is a National Health and Medical Research Council Centre of Research Excellence that is undertaking research addressing the most important aspects of the MC-EMF health debate, with a strong focus on mechanisms, neurodegenerative diseases, cancer, and exposure dosimetry. This research takes as its starting point the current scientific status quo, but also addresses the adequacy of the evidence for the status quo. Risk communication research complements the above, and aims to ensure that whatever is found, it is communicated effectively and appropriately. This paper provides a summary of this ACEBR research (both completed and ongoing), and discusses the rationale for conducting it in light of the prevailing science.
View Full-Text
►

▼

Figures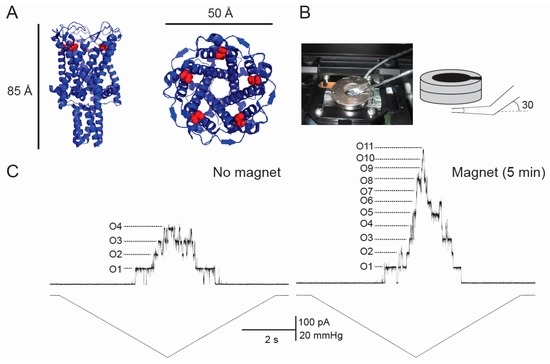 Figure 1
This is an open access article distributed under the
Creative Commons Attribution License
which permits unrestricted use, distribution, and reproduction in any medium, provided the original work is properly cited (CC BY 4.0).

Share & Cite This Article
MDPI and ACS Style
Loughran, S.P.; Al Hossain, M.S.; Bentvelzen, A.; Elwood, M.; Finnie, J.; Horvat, J.; Iskra, S.; Ivanova, E.P.; Manavis, J.; Mudiyanselage, C.K.; Lajevardipour, A.; Martinac, B.; McIntosh, R.; McKenzie, R.; Mustapic, M.; Nakayama, Y.; Pirogova, E.; Rashid, M.H.; Taylor, N.A.; Todorova, N.; Wiedemann, P.M.; Vink, R.; Wood, A.; Yarovsky, I.; Croft, R.J. Bioelectromagnetics Research within an Australian Context: The Australian Centre for Electromagnetic Bioeffects Research (ACEBR). Int. J. Environ. Res. Public Health 2016, 13, 967.
Note that from the first issue of 2016, MDPI journals use article numbers instead of page numbers. See further details here.
Related Articles
Comments
[Return to top]