Inhibitory Effects of
Ecklonia cava

Extract on High Glucose-Induced Hepatic Stellate Cell Activation

1

Department of Food and Human Health Sciences, Graduate School of Human Life Science, Osaka City University, 3-3-138 Sugimoto, Sumiyoshi-ku, Osaka 558-8585, Japan

2

Faculty of Education, Wakayama University, 930 Sakaedani, Wakayama 640-8510, Japan

3

JP Renew Distributors, LLC., 1906 Lombard Street, San Francisco, CA 94123, USA

*

Author to whom correspondence should be addressed.

Received: 10 November 2011 / Revised: 9 December 2011 / Accepted: 13 December 2011 / Published: 20 December 2011
Abstract
Nonalcoholic steatohepatitis (NASH) is a disease closely associated with obesity and diabetes. A prevalence of type 2 diabetes and a high body mass index in cryptogenic cirrhosis may imply that obesity leads to cirrhosis. Here, we examined the effects of an extract of
Ecklonia cava
, a brown algae, on the activation of high glucose-induced hepatic stellate cells (HSCs), key players in hepatic fibrosis. Isolated HSCs were incubated with or without a high glucose concentration.
Ecklonia cava
extract (ECE) was added to the culture simultaneously with the high glucose. Treatment with high glucose stimulated expression of type I collagen and α
-
smooth muscle actin, which are markers of activation in HSCs, in a dose-dependent manner. The activation of high glucose-treated HSCs was suppressed by the ECE. An increase in the formation of intracellular reactive oxygen species (ROS) and a decrease in intracellular glutathione levels were observed soon after treatment with high glucose, and these changes were suppressed by the simultaneous addition of ECE. High glucose levels stimulated the secretion of bioactive transforming growth factor-β (TGF-β) from the cells, and the stimulation was also suppressed by treating the HSCs with ECE. These results suggest that the suppression of high glucose-induced HSC activation by ECE is mediated through the inhibition of ROS and/or GSH and the downregulation of TGF-β secretion. ECE is useful for preventing the development of diabetic liver fibrosis.
View Full-Text
►

▼

Figures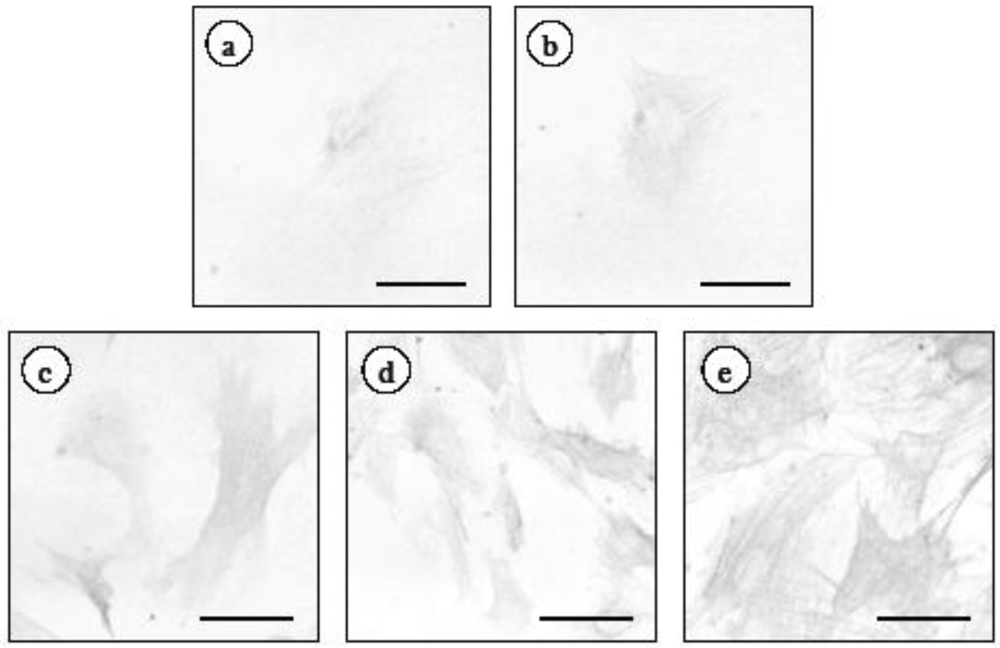 Figure 1

Share & Cite This Article
MDPI and ACS Style
Yokogawa, K.; Matsui-Yuasa, I.; Tamura, A.; Terada, M.; Kojima-Yuasa, A. Inhibitory Effects of Ecklonia cava Extract on High Glucose-Induced Hepatic Stellate Cell Activation. Mar. Drugs 2011, 9, 2793-2808.
Related Articles
Comments
[Return to top]