Long-Term Human Induced Impacts on Marajó Island Landscapes, Amazon Estuary
Programa de Pós-Graduação em Antropologia, Universidade Federal do Pará, Rua Augusto Correa, 1–CEP 66075-110–Belém, PA, Brazil
Received: 4 December 2009 / Accepted: 25 January 2010 / Published: 1 February 2010
Abstract
Archaeology is a discipline that can offer a long term perspective on the impacts human societies have had on the environment. Landscape studies are critical for understanding these impacts, because they embrace a dialectical view regarding the relationship between humans and their immediate surroundings. Such studies are well suited to the Amazon basin, a region that has driven much media attention due to astonishing rates of deforestation in certain areas, with likely consequences on the planet's climate, posing challenges to the survival of the human species for the coming decades. In fact, although much has been said about the impacts of contemporary societies on tropical forest environments, ancient landscape management practices have not yet been considered part of the equation. Thus far, we know that Amerindian societies have been actively transforming their surroundings for millennia. On the eve of European contact, large, complex societies were bringing about long-lasting transformations of landscapes throughout the basin. Conquest and colonization resulted in epidemics, enslavement, and changes to the indigenous economies that managed to survive the genocide. Afterwards, as colonizers would exploit traditional resources leading, in many instances, to their exhaustion, a huge quantity of information on sustainable ways of dealing with certain environments became lost. Traditional knowledge, however, still survives among certain indigenous, peasant (caboclo), and African-Brazilian populations. Documentation of surviving management practices together with the study of the archaeological record could provide valuable information for policy makers. This article examines historical transformations that took place on Marajó Island during the last two millennia and advocates the importance of archaeological research for understanding the historical ecology of landscape change. It is argued that ancient economic strategies, some still being practiced today, could be re-created in the present, since these may constitute opportunities for sustainable sources of income to local communities.
View Full-Text
►

▼

Figures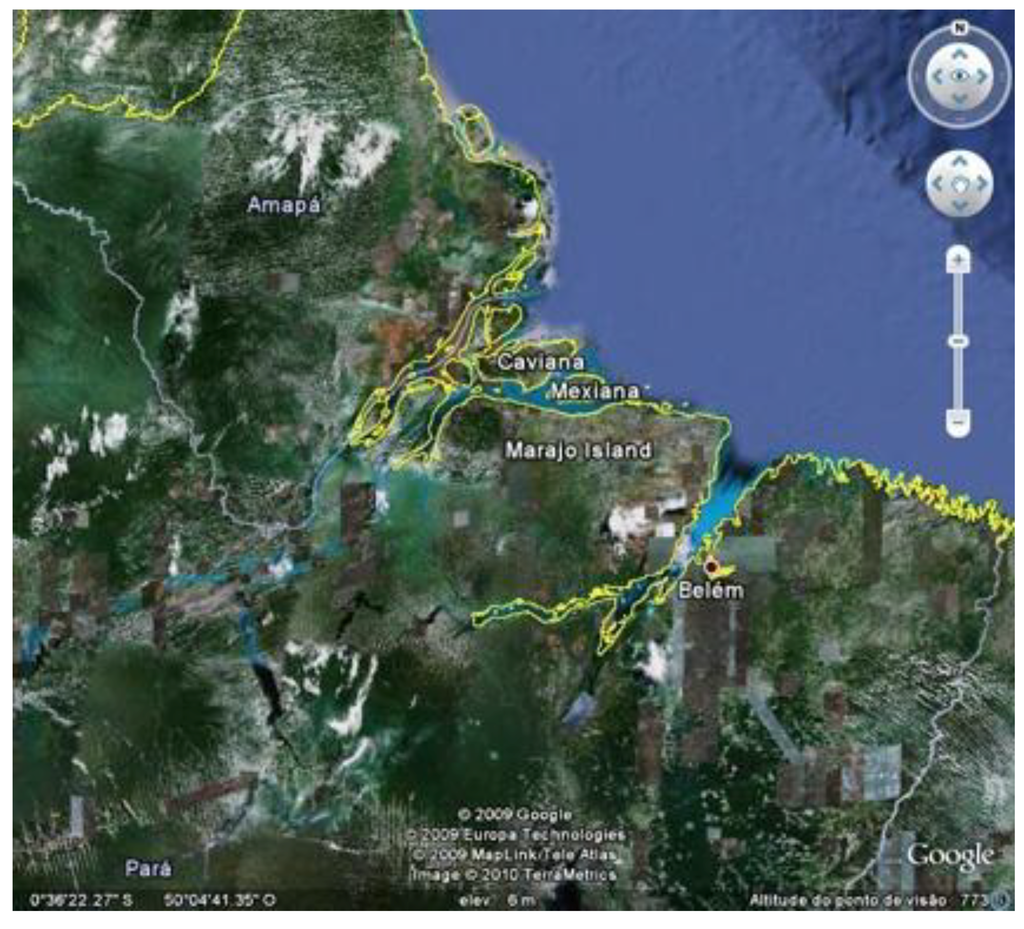 Figure 1

Share & Cite This Article
MDPI and ACS Style
Schaan, D. Long-Term Human Induced Impacts on Marajó Island Landscapes, Amazon Estuary. Diversity 2010, 2, 182-206.
Related Articles
Comments
[Return to top]