Synthesis of Graphene Oxide-Fe3O4 Based Nanocomposites Using the Mechanochemical Method and in Vitro Magnetic Hyperthermia
1
Department of Physics, United Arab Emirates University, Al-Ain 15551, United Arab Emirates
2
Ioffe Physical Technical Institute, St. Petersburg 194021, Russia
3
Center for Biosystems Science and Engineering, Indian Institute of Science, Bangalore 560012, India
4
Materials Engineering, Indian Institute of Science, Bangalore 560012, India
5
Department of Geology, United Arab Emirates University, Al-Ain 15551, United Arab Emirates
6
Department of Medical Diagnostic Imaging, College of Health Sciences, University of Sharjah, Sharjah P.O. Box 27272, United Arab Emirates
*
Author to whom correspondence should be addressed.
Received: 30 May 2019 / Revised: 1 July 2019 / Accepted: 2 July 2019 / Published: 9 July 2019
Abstract
The study presented in this work consists of two parts: The first part is the synthesis of Graphene oxide-Fe
3
O
4
nanocomposites by a mechanochemical method which, is a mechanical process that is likely to yield extremely heterogeneous particles. The second part includes a study on the efficacy of these Graphene oxide-Fe
3
O
4
nanocomposites to kill cancerous cells. Iron powder, ball milled along with graphene oxide in a toluene medium, underwent a controlled oxidation process. Different phases of GO-Fe
3
O
4
nanocomposites were obtained based on the composition used for milling. As synthesized nanocomposites were characterized by x-ray diffraction (XRD), alternating magnetic field (AFM), Raman spectroscopy, and a vibrating sample magnetometer (VSM). Additionally, the magnetic properties required to obtain high SAR values (Specific Absorption Rate-Power absorbed per unit mass of the magnetic nanocomposite in the presence of an applied magnetic field) for the composite were optimized by varying the milling time. Nanocomposites milled for different extents of time have shown differential behavior for magneto thermic heating. The magnetic composites synthesized by the ball milled method were able to retain the functional groups of graphene oxide. The efficacy of the magnetic nanocomposites for killing of cancerous cells is studied in vitro using HeLa cells in the presence of an AC (Alternating Current) magnetic field. The morphology of the HeLa cells subjected to 10 min of AC magnetic field changed considerably, indicating the death of the cells.
View Full-Text
►

▼

Figures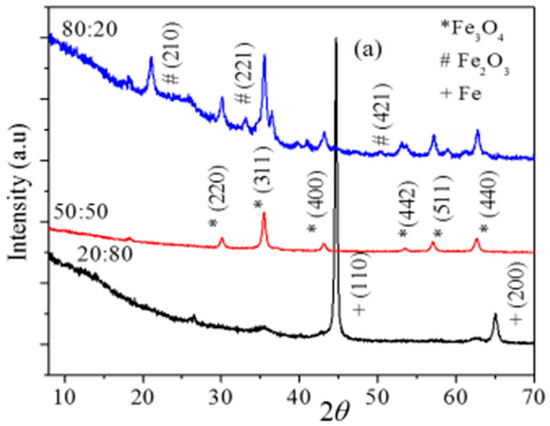 Figure 1
This is an open access article distributed under the
Creative Commons Attribution License
which permits unrestricted use, distribution, and reproduction in any medium, provided the original work is properly cited (CC BY 4.0).

Share & Cite This Article
MDPI and ACS Style
Narayanaswamy, V.; Obaidat, I.M.; Kamzin, A.S.; Latiyan, S.; Jain, S.; Kumar, H.; Srivastava, C.; Alaabed, S.; Issa, B. Synthesis of Graphene Oxide-Fe3O4 Based Nanocomposites Using the Mechanochemical Method and in Vitro Magnetic Hyperthermia. Int. J. Mol. Sci. 2019, 20, 3368.
Note that from the first issue of 2016, MDPI journals use article numbers instead of page numbers. See further details here.
Related Articles
Comments
[Return to top]